three nearly identical photos - because i love how dreads never lay the same way twice.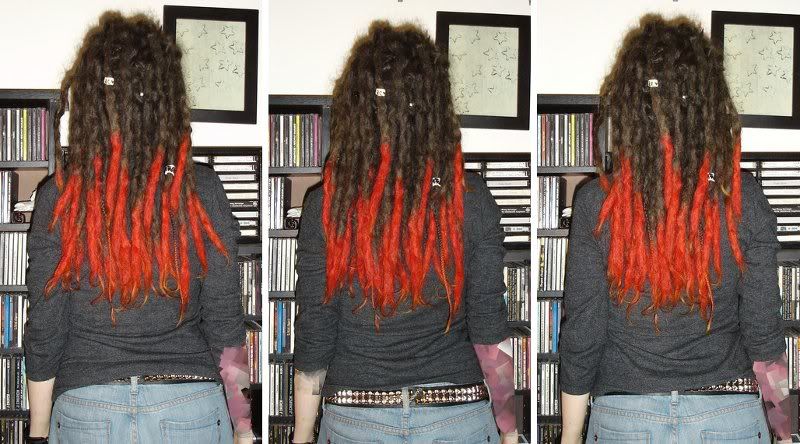 (remember the little silver dot near the middle of my head is this guy. :D)

i remain the master of the flippy pic. they're much longer than the last time i took flippy shots!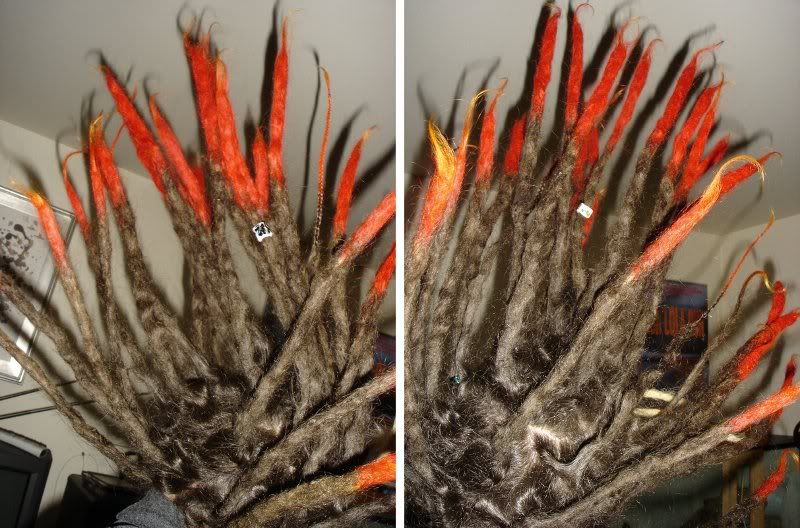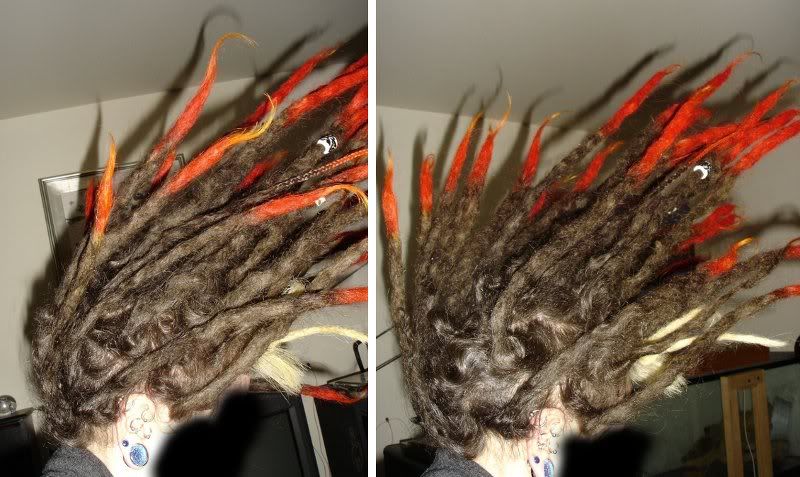 here's what my bangs are doing. i started a second bangs dread just before our trip to hawaii, & i adore them. they are still being kept white-blonde.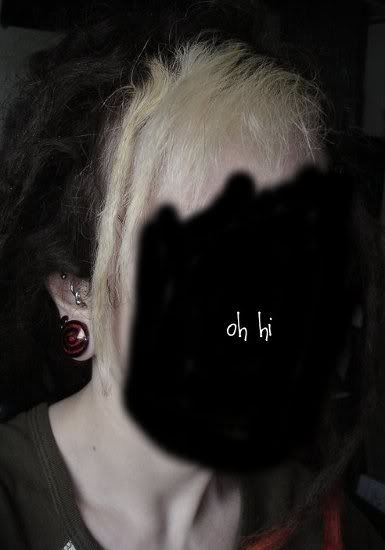 (plugs today are just simple blue dichro; jewelry from yesterday was red spiral dichro with my DIY match.)

enjoy!