two and a half years feels like it went by in a flash. i like that i've stuck with them for so long, even in the phases where they looked like utter shit. i've sort of been craving my bangs back lately, but i think i'm going to wait til the summer if i go that route. i'm currently trying to grow in my natural hair color, and i am rocking a lot of different shades in my hair right now. i may go for a dye job soon, but dyeing dreads is such a pain in the ass. :P

well, first, i want to show off pictures of a hat i just made for myself. i was gifted this beauuuuutiiful merino wool yarn and i couldn't resist making something for me with it. this pattern is not my own, but is from the stitch and bitch series.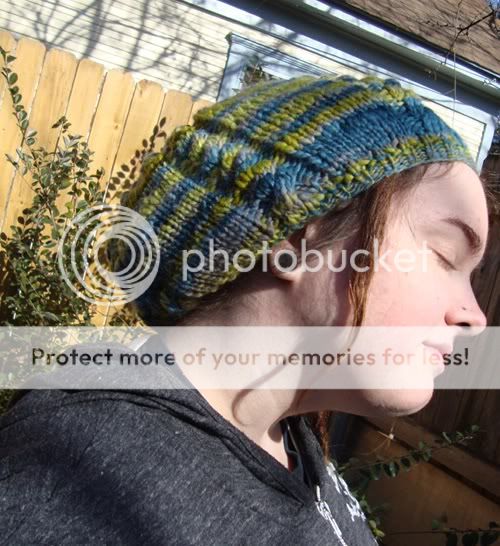 some close-ups:




there's tons of loose hair, but i love the shapes my locks took.




i have been noticing the effects of my long-term combination projects. somewhere along the line, i grew pretty beastly fatties.




i'm gaining length slowly. i'm hoping that my recent changes in diet and vitamin intake will help my hair grow faster and stronger.




i have a nice halo of loose hair. i'm not a huge fan of doing maintenance on myself, but i may be getting to that point again.




ok bye. :D