My 21st birthday was this Saturday! So here are a few pictures from before the action starting happening, along with a few from tonight. I've had my baby dreadies pinned back most of the past couple of days, so don't mind the awkwardness of them pointing in 500 different directions.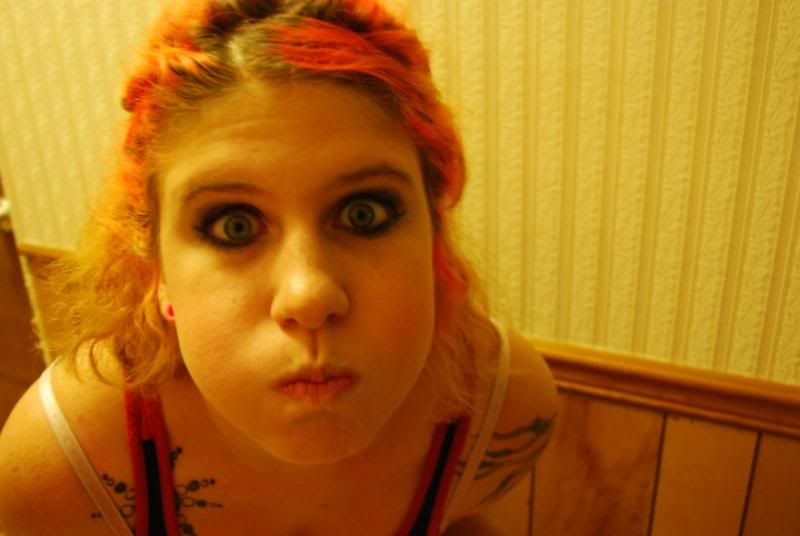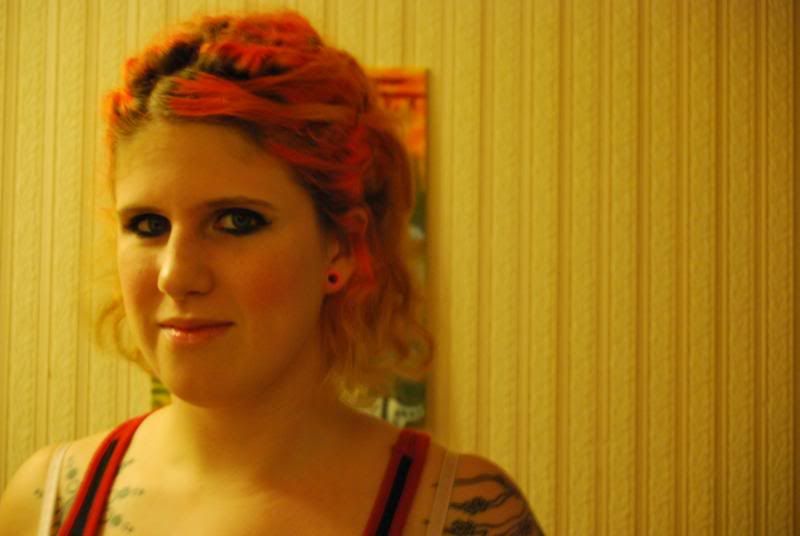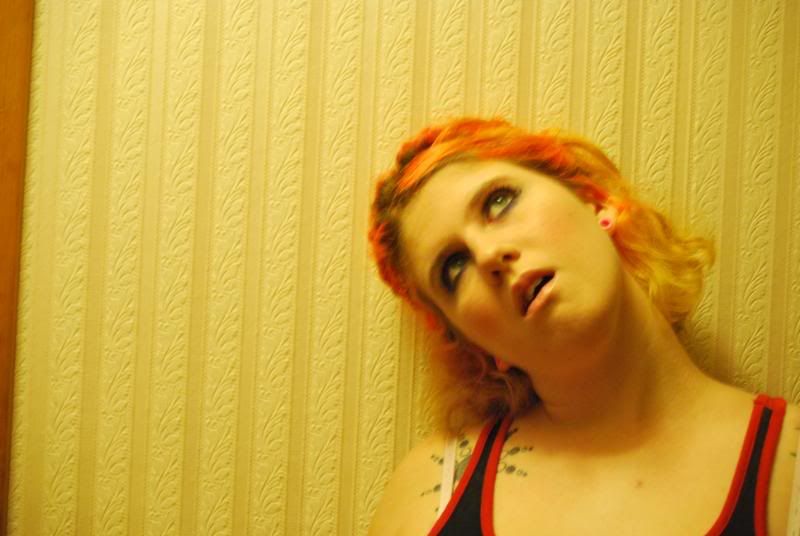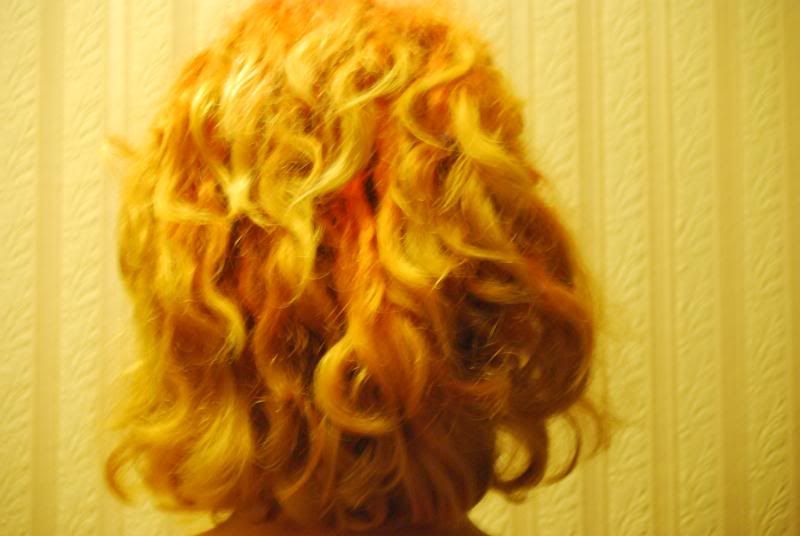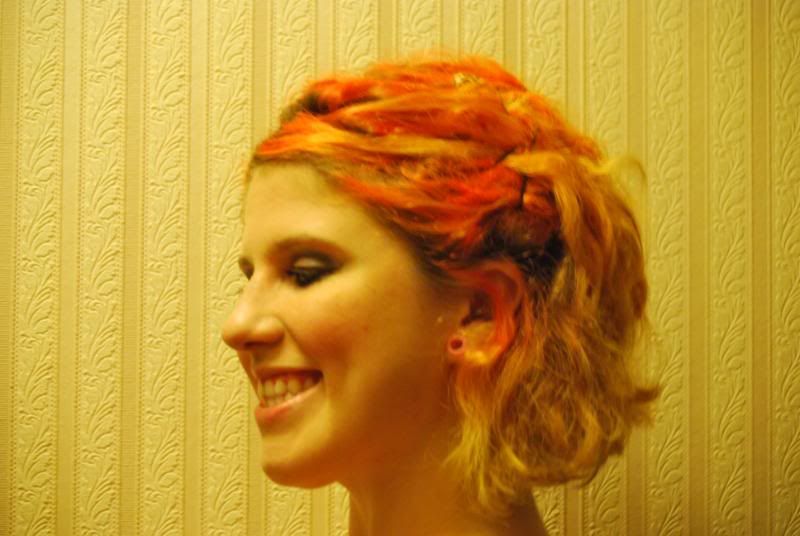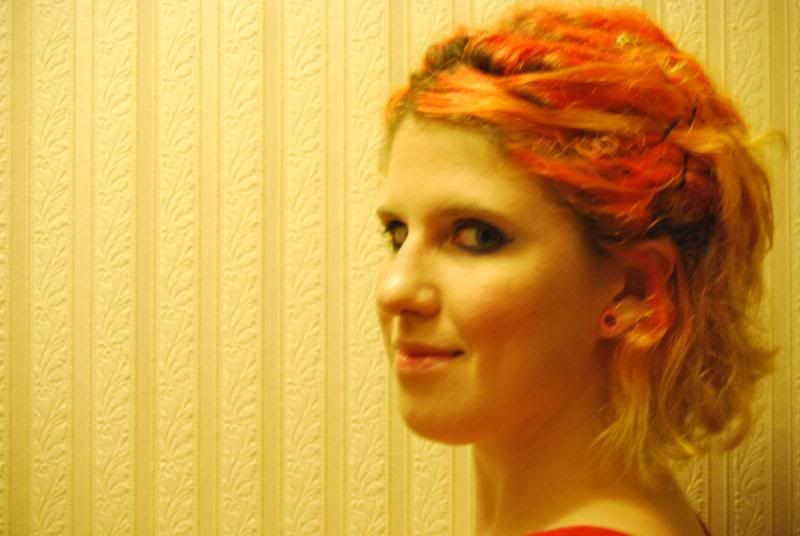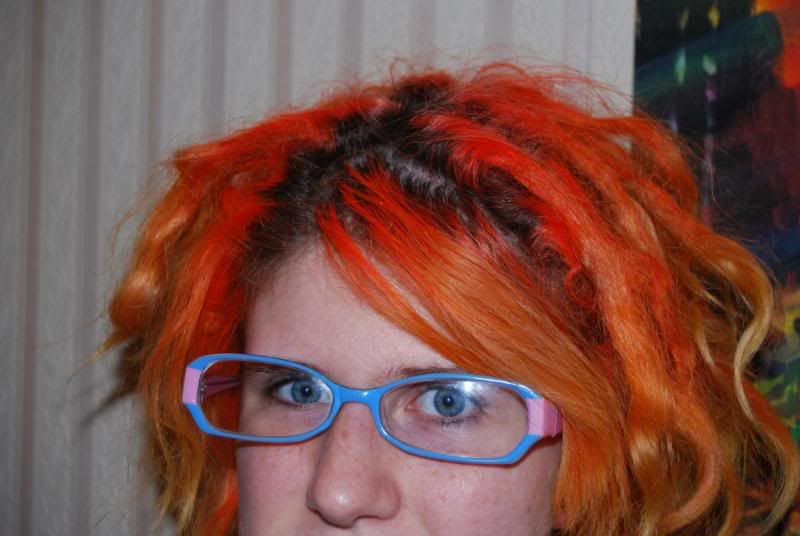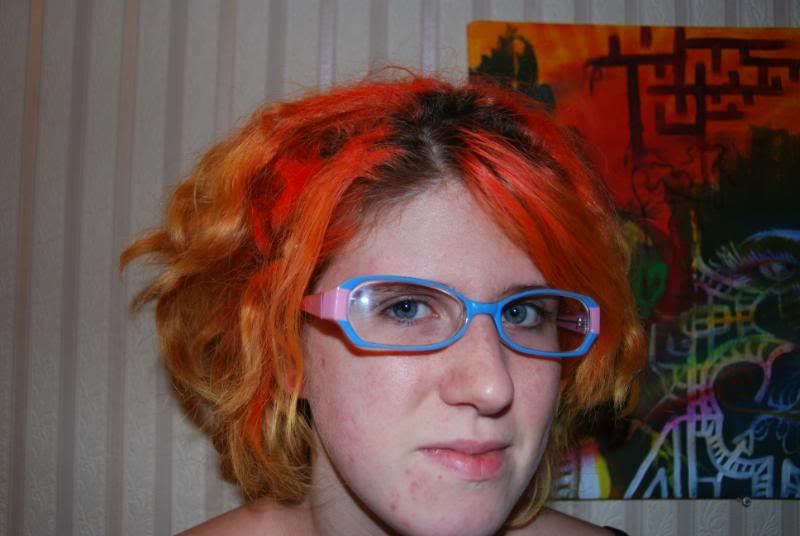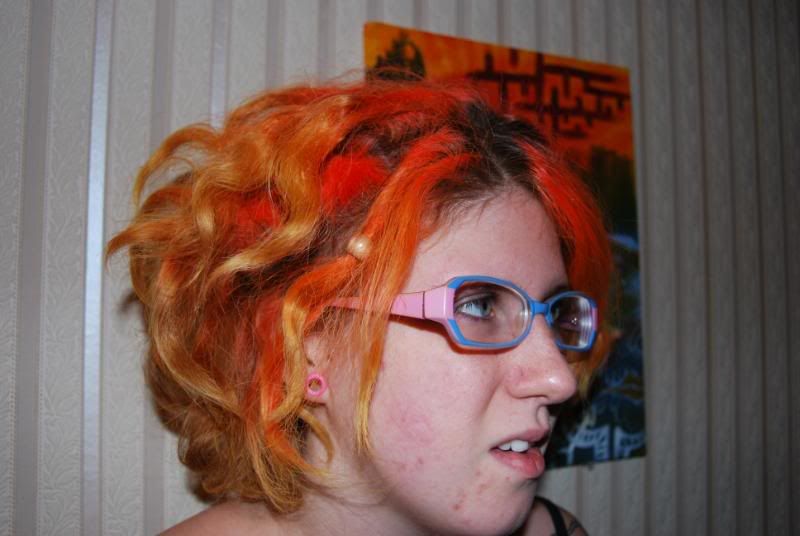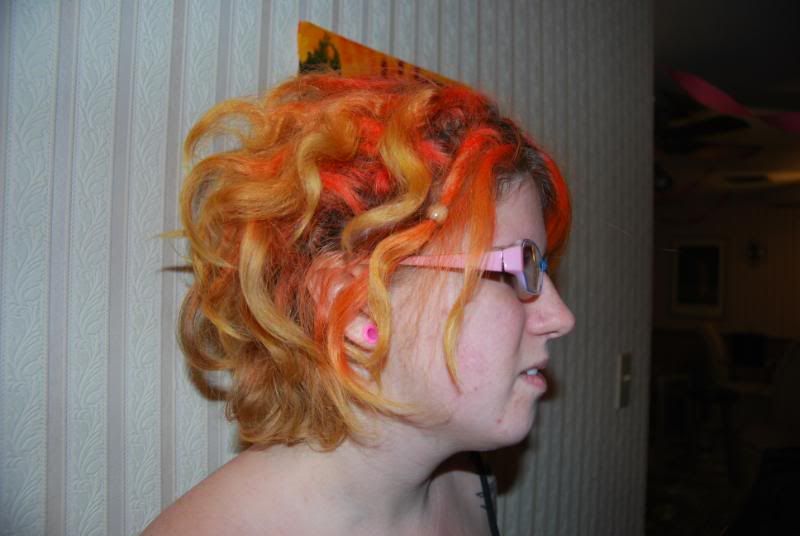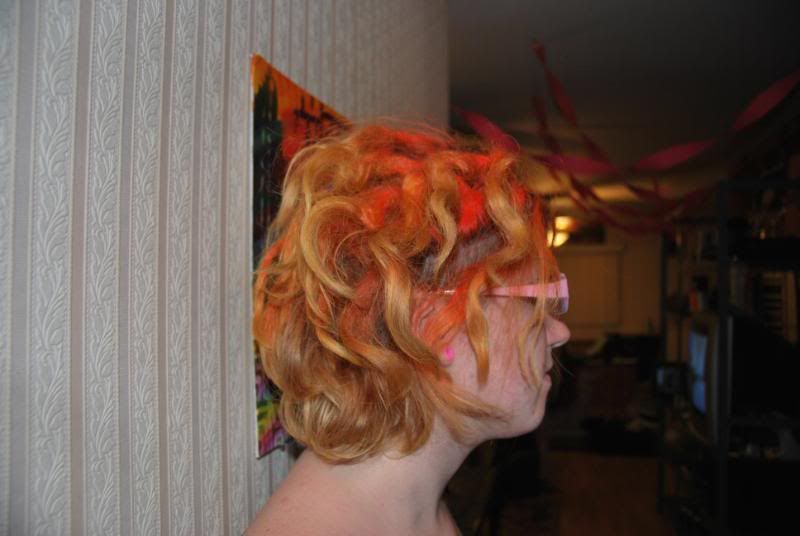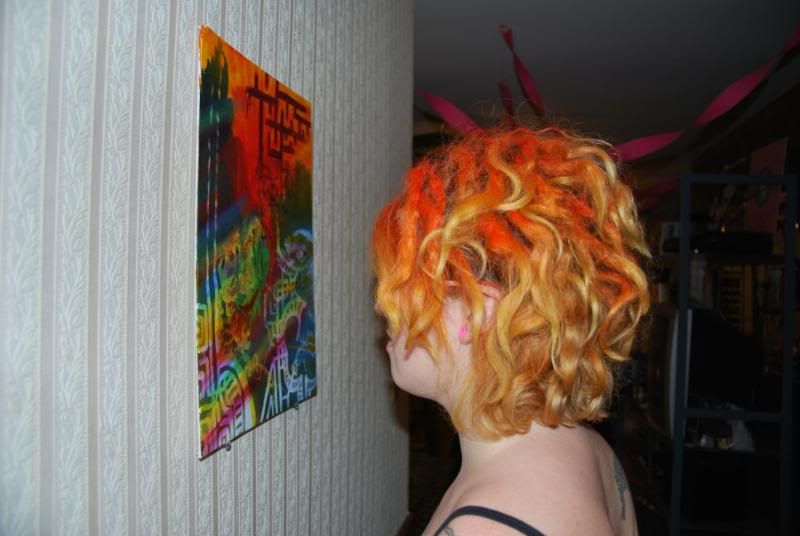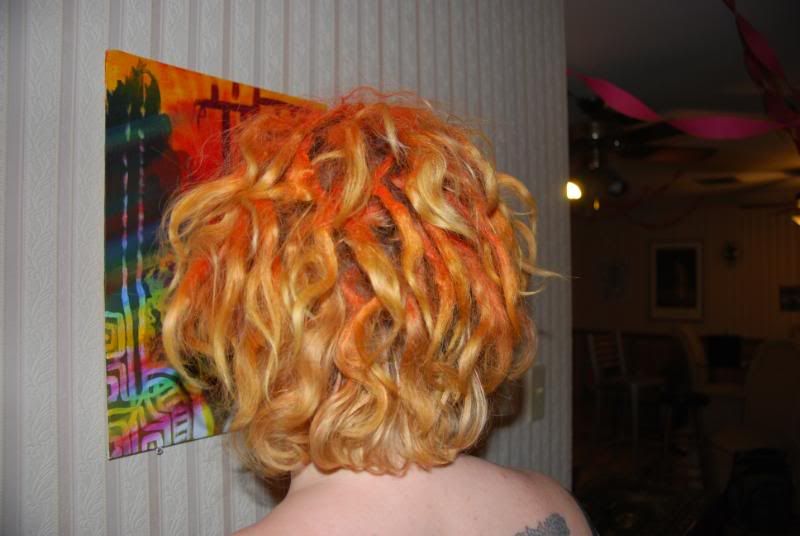 There's a whole bunch of loose hair in the back at the bottom, it's starting to knot up naturally though, which I'm quite pleased with. My roots are super duper matted and firm while my ends are mostly loose and silky. I prefer that. I looooove wispy ends, though a few of my dread babies have already rounded themselves. O wellz, I love them no matter what :]
I feel like I look like two entirely different people when I wear make up and contacts as opposed to my usual routine of glasses and no make upz. I kinda like that.
I am considering getting some color stripper for my dreadies. I'm getting a little sick of the orange and I just adore blond dreads. If I do it won't be for another month or two, I'm going to try to let it just fade out by itself and then go from there. Thoughts?

<3 to you all!