Hello everyone :)

I took a much, much needed mental health day this morning. I deep-cleaned my hair for the first time, crocheted in a few big chunks of hair, unpicked some stumpy ends, and trimmed my bangs. All that sounds conceited but I believe self esteem has a powerful effect on well-being.





shaved the side for real this time :)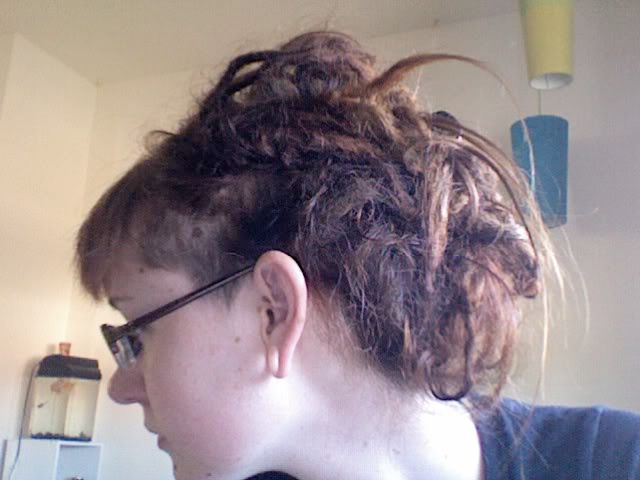 hay hidden freckle!




this side is longer. I need to resection in order to have a clean line, so I might just let it grow out.





I've acquired a new sense of positivity lately. It's motivating me to get a better job instead of the one I now hate, and I'll be graduating with my BA in october. I've been in school for less than 2 years and my life is headed in a very exciting direction. Oh, and I'm finally making independent decisions for myself ;)


I'm going to spend the rest of the day gardening :D