The hat in this pic was made by my friend Marissa. I have been looking for a hat to fit my damn head for years (and spending plenty of money in the search) and she just whips it up, bless her!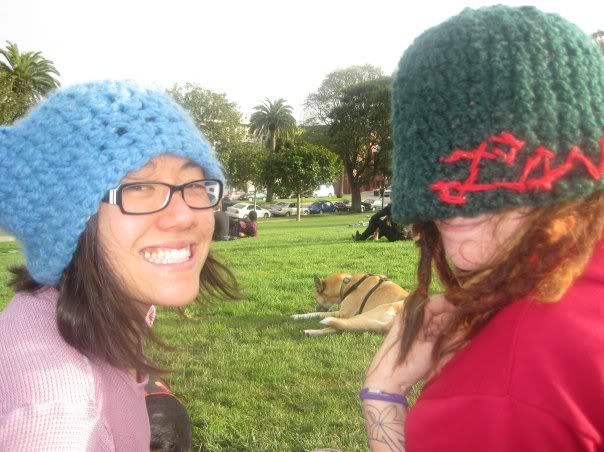 This is her with the ears!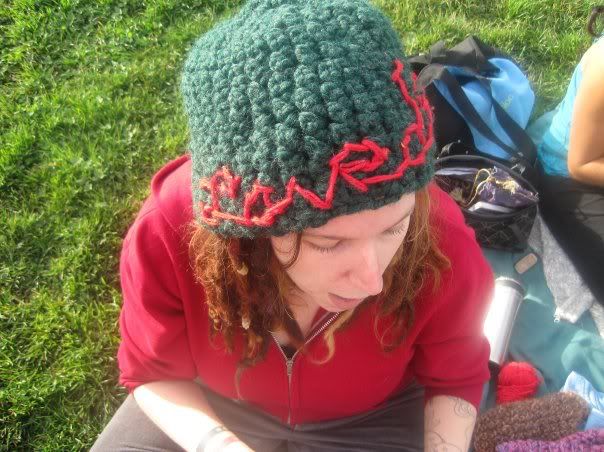 It says Loved on it. I feel loved.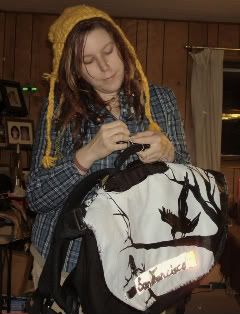 I painted this bag.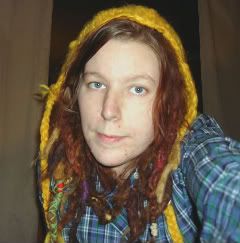 Lotsa shit up in this mess.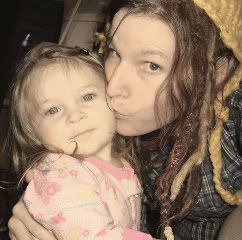 My niece.



Too many colors in my head. Could not stop kissing her, she is so cute! You can see my newly shaved sides in this pic.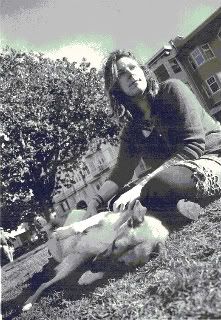 Marissa also took this pic and developed it.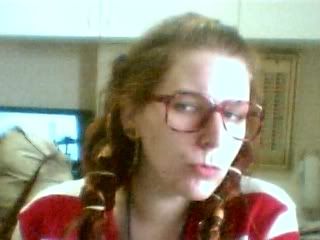 Just for fun. I used to be able to braid pigtails, not really anymore, too thick.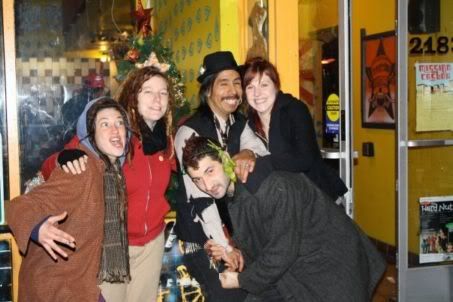 Friends, there are more dreadies in this pic, but it's hard to tell.