i figured out a new style - heart shaped dreads? it's just two sections of twisted dreads held at the back with one clip, but boy is it sturdy. now you try!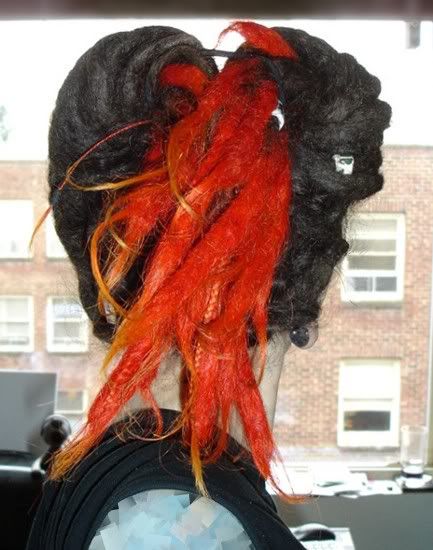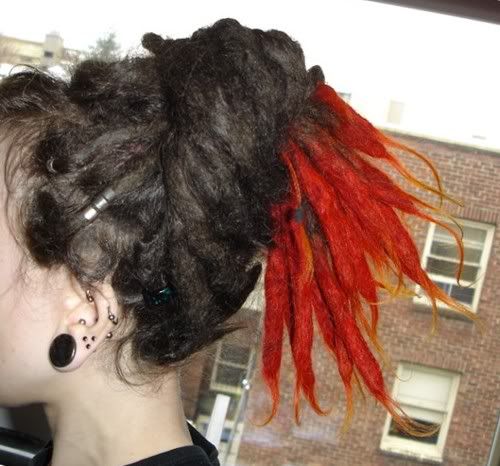 (i trimmed my bangs dreads last night.)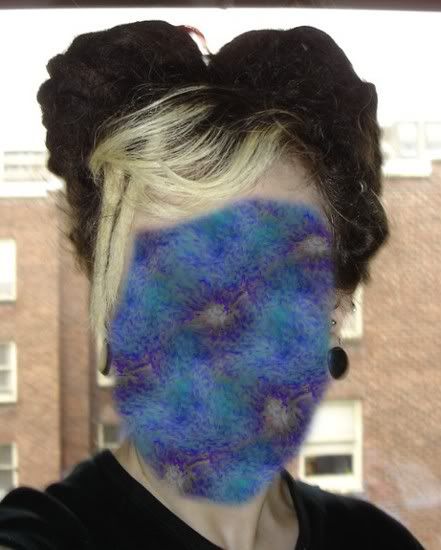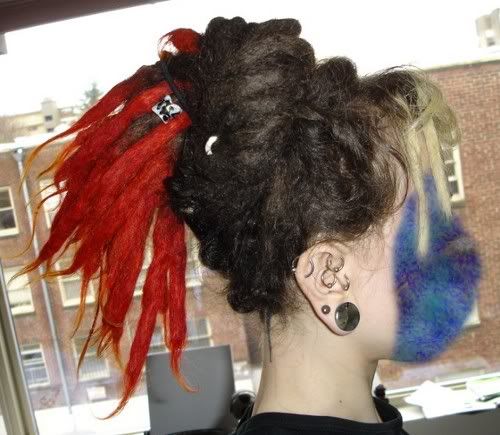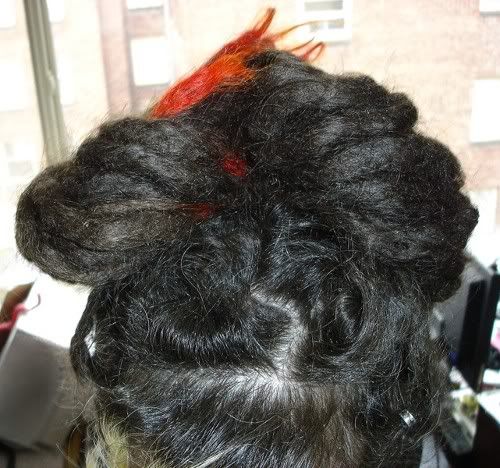 today's plugs are these little beauties, hiding their blue chatoyance from the camera flash.

& there are SO many dreads in this camshot. :D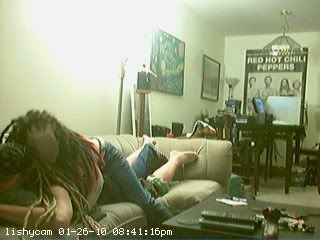 enjoy.