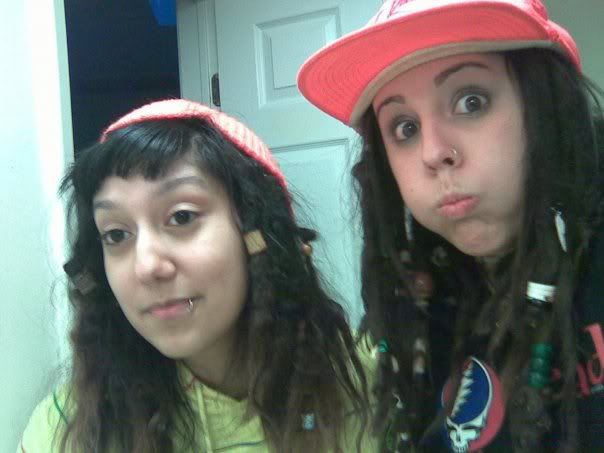 this is me and muh best friend shauna. we get real silly. hopefully come september, we'll be moving out west together. her dreads are 3 years old. mine are 10/ 11 months.



this is a bead my friend rick made. i have another one of his on my dome piece too, but this one is my favorite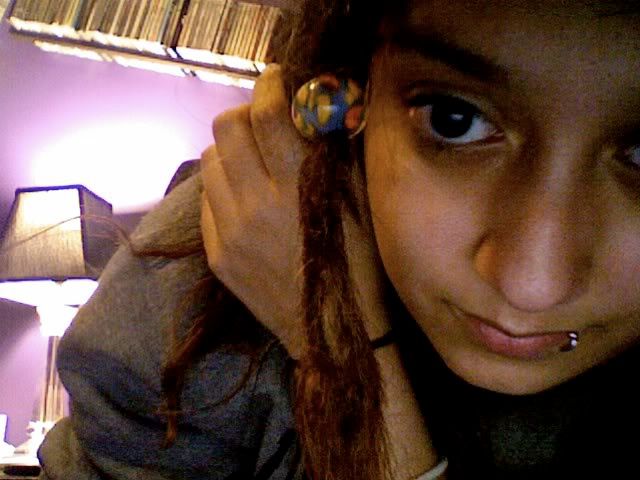 more beadage



some loopage



and i gotta rip this guy apart soon cuz hes driving me batty.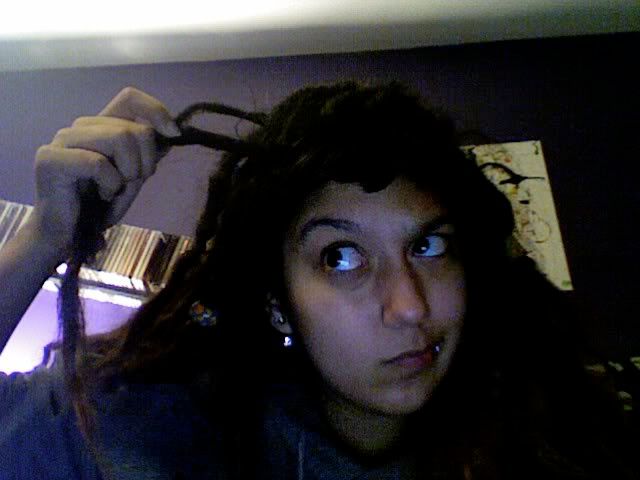 and a beautiful dready lady i found via stumble. maybe one of y'all?