journalface was kind enough to crochet me a fucking HAWKHAT some months ago, & i'd totally forgotten to take photos for her... UNTIL NOW!




this hat has four holes crocheted into it, from forehead to nape, through which you can pull dreads. i separated mine first into five ponytails so they'd be evenly distributed.

do recall, katie's the one who made me a pigtail hat, which she will gladly make for you, too!

the rest of the walk-around:



& i couldn't not do this for ya, katie...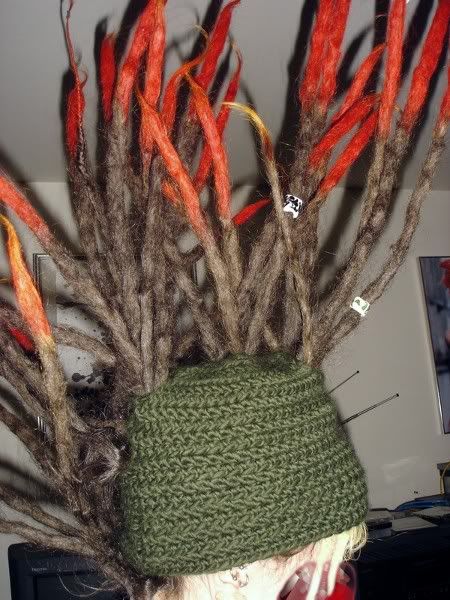 :D

oh, & these plugs are my rainbow dichro jewels for anyone curious. here is more info on them.

seriously, if you're going to put money into a hat, hers can't be beat. they're beautifully made from really fucking lush materials - cashmere, merino, silk, lambswool - & i loved having a selection to choose from during our recent trip into four feet of east coast snow.

http://twohills.etsy.com