Theres been a crapload of things Ive been wanting to post but I've either been to lazy to upload the pictures on photobucket, or Im so busy that I dont even have time to think. But as I was looking through all the posts today (its really slow at work) I thought, "Okay its time for an update"


Okay lets see....

Back in Feb my boyfriend and best friends and I went to New Olreans to party for the Saints first time in the superbowl for 44 years. Perfect timing cause they WON! WOO HOO. We stayed at the Sheridan Hotel right in the middle of the french quarter, and first things first we ate some crayfish Po Boys.



Heres a few pictures of the craziness after the win and some random sailors.



cafe du monde. YUMMM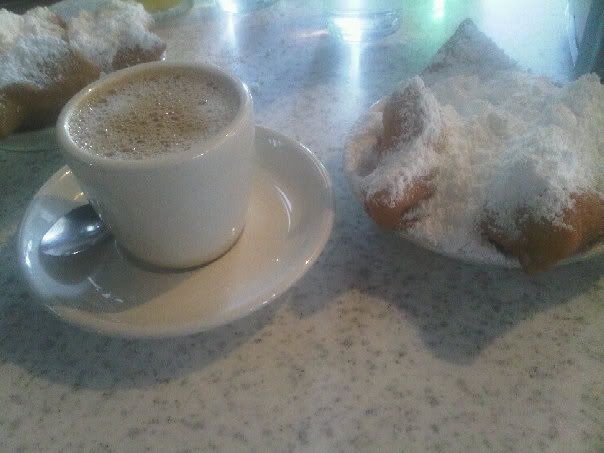 I guess I forgot to mention it was also (pre) Mardi Gras!! So yes. Beads!!




WHO DAT!

After all of the partying we drove our asses an hour and a half to Thibodaux to visit my auntie and craazy cajun uncle John. We did a swamp tour and saw an alligator and also visited the Oak Alley Plantation. :D



And now back to reality. Ive never been so busy with dancing!! Last week I did my first performace with my Dance company C8. The peice is Yen and its a hiphop Japanese burlesque-ish peice. I dont even know how to decribe...

Also, My first Photoshoot with them..I thought it was a good shot of my dreads. I wish the writing looked better though. I didnt realize the person who wrote it writes like a 6 year old.



And Lastly (sorry this is so long winded)
I curled my dreads for our performance tonight at the Angeleno Hotel in Beverly Hills.



Wish me luck!!