april 2010: two & a half years: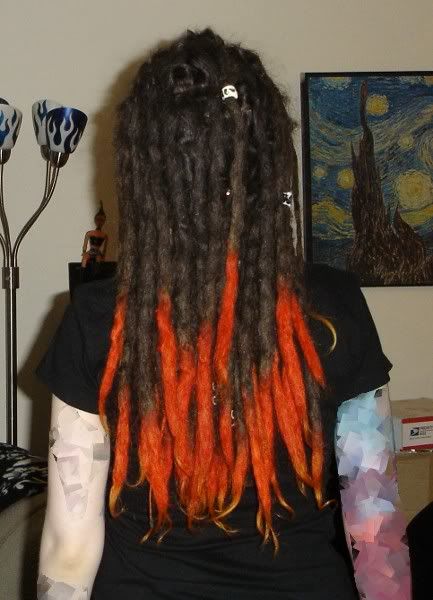 i did a deep clean & a protein conditioning this month, which means i'm due to redye the tips - no red dye survives baking soda & aphogee. oh btw, the last time i took pics in this shirt - july 2009: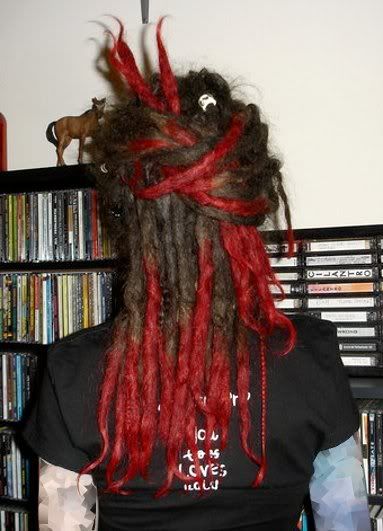 what a difference nine months makes. :)

right, also this - my jewelry box is basically in front of my webcam, so there are a lot of times where i catch silly shots like these: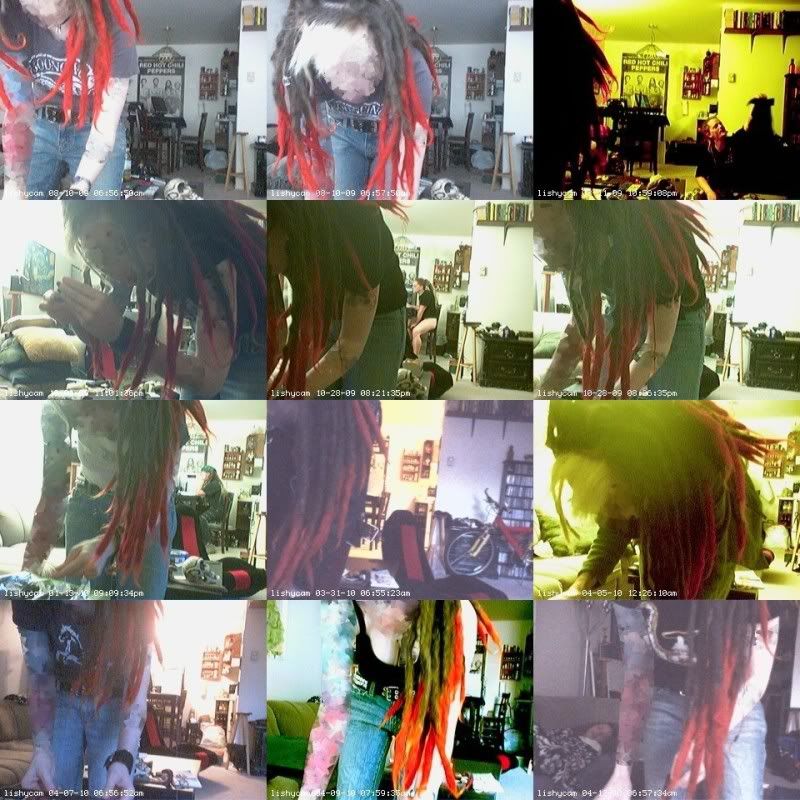 who wants to play "spot the sleeping
robinhoodvandal"? there's a pantsless
gorthok in there too. :D

woot, enjoy.