GUDU!
I have news!
And photos!
Of my dreads and guitar!
And marathon runners!
Woo!



The news:

I just finished my cigar box guitar, meaning the body has been fully assembled, the neck attached to it and strings have been strung!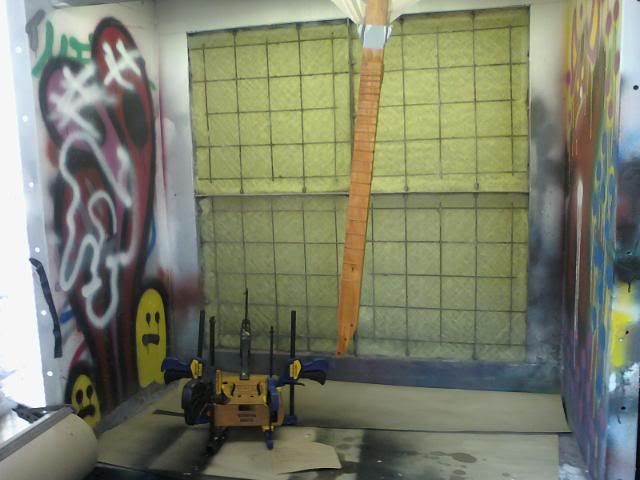 It looked like this early this morning. I had glued the body together and put it in some vice grips to hold the pressure on it so it would dry nice and tight. The neck I stained with a natural wood tone to match the body as best as I could. I have it hanging up so the stain doesn't dry to the paper on the table and cause spots in the finish. :)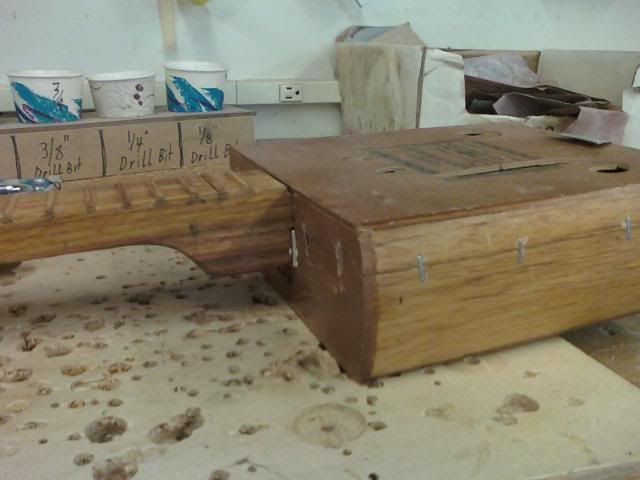 The body and the neck meet nicely. They are nearly flush with one another.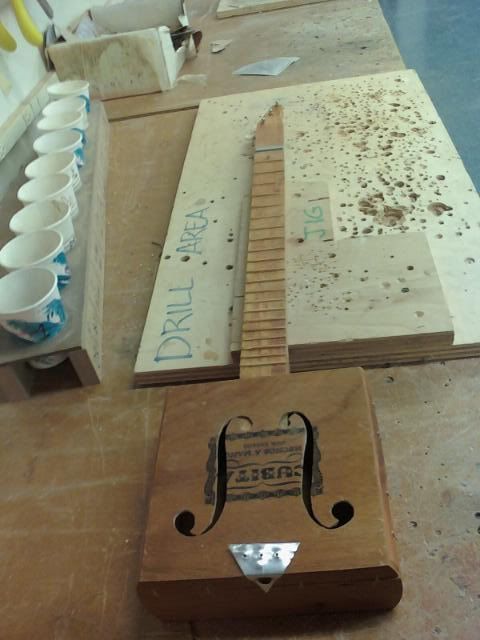 The neck attached to the body, the machine head tuners attached and the tailpiece screwed in place. This is a good shot to see the tailpiece which it just a piece of aluminum siding with holes punched through it and the edges debarred so the strings don't break on me.



A close up pf the machine head tuners. The holes mahy be a little sloppy, but I think that gives it character :)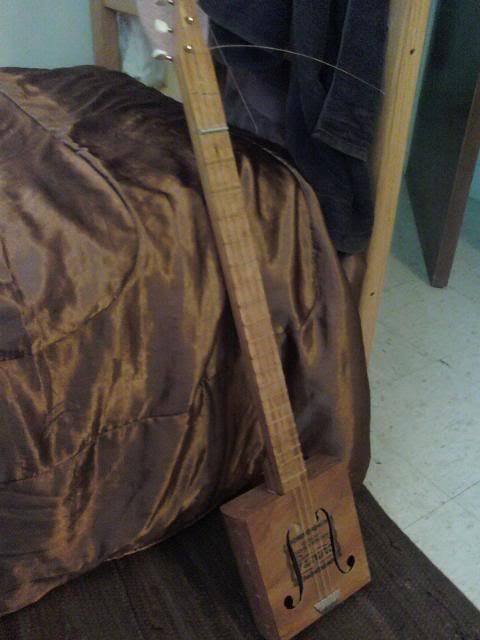 The guitar finished, and strung, leaning against my bed.
I still need to tweak the tuning as well as some of the frets to eliminate some buzzing. But other than that, it's all good.

Yesterday I got stuck watching hundreds of people run a marathon after taking my girl back to the train station so she could get home.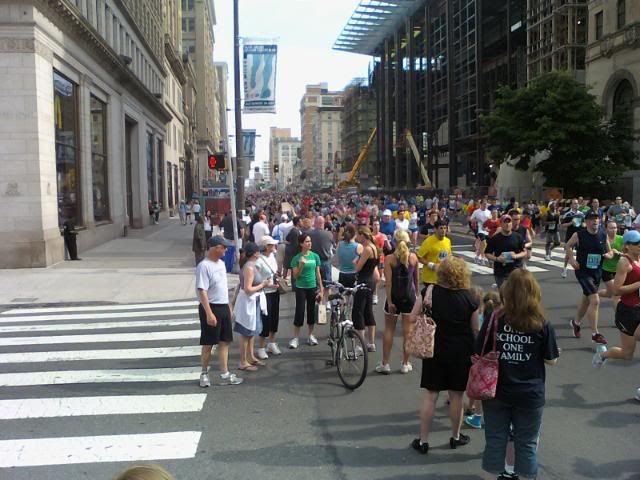 The running started waaaay down broad street north of City Hall.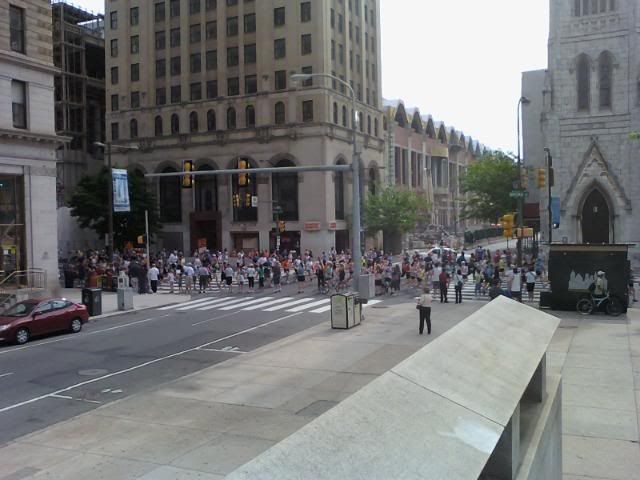 I took this photo near the over-sized game pieces on display at I forget where at the moment.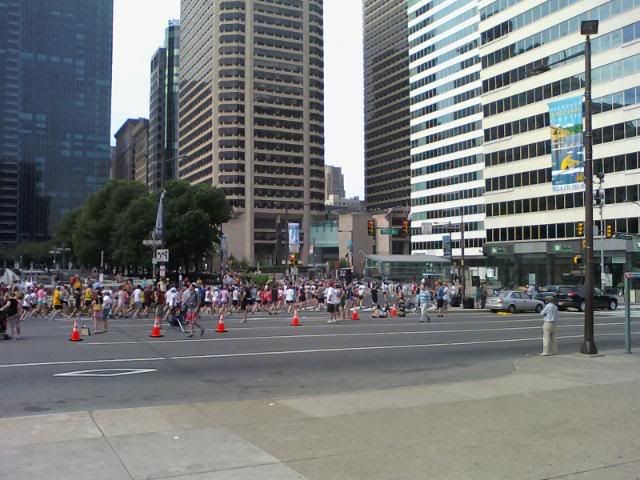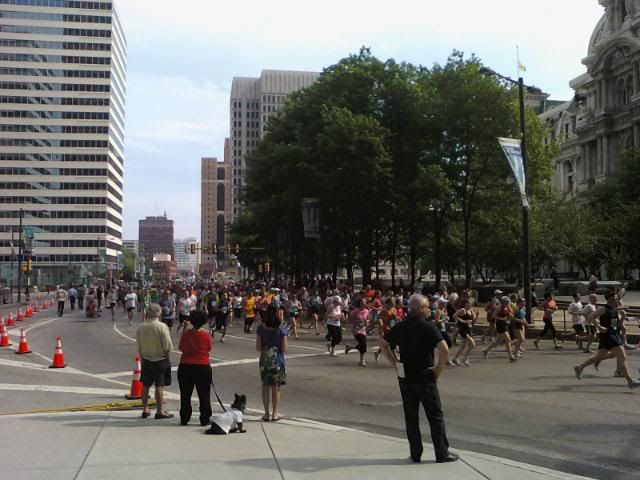 Running around City Hall.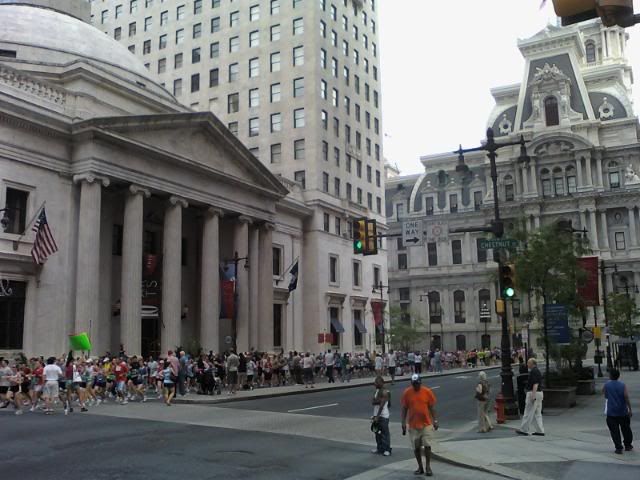 Away from City Hall.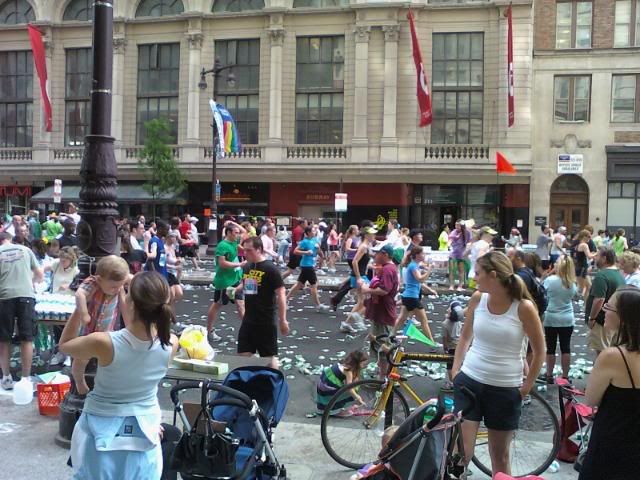 And straight on towards I have no idea.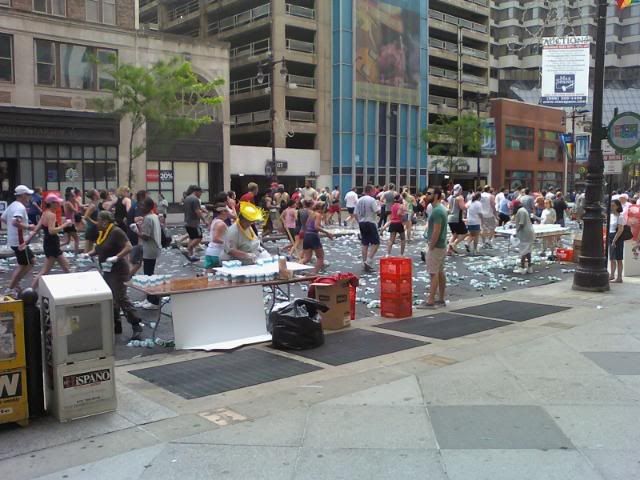 Dropping paper cups all over the place along the way. :\

As promised, here are photos of a spiffier dread braid...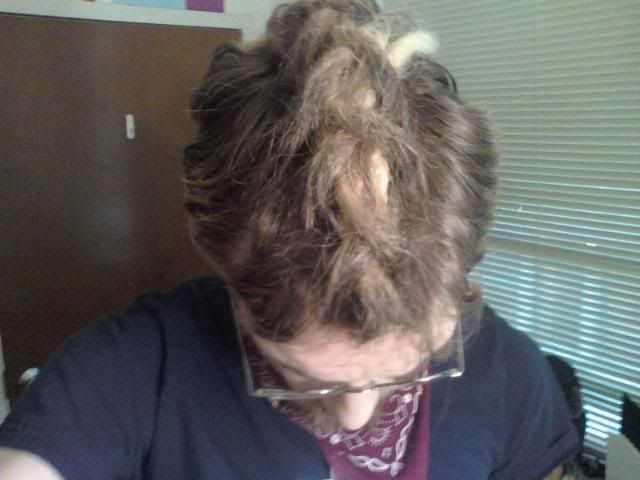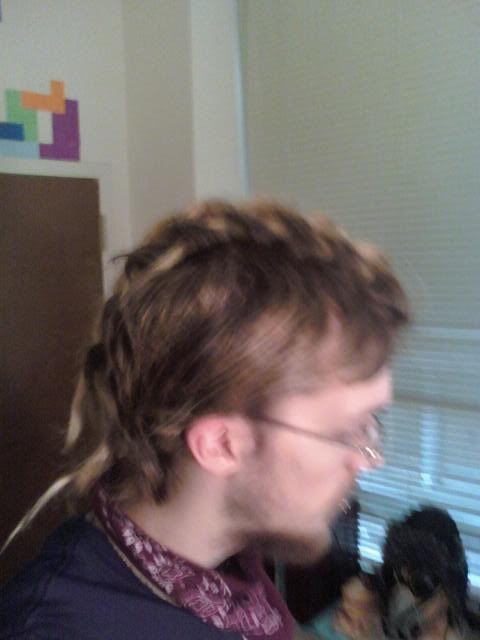 It may be fuzzy, but this is probably the best shot.



Also my mustache can curl now, not to mention I didn't know my beard was getting this long.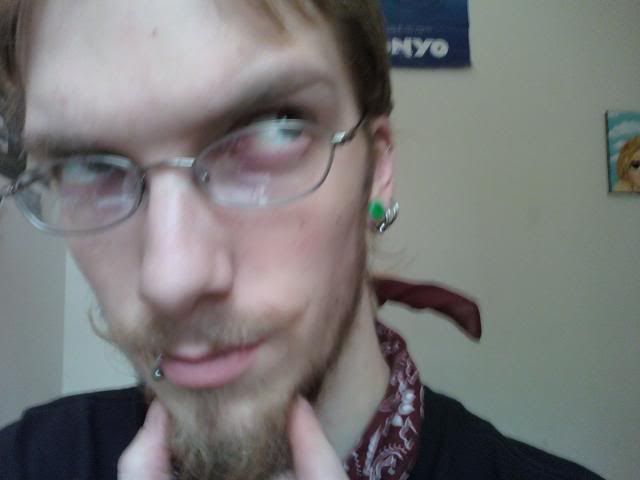 Plotting.
I need a cape and a top hat. Once I have them I'll run around Philadelphia tying helpless damsels to train tracks.

Hope You guys enjoyed the photos.
Sorry this was a lengthy one.