allow me to introduce you to an old friend.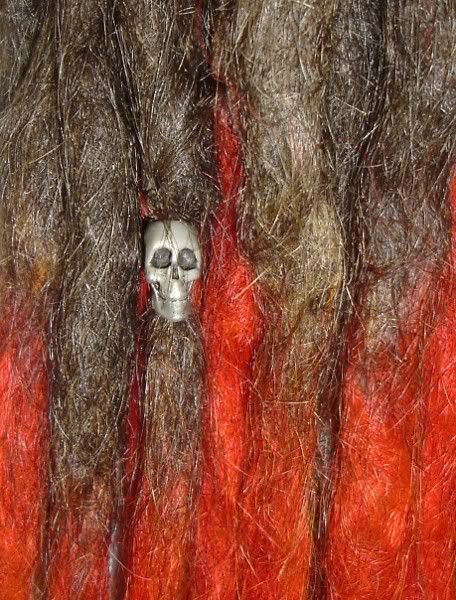 you may remember this guy - he's been around a loooong time. from set two in 7-06: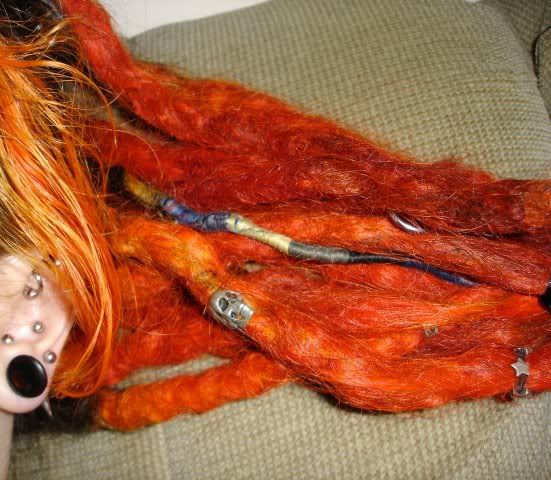 & even back with set one in 2-01: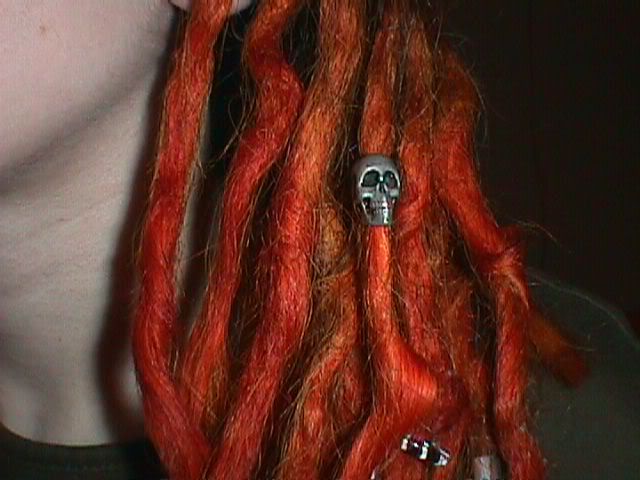 i've tried like hell to find another of his ilk, but to no avail. he was purchased in 2000 in a little bead shop in santa cruz, CA; i've been back several times since, but there are no more. anyhow, this week i cut him out of my second set (that set was so fat i had worked him into the middle of a dread where he couldn't be removed without cutting) & put him on the only dread skinny enough to fit him partway up. his teeth are almost completely worn off by now, but it's still good to have him back.