Oh hey GUDU! This is perhaps my official de-lurking post. I've been a member for like eight years or some shit, but only posted maybe once? and that was back in 2005 or 2006 when I was about to cut off my first set (which was about three years old at the time).

Soooo HI! I'm alison. I live in Portland, Oregon, by way of middle Tennessee, by way of upstate New York. Here's a moderately photo-heavy intro post to show you what's been going on up there on my head over the past several years or so.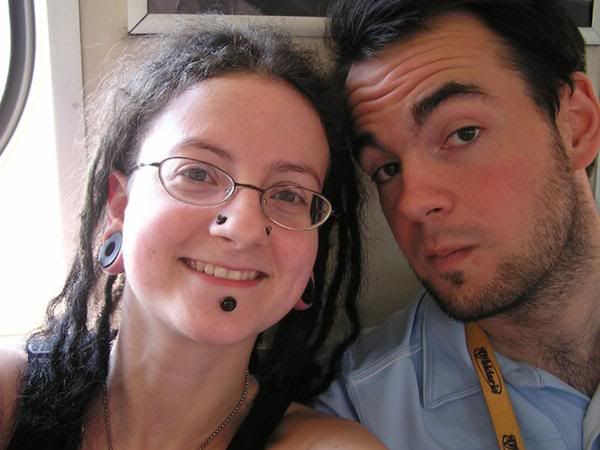 This was my first set, pretty early on. It was started by a lady who was really good at braiding but didn't really understand dreadlocks. She used the DreadHead HQ starter kit, need I say more? I learned a lot really quickly in the first few months (that I probably should have learned beforehand).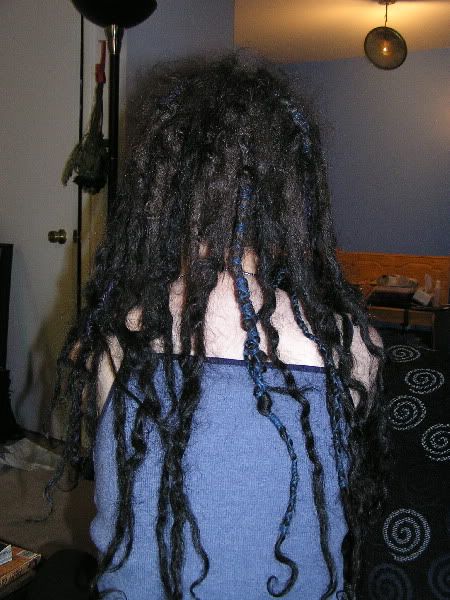 This was going on for a while.

Then I decided I wanted to be blonde and embarked on THAT journey. I used a couple applications of color stripper and one application of bleach (not all at the same time, mind you).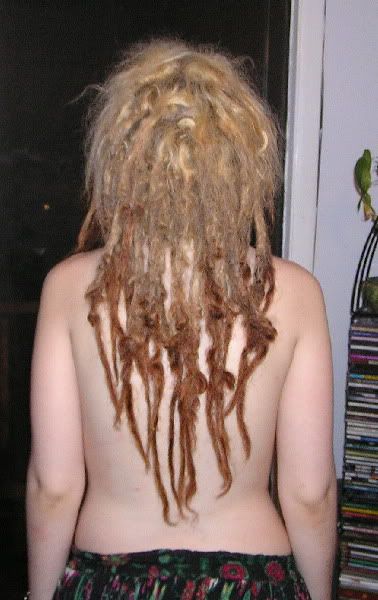 ....and my hair melted off! It was sad and not good at all.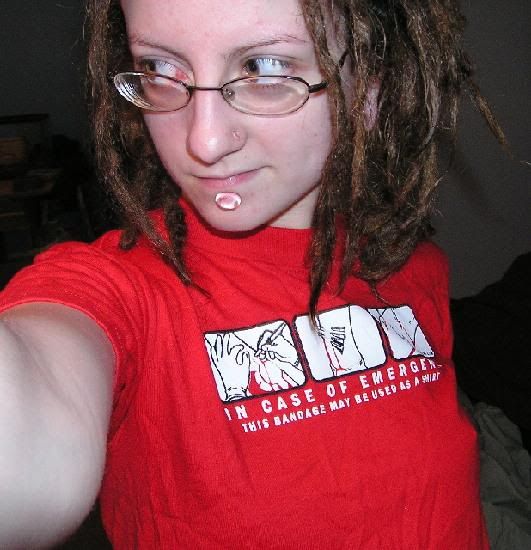 I eventually stopped destroying my hair and started deep-conditioning. My dreadlocks were about two years old at this point, and the conditioning was very helpful. The knots did not come out, and the dreads stopped breaking.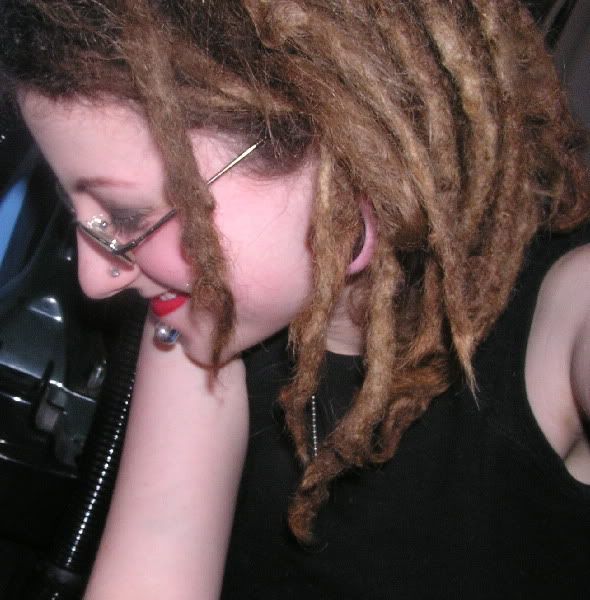 It was a good thing! We smiled!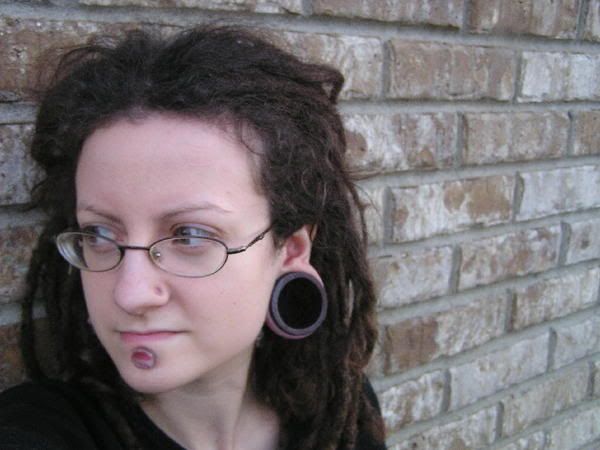 And my hair grew! This was the last time me and my dreads were happy together, around November 2005.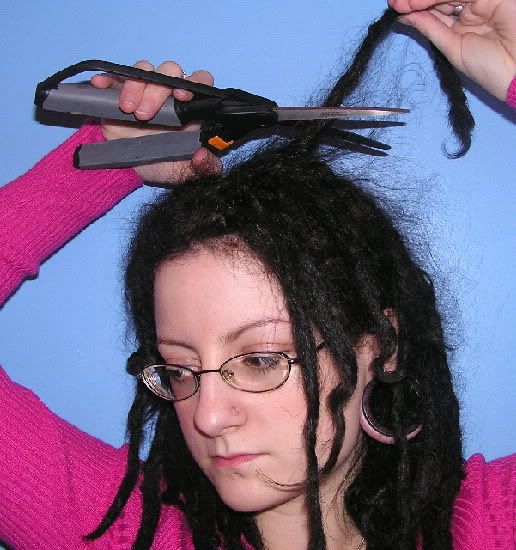 Then stupid stuff happened and I decided to do this.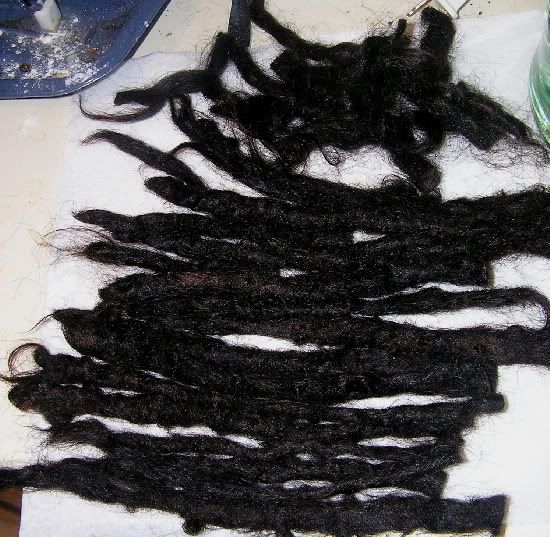 !!!!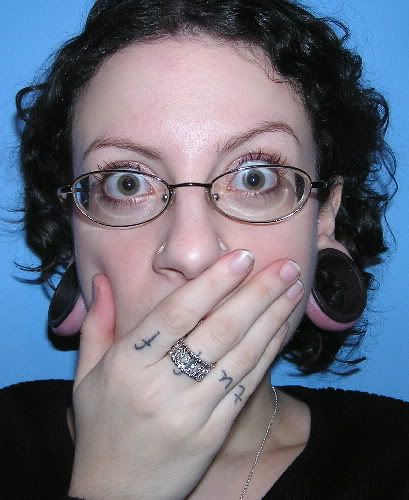 And I made this face a lot.

Then everyone told me I was "soooooooo pretty!" and I was soooooo unsatisfied.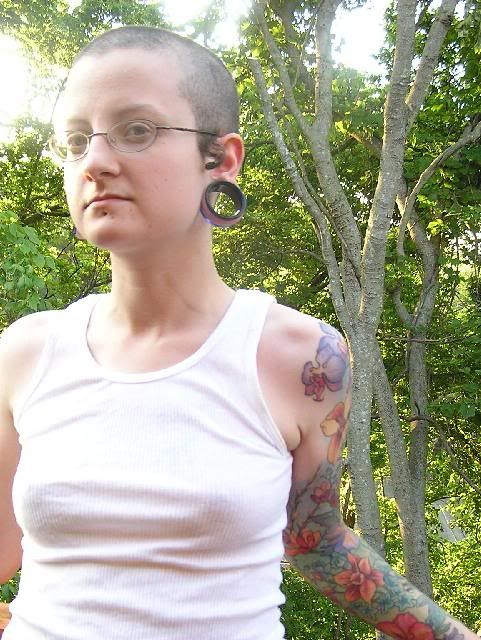 I enjoyed baldness with a passion for a few years!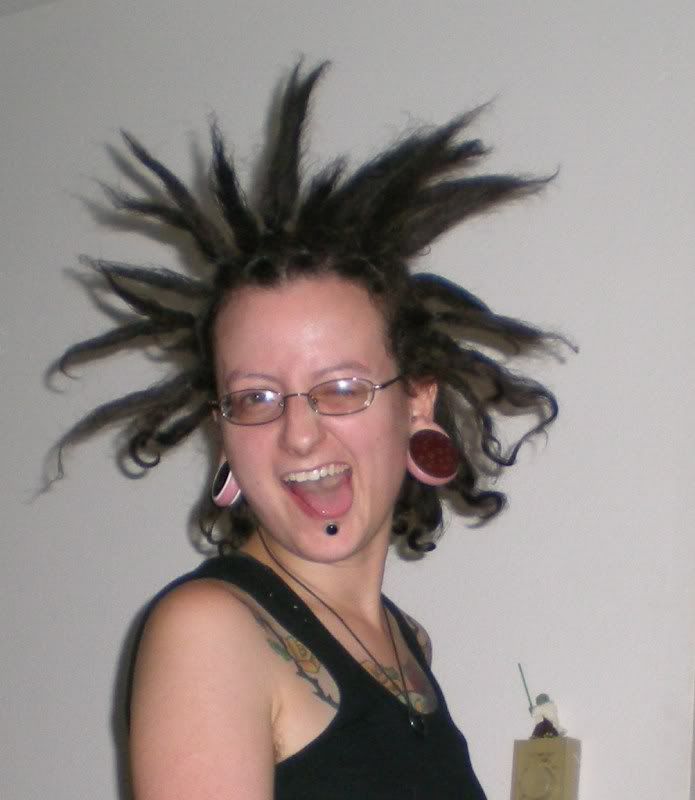 Eventually I moved to Oregon and decided to grow my hair back out because I missed my locks too much. This happened. (Bands, yes. They lasted about five minutes, don't worry.)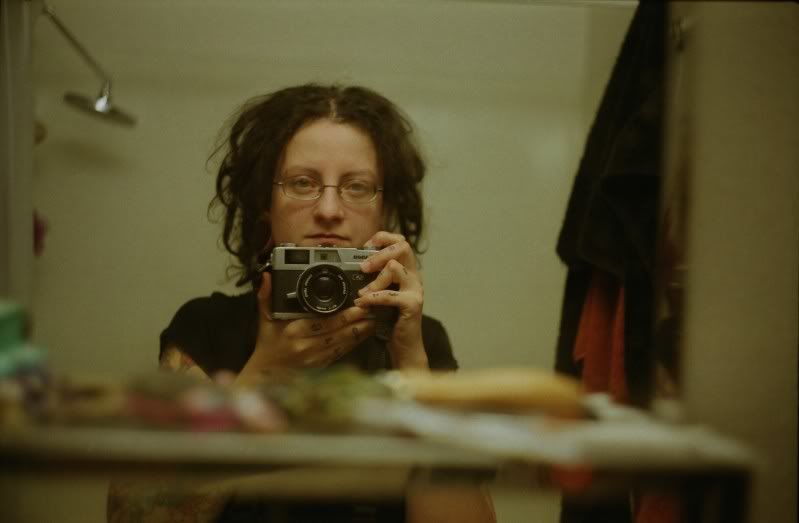 Did you know I take pictures with film? I loooooove film and my cameras! I would die without them.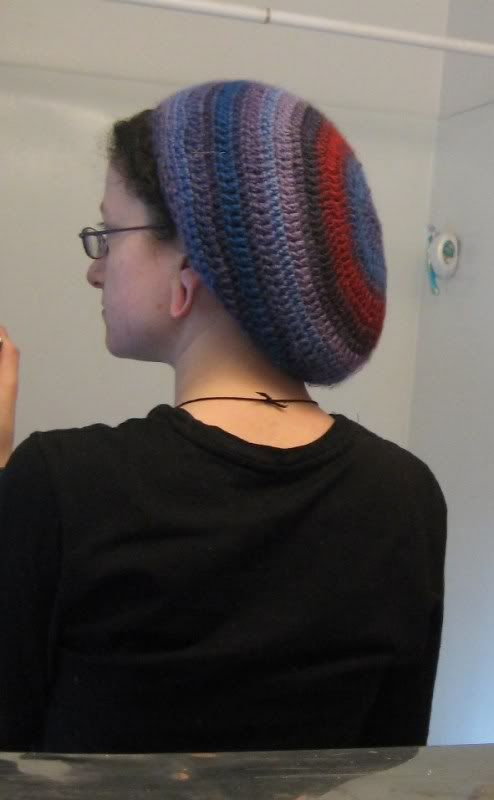 Eventually I grew too much hair for my hats and had to learn to make my own hats to accomodate the new growth.

While I was at it, I whipped up some headbands.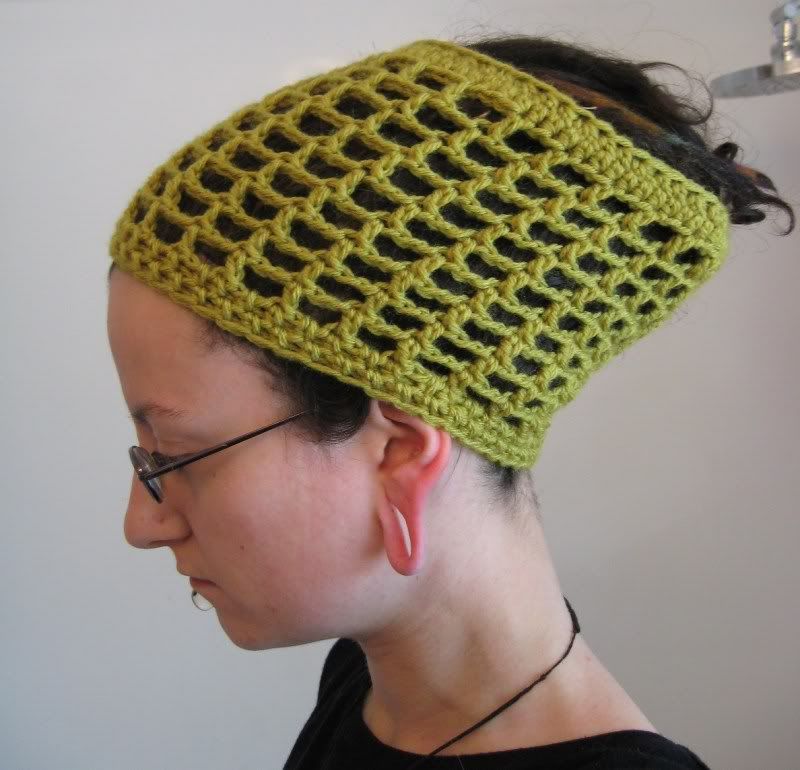 And decided to open an etsy shop!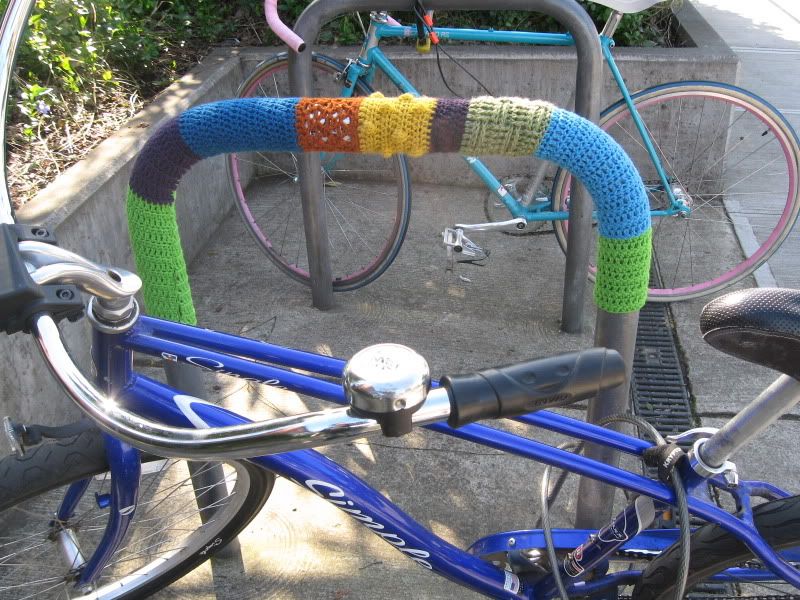 I also engage in yarn graffiti, and I call it Yarn Knot Bombs.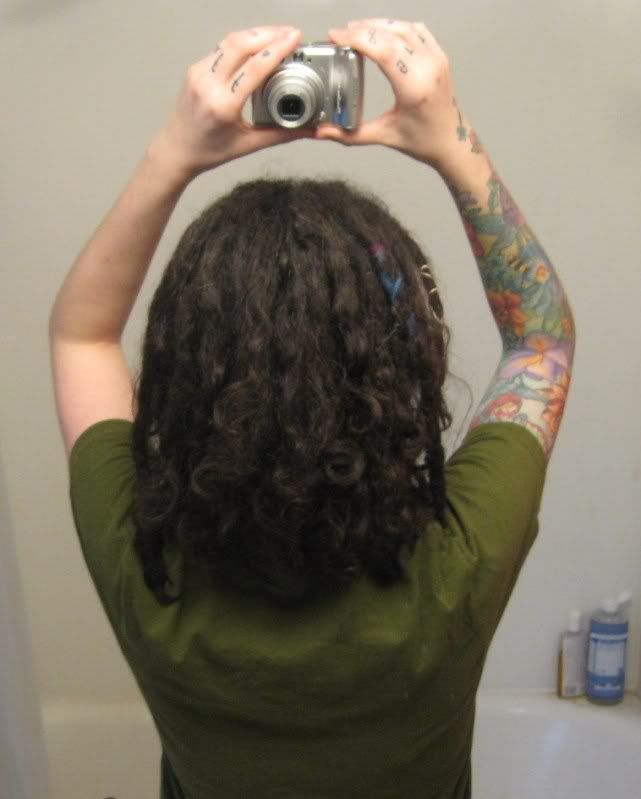 This is the back of my head, semi-recently. I've added some of my old dreads to my head, and also felted some with wool. There is a lot of loose hairs that need to find a dread-home back there though. Perhaps, lish, you are available sometime in June? I'd like to get it cleaned up back there and you are so close! Let me know, I'll shoot you an email to iron out the details.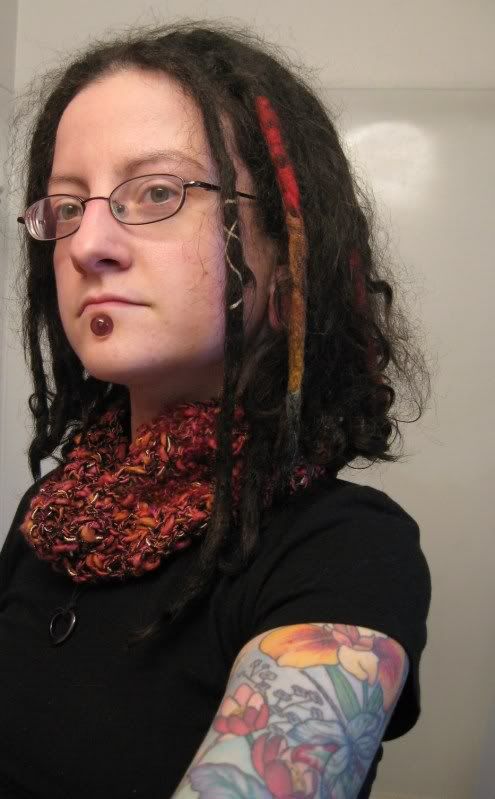 This is most recent, but still over a month old. I don't take pictures of myself too much lately.
I love new friends! I'm not really active on here but will add you back if you want. Or find me on facebook. <3!