sometimes my dreads are feline, & curl up with me in my chair.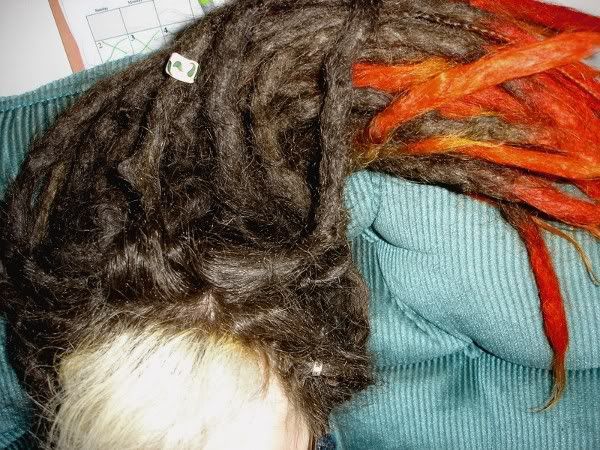 gorthok's adorable shower bun, with unintentional triple antennae: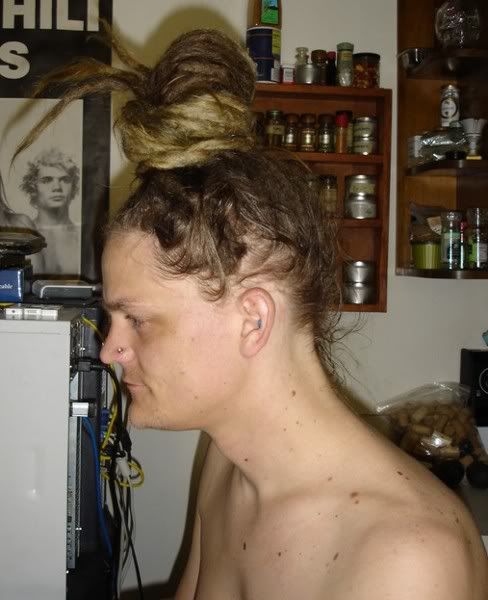 your per-post dose of joe's lovely rear: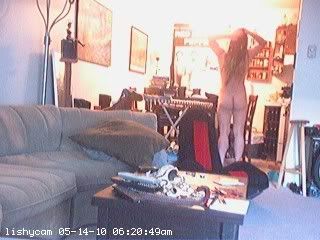 & as i've posted before, here are more fun shots the cam's picked up lately: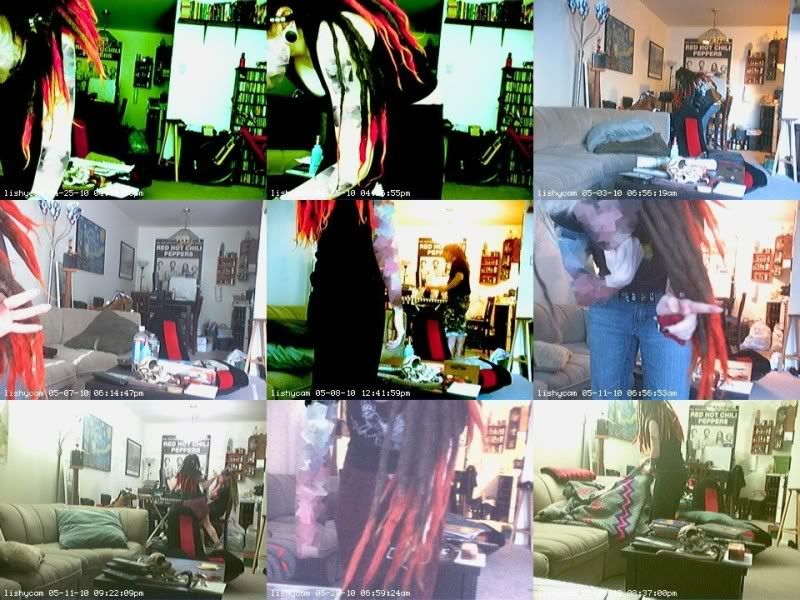 you probably shouldn't ask what's happening in the last on the left. just note joe's expression & slowly back away.