since i started the dread journey 10 months ago, i've seen so much of the world. from backpacking europe, to working at an orphanage in eastern africa... to living in the slums of india... its been an incredible experience and i LOVE that i can mark the beginning of these travels with the birth of my dreadlocks. in a way, they're the physical manifestation of my internal growth.. from starting out as these frizzy little babies.. to getting messy and tangled.. and then the tangles finally evening themselves out.. and the dreads themselves slowly becoming tougher and more formed.. just like myself!

anyways, here's to lovin' my dreads.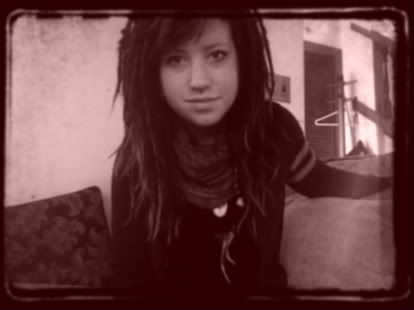 ...and my favorite boy. :)





and as a man who walked by me today said.. "keep on shinin' rasta girl, keep on shinin'!"