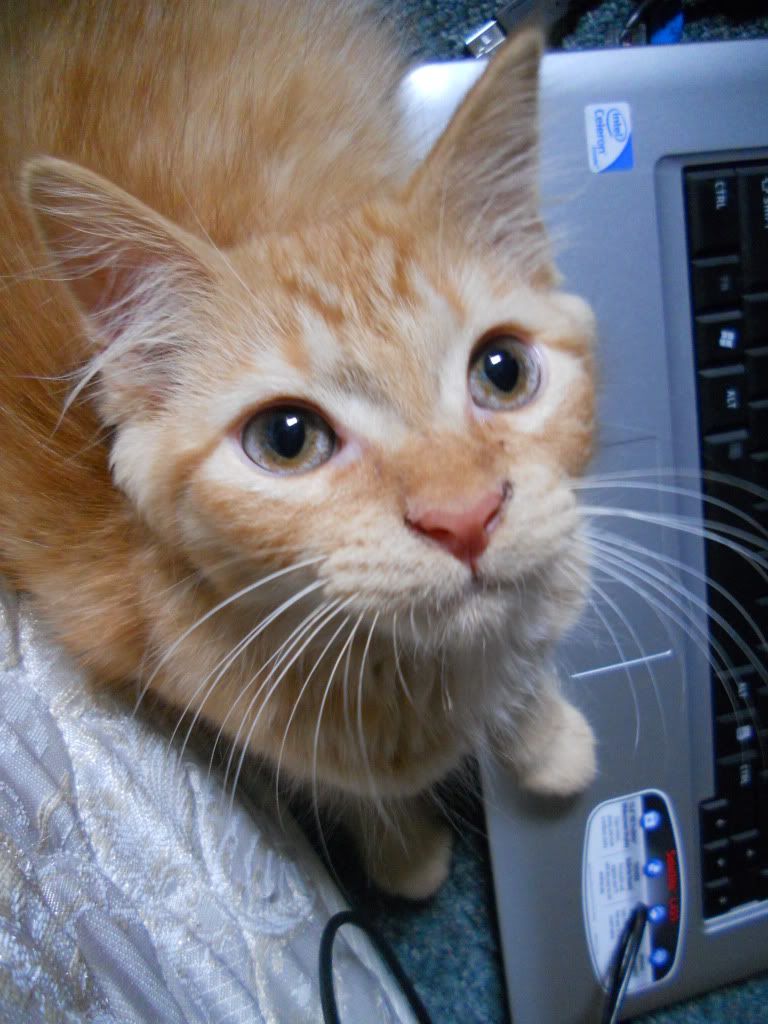 this is our kitty. special agent jack bauer.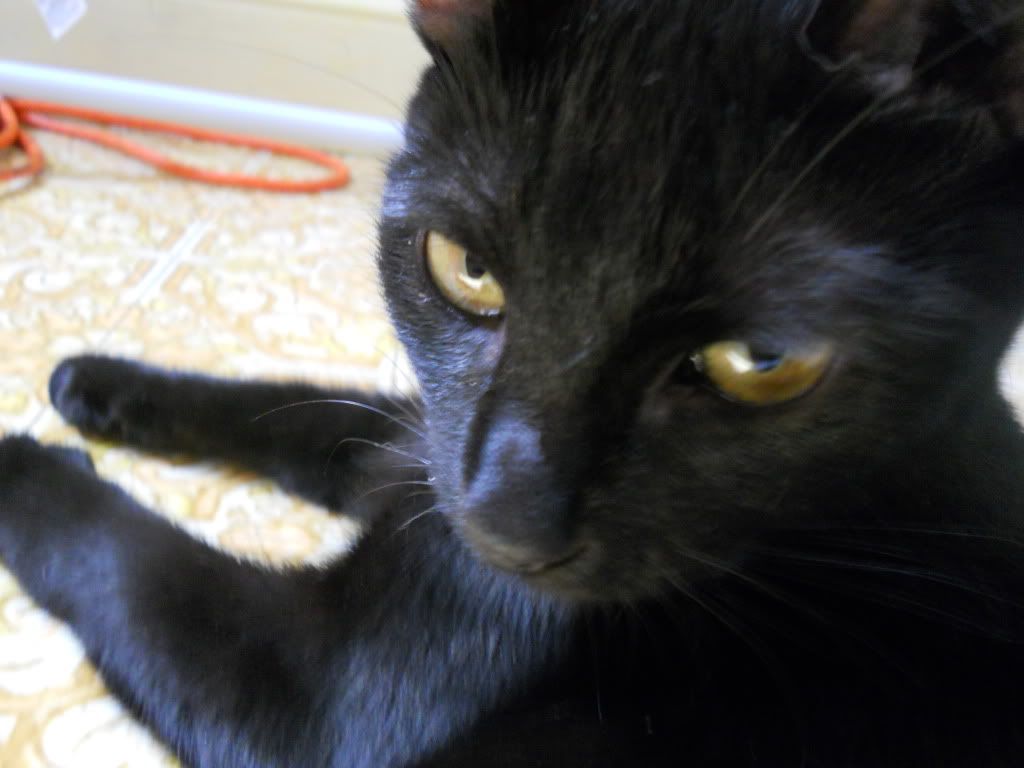 my other cat, luna. she just had 5 kittens last week :) she's my baby.



my lovely boyfriend, danny.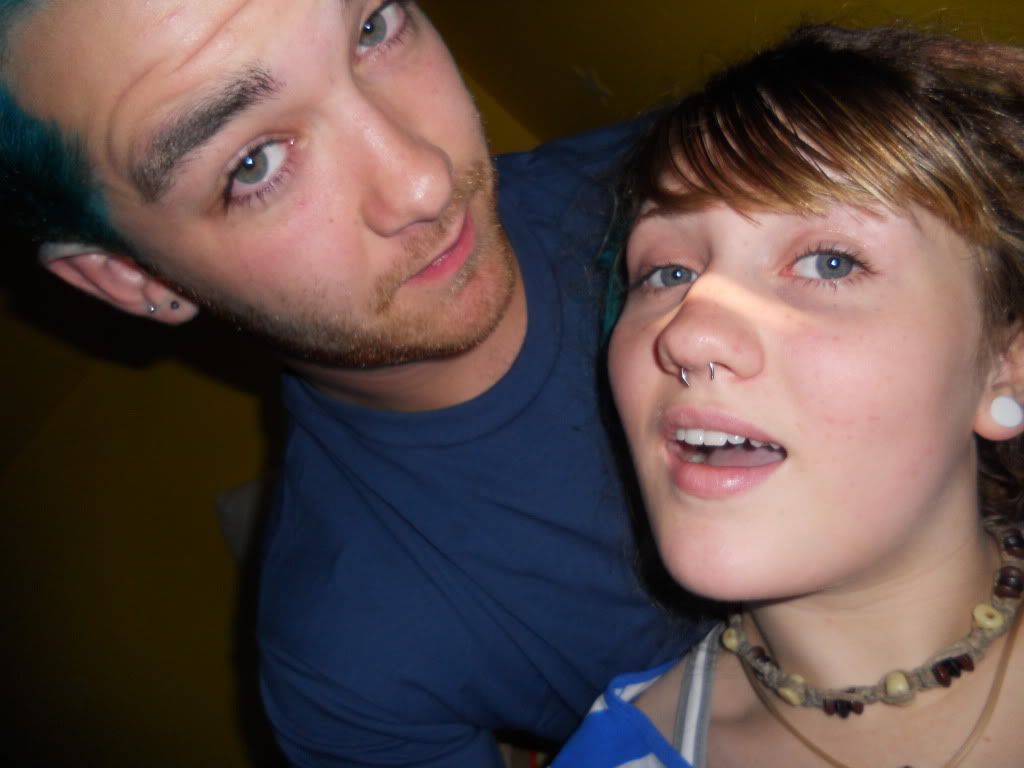 heyyyyyyy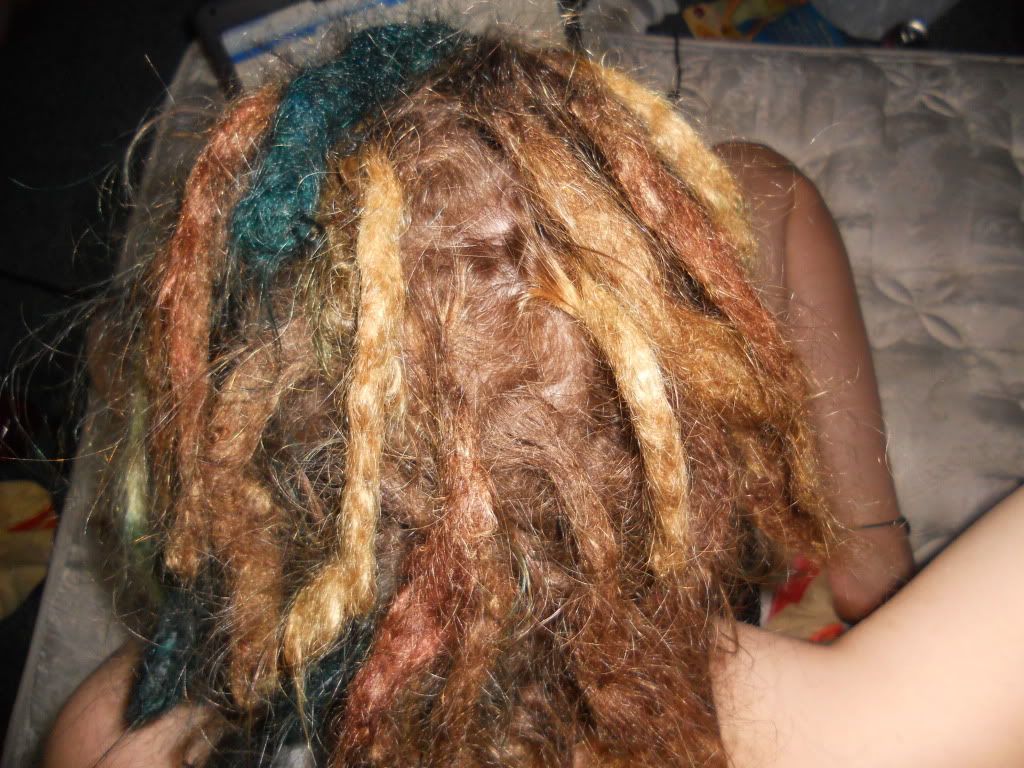 i kind of sorted attempted to round the tips. there's still a ton of loose hair, but idfc. it's a lot cleaner looking than it was before. there's still some of the red in there. but i plan on letting the red fade and only having the blue ones and the bleached ones. and i plan on getting some beads and wrapping one soon :)


oh, and this is me at work. i work at tacosmell.



and lastly a pretty one :)

happy days everyone!