what was your latest dread milestone?

have you finally been able to put your locks in a ponytail?
are you finding yourself sitting on them?
are your dreads just starting to tighten down into real knots?

i've had two recent milestones, myself... which i'll present photographically!

my longest tips are definitely hitting my waistband: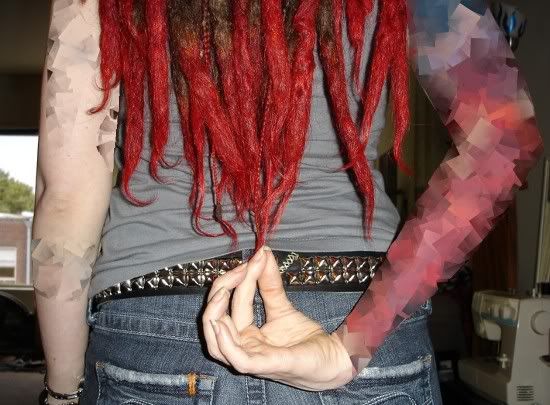 & i can finally do a decent peacock again. you're all familiar with the "pineapple", but here's "peacock":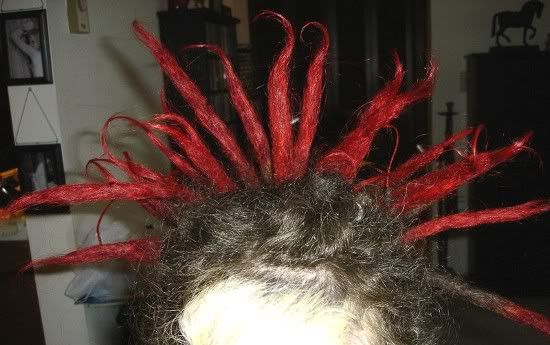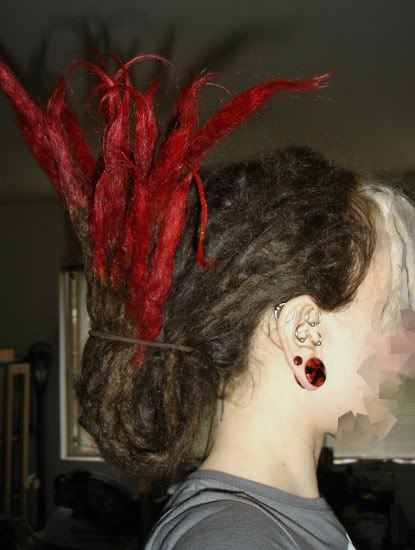 ah, i love a fresh dye job. plugs today are these for those wondering.

your turn! pics or text or both, everyone join in!