So I started my dreads back in June on my birthday (the 24th), and they are 84 days old today. That's twelve weeks tomorrow, but not three months until the 24th...math was never my strong suit. :)

Anyway, they're doing amazingly, and the ones at my nape are finally staying in after falling out four times from being too darn short to handle washing (i'm a pretty vigorous washer when i do wash them...dandruff...).

Speaking of dandruff, i'm dreading (ha! pun!) my usual winter white cap, but hopefully since i'm down to washing like every ten to fourteen days it won't be so bad? *crosses fingers*

Here's what they looked like when i started them and finished crocheting (note tired eyes and crochet hook in mouth...).



and...

Here's what they look like now!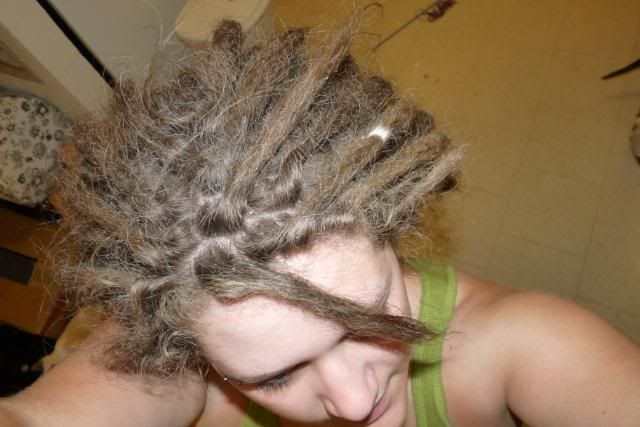 The loose ends tie into a pony for a while, but then they all fall out and i'm left with like, four hairs still in the hairtie...



The roots are staying very separated...all by themselves. I swear to god, i've pulled apart no more than twenty dreads, and have only had maybe fifteen hairs connecting them each at the time. I'm so proud of my dreadlings :D



My R&T baby i made out of loose hairs that happened to all fall out of one dread



This is how i usually wear them to work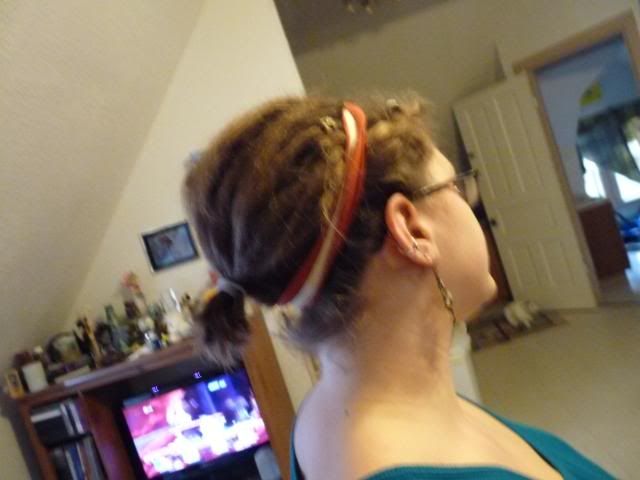 This white spiral bead GLOWS IN THE DARK and i fucking LOVE IT.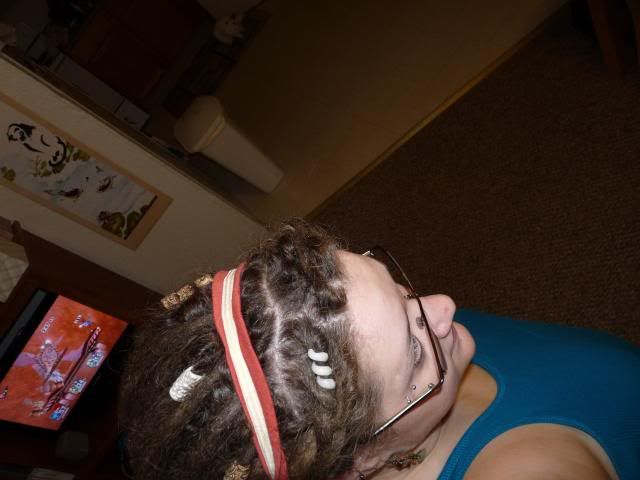 aaaaaaaaaaaaaaaaand some randoms from my webcam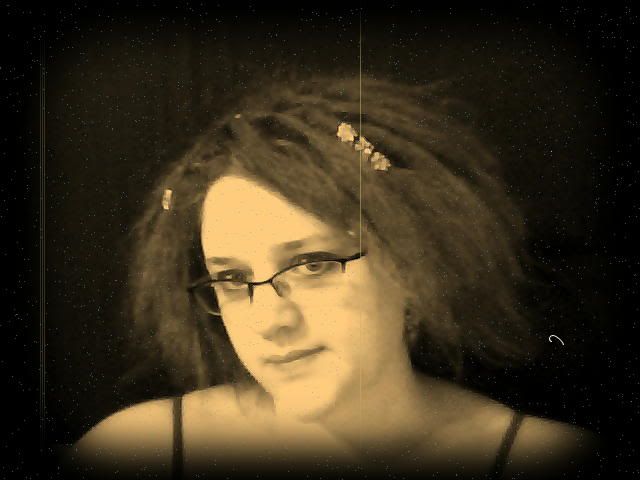 today: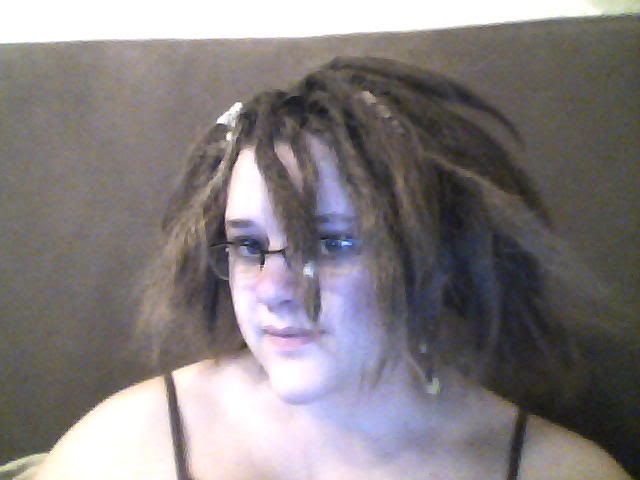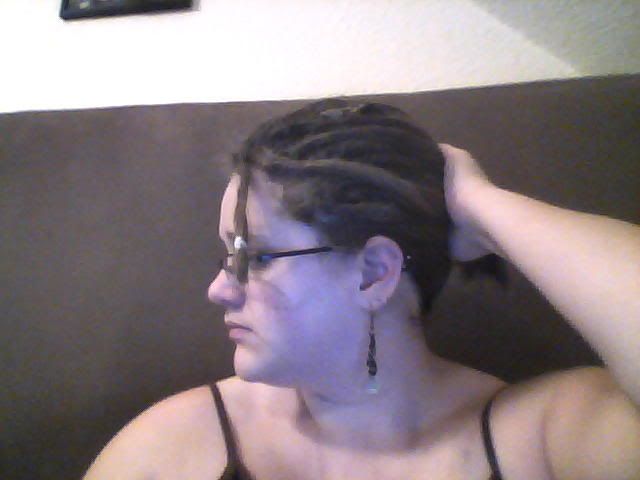 Last but not least, my babykitten stuffed in my shirt, dead asleep. I do this because a) otherwise he puts his kitten butt all over my keyboard, and b) he loves it. :D




Hooray!