So my dreads are going to turn 8 months old in about a week. This is from about May to tonight. Some of the picture are a tad big, mainly cuz im too lazy to resize em.

We'll start here....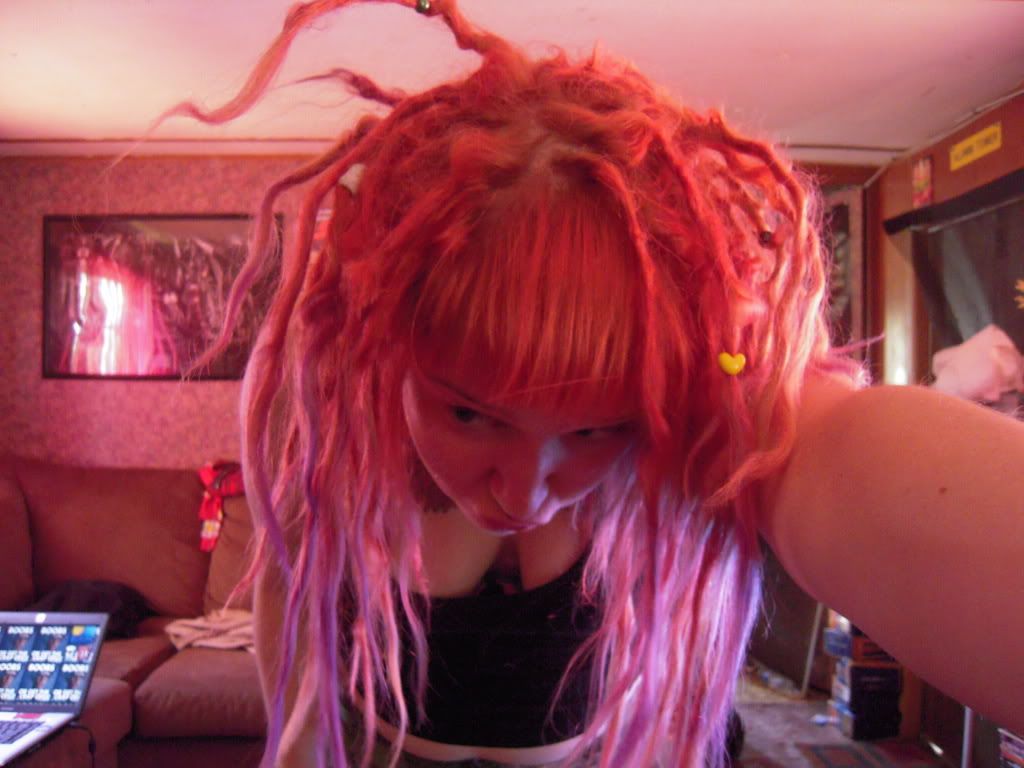 This is me being a panda bear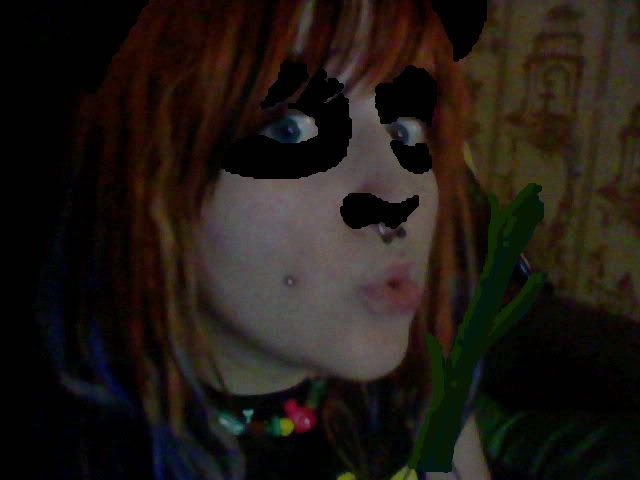 This is me at Wonderfest in Louisville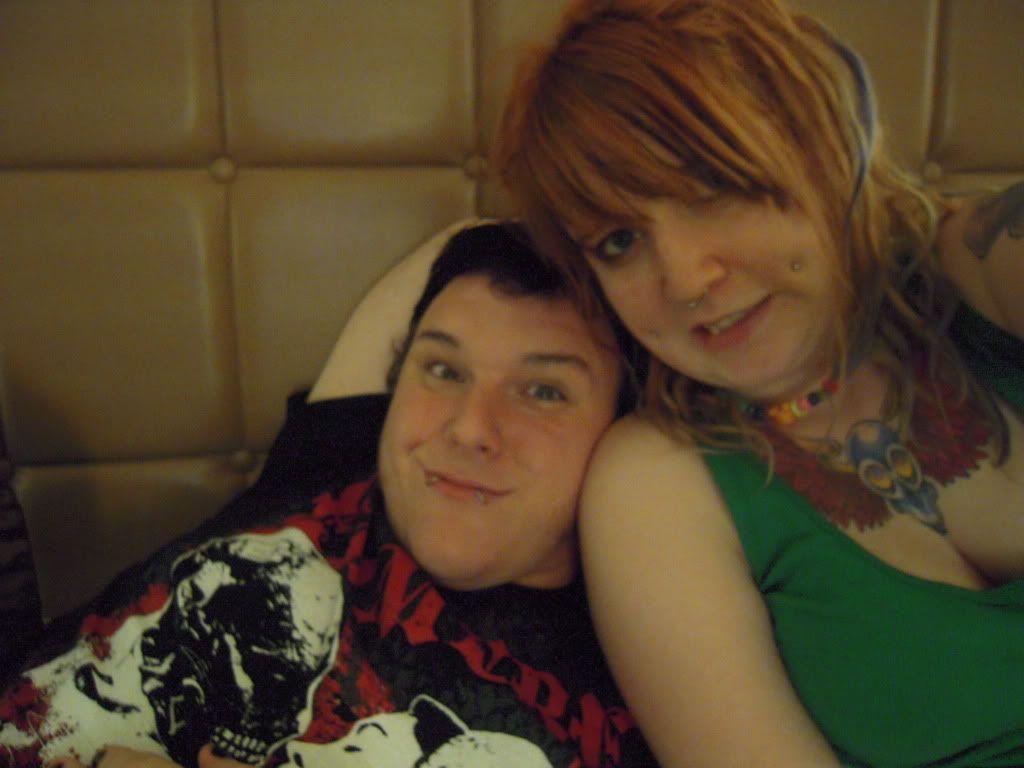 My name was Doctor Cats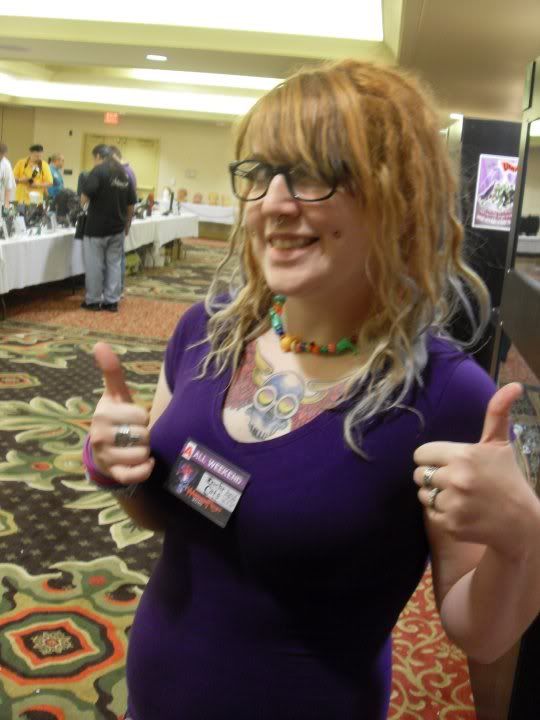 Went to Hell City as well. Pissed my pants a little at meeting Joe Capobianco.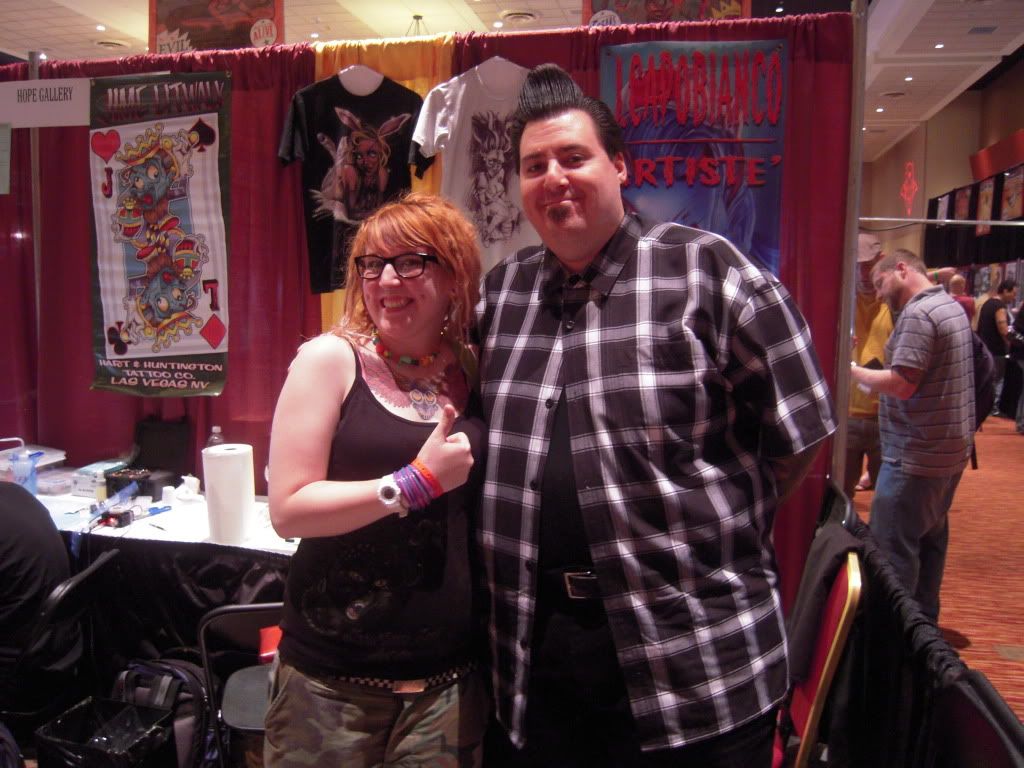 Now im just being weird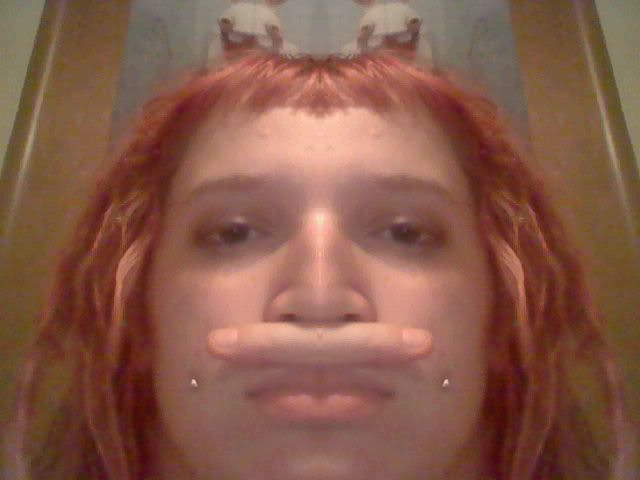 Got bored of the red and dyed it blond. left some red underneath for good measure though...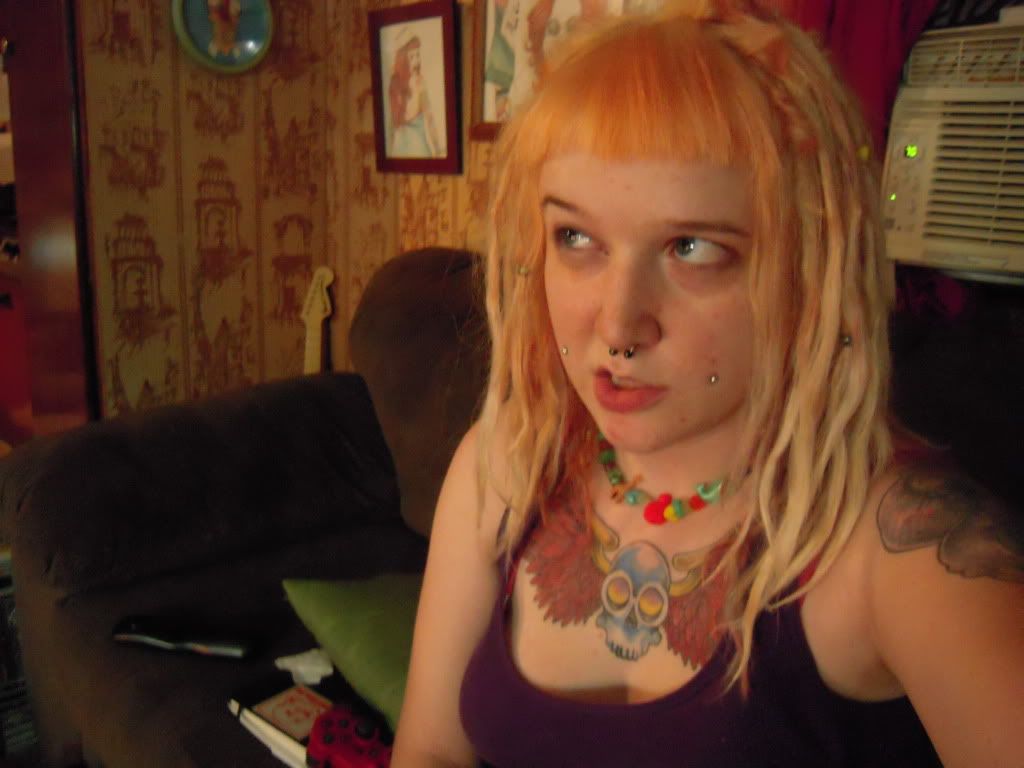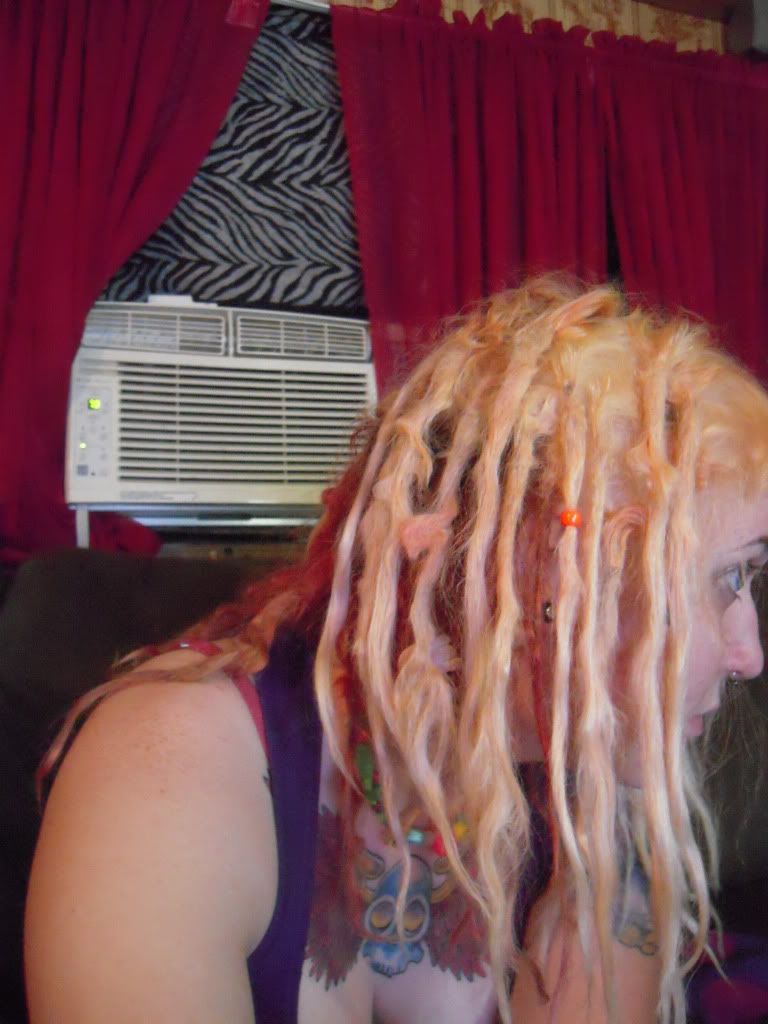 Had some fake black ones in the back for a while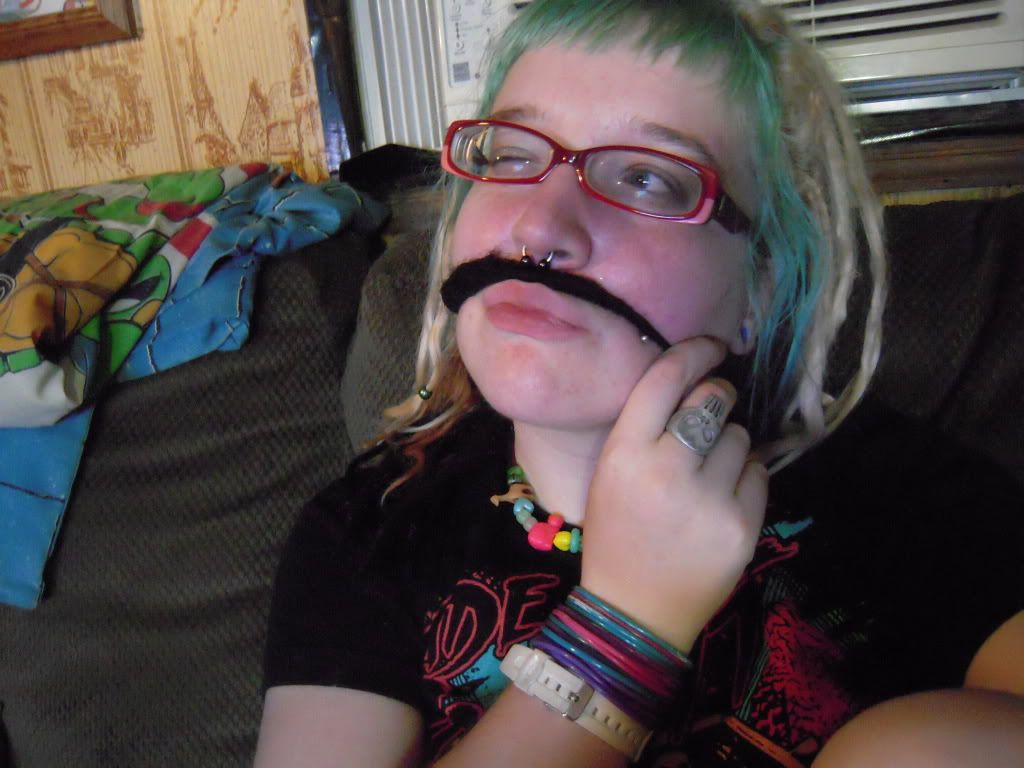 Some more stupidness via Nintendo DSi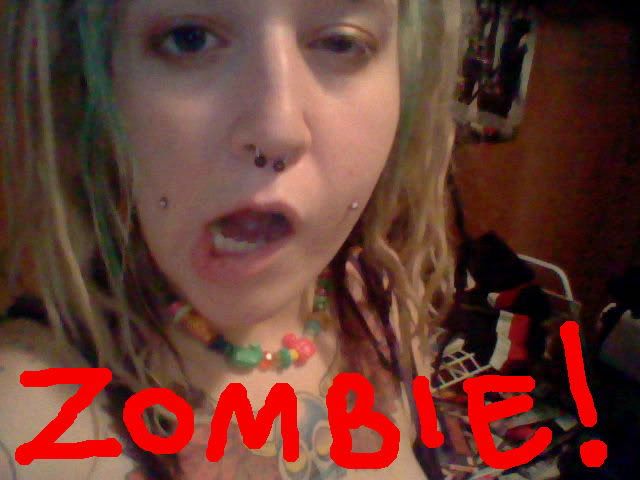 some normal faces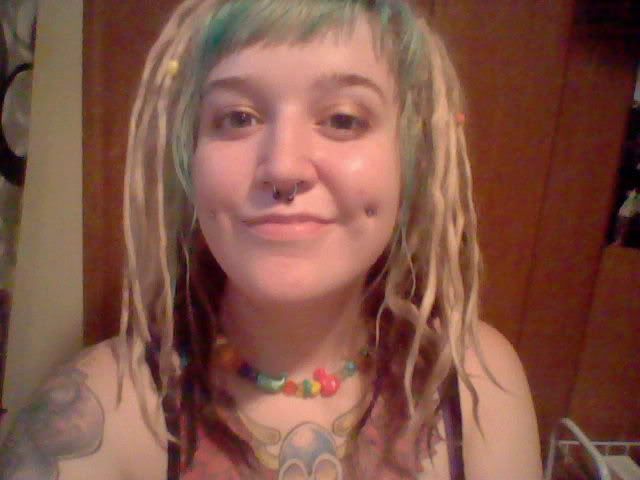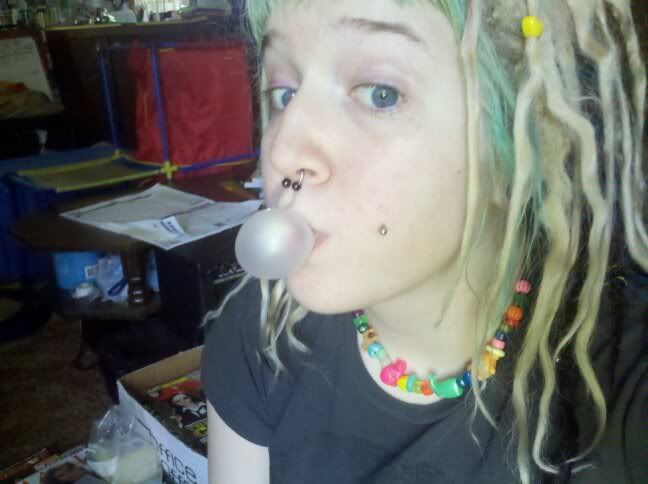 did a deep cleanse. it was...pretty gross...mixture of black dye and pure filth...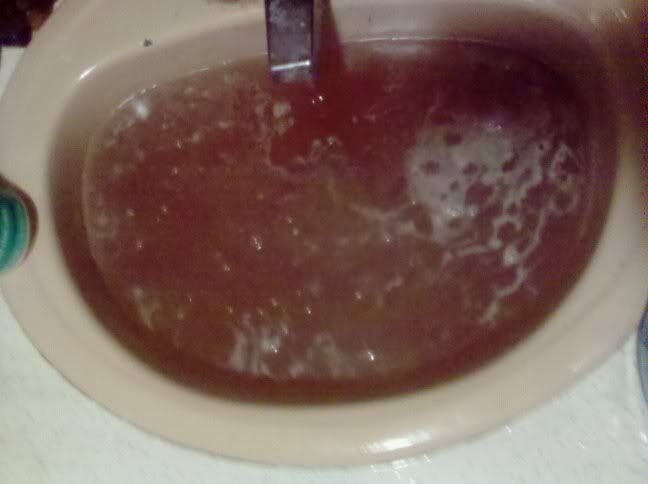 totally changed the texture of my dreads. took out alot of the kinks and loopies in them, which is nice. this is me tonight.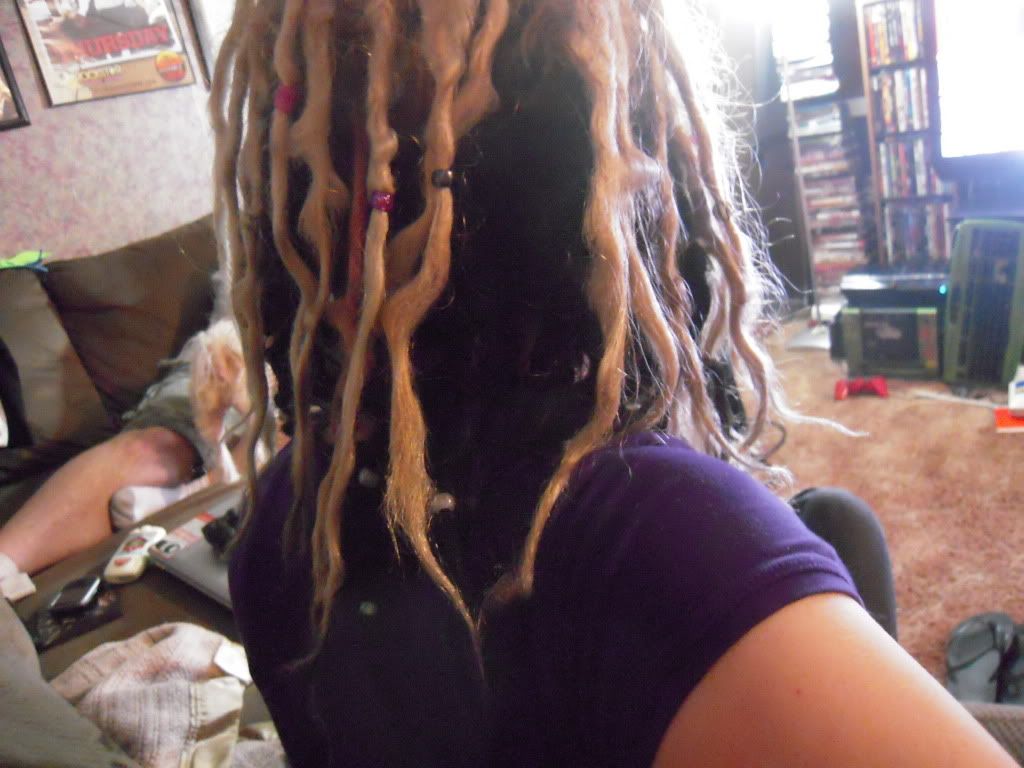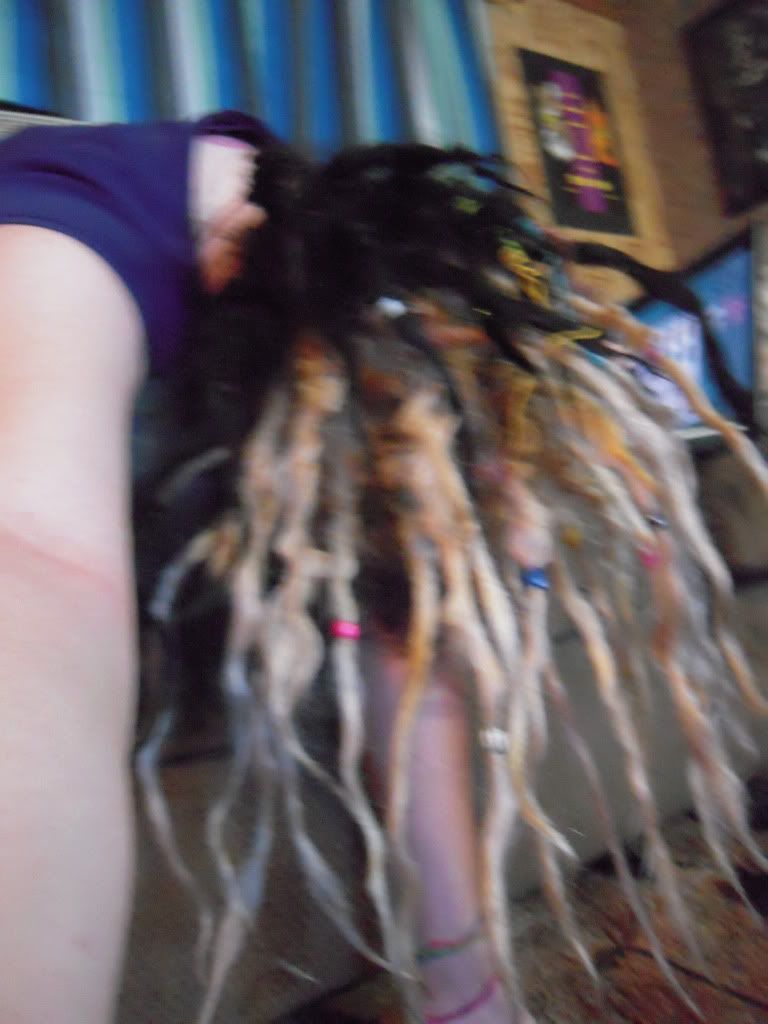 i do ponytails alot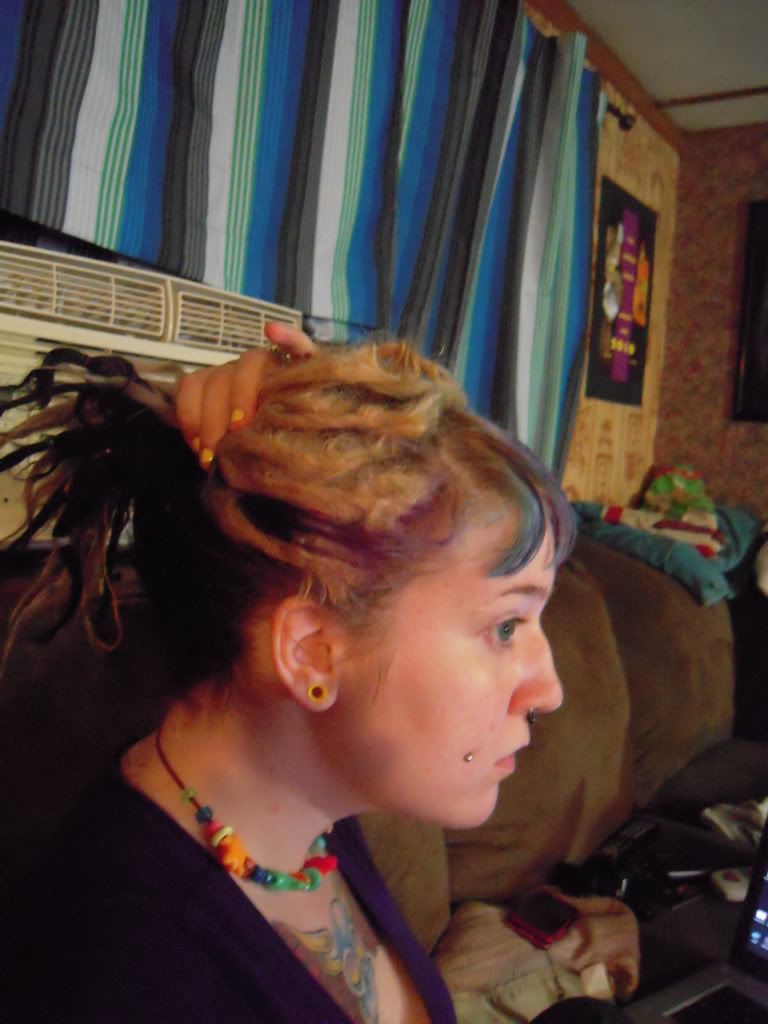 i do buns alot too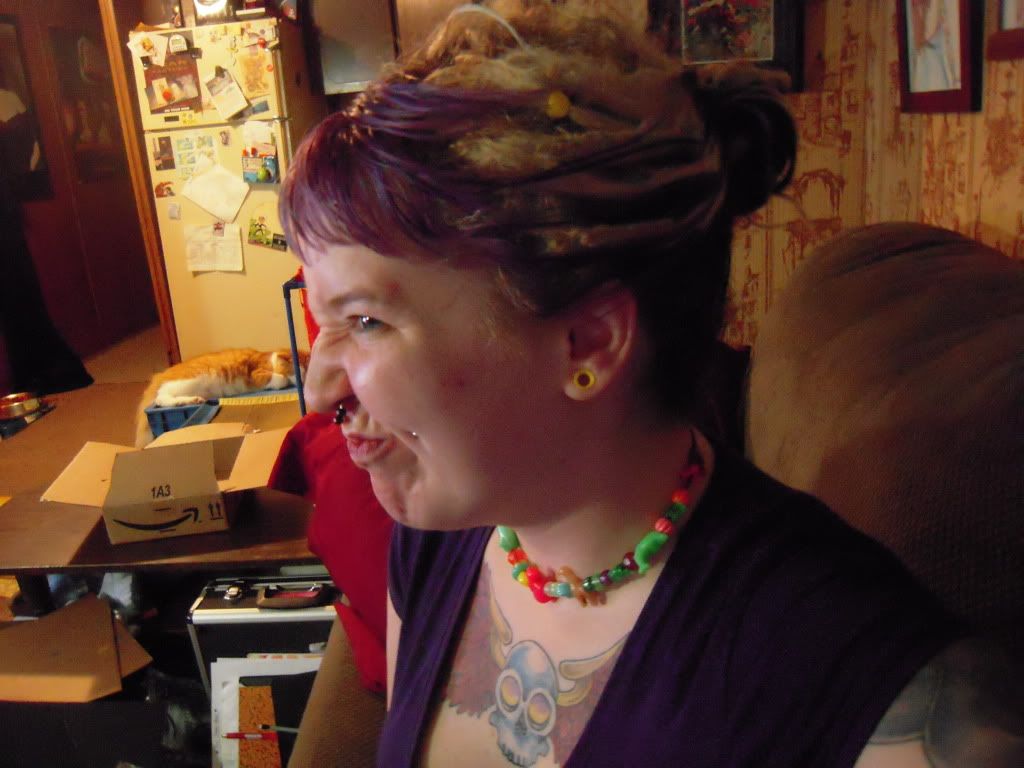 been pulling it half back mostly lately.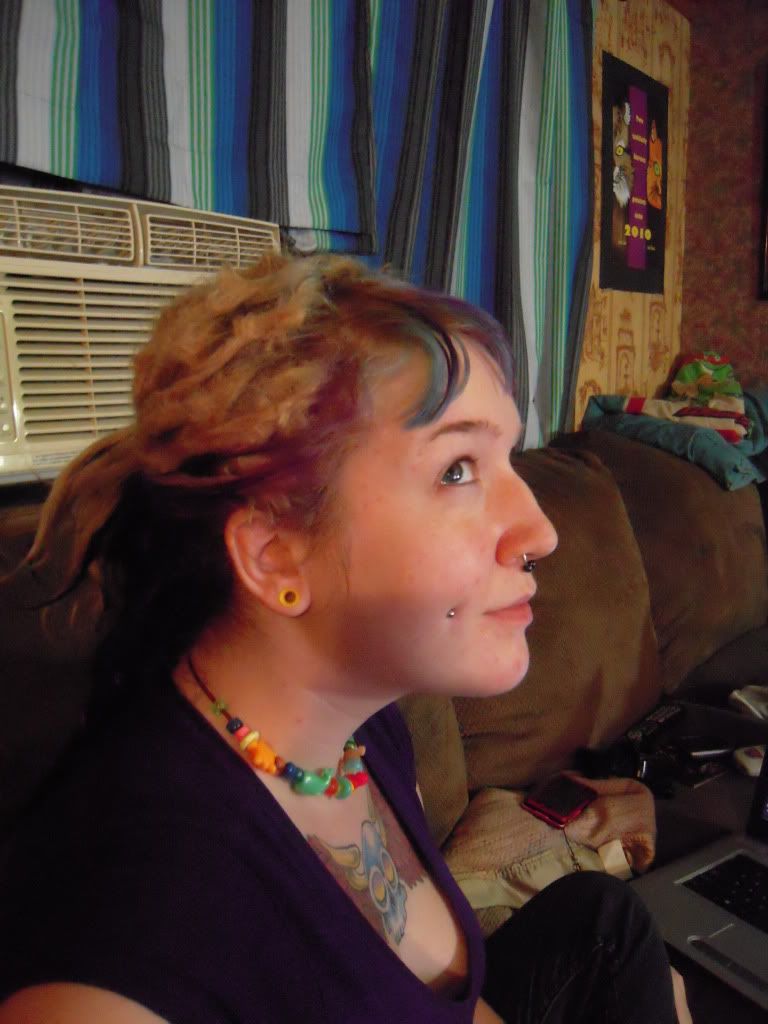 do stupid faces more than anything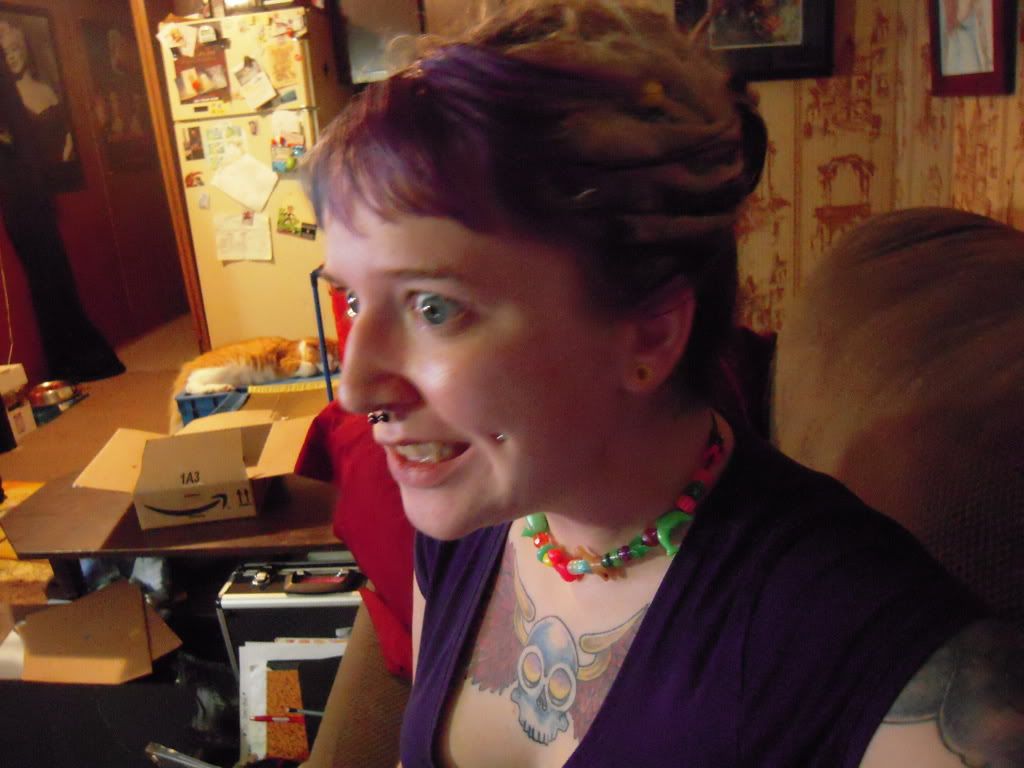 and on an end note, have some of my latest watercolor paintings in my moleskine.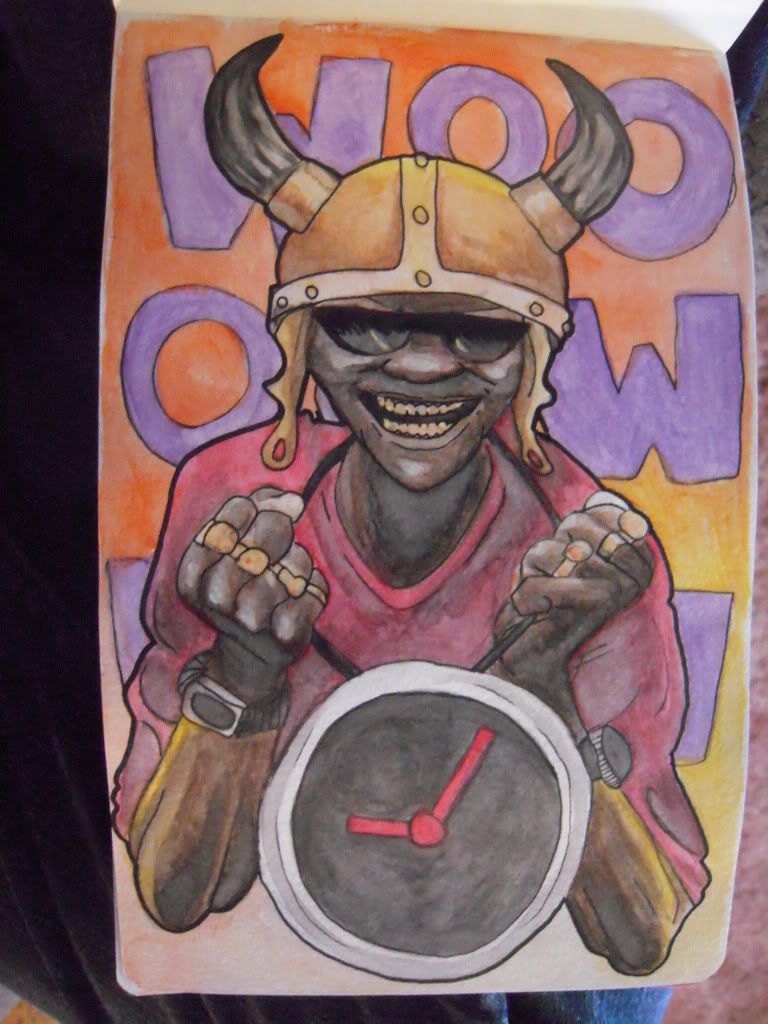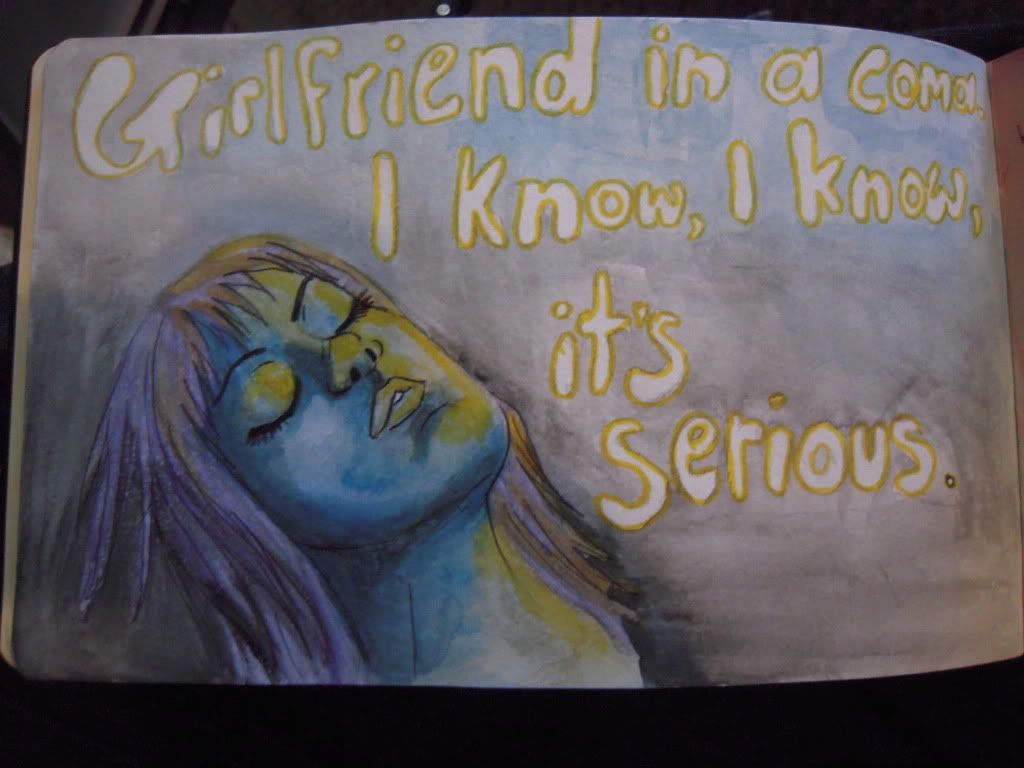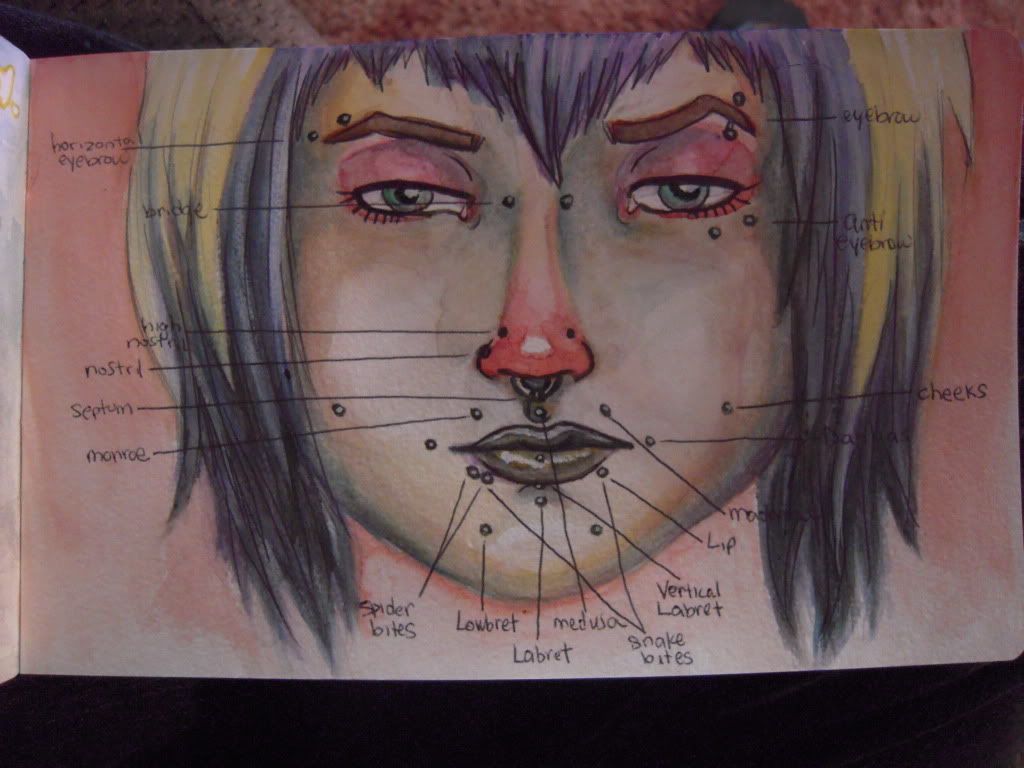 i think thats its.....yeah....

i sure do wear purple a lot.....