Life has been crazy.
I JUST GOT A NASTY COLD LAST NIGHT. Lame.
School has been hard, and a lot to take, but I'm still breathing.
I broke up with my long time boyfriend Larry. It was my idea, and he's probably more hurt than I am.
I adopted a kitten and my dad kicked me out of the house over it, even though I paid for everything it needed, was going to continue to pay for everything it needed, and be completely responsible for it and have it reside in my room. Whatever, though, I found a safe place for me and Clover, the kitten, for the mean time.
I GOT MY FIRST TATTOO! And for free.. it has a couple imperfections, but nothing I couldn't get fixed up when I have the money (but first I need a damn job). I want to get it colored eventually, too!

With all this constant change circling me, lately I've been considering to add to it and chop off my locks. Larry was my maintenance guy, cause he was so devoted to my hair. I'm lazy and sometimes I just think that short hair would be good for me.
But then again, I'm so attached to my locks, having them for almost a year and two months now.
I'm not going to do anything impulsive. Whatever decision I decide to make I want to make sure I'm 100% happy with it.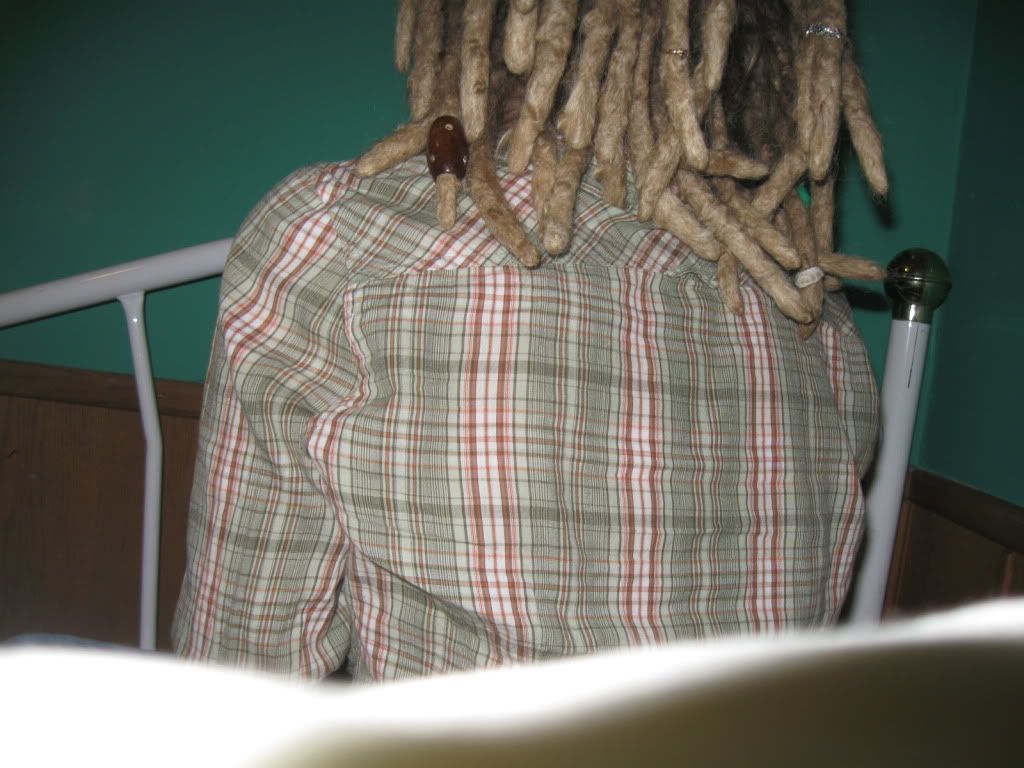 Horrible backside shot.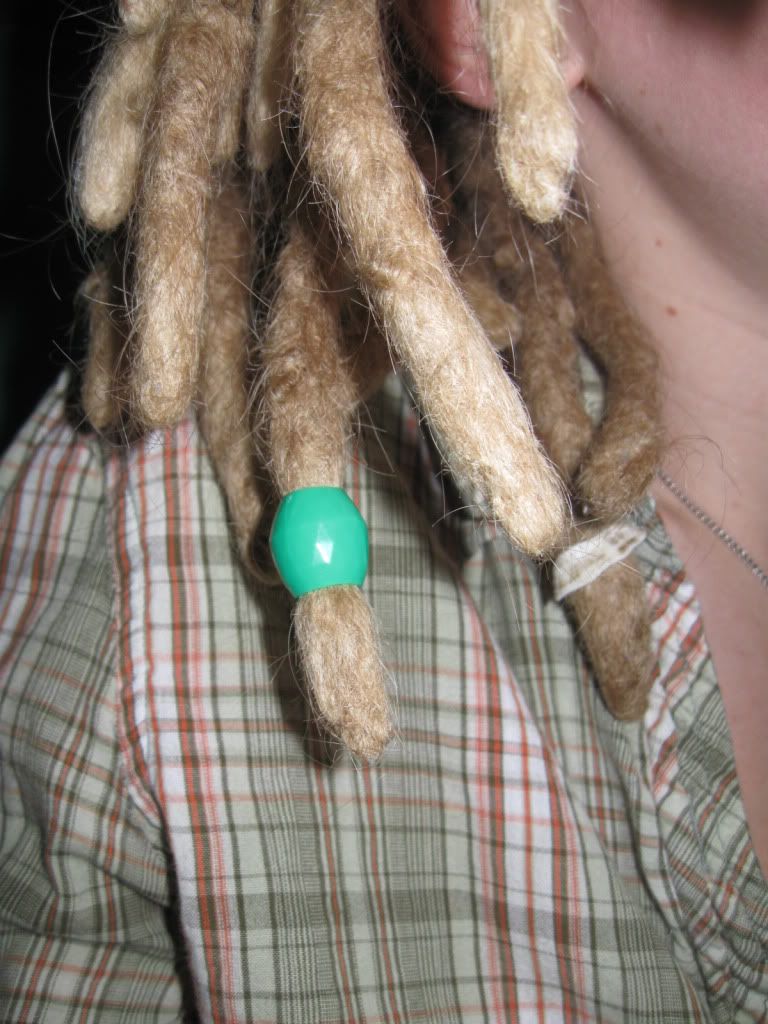 My favorite color bead, and a seashell I found that had a hole in it that fit perfectly on that dread.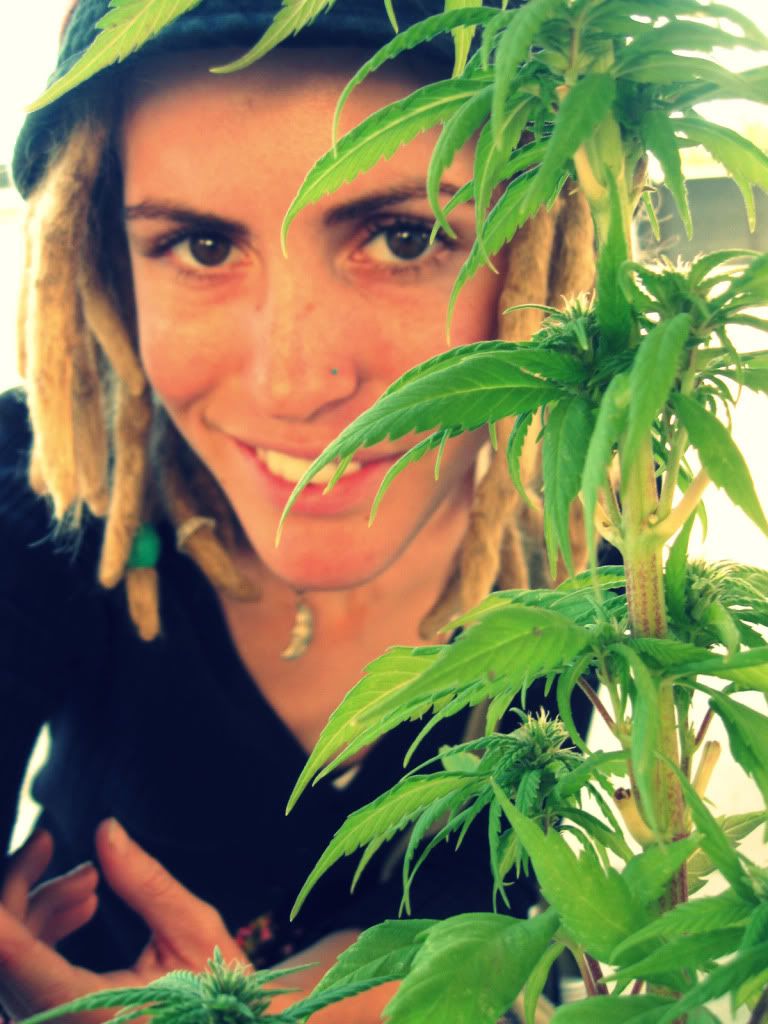 Me and my stepdad's beautiful plant Molly.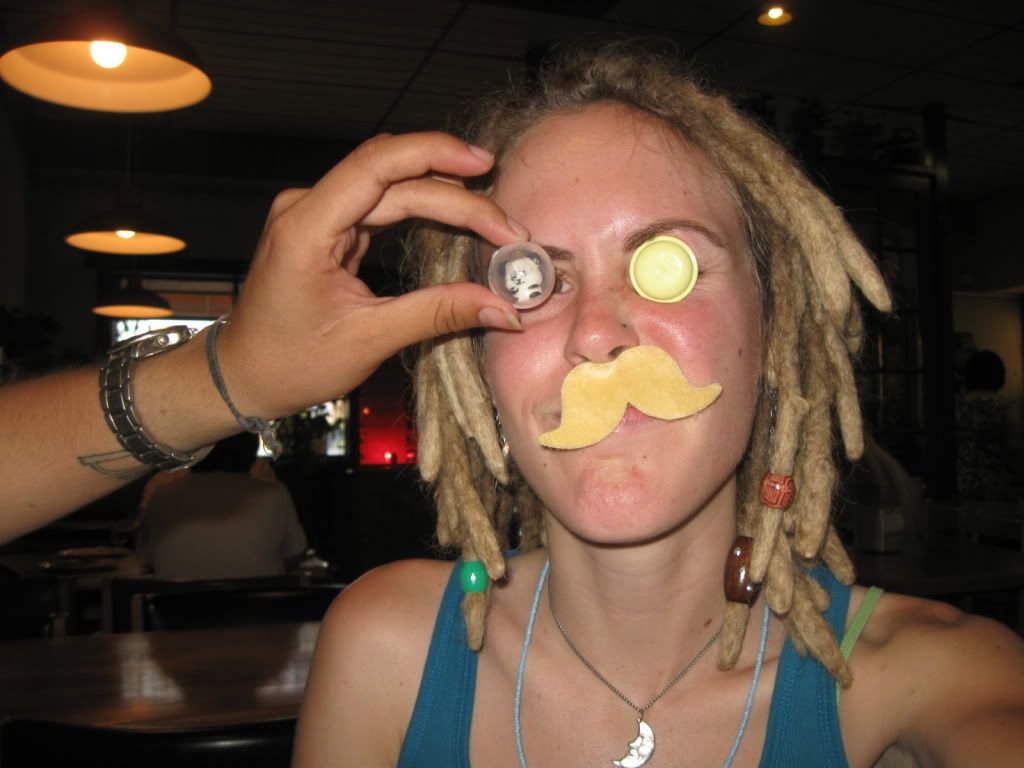 Goofing around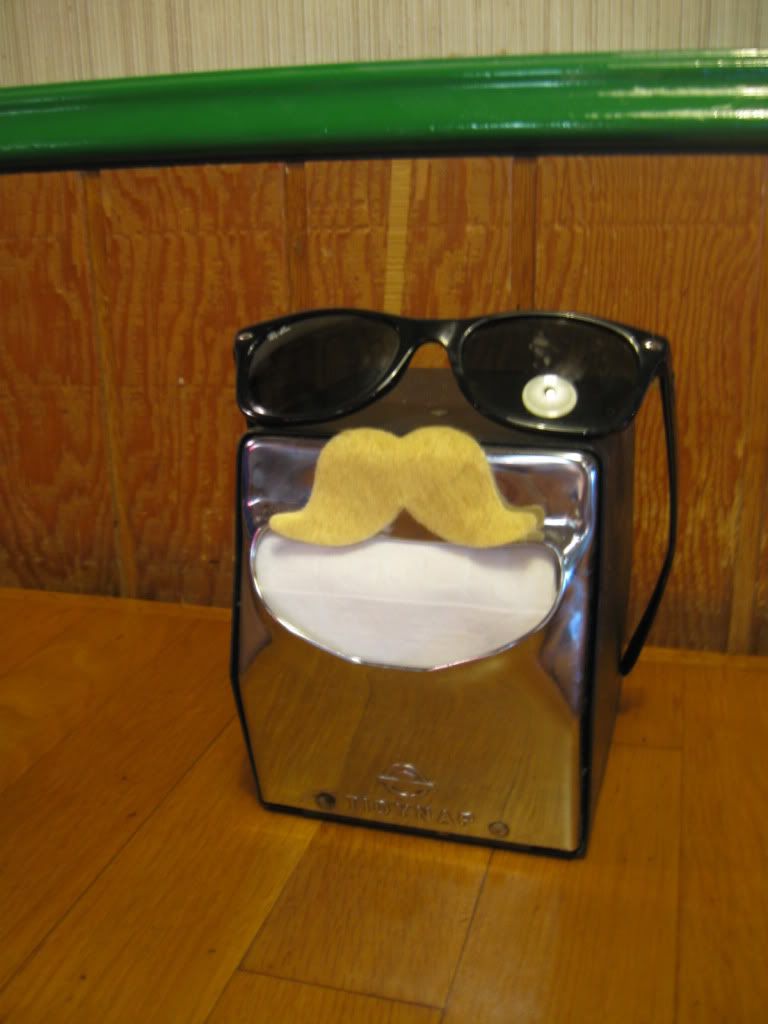 Cool napkin guy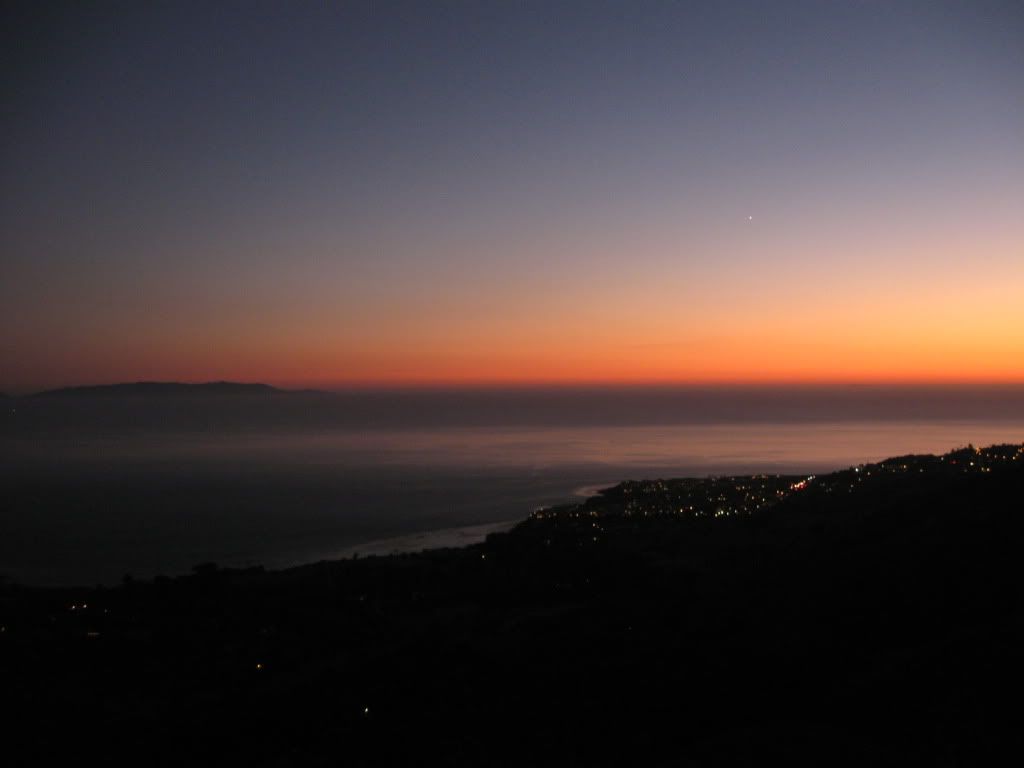 beautiful view from this one park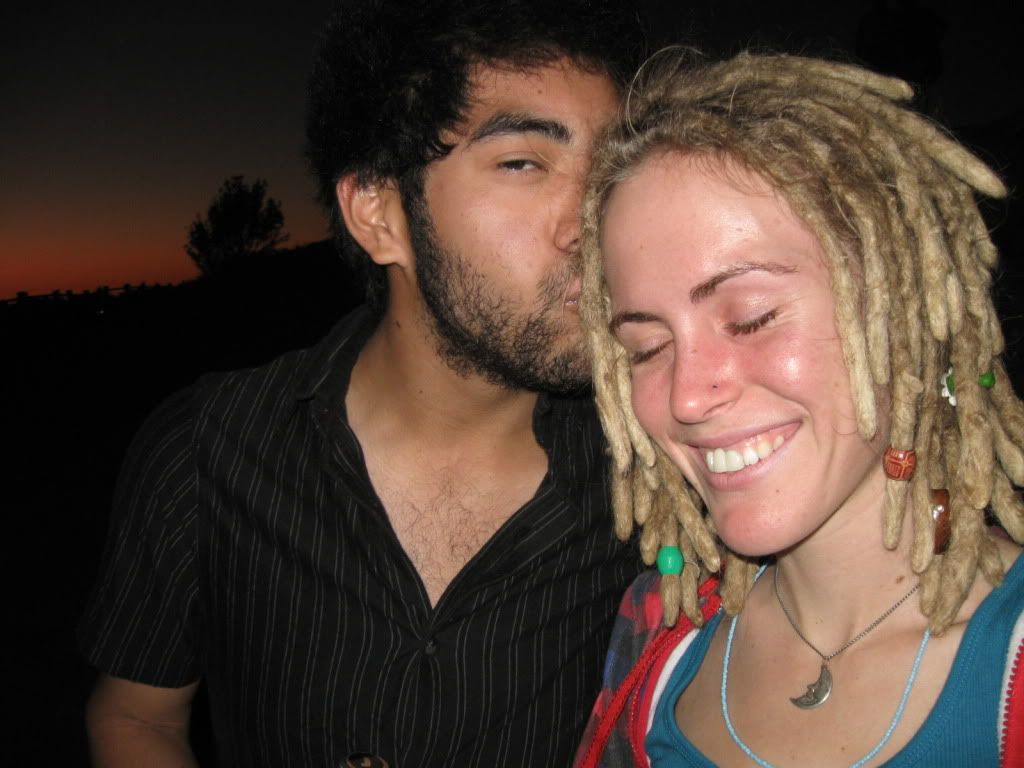 The awesome guy who's giving me and Clover a place to live.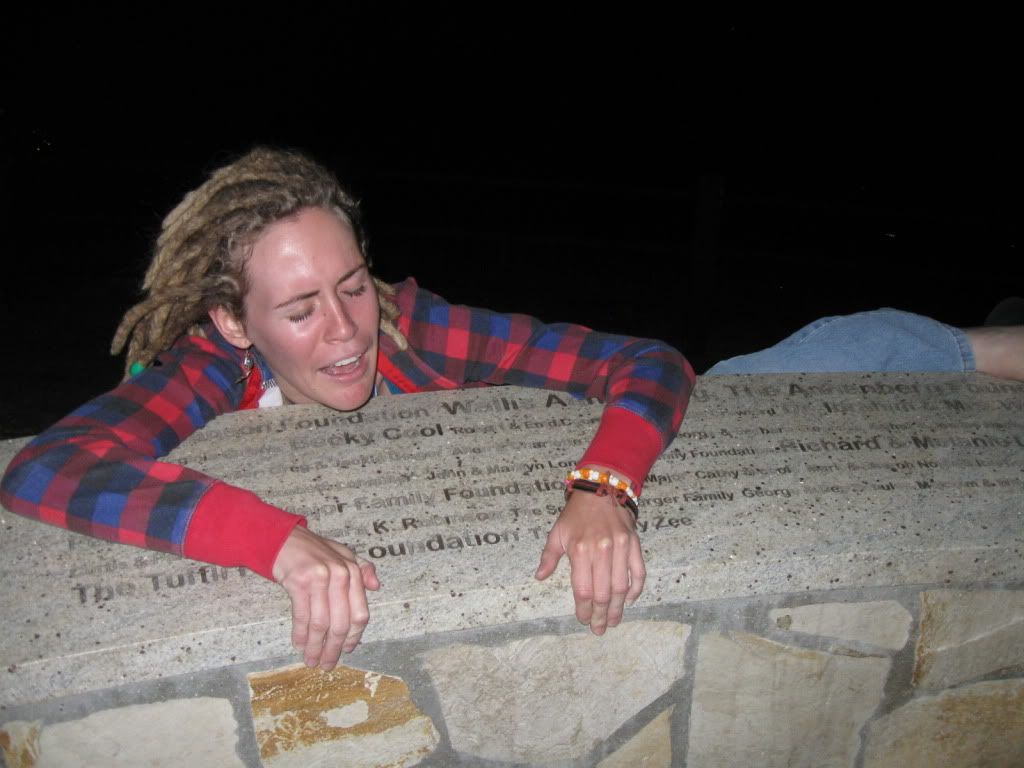 HELP! I'm falling...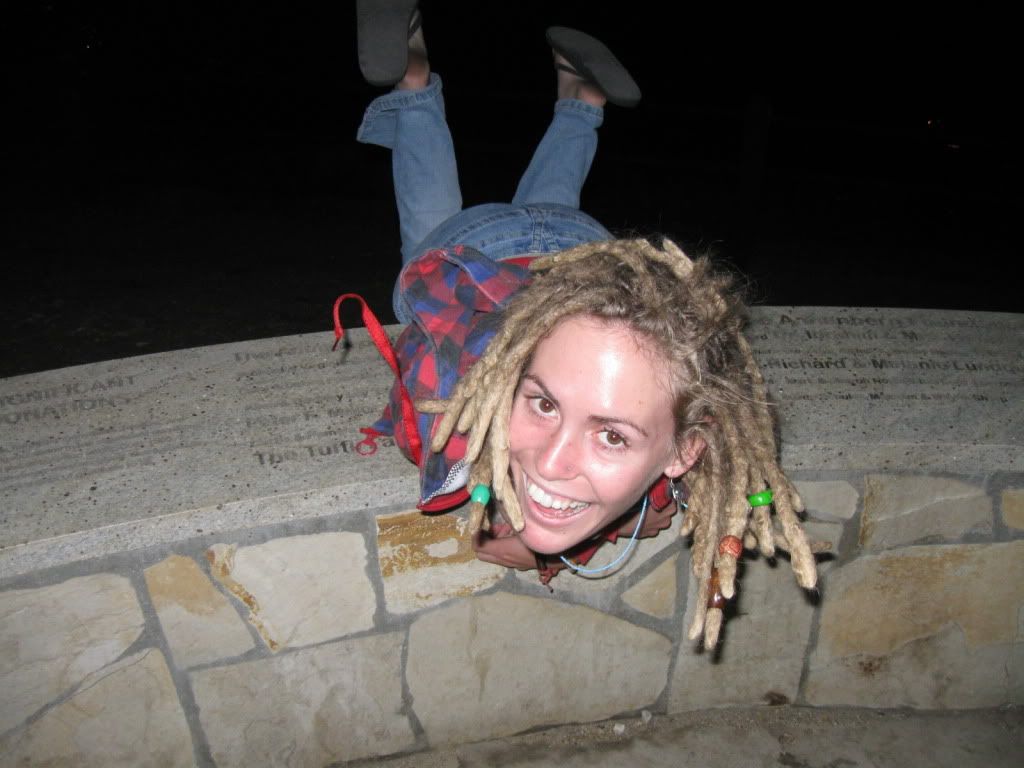 Now I'm just being a weirdo.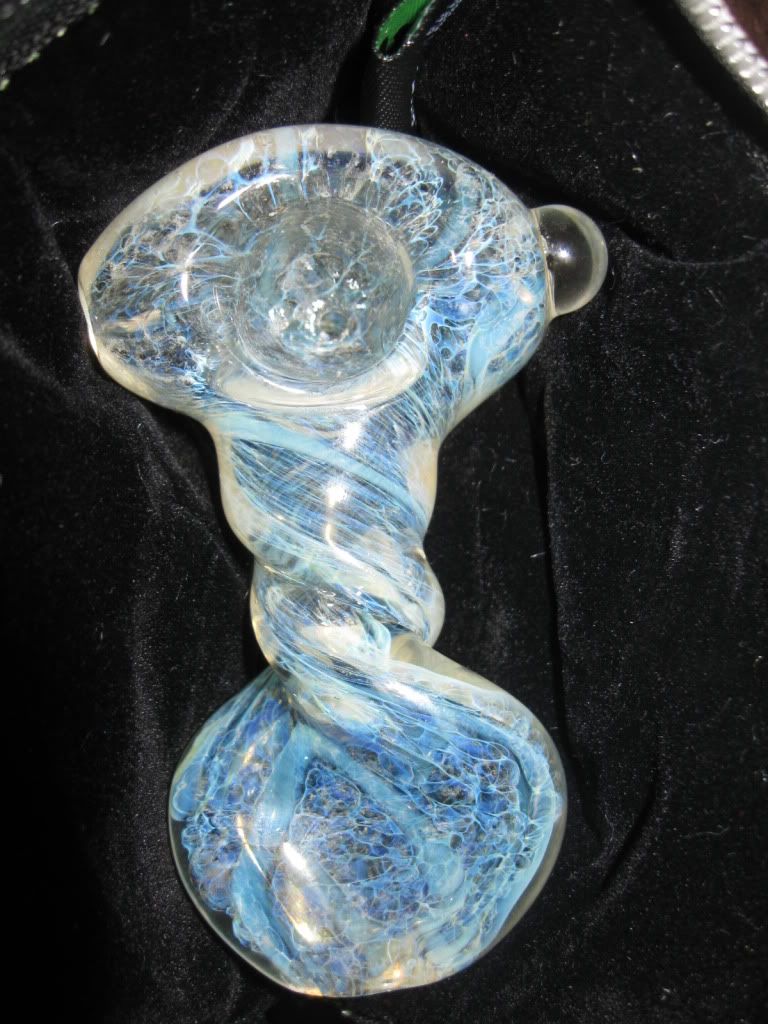 My new piece! Still unnamed.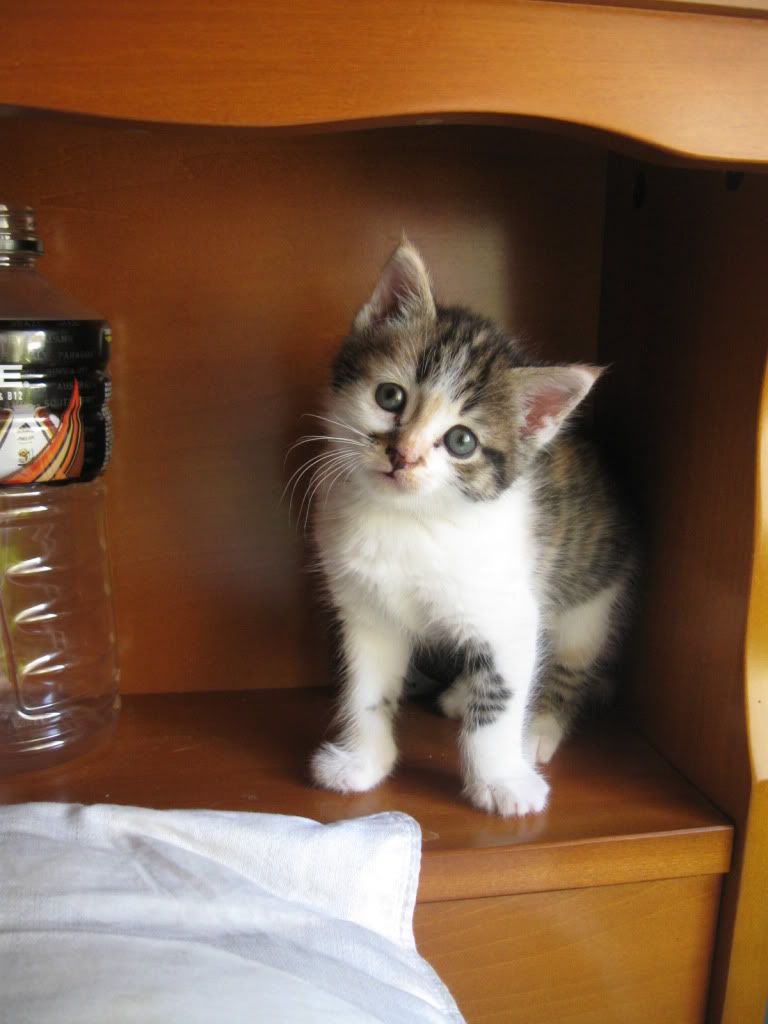 Introducing... Clover Fletcher Tenney Cortez!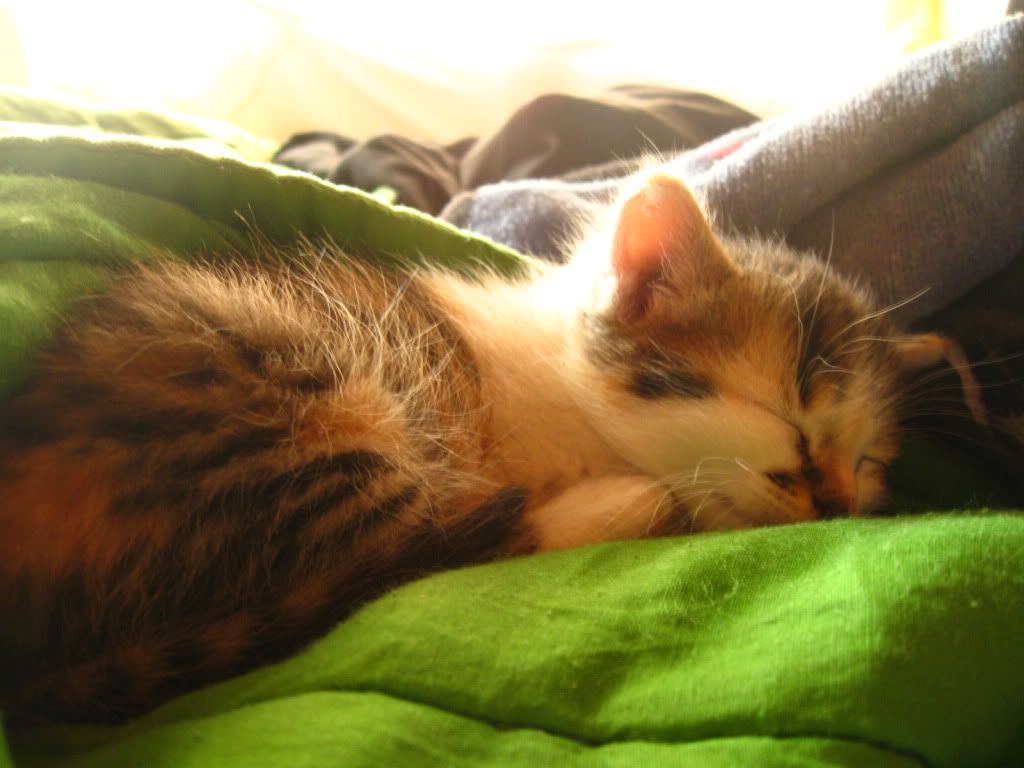 Clover, the day I first got her, doing what she does best beside bite the shit out of your hand.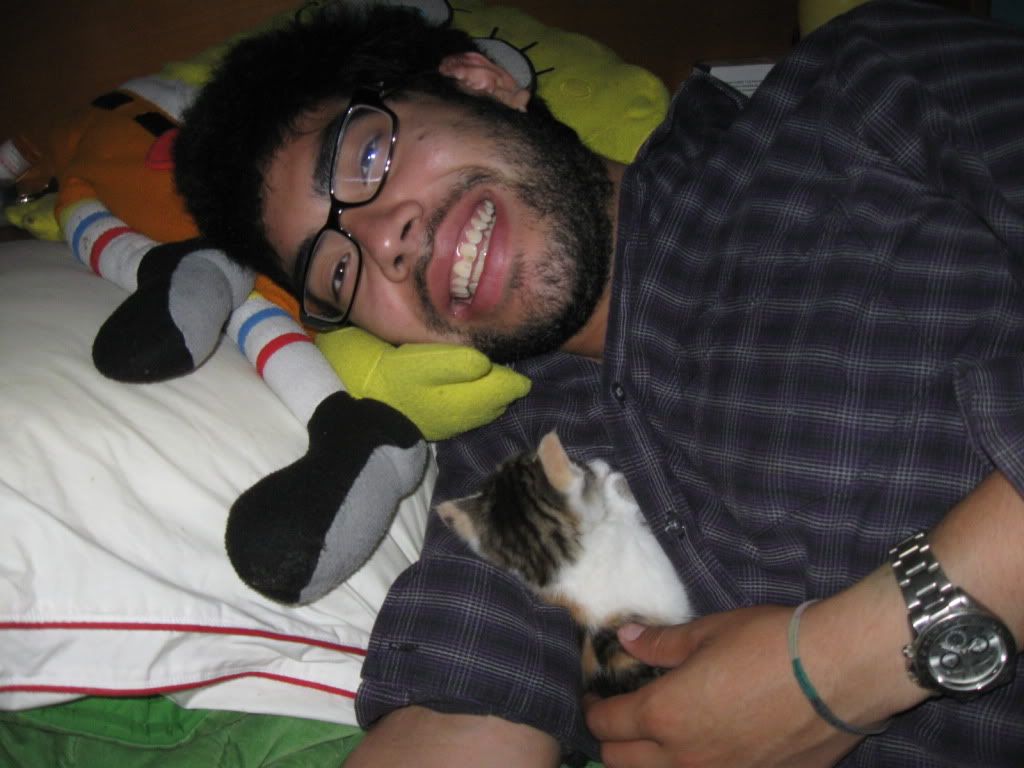 Josh, the guy giving me a place to live, and Clover.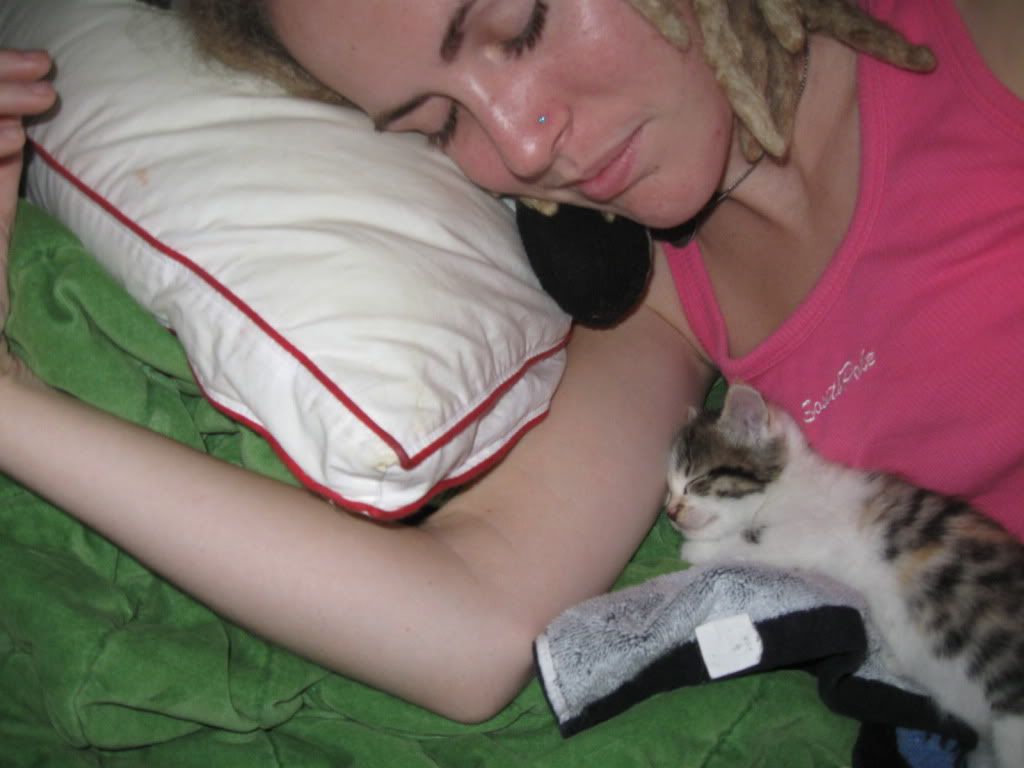 Me and Clover.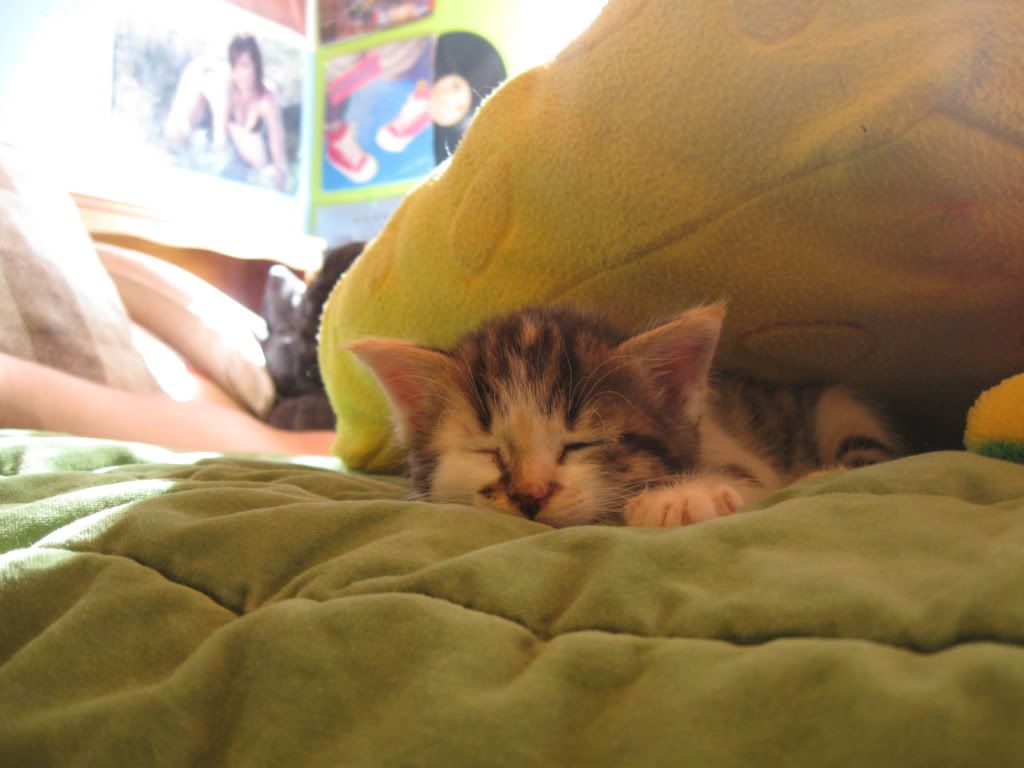 Sleepy kitten.



Playing in a bag.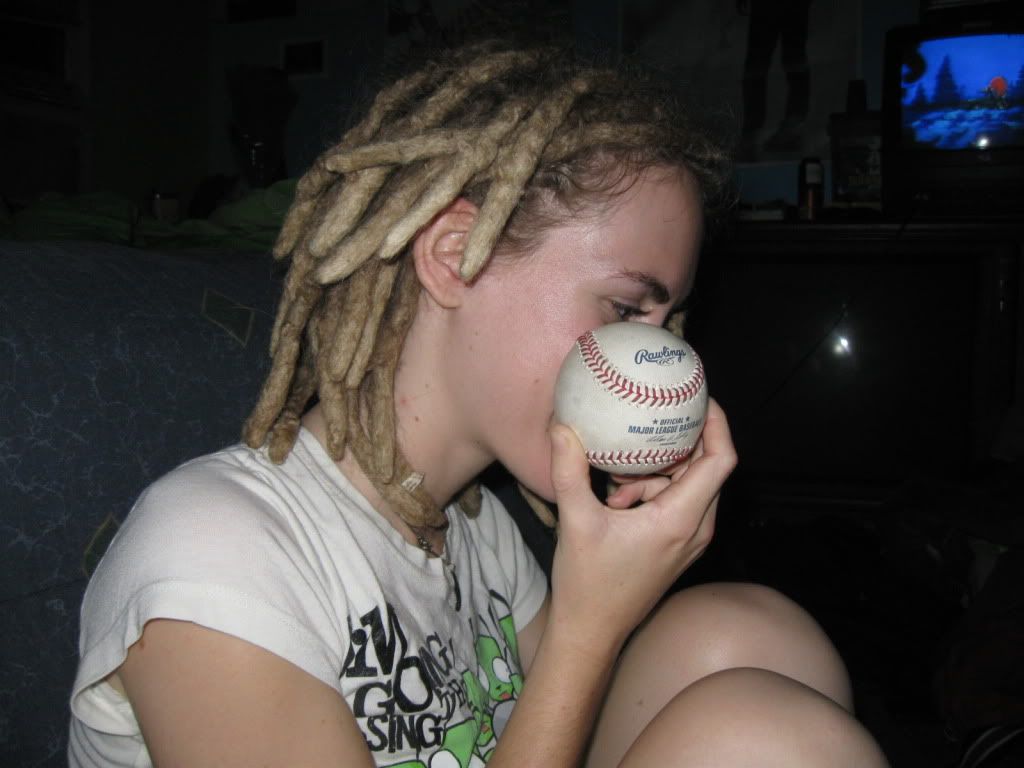 So, I went to my first baseball game the other day with Josh, It was an Angels game, and I made a joke about how if a foul ball came our way, I would catch it with my head. A foul ball indeed did come our way, bounce off a seat, and came straight for my face. I moved a couple inches over, and had it hit me smack dab right on the ear! Hurt like a bitch and made my ear bleed. Josh got the ball for me, and cleaned up my bloody ear. Best first baseball game memory, ever!

Aaaaaaand: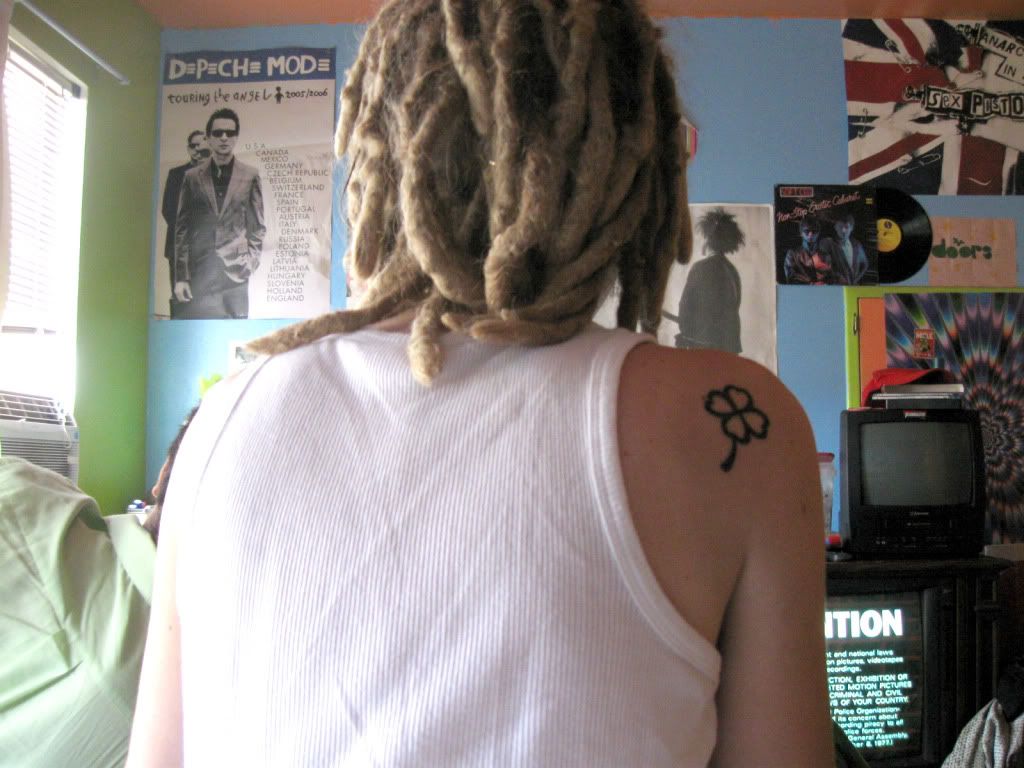 My first tat! I want to get it colored in as soon as I can afford it. And I can't wait to get my next tat!