So, I got fired last Saturday; got called 45 minutes after my shift ended and told not to come back in on Monday. The Boyfriend-Roommate got fired about five minutes later from the same job. Turns out all but five of the twenty-odd people we trained with are now jobless. Thus, I can stay up until three in the morning making posts about my dreads.

Honestly, it feels like I'm coming out of a dream; like I'm finally able to look around and say '*this* is my life, not that job.' I hate working for corporations who see you as a number instead of a person. The past three months have flown by, but not in a good way. They've flown by in a 'I've been so engrossed and enveloped in my work that I've failed to notice what's going on around me' way. It was a sales job and I hated that aspect, even more than I hated having to be on the phone all day and having to talk to people all day and be *on* all day.

At this point in my life, it was a relief to be let go, at the same time as I was having a panic attack at the realization that I have no income.

Ideally, I'd like to move out to California with my four cats by January, but realistically I have yet to find a way to make this plausible. If anyone has advice on moving across the country, places to live near Arcata, CA, or (hoping against probability here) lives near Arcata, has an open couch and loves cats...I'd love to know.

Mostly I need a change, and I need to move forward. I've been stuck in this relationship for two and a half years, and while parts of it were great, right now I'm completely disenchanted and sick of living with someone who won't (and can't) meet me half-way. Going forward I'll be sure not to date pretentious alcoholics with secondary drug problems. *sigh*

ANYWAY, now that you've all suffered through my wall of text, here are pictures!

Here's me before dreads with my baby Sidonia in my hood. You will notice that virtually all of these pictures that are not of just my head include a cat or four.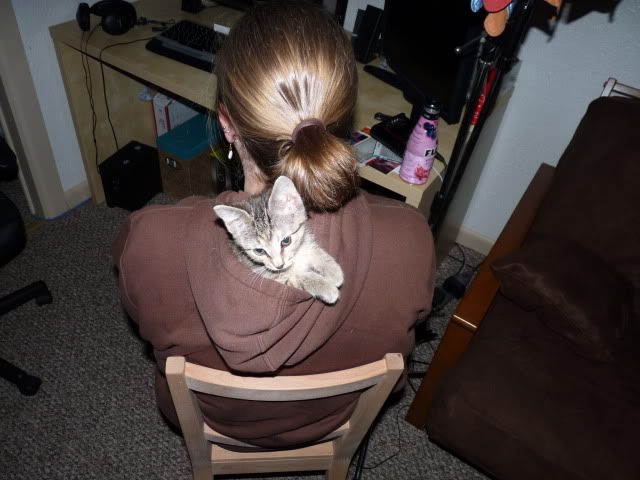 Me with Kali



And me with Luey



First dreads!



Yes, I used rubber bands, but only until I crocheted the dread.



see? no more bands.



Lost some length during the crocheting, but it was worth it.



Trying to take progress photos while kitten leaps about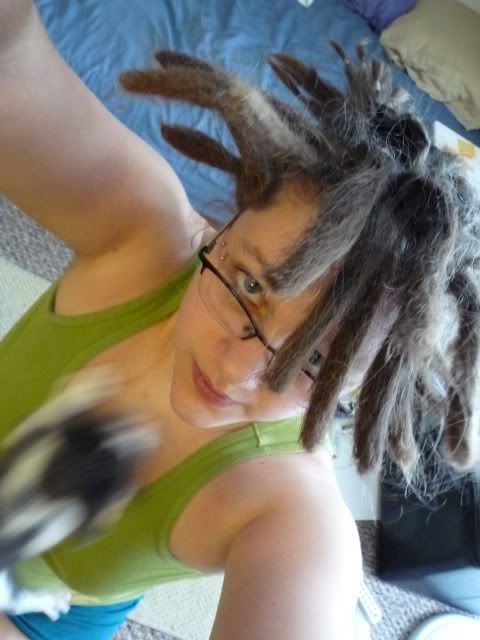 crazy kitten.



crochet crochet crochet!



first wash after crocheting made them lay down a bit more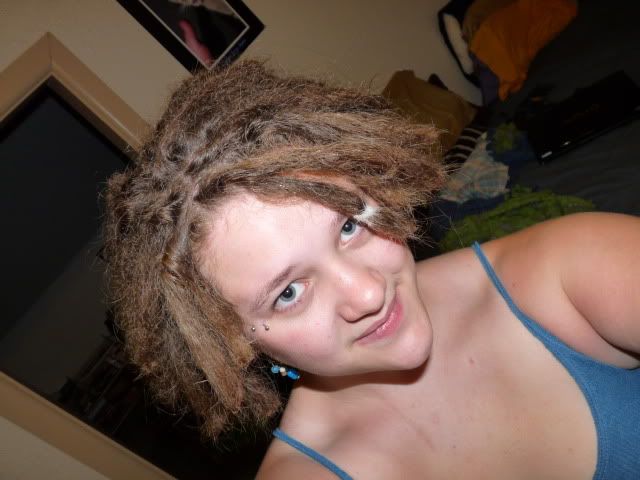 I love how the ends look when they're all rounded.



look at how long my neck looks here XD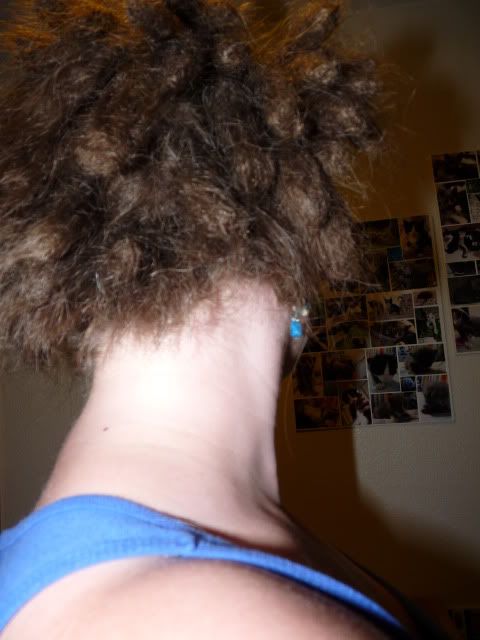 some crazy dreads



this one was like a dreadball



the roots have always been crazily well-behaved.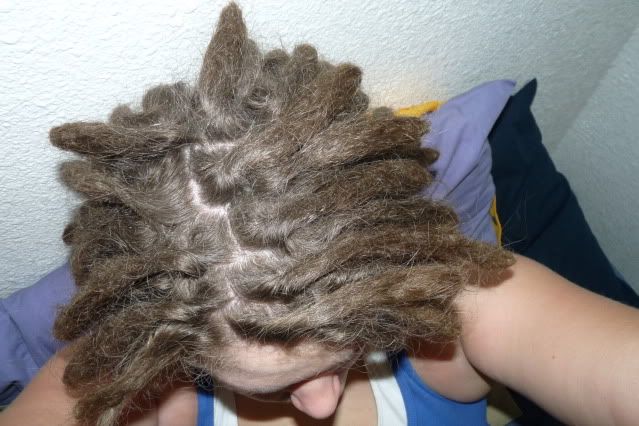 gotta love french braids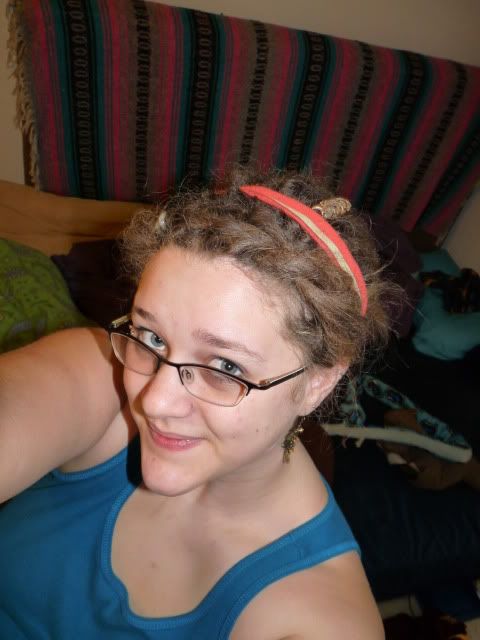 crazy dreads



more braids



my lip piercing!



the ends have all come out.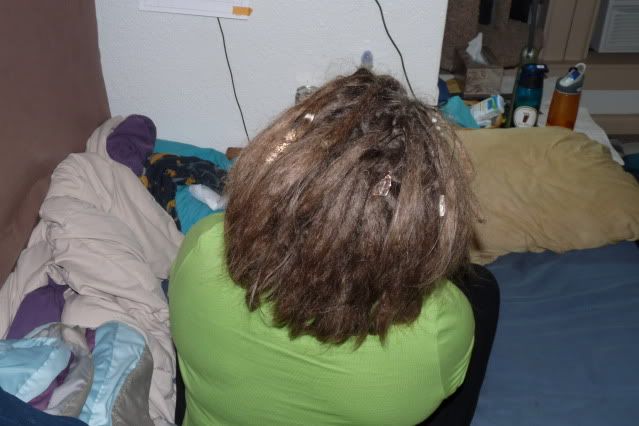 loose hairs!!!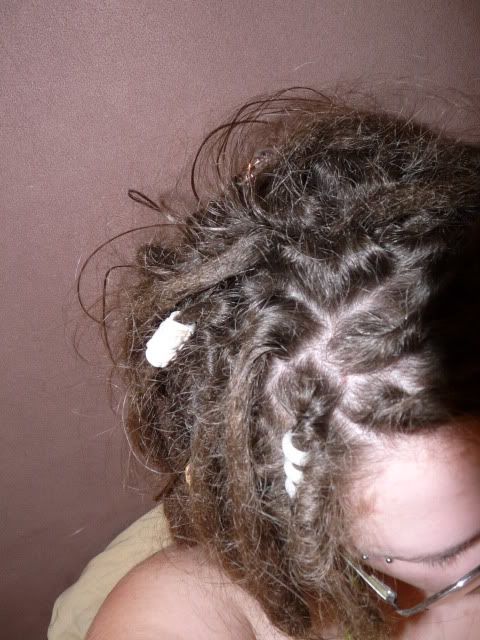 Had to wear them back for work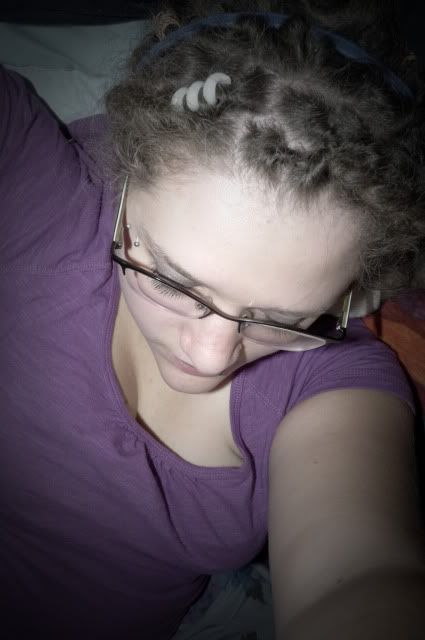 except for when i wore them in a side ponytail with a baggy sweater, leg warmers, jazz shoes, and MAKE UP for gym-clothes day at work.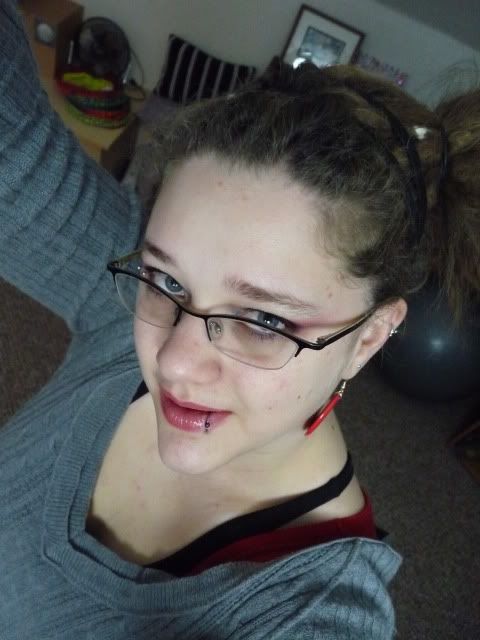 And then the next day was costume day so i dressed up as...what else...a cat! I twisted some dreads on either side of my head into little buns to make ears...kind of...



And then i went crazy with the make up



And then today I washed them and had to leave them down to dry, so I pinned a few back to keep them out of my eyes and found out I really like this look.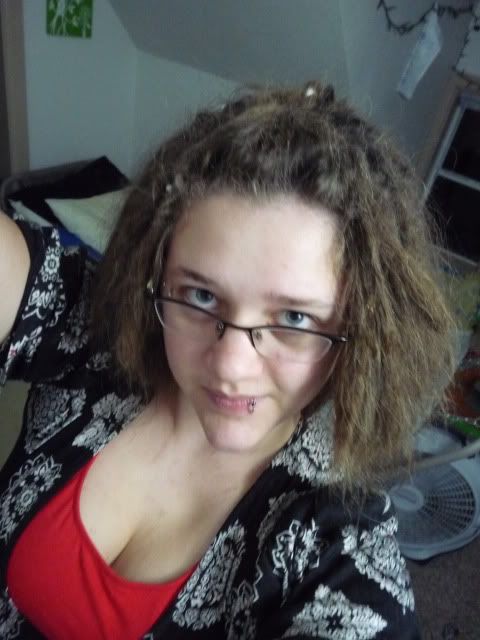 They're definitely getting longer, and I wish my roots would tighten up some.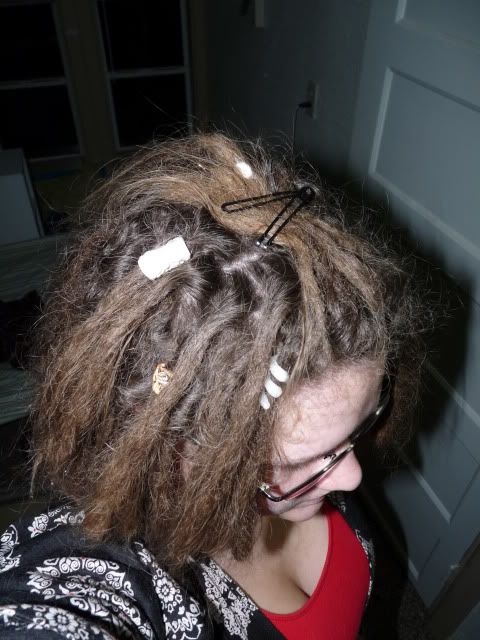 Overall, the front looks amazing, the back is a mess, and I'm loving every minute. :D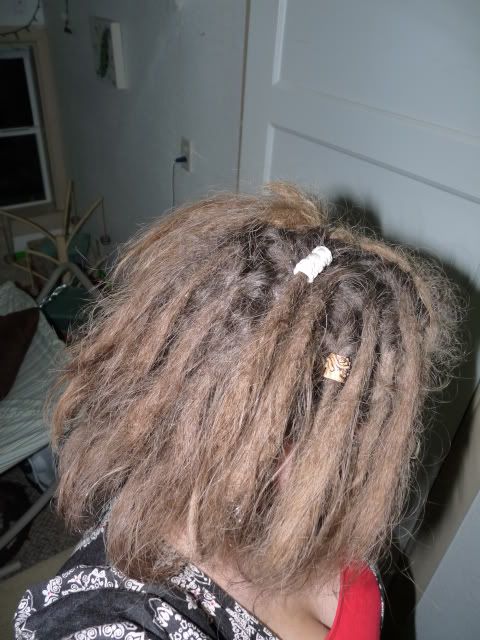 crazy tips. Thinking about crocheting them round again, but I know that a) they're young and over-maintenance is BAD, and 2) the tips would just fall out again in a few washes.




Now that you have been THOROUGHLY INUNDATED with pictures, have a side-by-side comparison.







hooray!