So, when I started my dreads back in June, I did everything myself except for the sectioning of the very back of my head. After I finished back-combing mine and was almost finished crocheting them, I started my sister's dreads. I used the same method on her as I did on myself; back-comb then crochet to tighten and round. Since I know she'll never make her own post, I'm going to make a little timeline of her dreads, since I'm proud that I did them and I like my sister lots.

Before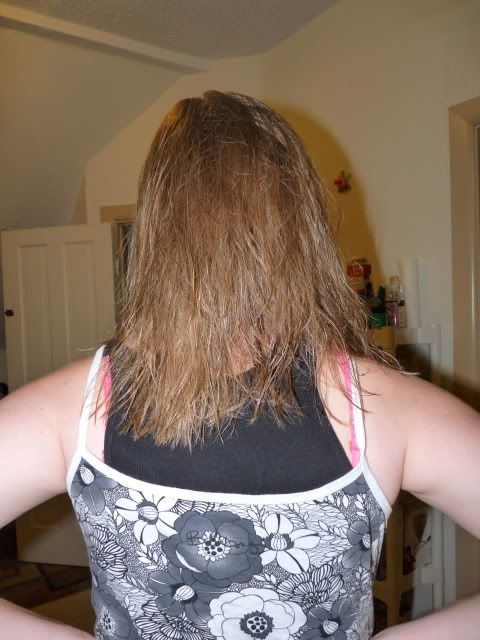 Sectioning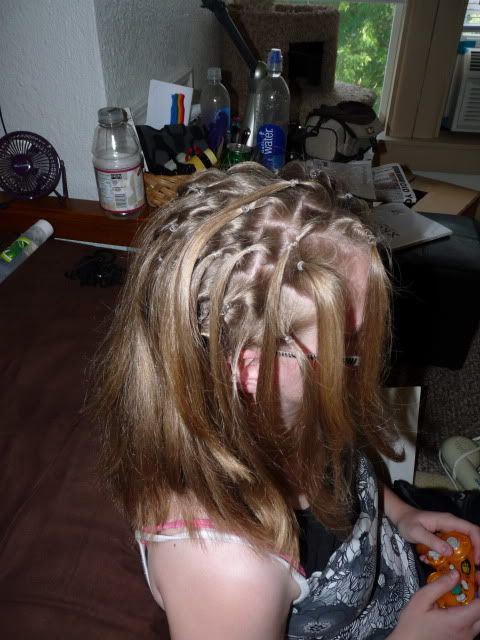 Ridiculous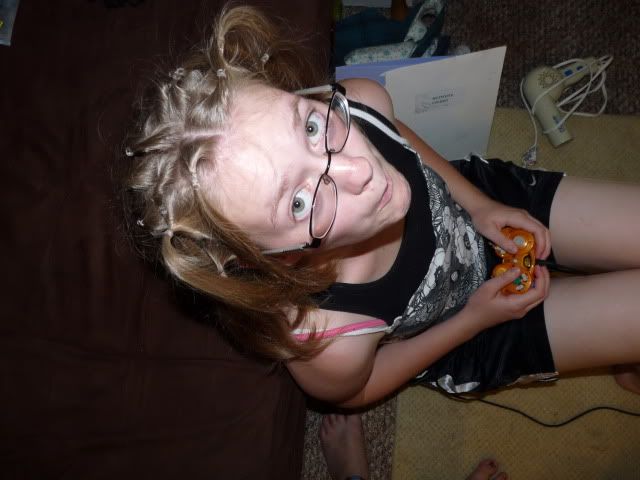 During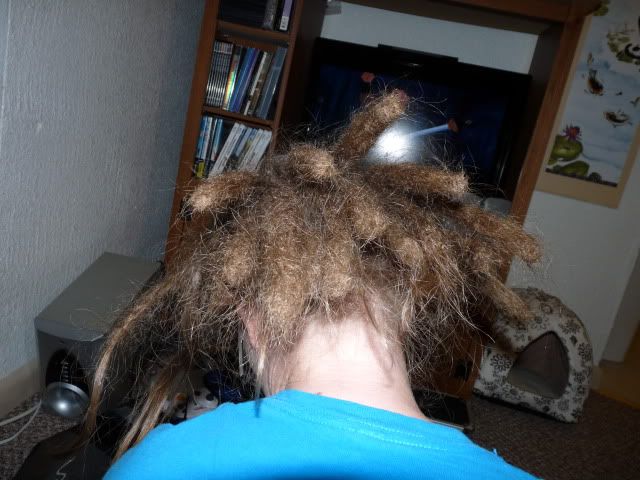 Her hair was about twice as long as mine when hers were started.



No bands, no product but for a bit of aloe to speed things along



After a Mary Kay meeting (I am a consultant and I dragged her along because she never wears make up...)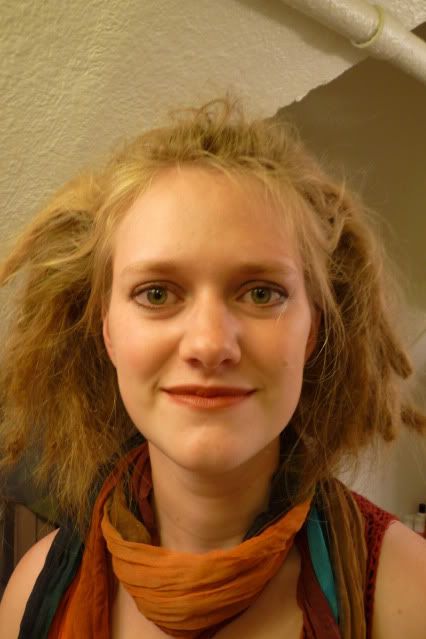 She's so pretty



Even though she tries hard to ruin every photo of her that i take :P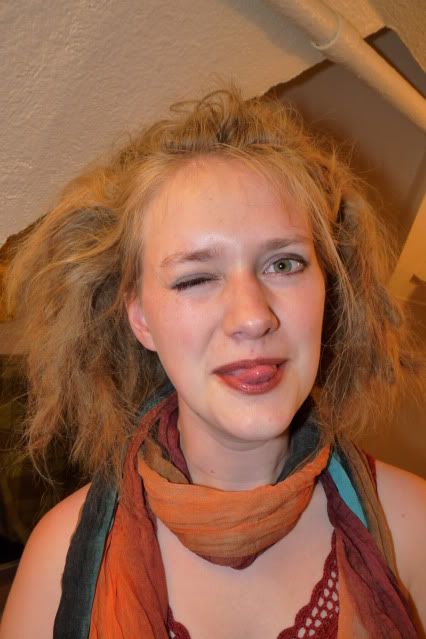 After a few weeks we noticed that some of her dreads were very very skinny while others were more substantial.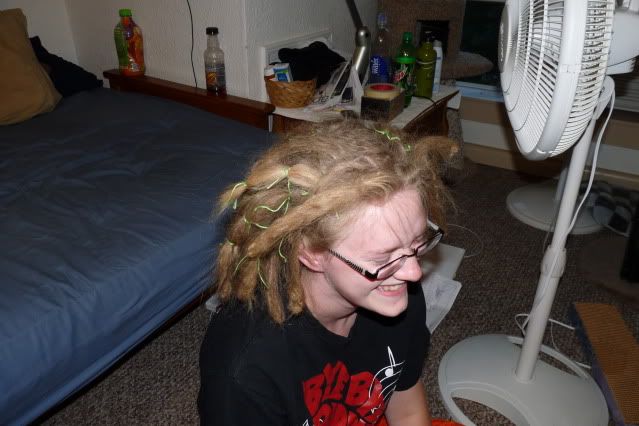 Because I am not Lish, I don't have the magical powers to combine dreads, so I just kind of tied them together with that green embroidery floss and then moved the ties every day so they wouldn't create weak spots.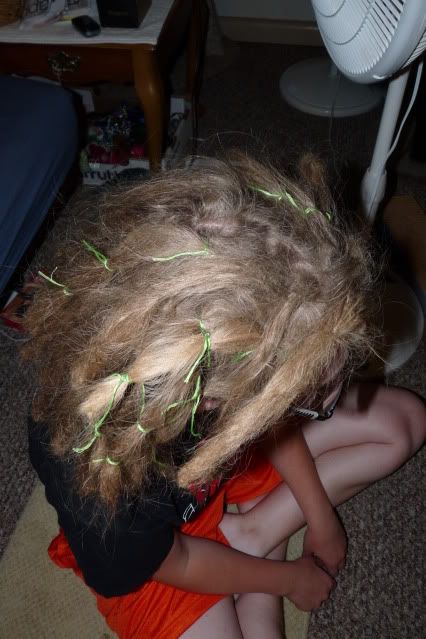 It worked out pretty well. I just took the threads off as soon as the two dreads started to eat each other, and moved the other ones around.



Here's her attempt at a flippy picture



And the resultant mess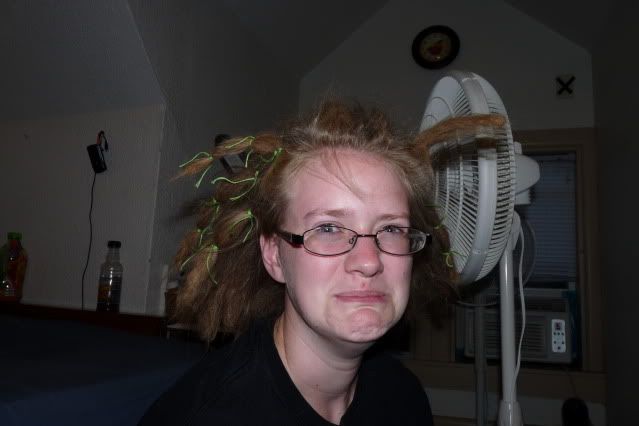 I was surprised by how well her ends stayed rounded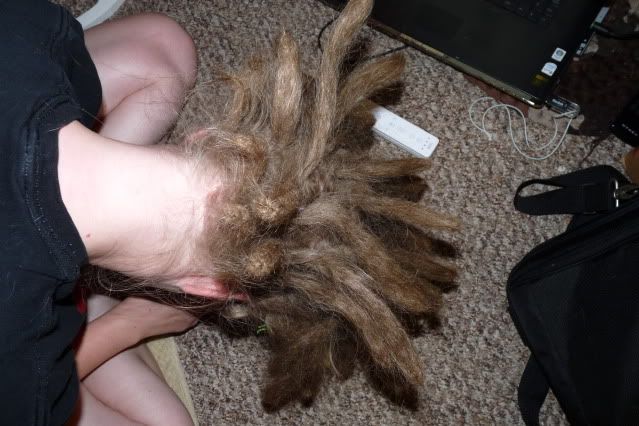 so much hair!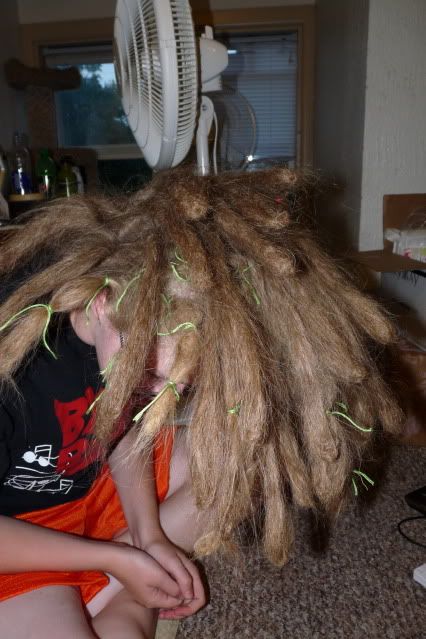 also, sandcastle.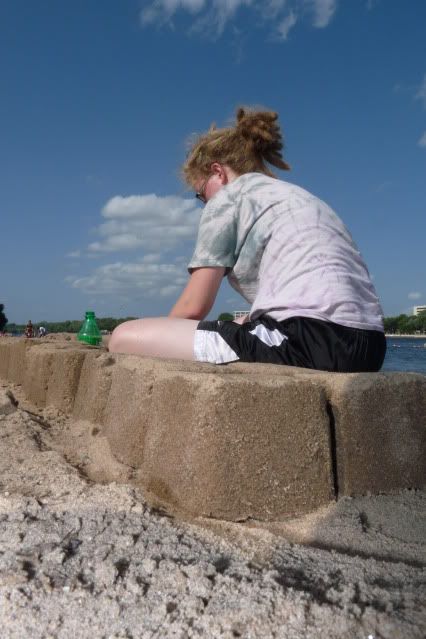 and ducks!!



a couple weeks later, when the ends finally started to get fuzzy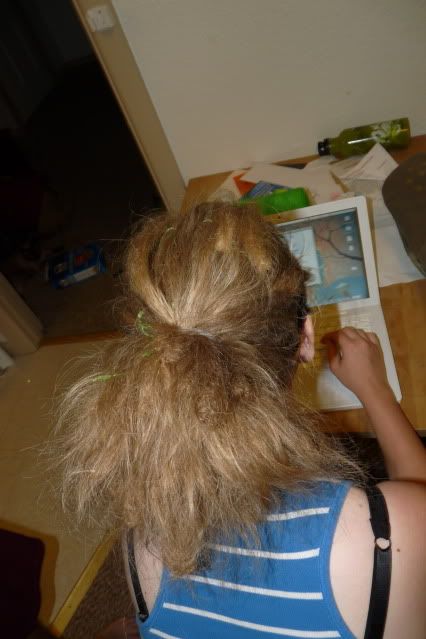 She is two and a half hours away by car right now going to school, so I haven't seen her dreads in person since the end of august and the few photos i have of them from late august to the present are on my phone, so i am luring her down here with promises of babykittens to play with so that i can see how her head is faring and take a bunch more pictures. :D