Havent posted in a while my locks are 1yr and 7 mo I'm thinkin. Life is goin pretty good. I just moved into a house with my girlfriend and her 4 yr old son frankie. I am super happy and super in love :DD Just tryin to go back to school hopefully winter quarter. I'm thinking about dyin my dreads again. I've been thinkin about doin the manic panic vampire red...its me fav. But not too sure yet maybe i'll do somethin different..What do u guys think?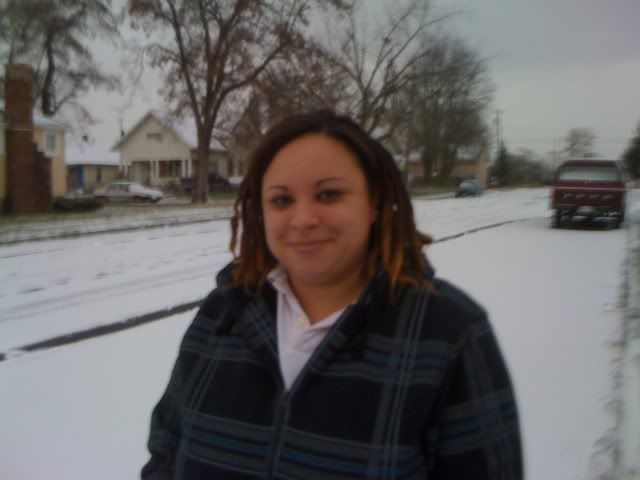 It SNOWED !! I look like poop I am very hungover today lol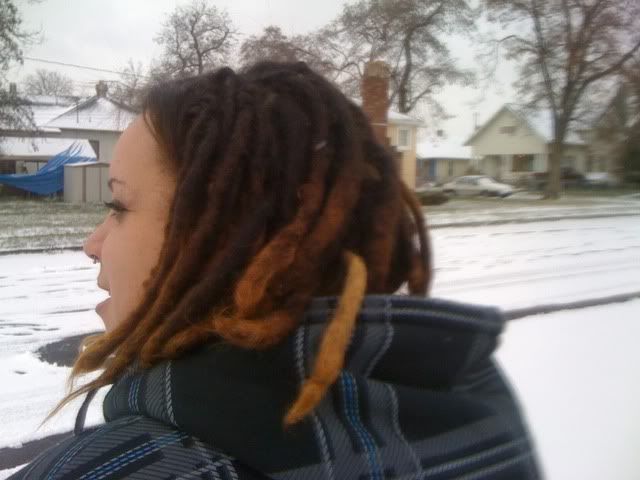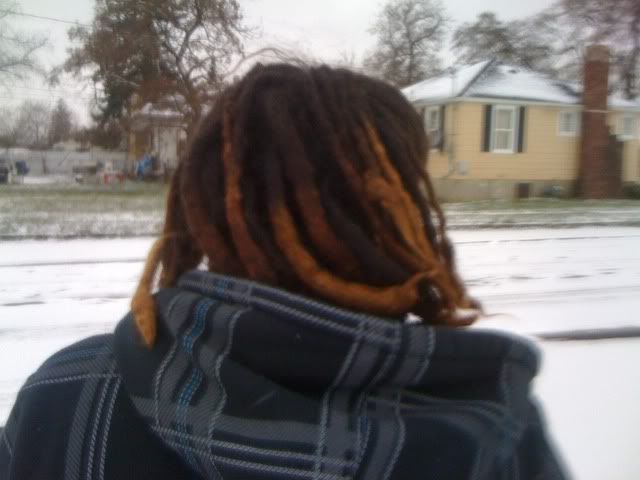 made my girl take pic of the back of my head :p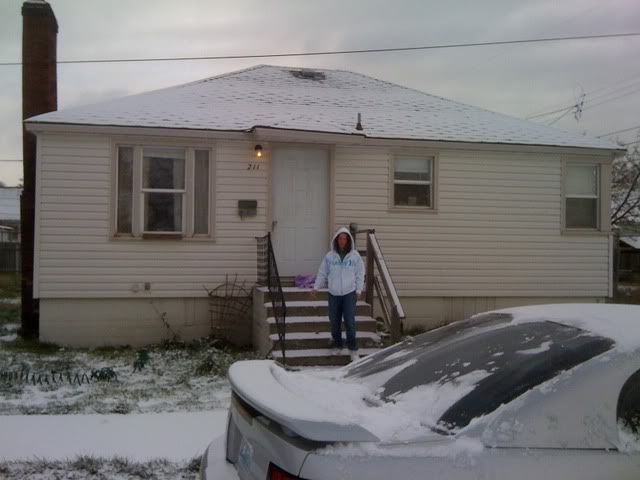 This is our new house I lurve it a lot!!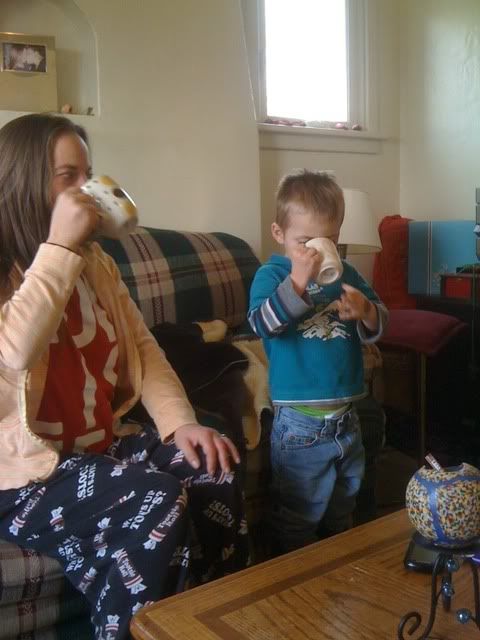 This is jennifer and frankie racing to finish their drinks :D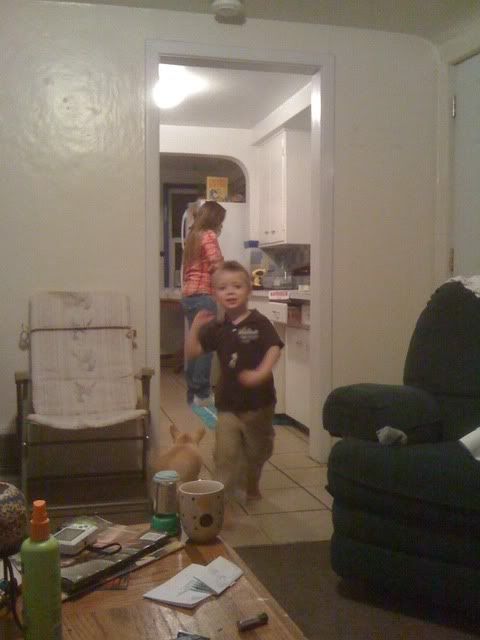 I love my lil family :DD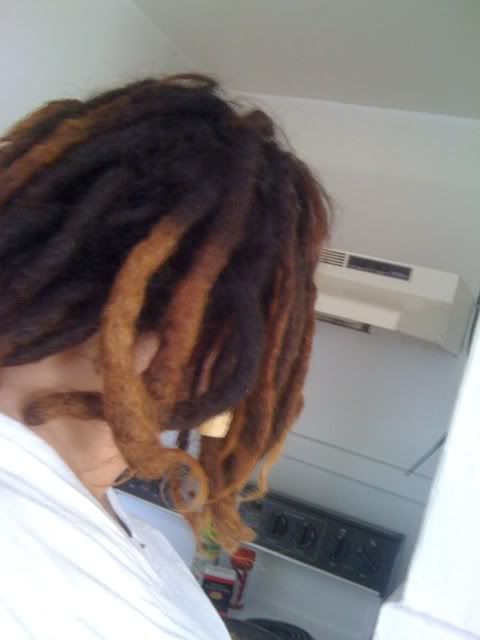 I am really diggin my fatties!!


Some of my beads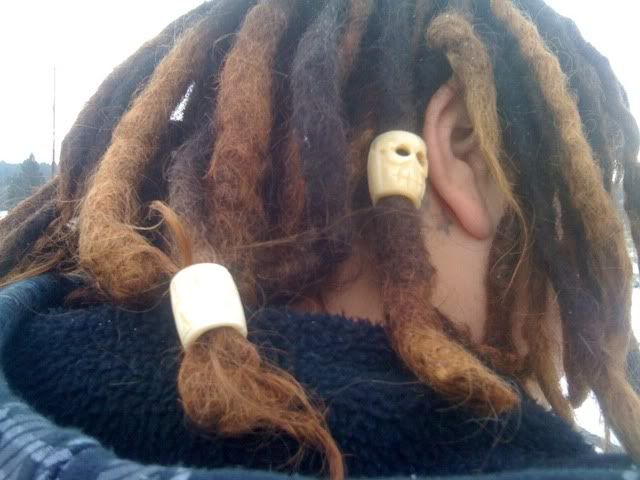 I LOVE my skull bead...her name is scully ( the x files of course lol )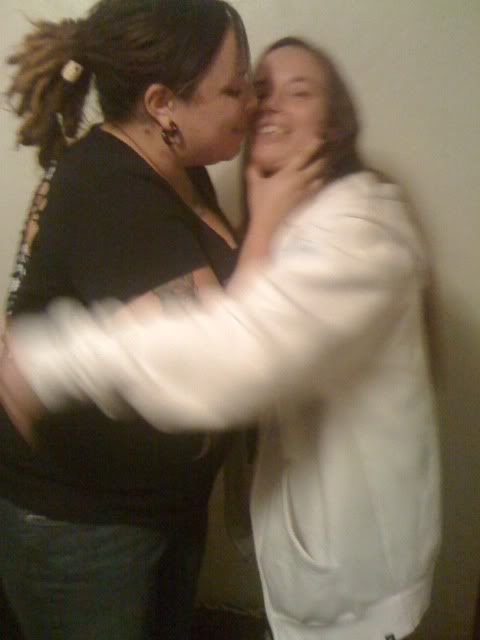 Attacking my girl.
Well thats it. Hope everyone has a good sunday.peace and luv.