my dreads hit 2 years on October 24, but i've been really lazy the last month or so.

so here are some pictures :]



these first few were taken about 2 weeks prior to their birthday

the underside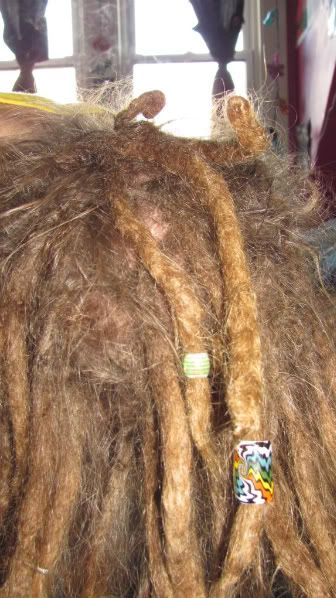 being silly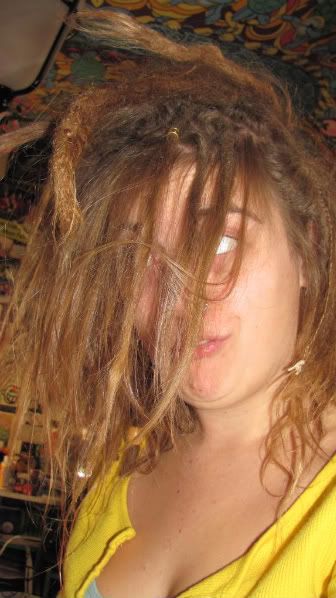 one of my favorite dreads. the little part was just loose hair for a long time and then all of a sudden it was a dread and connected to this one. i love the way it feels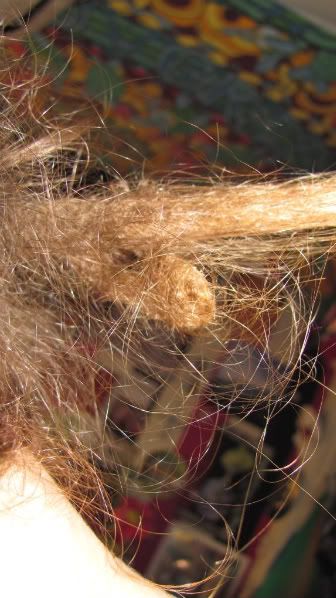 another favorite. my ONLY three pronged dread. they started to grow together in about May or June. there's about 2 inches of growth there.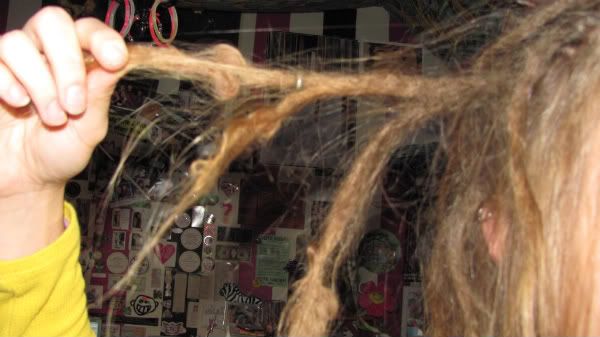 i had a skeleton attached to this dread. his head fell off recently. i was sad. now he is but an arm.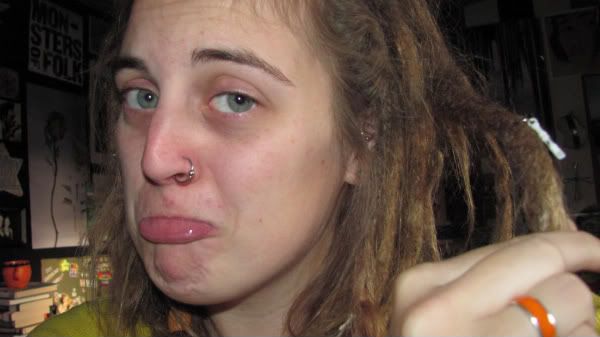 i posted an entry about it when i put him in, can't find it. here's the picture anyway.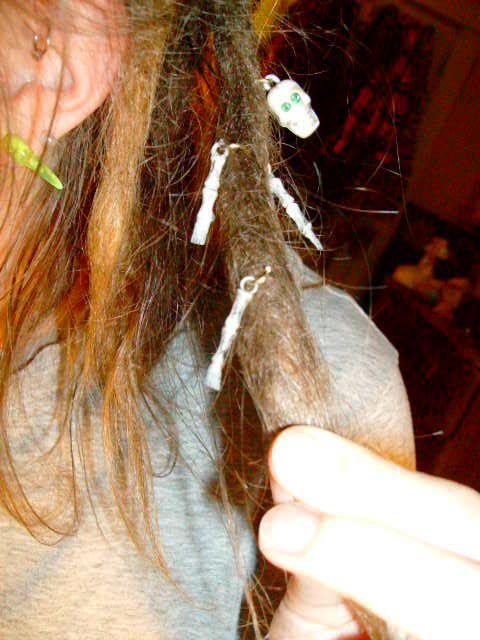 i also just turned 22 on November 24.
i took some pics that day.
fresh out the showah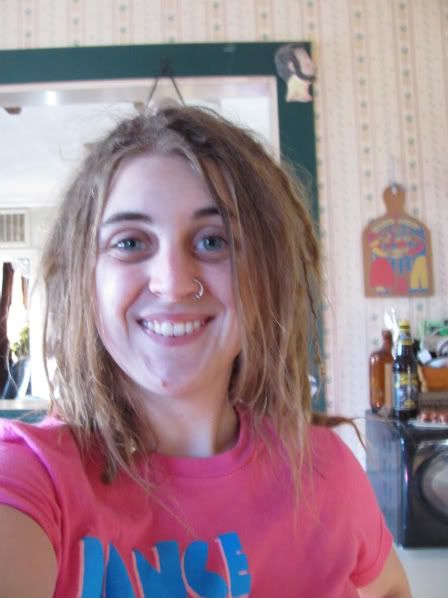 right side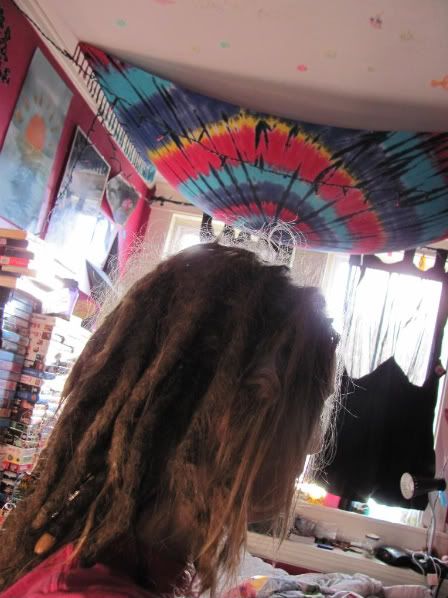 left side




the back. my mom thought it odd that i asked her to take a picture of the back of my head lol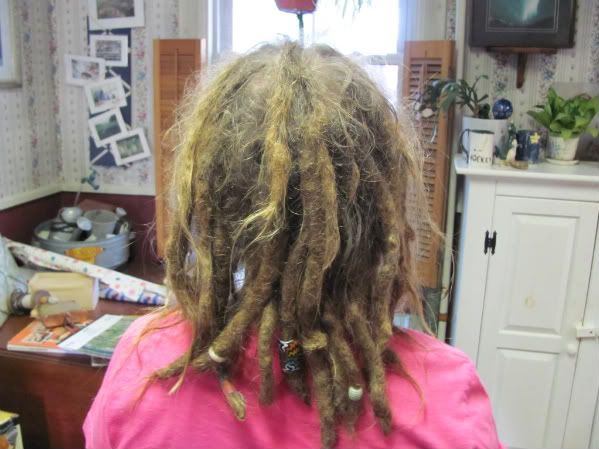 my roots in the front. these dreads are like 6 or 7 months younger than the rest. and are DRAGGING at dreading. i think it's cause they're so much thinner. oh well.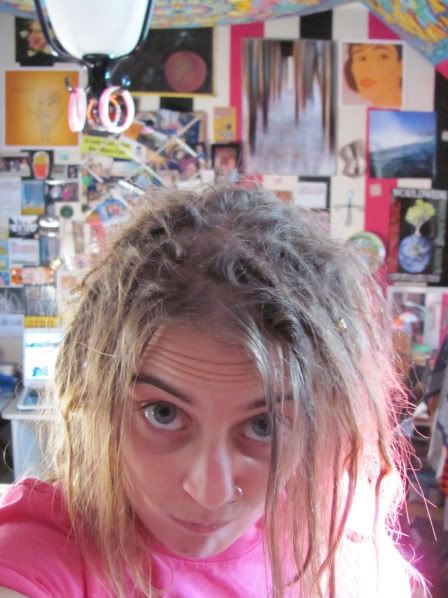 BUT they're finally doing something other than having 6 inches of brushable hair at the end.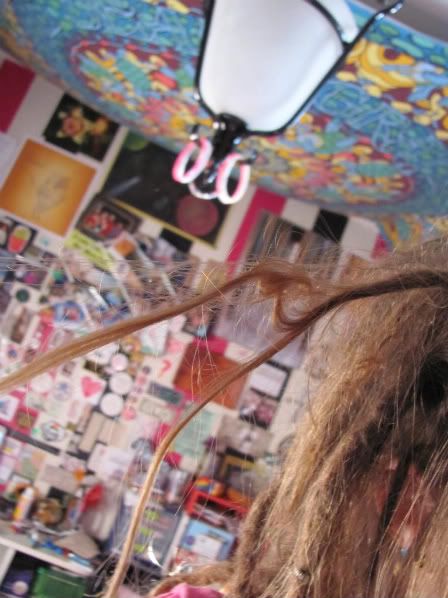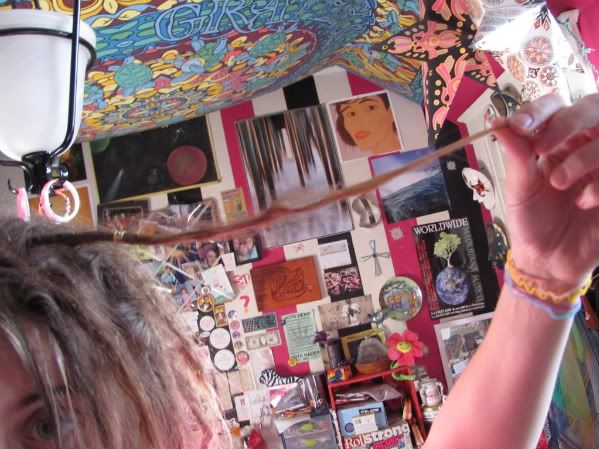 AND to add some adorable to this post, my mom just got a puppy, who is sleeping my lap at the moment. she snores a lot and has the stinkiest farts ever. EVER!

we named her Gretzky, Greta for short :]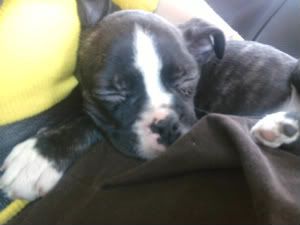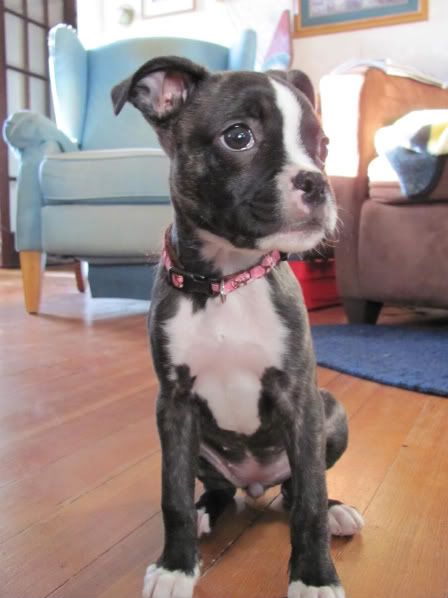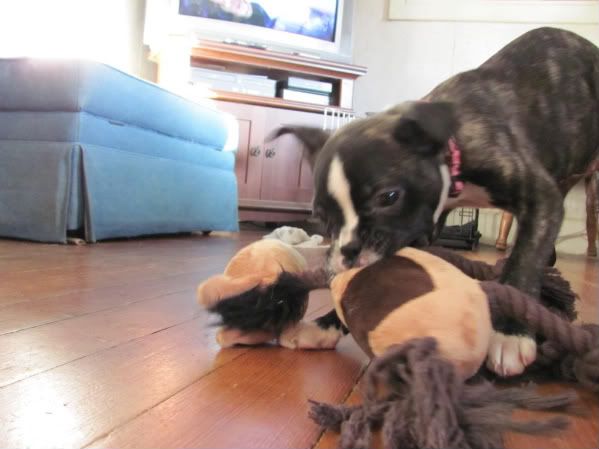 i hope everyone is having a wonderful day! :]