I tried curling my dreads a couple of days ago. I used the "strips of T-Shirt" method of wrapping them up and tying them before bed. Seriously curly! I wasn't expecting them to get so short, so this will definitely be something I do in the future when they are longer. Now for some pictures and stuff.

ETA: OH YEAH!!! I will be in Greece for three months starting in February (to late April) and then England/Ireland for about a month after that, are there any dreaded lovelies that would want to meet up in either of those places? Maybe help me with some maintenance and I'll make you some good ole' American food? Or even just meet because meeting people in other places is amazing.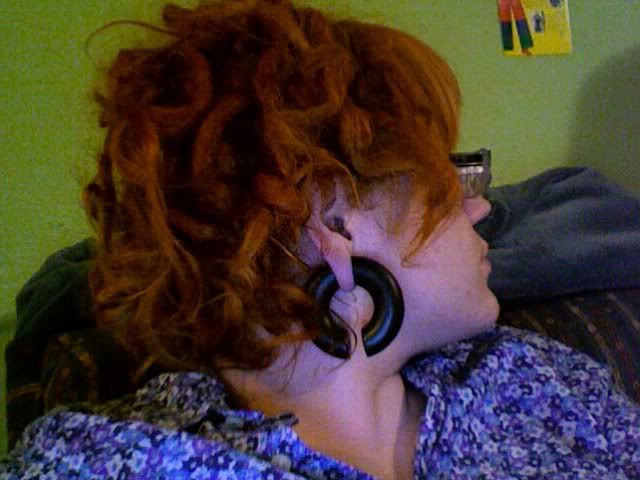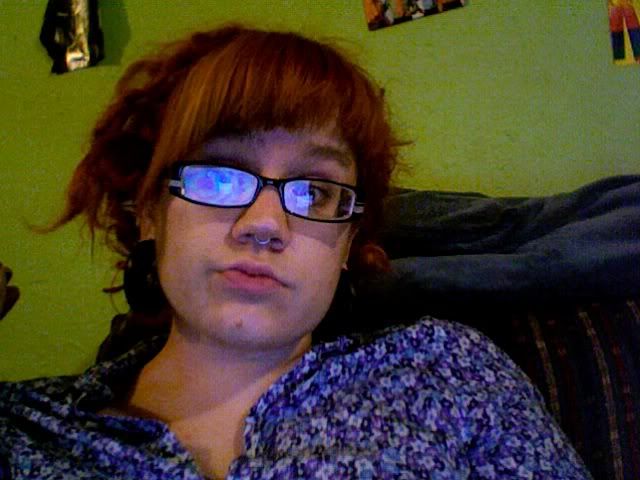 I've not posted about this set of dreadlocks yet, December 5th marked four months, and I'm so so so happy. Response from people has been remarkable, I've not had any negative experiences with this set and other people so far which is pretty amazing for the place that I live (KANSAS).

I'm a nanny during the week and a cake decorator by weekend. One of the kids I watch recently told me that my hair is "Rasta". I CRACKED UP when he told me this, considering he's an 8 year old Jewish kid who goes to Hebrew school and I'm probably the most abnormal looking person he knows well. I asked him where he heard this and he told me that's what his mother explained my hair as, which totally works for me. I've tried explaining that I don't comb my hair or brush it and that just doesn't seem to click. I just found out tonight that they are moving away and I'm really sad they're leaving.

Here are some general progress pictures!
Right



Left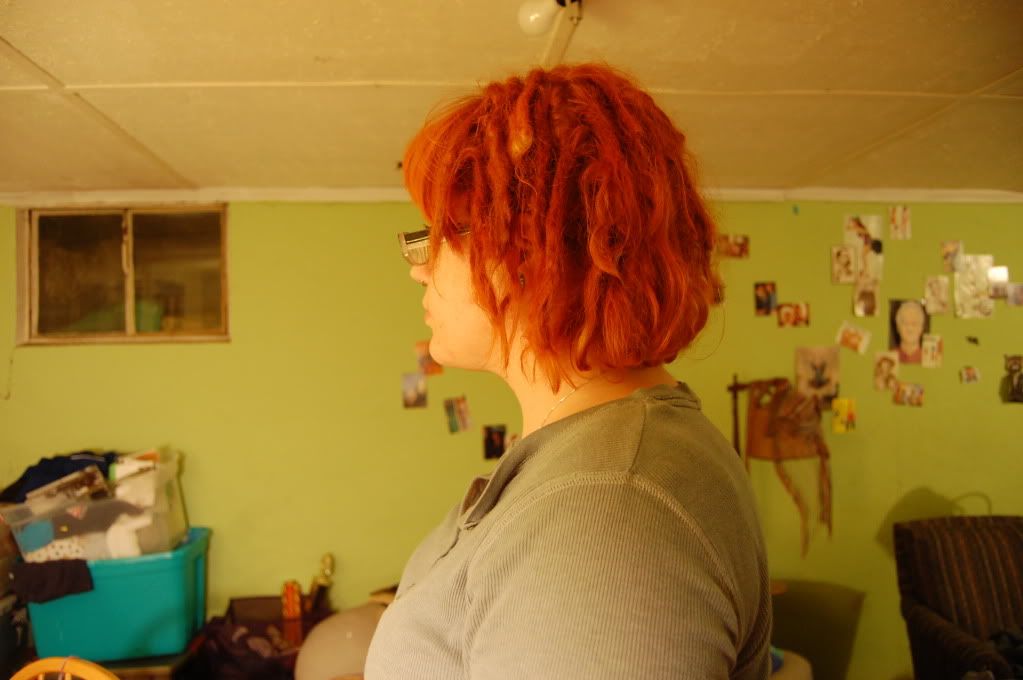 back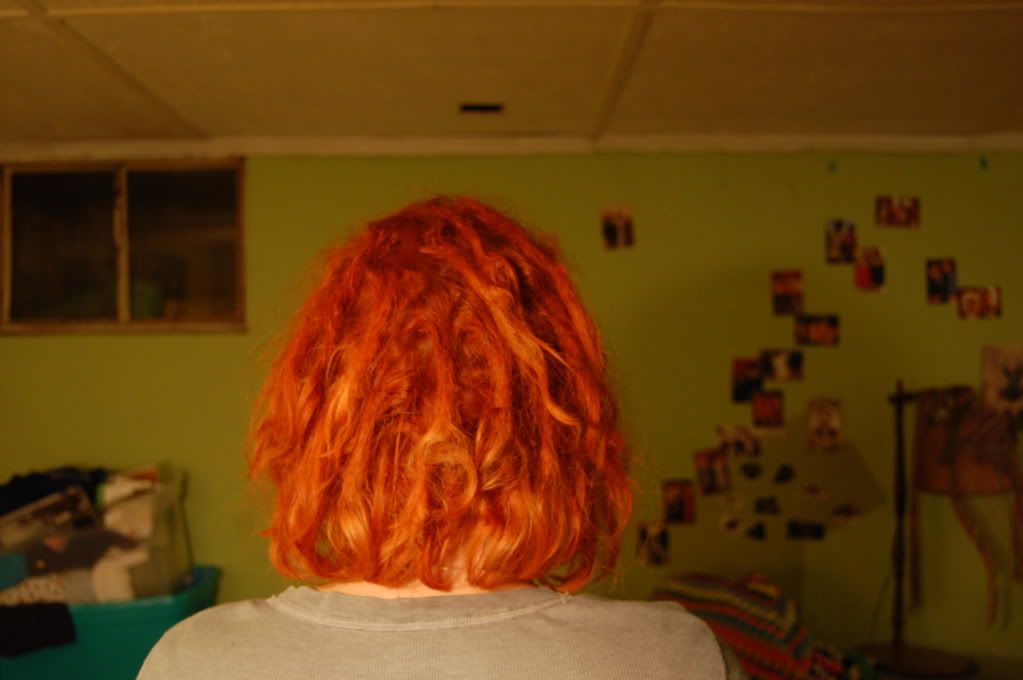 Deets!
left up close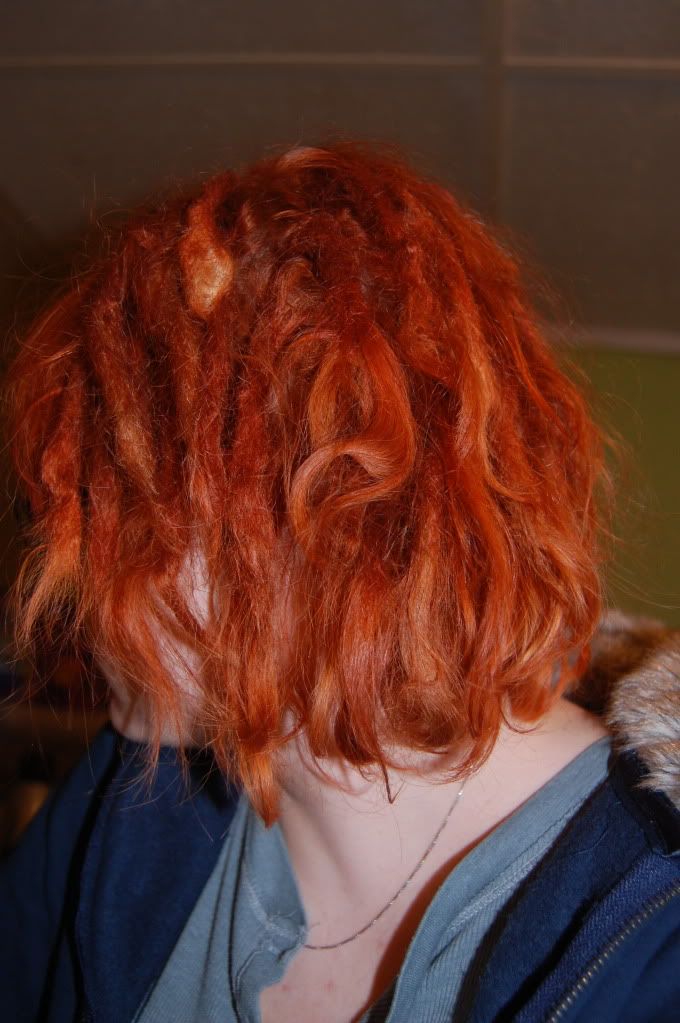 right up close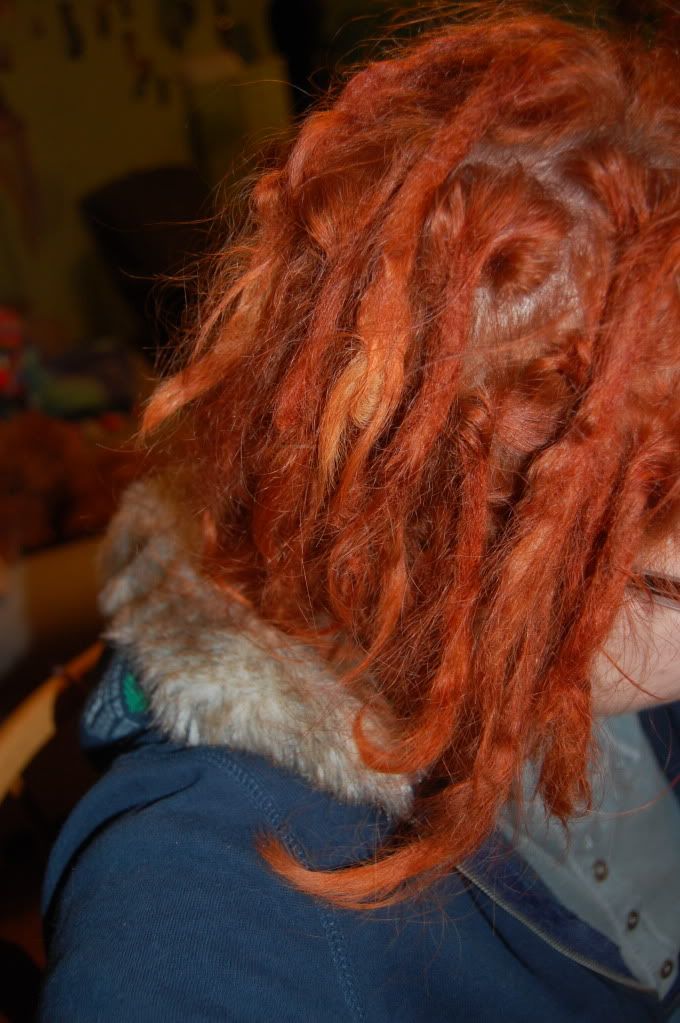 I love my bangs, but they take a lot of upkeep, trimming all the time.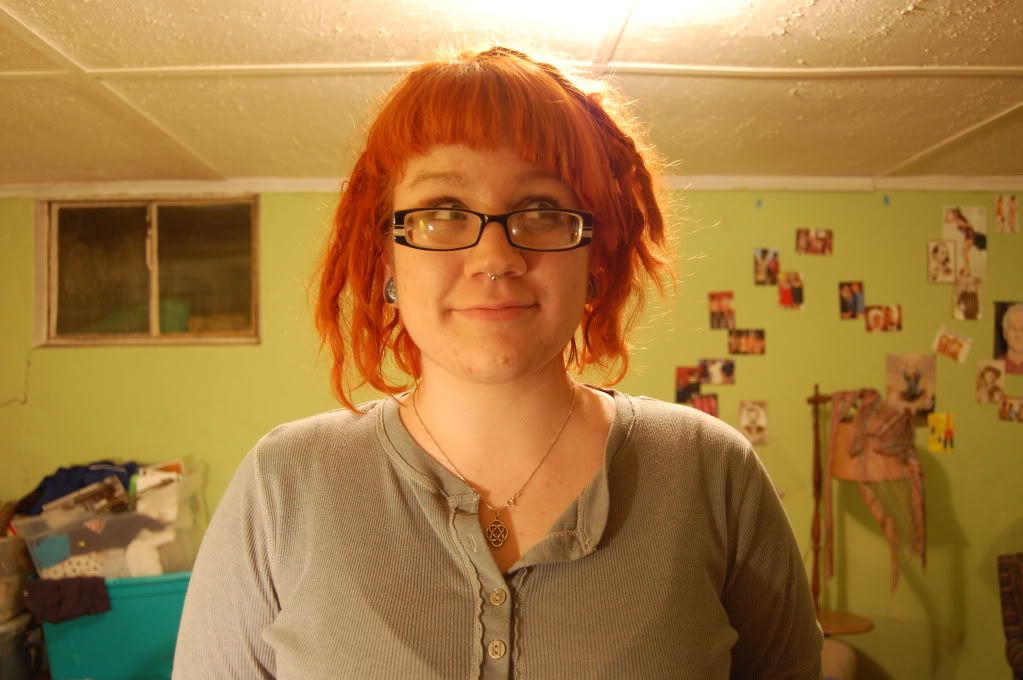 dread shadow!




taken by a friend in class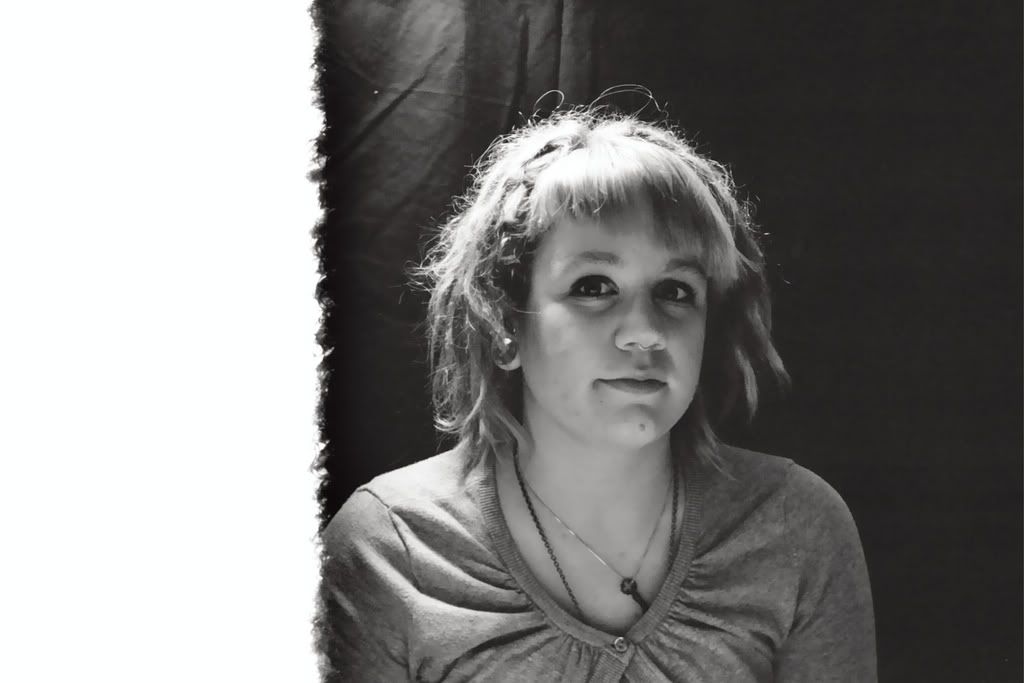 first month!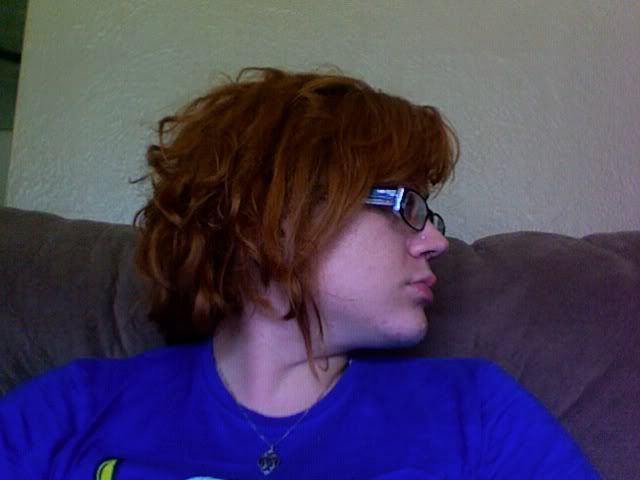 second month!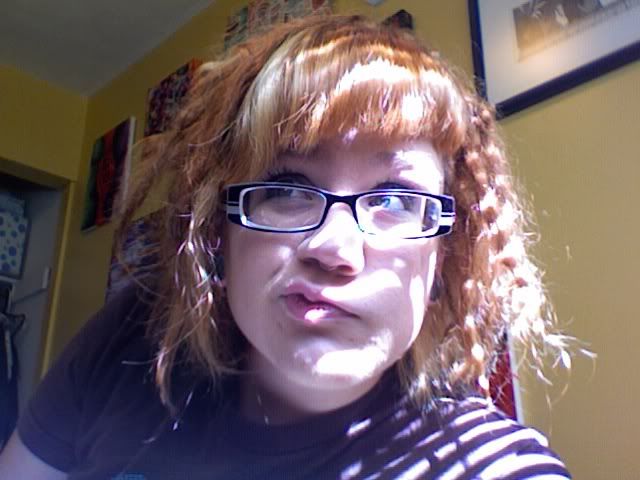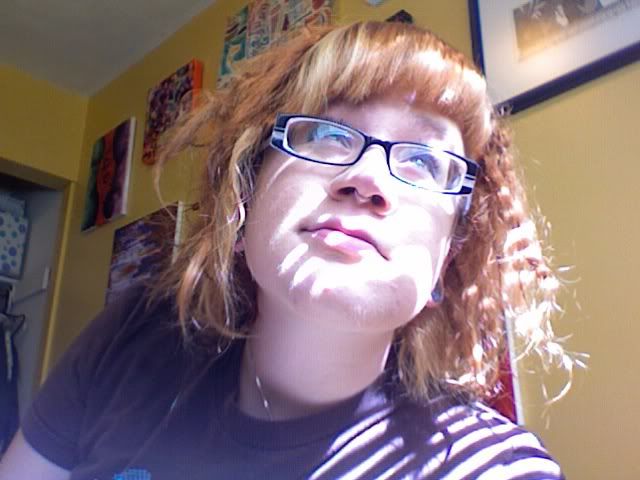 Hookah!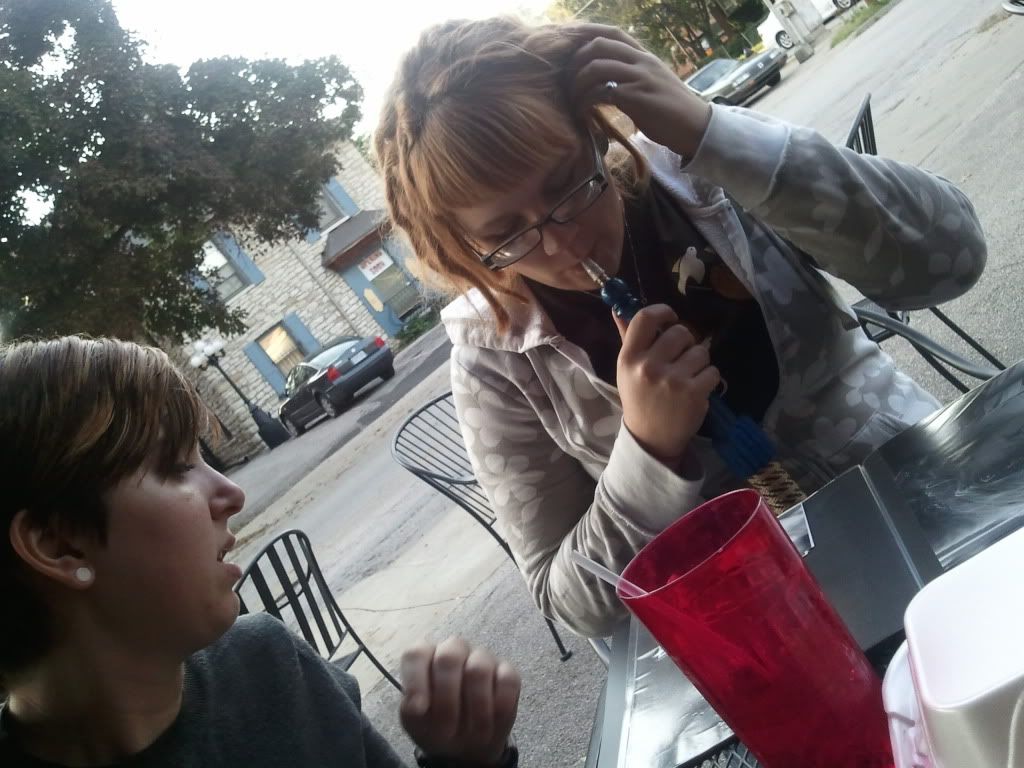 Favorite Color and hair style (pigtails) 3.5 months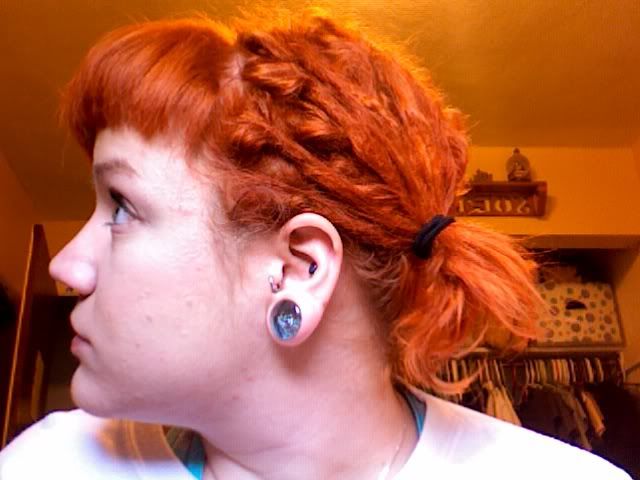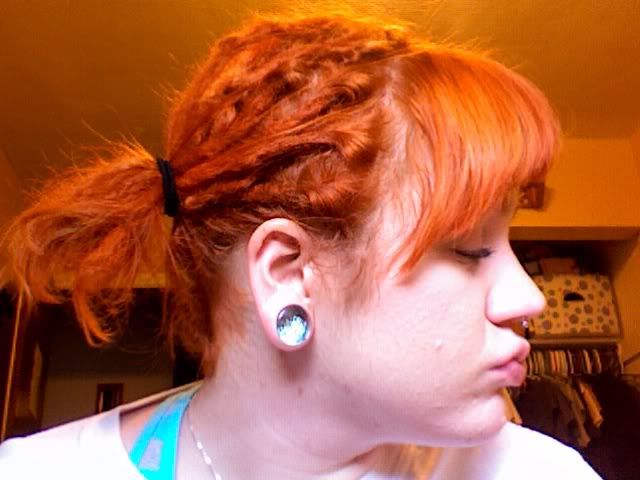 Library sillies



and finally, to end my torture of photo overload KITTY!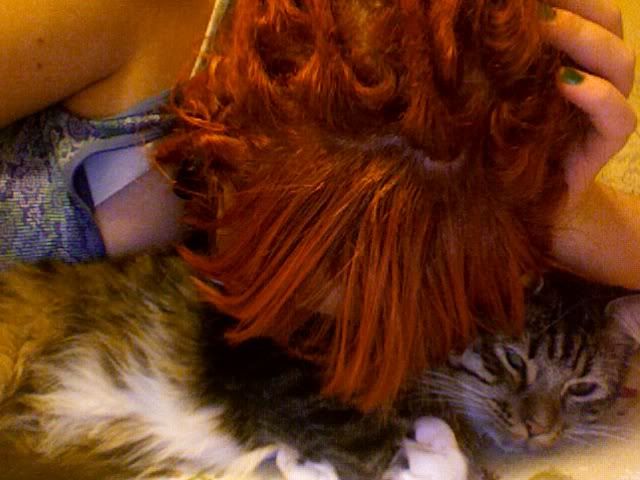 His name is Gimli and I love him even though he pees on things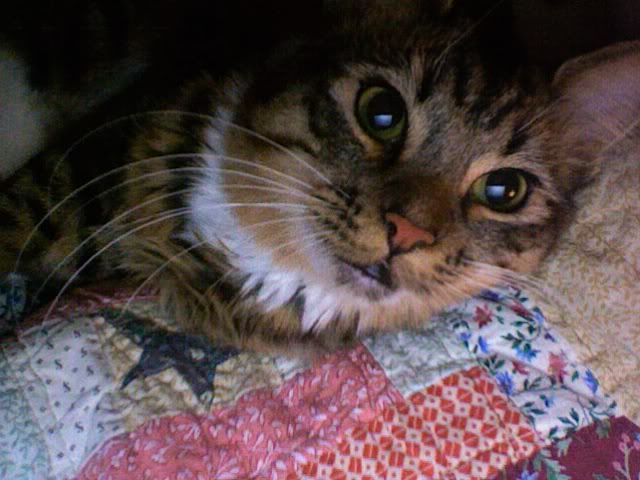 If you made it all the way through, THANK YOU! I appreciate your time! I love you beautiful dreaded people and even though I lurk more than I post I do take the time to look at each and every one of your posts and admire your beautiful heads.



Much love, peaceful days!