My names Danni, and I've had my locks for 8 1/2 years now, I call them my
little 3rd graders :)

In the recent years I noticed my hair had gotten much lighter and though
it
works for some people that ashy brownish color just doesn't work for me,
so
I got my best friend and another close girlfriend to dye my hair back to
its
natural color for me.



Here we have the before shots...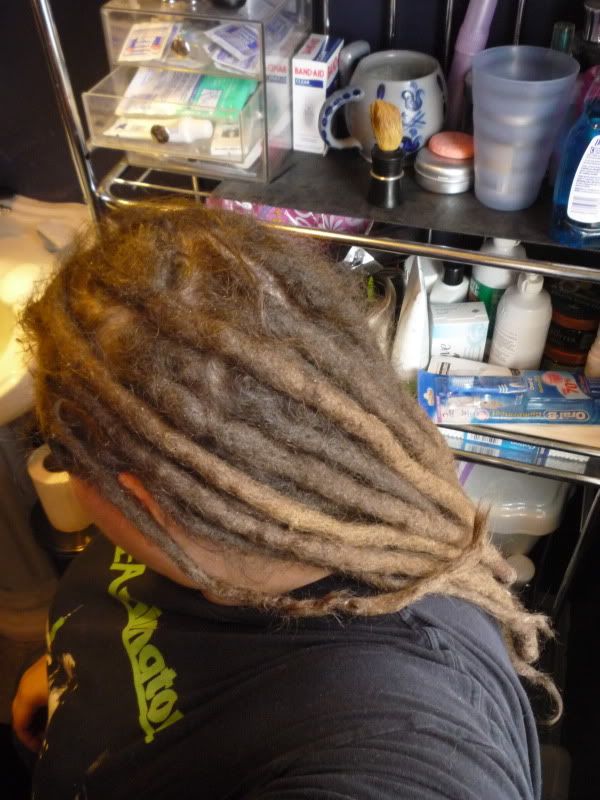 And the process...




This is Maggie, my BFF. I love her expression in this picture kinda like
"No
turning back now kiddo."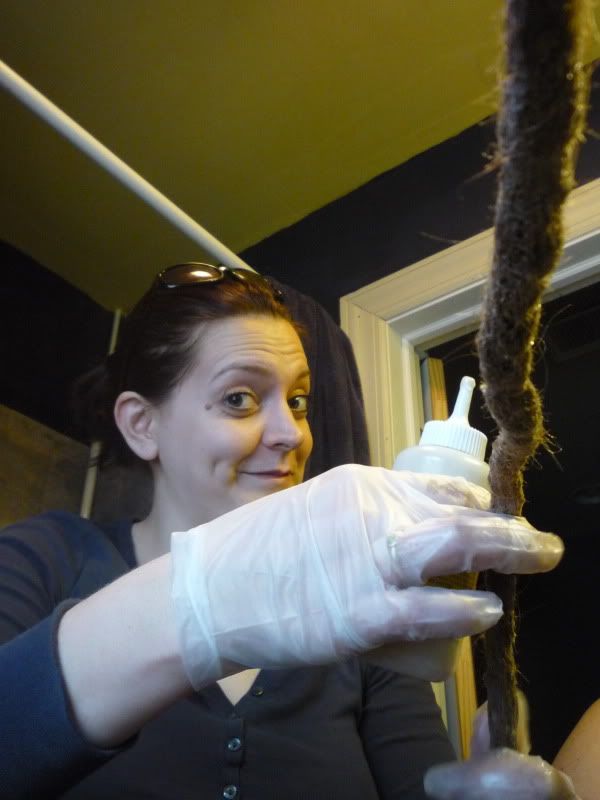 Two down, 21 to go!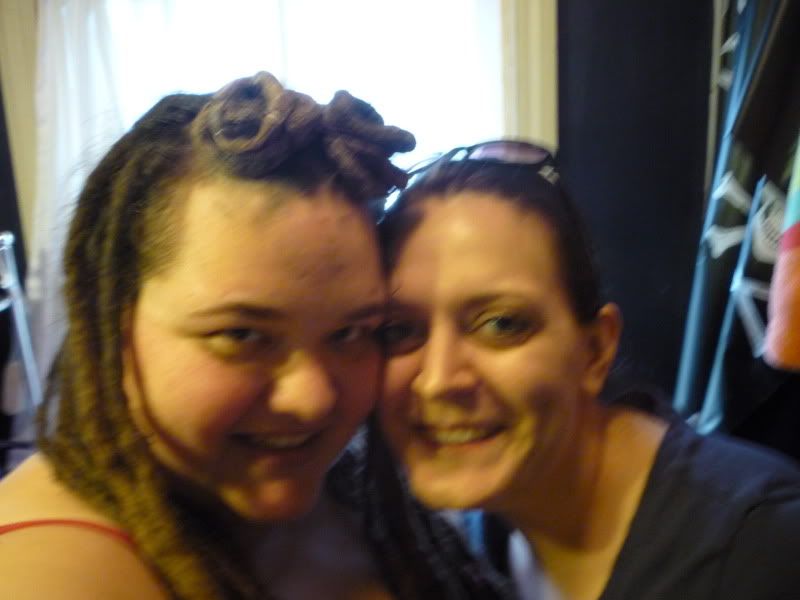 The other lady is my friend Synn, she is extra awesome!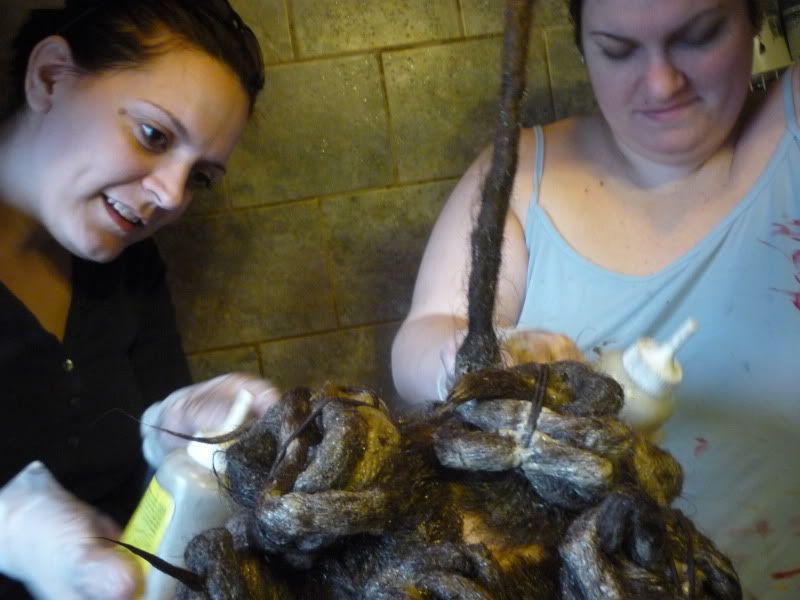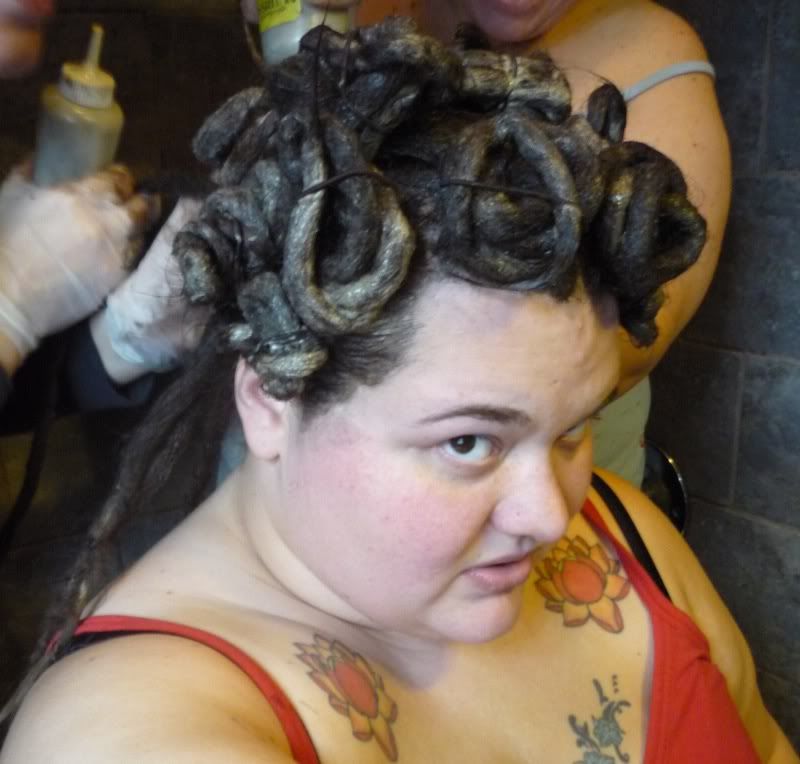 PHOTOSNIPER!




Last two!




All done!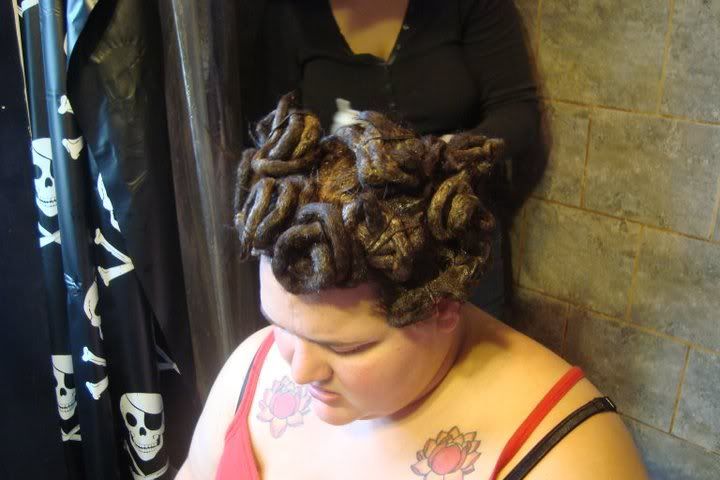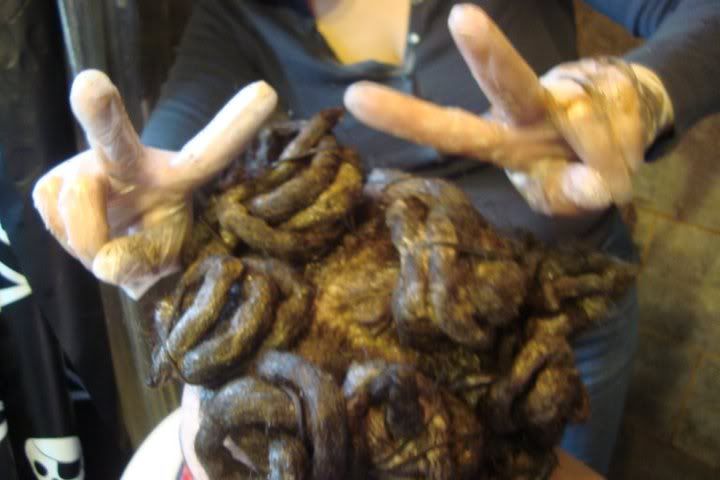 I felt like i big squishy spore..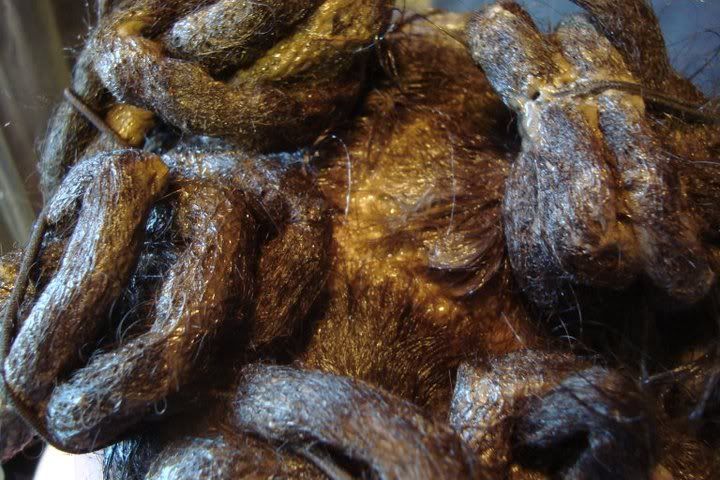 Now we wait...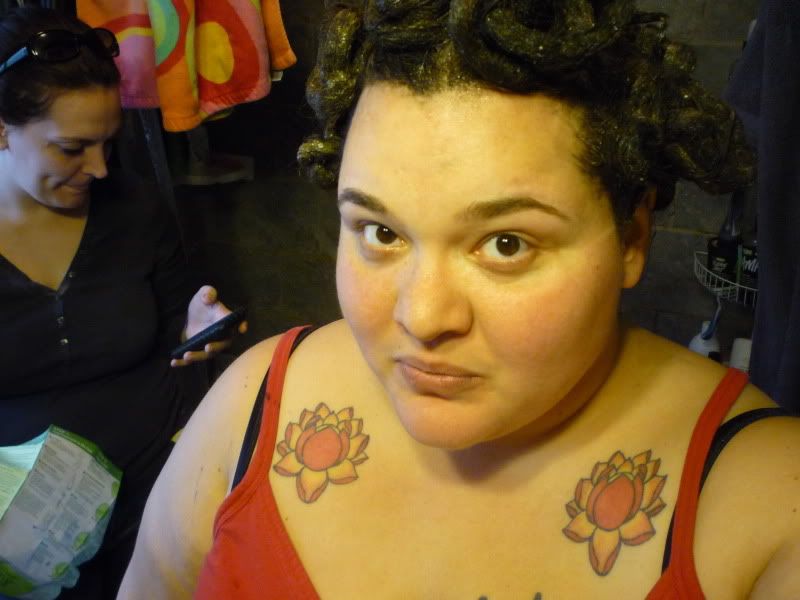 TAAAAADAAAAAA!!!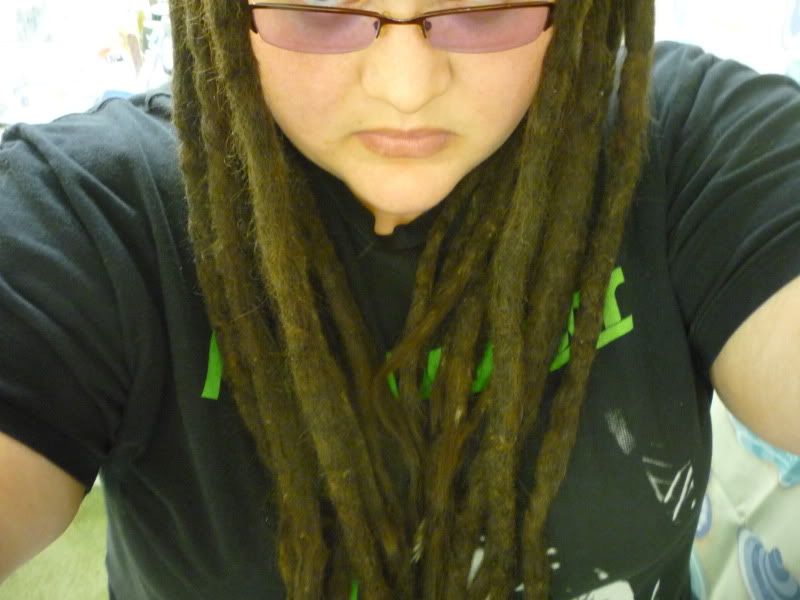 I swear i was in the shower for over an hour rinsing, washing and
squeezing
those puppies out, but I am so happy with the results the sore forearms
were
totally worth it.