Hit the 2 month mark Feb 1!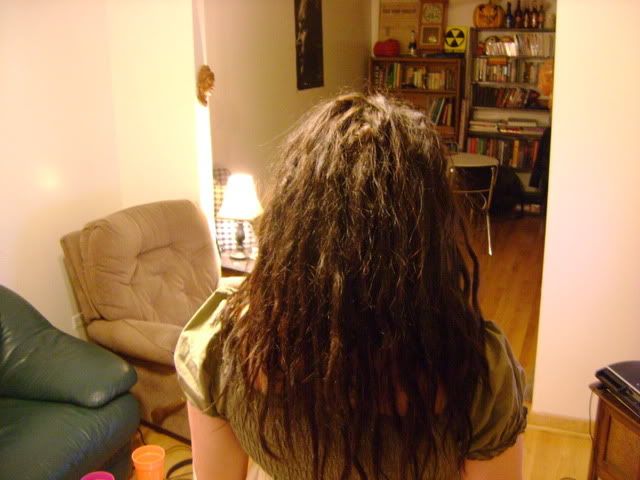 I have 75 dreads. They're all in roughly 1 inch squares. I don't think they're skinny. I mean - they're not super fatties, but they're still going to gain considerable width from this when they're done. I believe I have more hair than anyone I've ever met.

CRAZY LOOPS!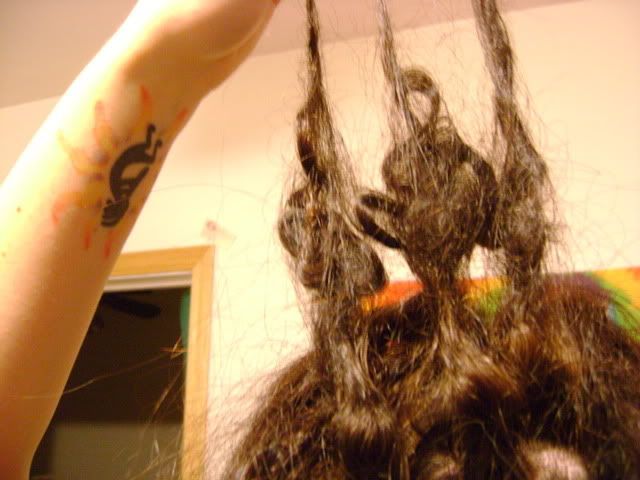 Attempting a dread flip. Fail. Also I either look pregnant or super chubby in this photo. Way to go shirt.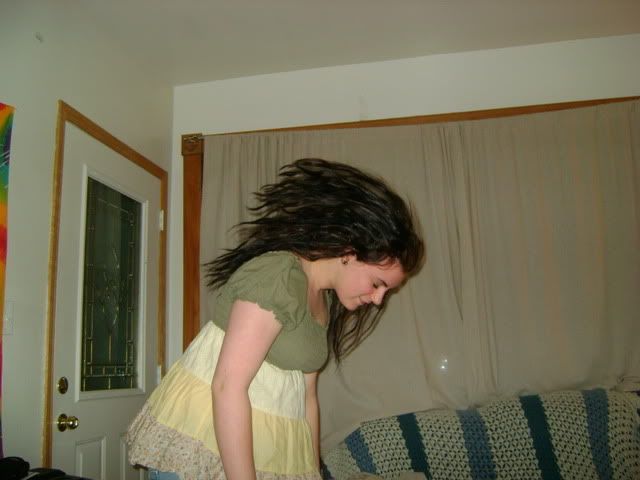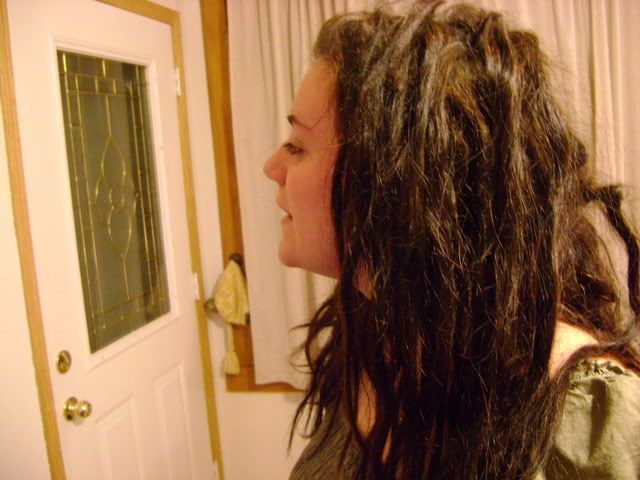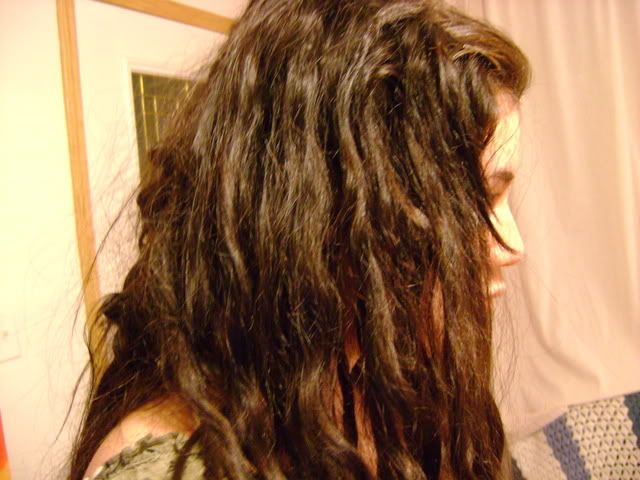 That's all. Hope you guys are enjoying your weather. I live in Chicago, and I can't leave my apartment because the snow is piled so high. I think we already have close to 3 ft drifts. Eek. Here's hoping the power stays on!