So I have lurked this site since I made my dreads ( 3 years ago) and I finally decided it's about time I post! My name is Kelly, I'm 19, study geography and uhh that's the best I can do for an intro right now. I've never posted on livejournal period so if I mess up any of the coding sorrry! Some of the pictures are enormous but I have no idea how to fix it without stretching them funnily. If there is some fancy trick please tell me and I will fix my huge face haha



Here a few pictures of me from the last few months!



Head flippy



Dreadbeard!




I dyed my hair darker. I'm always trying to be cheap and not buy two boxes, but I think I should probably get two boxes with this amount of hair haha, I always miss the ends!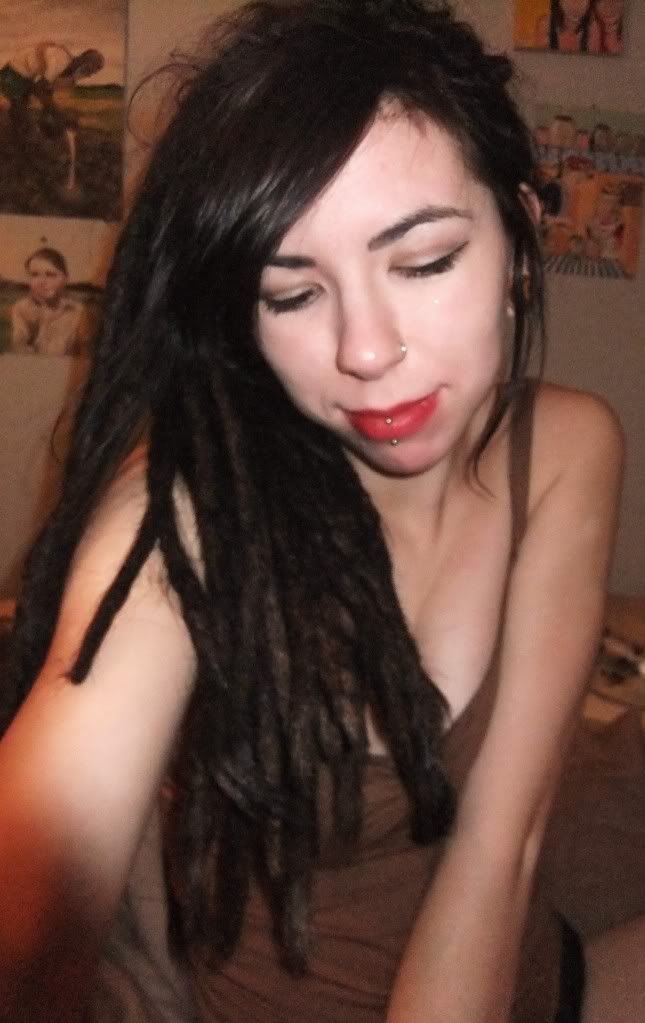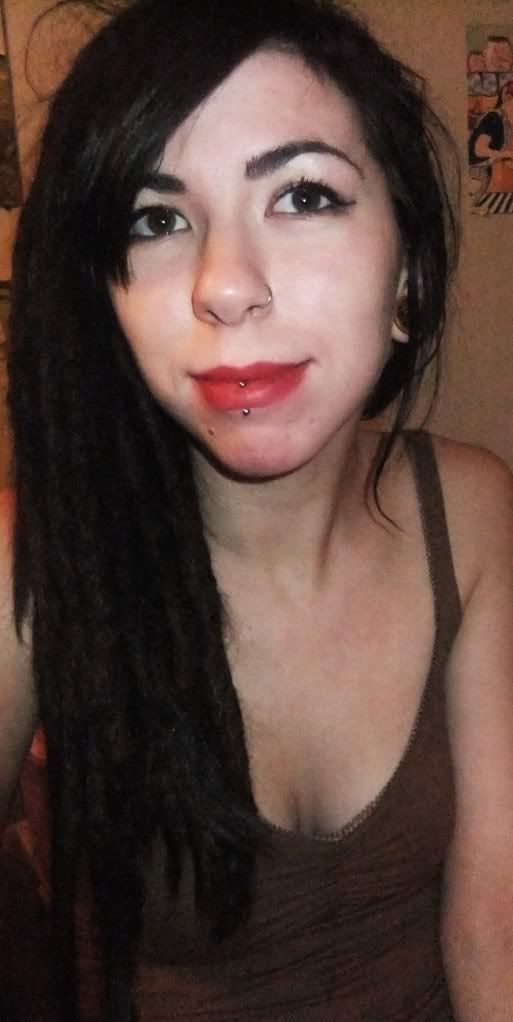 I got a new tattoo yesterday! It's like 3 times the size I was planning on, but I love it! I can hardly walk today though, which is unfortunate since there's a crazy snowstorm and I would have loved to go boarding.



It looks a little crazy when it's just the outline, but I think once the flowers are colored in and there's a bit of shading it'll look a little less insane =)




detail shot of one of the lilies (these are going to be purple, maybe one of them a tiger lily)



detail shot of the bottom. As you can see, it's henna inspired.

About an hour after I got my (quite expensive) tattoo, I went to work and found out I was fired, for absolutely no reason.
So that was kind of horrible timing, I sense I'll be a bit broke for a while. I'm enrolled in co-op at my university, so hopefully I'll be able to find a placement for May to September. I have an interview tomorrow and one on the 14th, both for government jobs, so I'm definitely crossing my fingers that I do well in the interviews. One of them is like my dream job, travelling around the great lakes doing water/air/fish sampling.

Anyways, that is all. I will probably post a timeline sometime soon!
Have a lovely week!
=)