Does anyone else find sleeping on their dreads to be uncomfortable? This is something I've just started noticing the past few days but it's really bothering me. I feel like since some of my dreads are tightening and feeling much denser/harder than sections that aren't quite there yet, when I lay my head down at night, no matter what position I sleep I feel like I'm sleeping on lumps. And it's quite painful! I've tried pulling them up over the pillow, but when all is said and done, in the morning they're under my head again and giving me a headache.

Has anyone else had this problem? It's really annoying.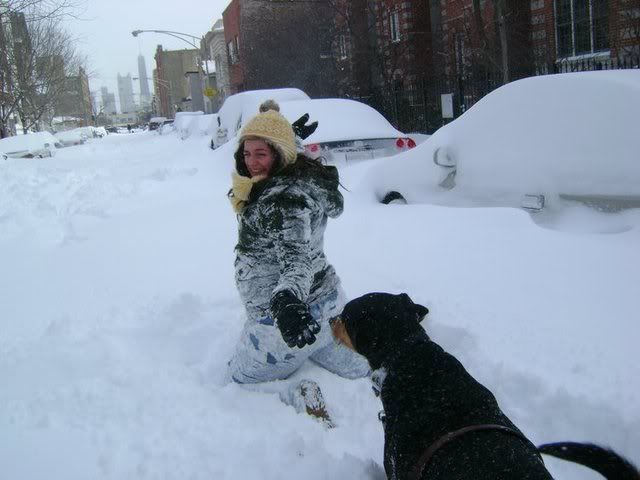 That's me with my dog. Notice how buried all those cars are? I don't think I've ever seen the city of Chicago so quiet! It was wonderful.