it's funny, the dreads that most often climb over my shoulders are the shorter ones from above my temples, so i have a skewed perception of the actual length of my mane. i will now demonstrate this visually: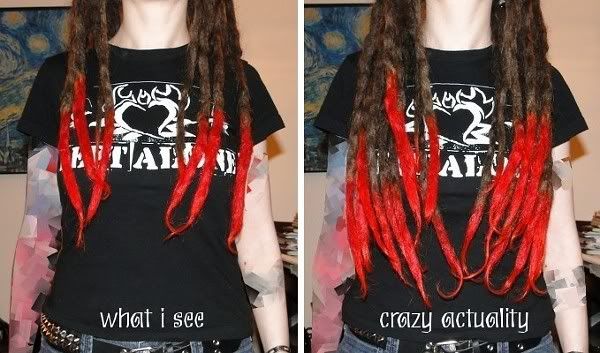 this sort of thing happens a lot in our apartment:




& so does this: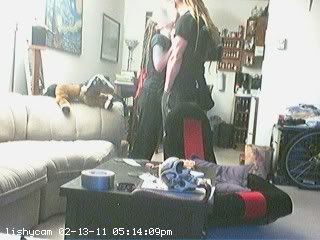 joe streeeeeeeeetching out: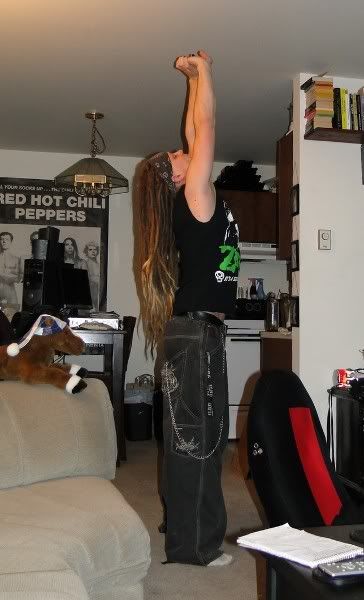 it's definite, my dreads are taking over.




joe skinned his knee, as he is wont to do, but it looks SO HAPPY!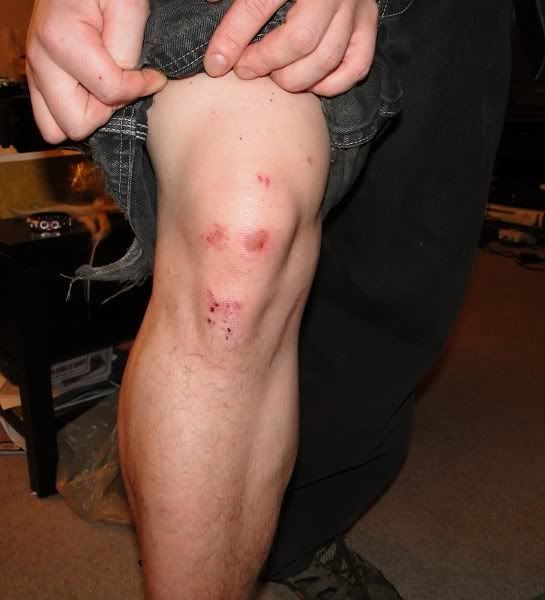 a february bun: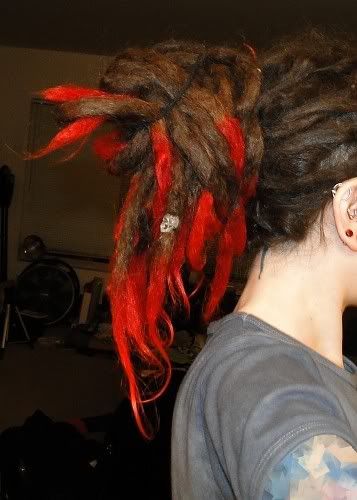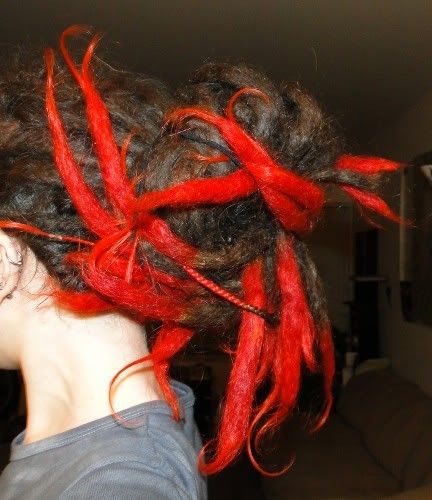 & finally, a really dramatic photo of joe sleeping under his book lamp, surrounded by pillows. i presume he was reading prior to this, but i couldn't help but take a photo when i saw how utterly dramatic it was. there's just no other word to use.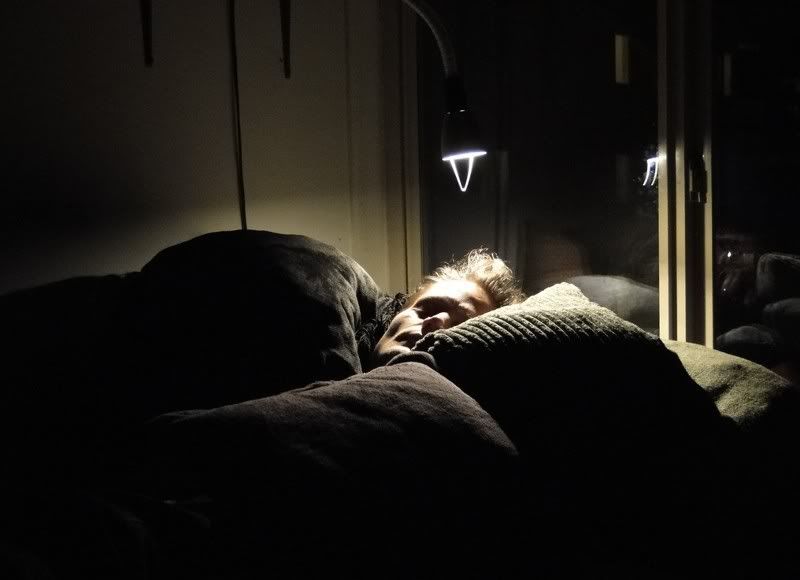 enjoy.