Heyyyy GUDU! Oh, how I've missed thee.

I am extremely bored, so I've decided to make a timeline kinda thing. I absolutely miss my dreads, and it's only been 8 months since the comb-out. I did it for love, because I'm pathetic. The love of my life [now ex boyfriend I'm still not over] and I were going through some problems in the relationship, and I wanted him to fall in love with me all over again. [He fell in love with me when I had straight, brushable hair.] And, me being crazy, decided to try that method out. Didn't work. Another part of my reasoning may have been I crave change, always. Man. And now, like I'm sure all of us who get rid of dreads, I am seriously considering dreading my hair, once again, for the 6th time.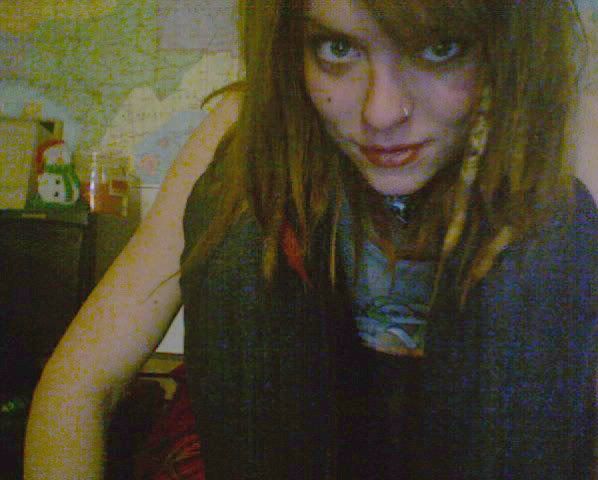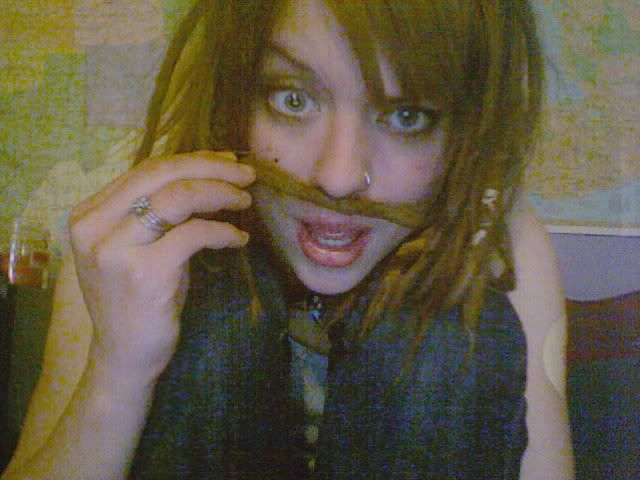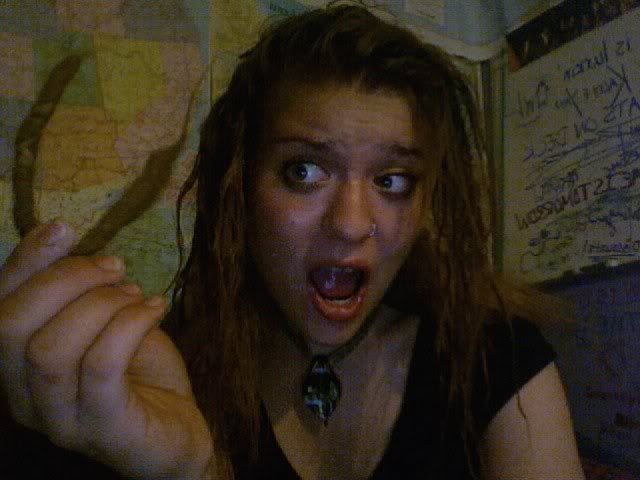 The comb out. Conditioned my hair like crazy and went at it with several combs, all alone. Some combs broke, some dreads had to be cut. They were a year a few months.



Kept it long for a few months.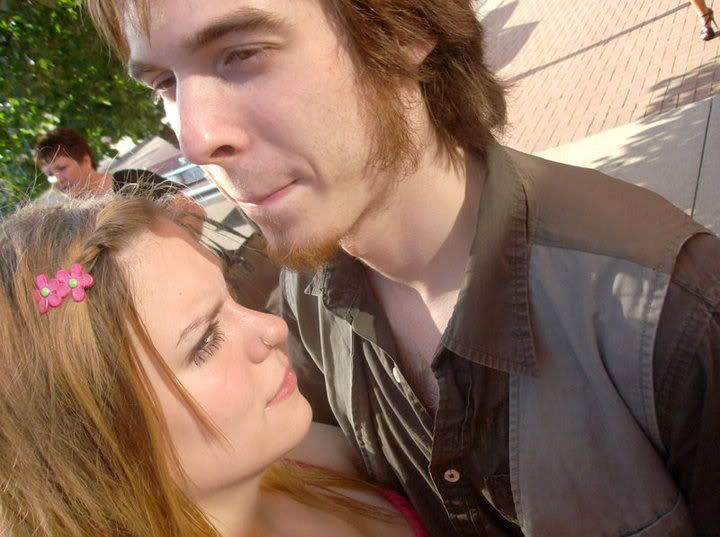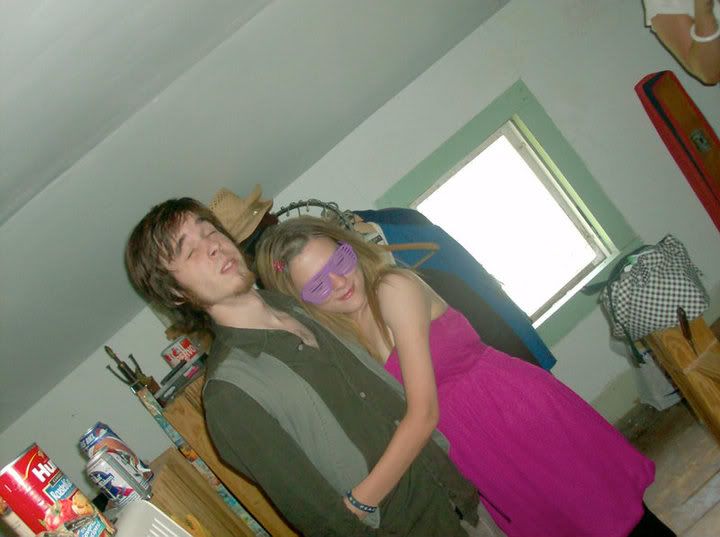 Here's me with the boy mentioned above, about a week after the comb-out.

My hair is already naturally thin and fine, so with all the hair loss from the comb out combined, it just didn't look great long. So ...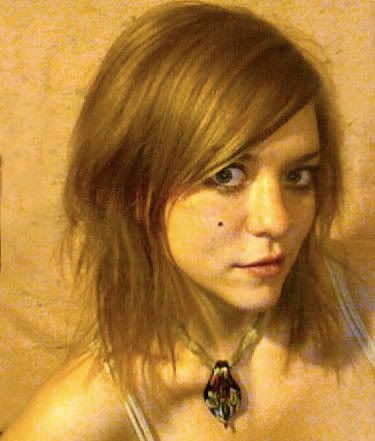 I cut it.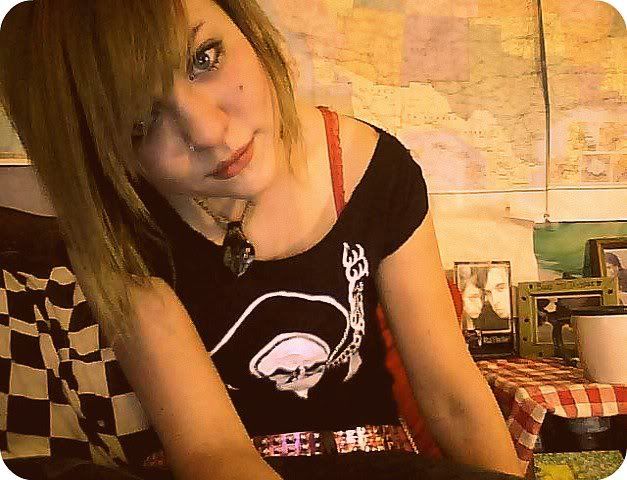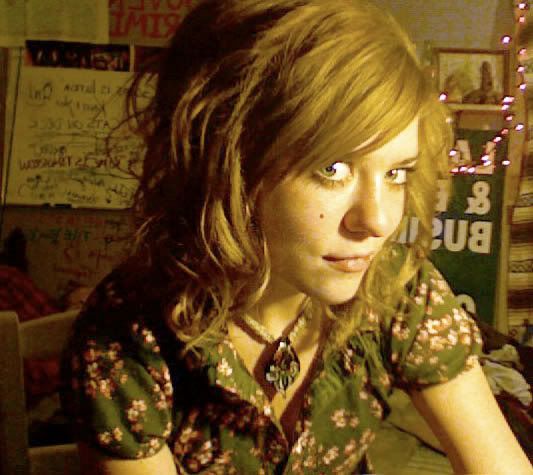 Started curling it most days.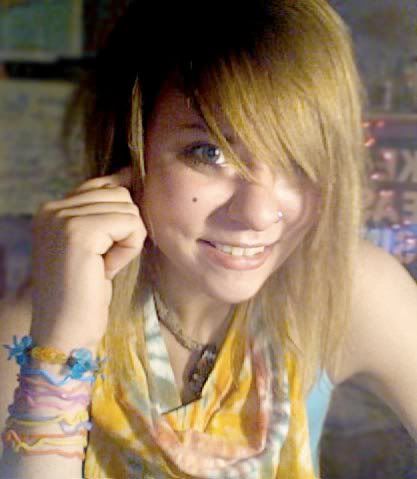 Lightened it.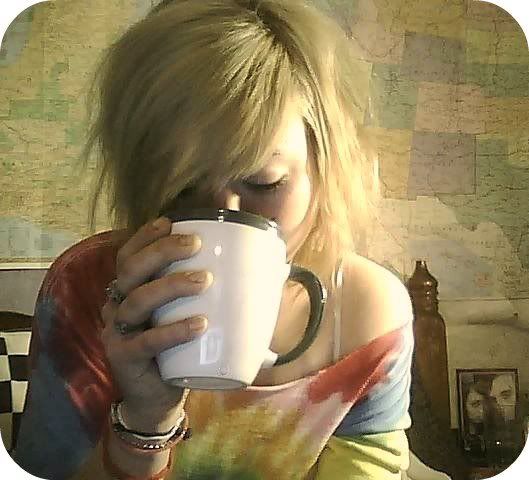 Lightened it more.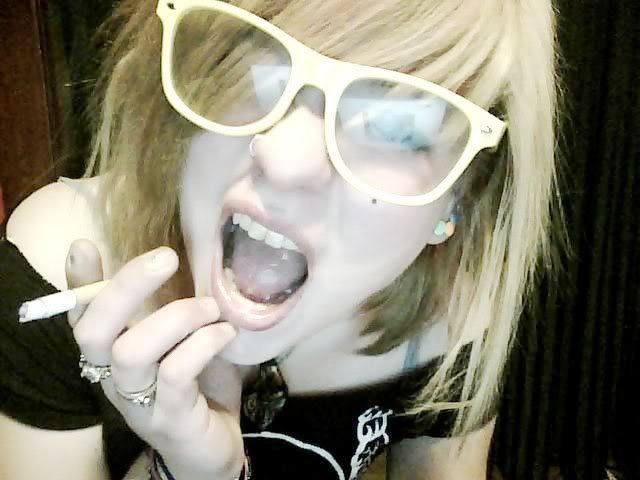 And more.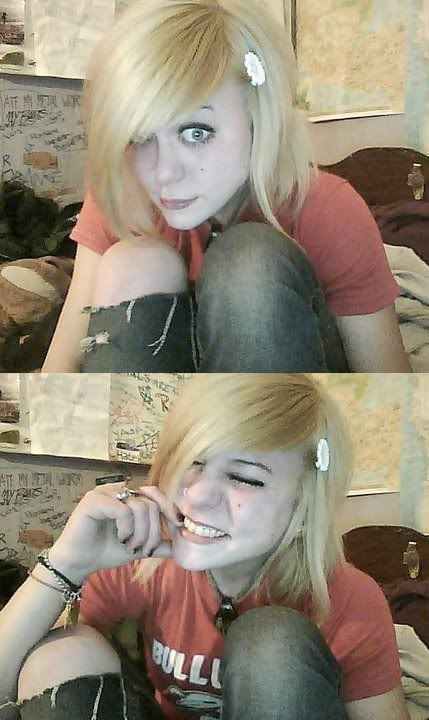 Aaaaand more.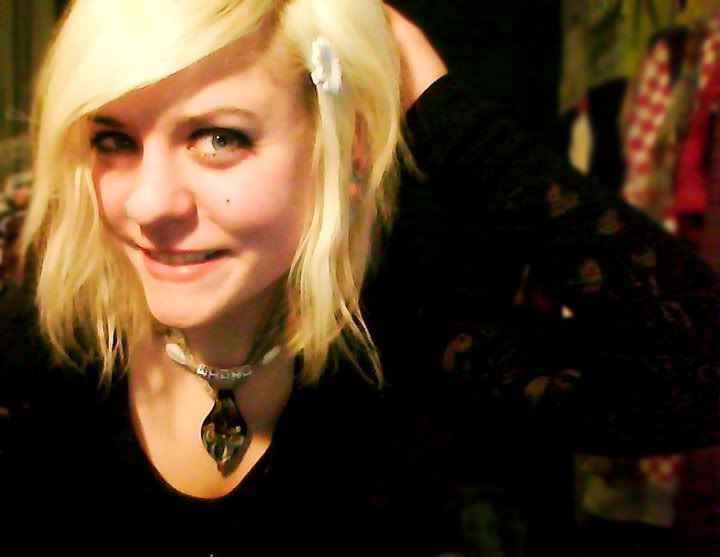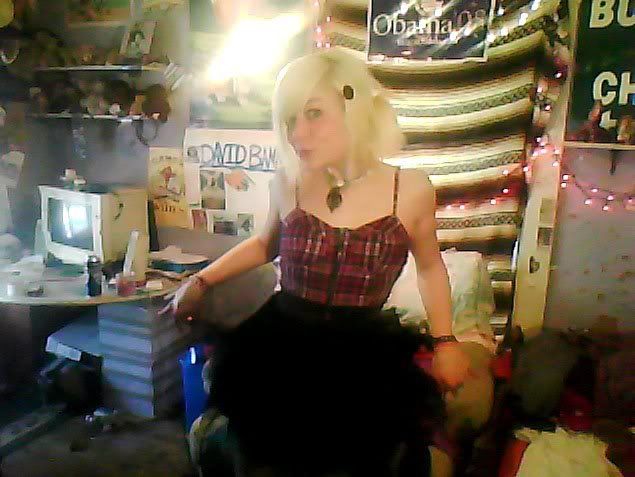 ... And, yeah, more. Also cut it some more.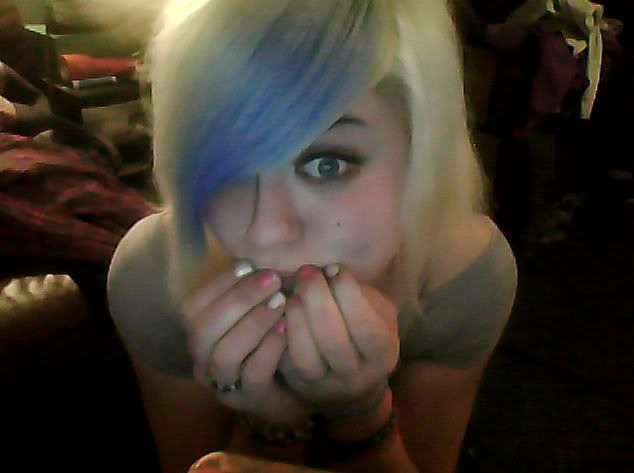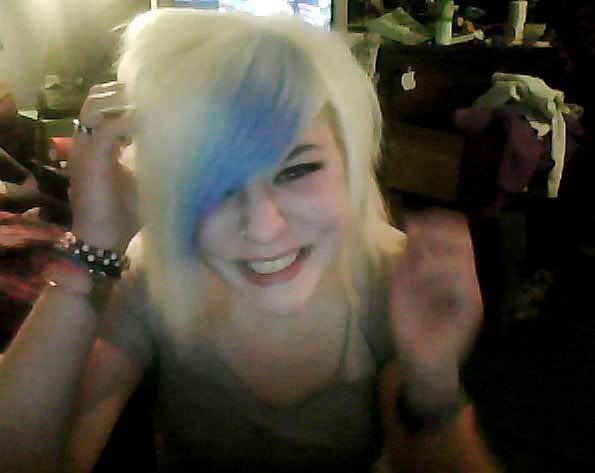 And lightened it even more, finally, to the desired platinum blonde. I like to play around with temp dyes, too.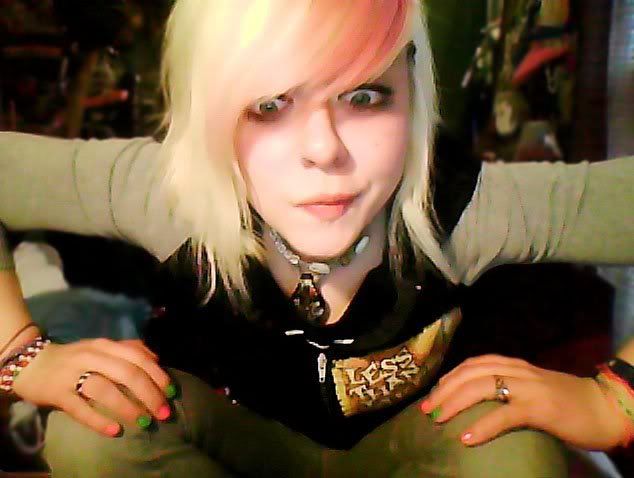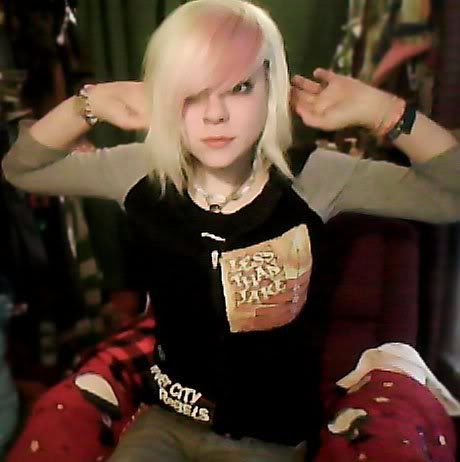 This is me today.
....

And, guess what? I did keep one dread throughout the whole thing.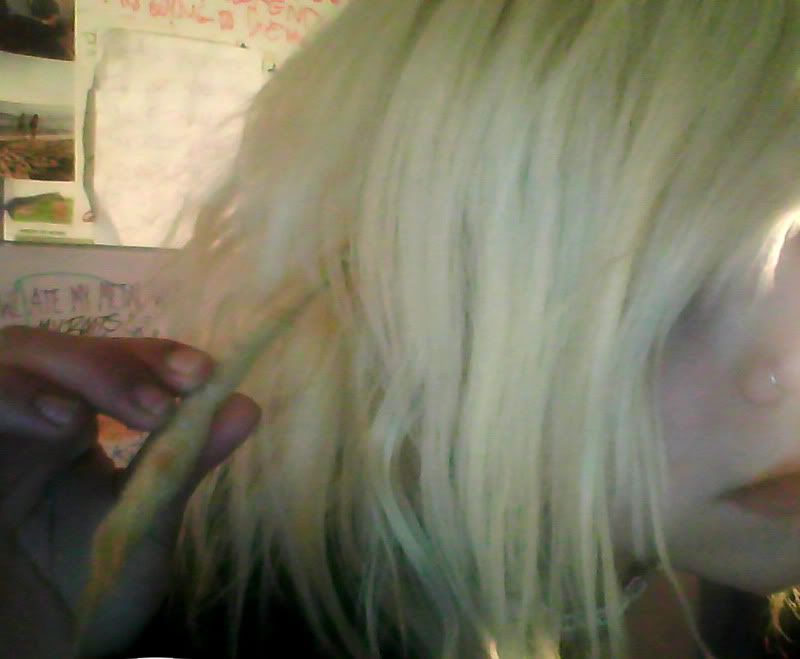 This dread was from my 2nd set [I've had 5, remember!], so he's been through a lot. And he never came out. And he probably never will. He's very old, and hard, and bumpy, and I love him. And every time I touch him, I get that urge to do my entire head again.