So this month is my 4 year dreadiversary!

I don't do any real maintenance or anything to my dreads so they're all loopy and crazy. But I love them a bunch.
I have no real time line as i'm usually the one behind the camera so there aren't that many photos of me around.

The biggest change is that I cut 1/3 of my length off and went back to my natural colour after colouring my hair black for the last 8 years. It was difficult, scary and liberating. No more black! :D

From this colour (although my hair was much longer before i cut it!):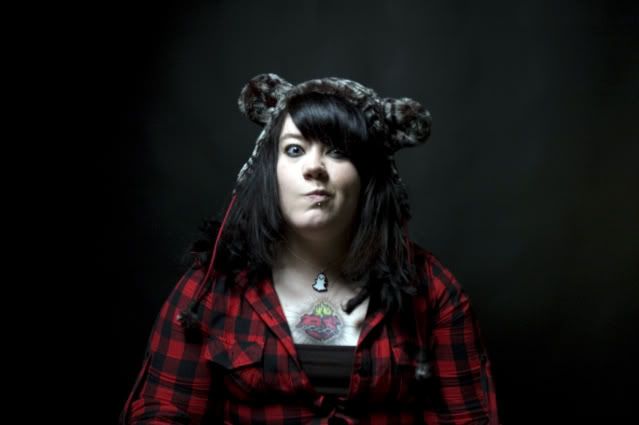 To this: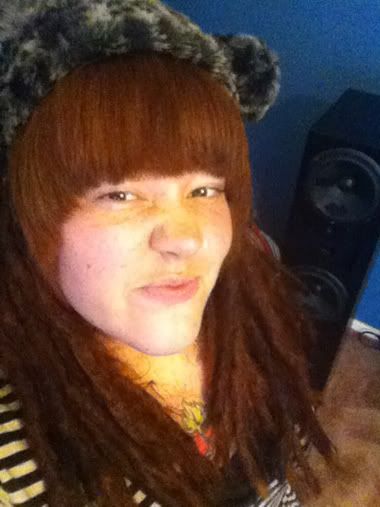 And here's what me and my hair have been up to!

A couple of beads before I coloured my mop...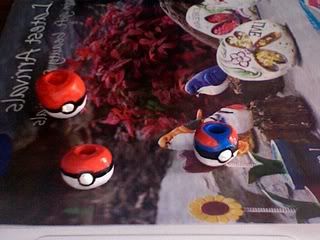 Some love from my senile 14 year old cat Manson, giving me slobbery head-butt kisses :3



Some golf... not that it was really golf.. more like uncoordinated hockey-like smacking of balls in the general direction of the target.



Does anyone else here have a ferret that tries to set up camp in their hair? Sega tries to settle in for the night and it's damn hard to get her out once she's in there! Here's her after reaching the summit!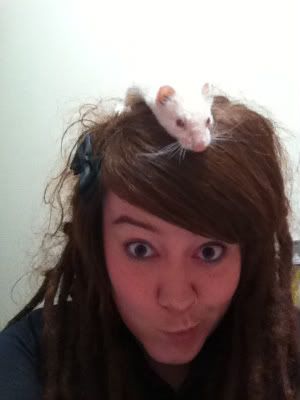 Me and my Dad at my 23rd birthday shindig type thing...



Me meeting the amazing Weird Al Yankovic last Thursday :D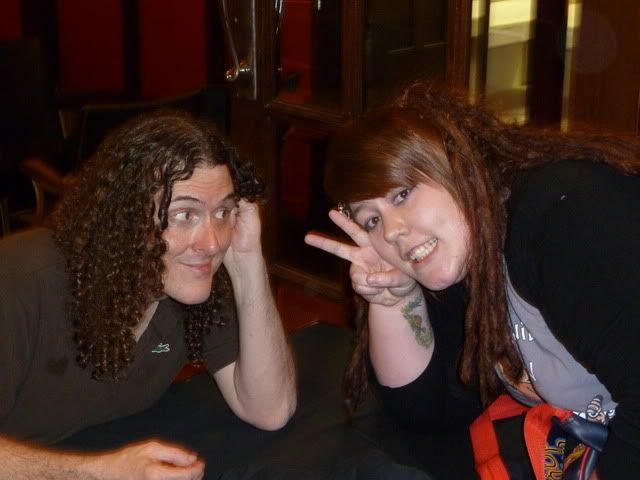 And finally, some texture! =]