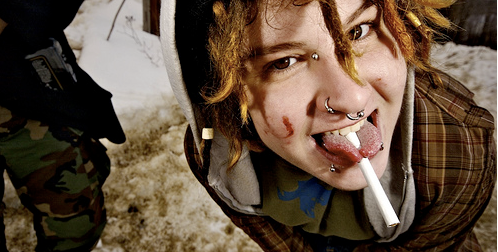 The business on my head turned 3 on the 8th.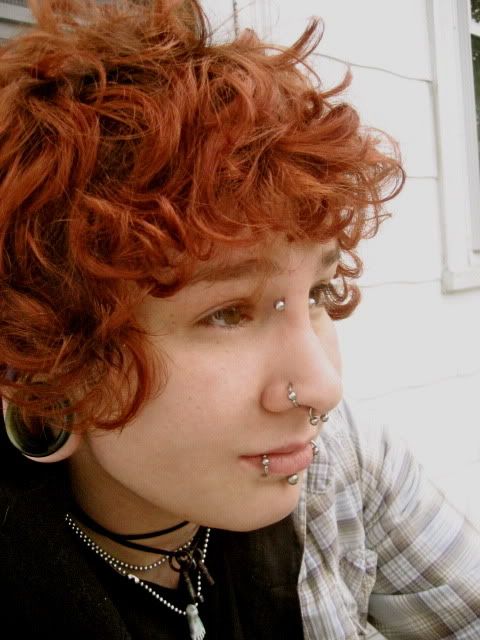 so this is my hair the day before dreading. i have kickass curls, but they're too fucking high maintenance.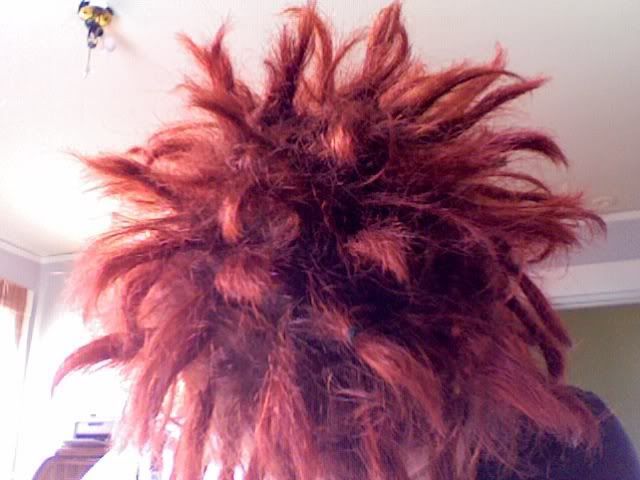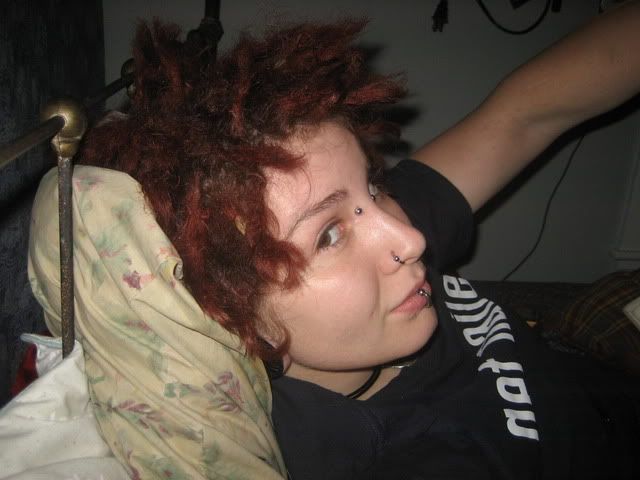 day 2. wtf is with my hover arm?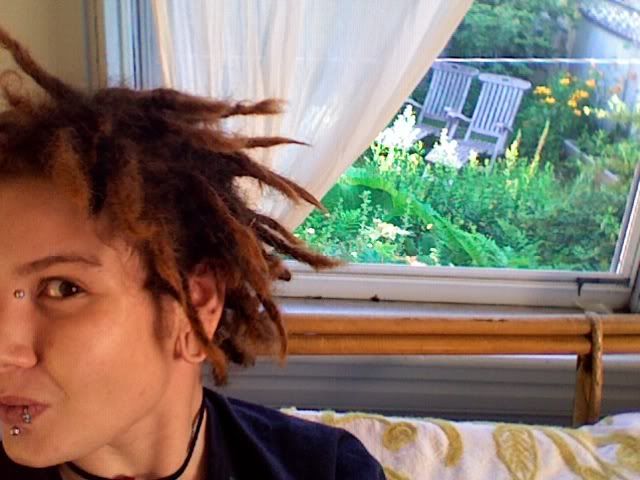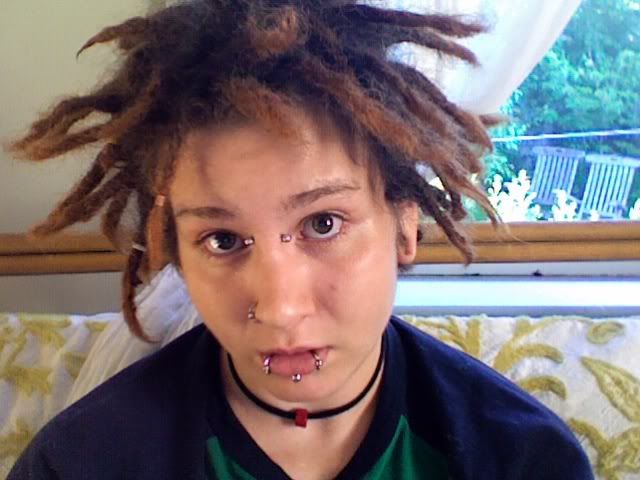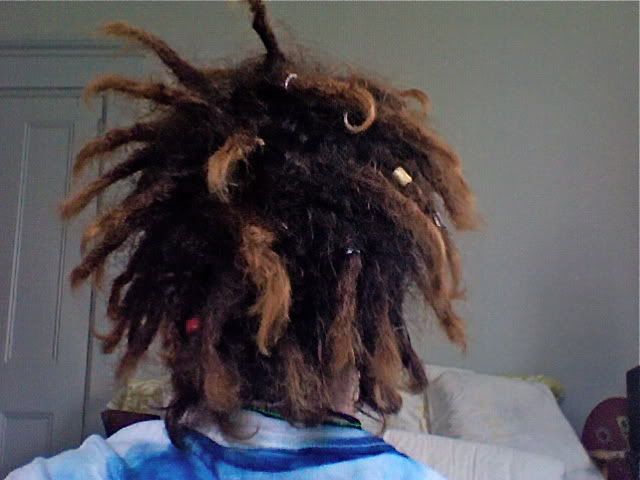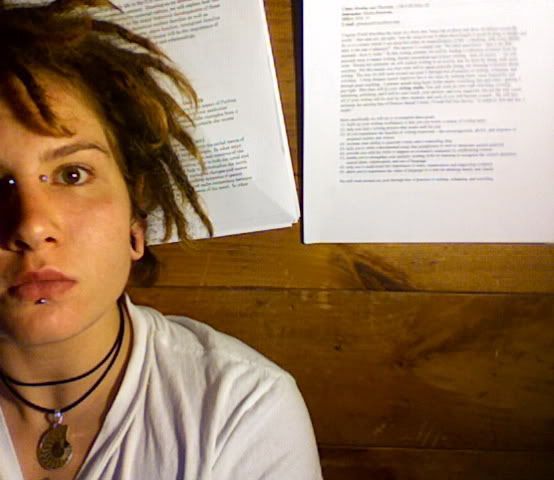 two months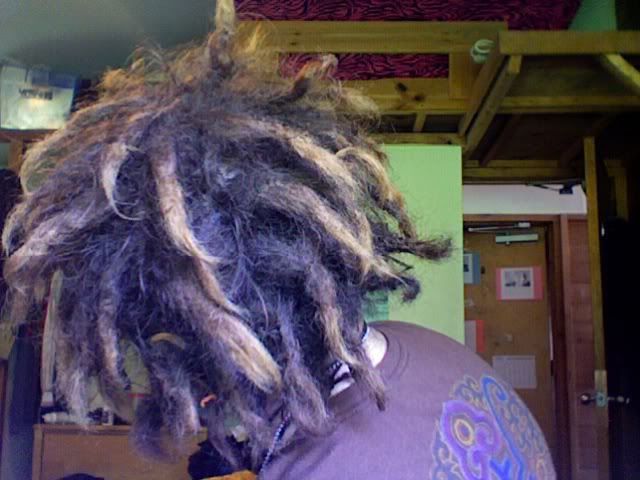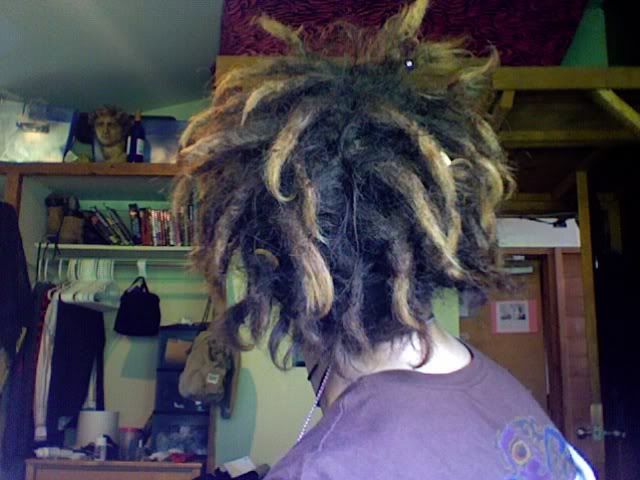 3 months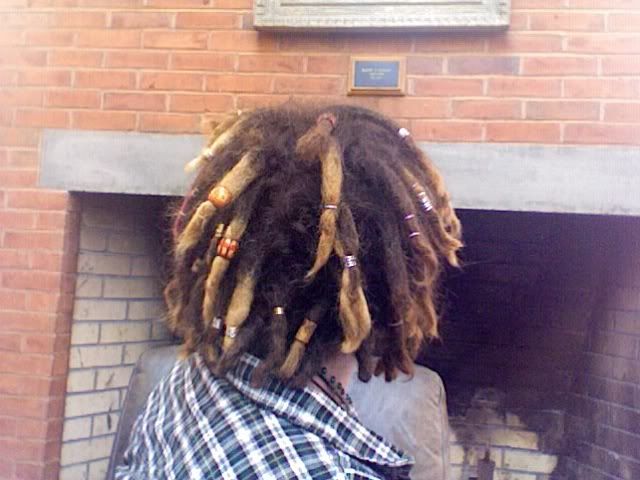 4...ish?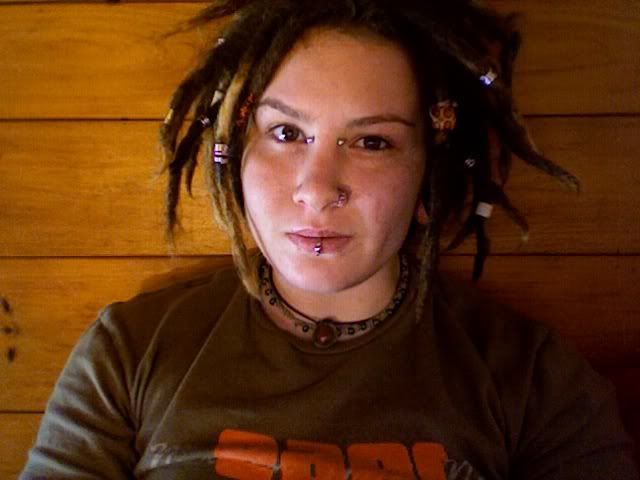 my face felt too...naked, so i sewed some old dreads onto my fringe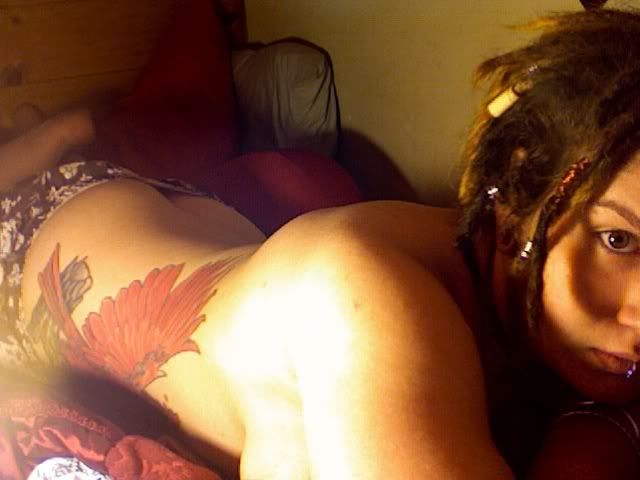 which is ironic, because then i got completely naked.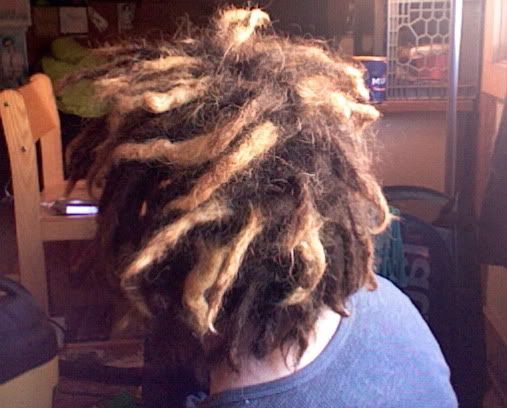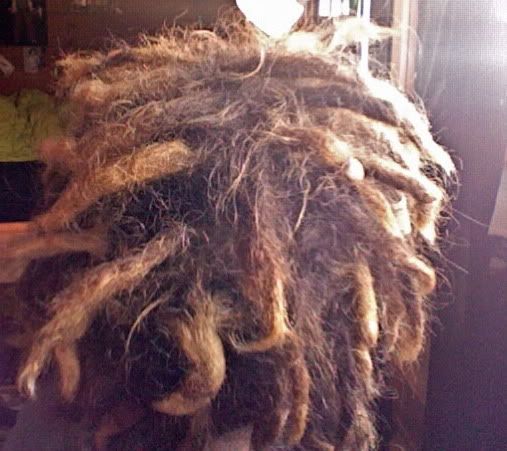 "Crop's comin' in nice, Zeke!"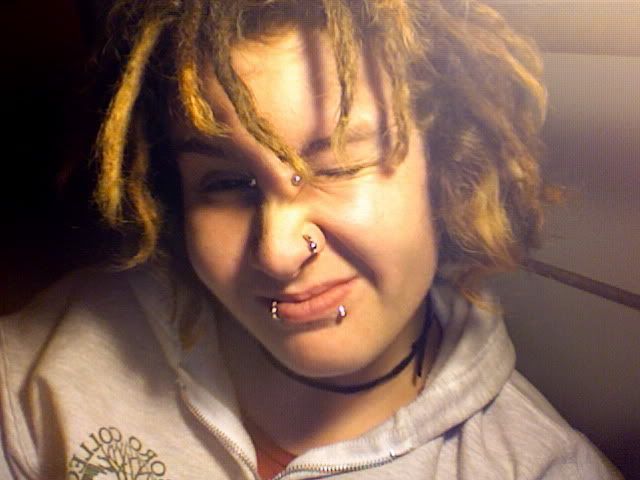 5 months, squinting because i am apparently too half-witted to NOT stare directly into light bulbs!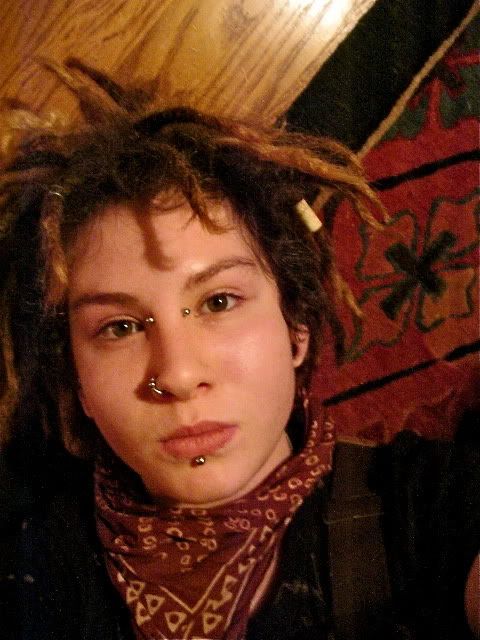 7 months. I miss that bandana, so terribly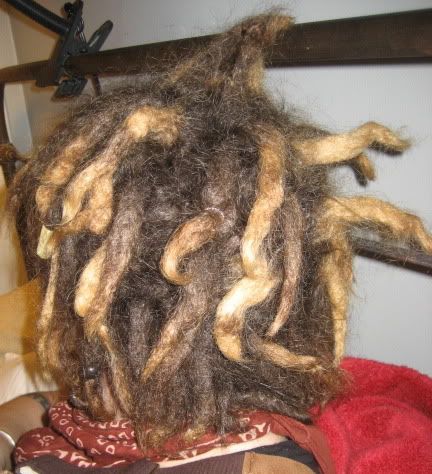 they looked like little fingers. horribly broken little fingers.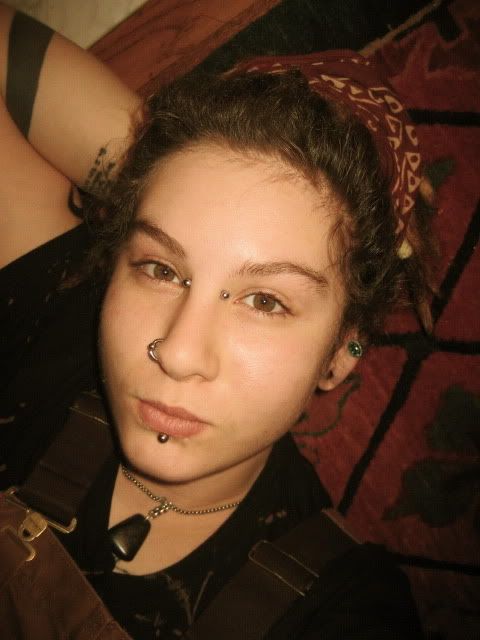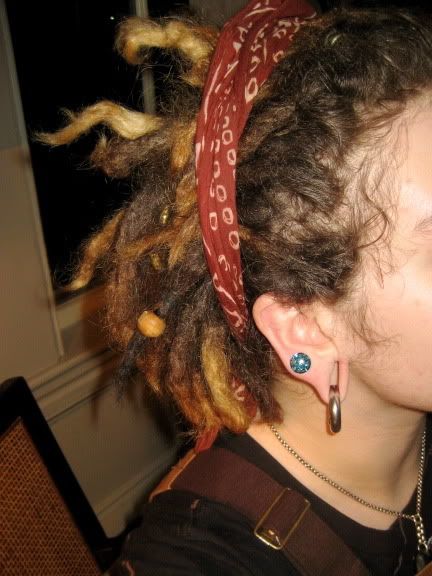 10 months: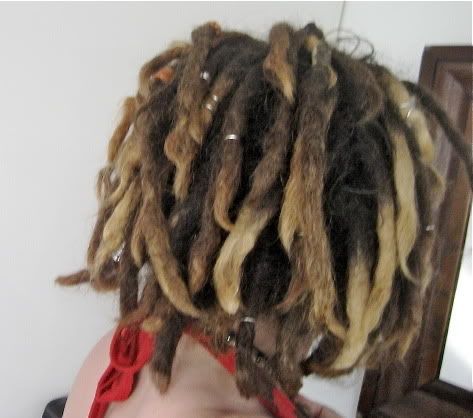 this remains my favorite stage. they were finally acquiring some length, but also filled out wonderfully and becoming fat and happy.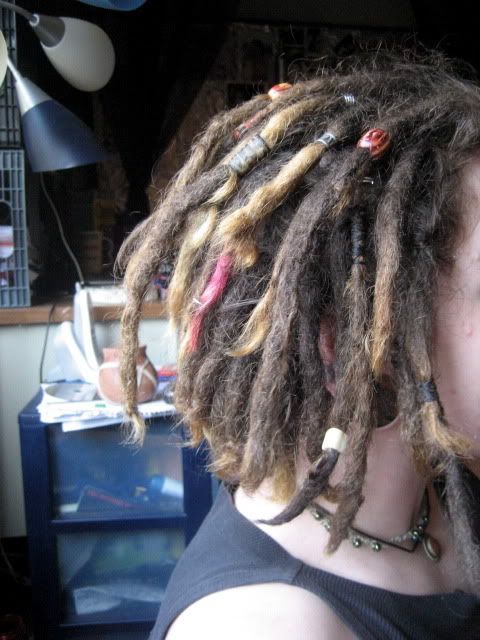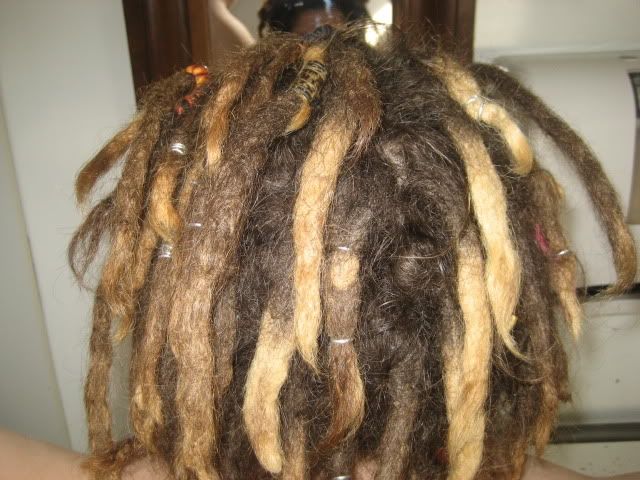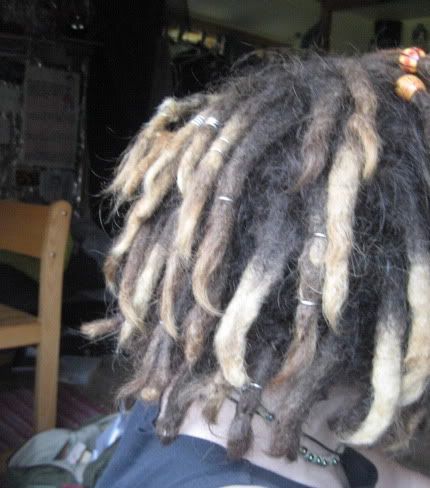 AND THEN CAME THE DREADHAWK!
(cue dramatic music)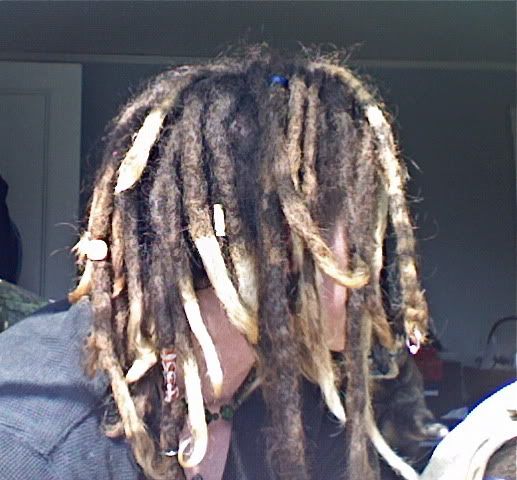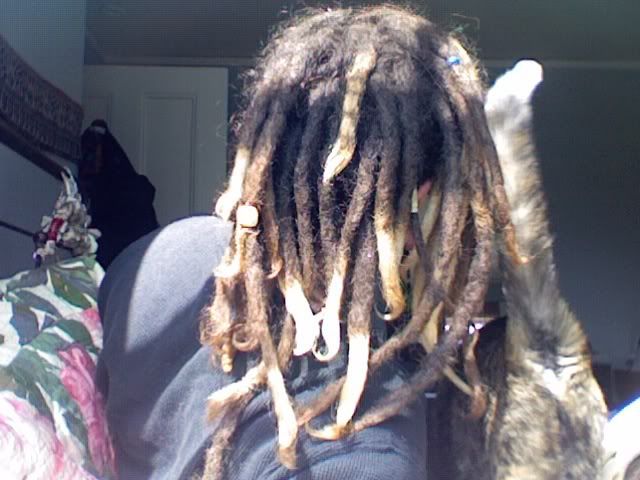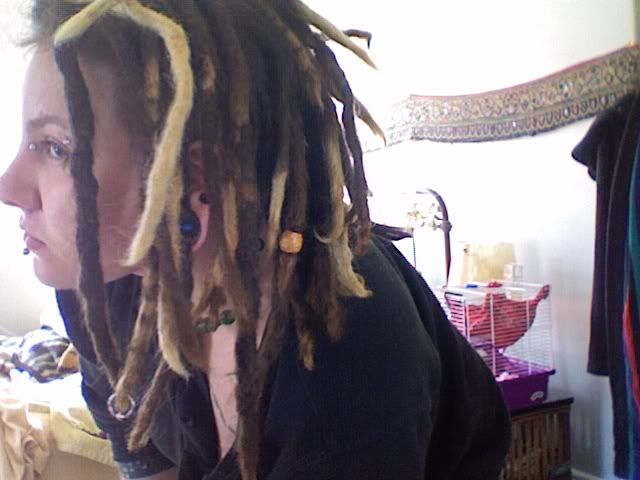 about 20 months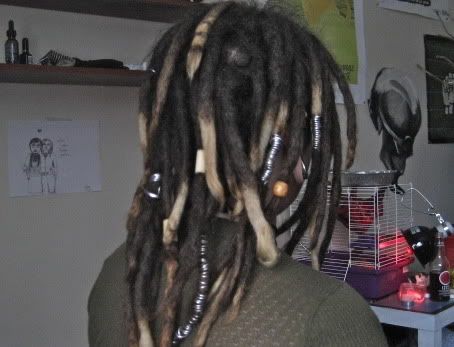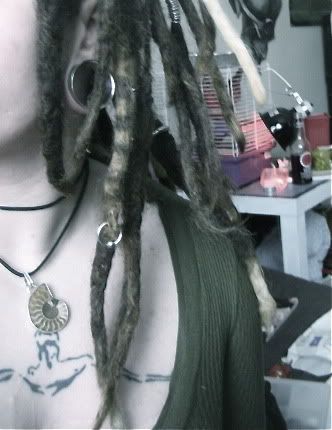 feeling supremely sexy at 22 months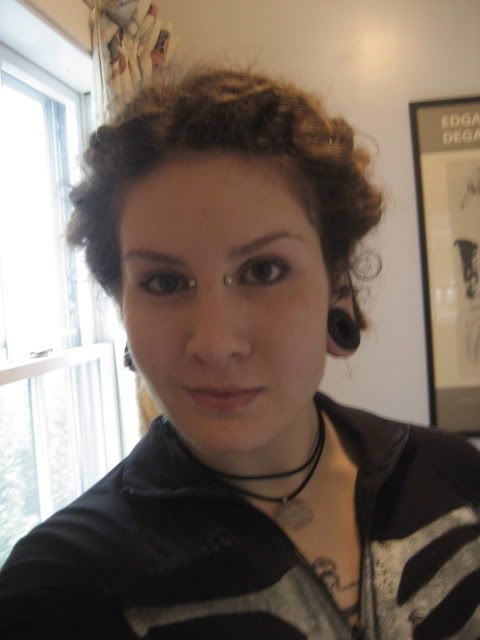 two years. this is also my favorite picture of myself.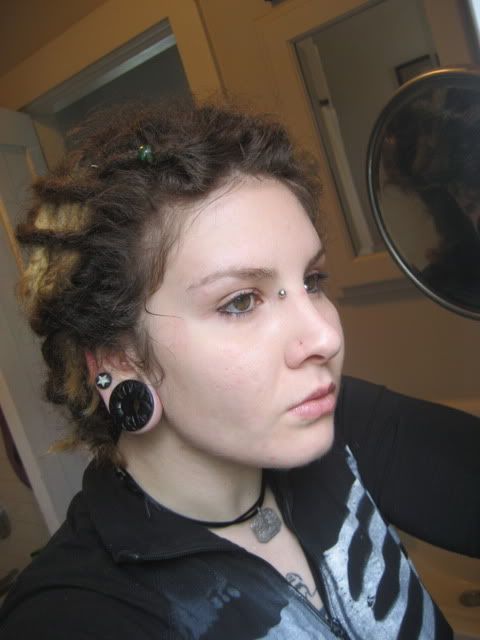 a clusterfuck of undated photos leading up to this month: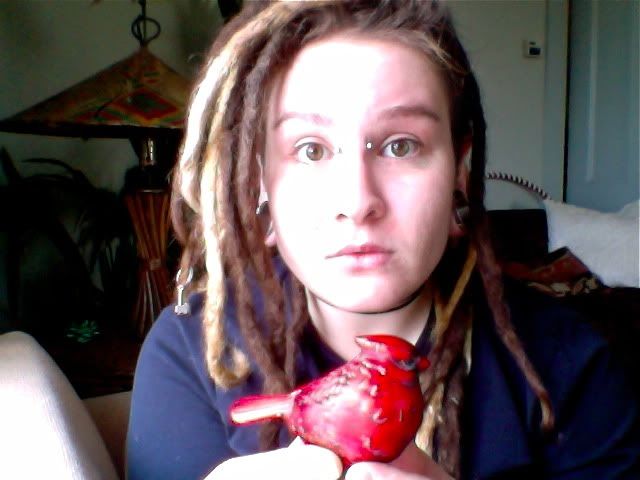 i have a serious thing for cardinals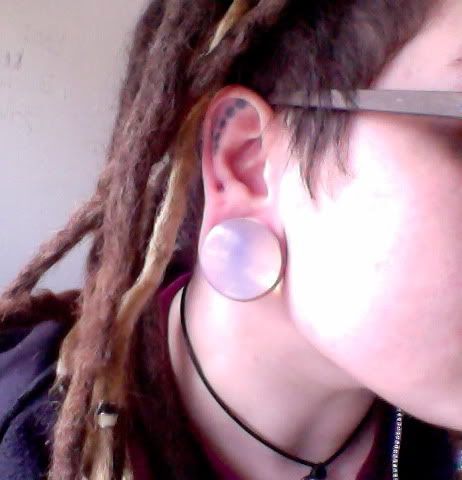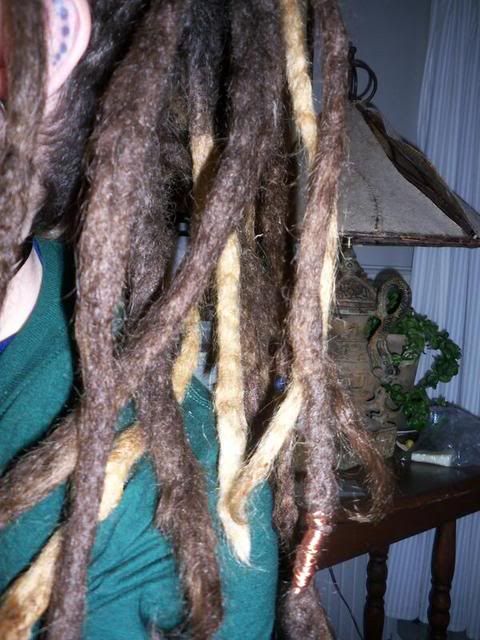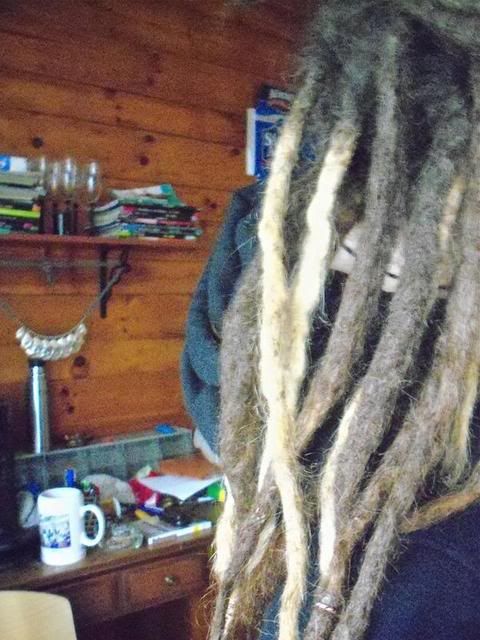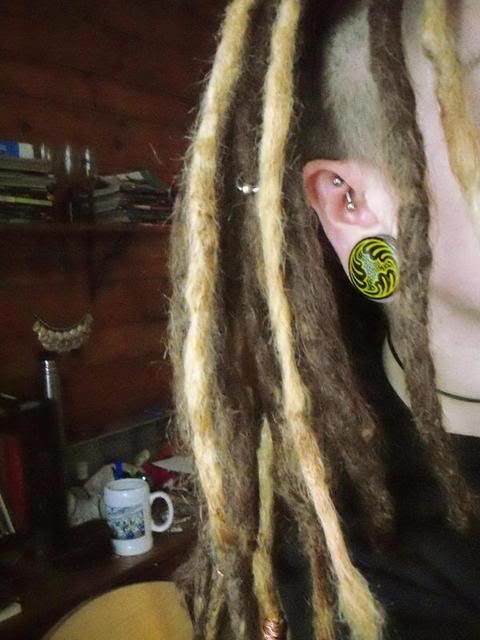 got my wisdom teeth out. wanted to kill all humans. i named the subsequent jaw infection Frankie Violent. Hated that fucking guy.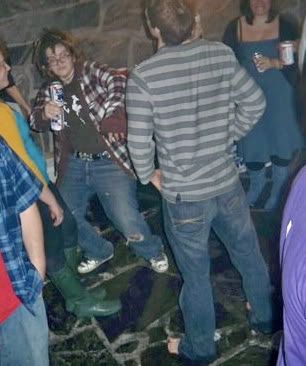 seriously that's how i dance.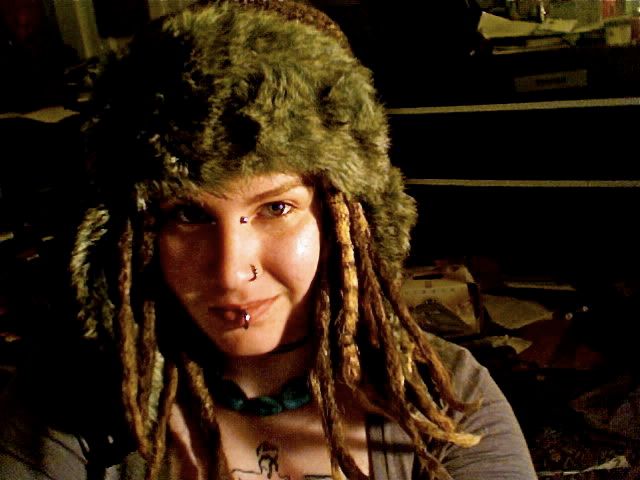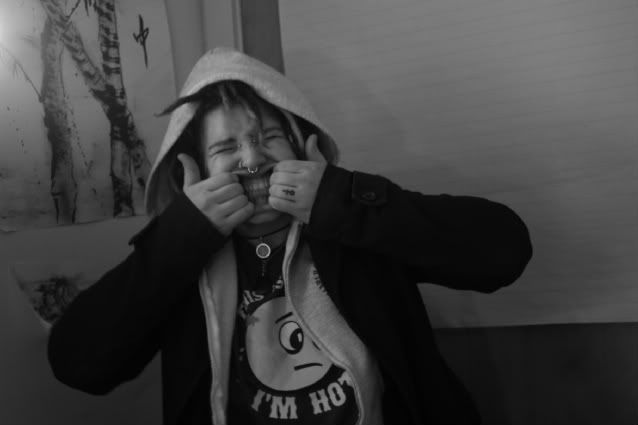 my sexy face.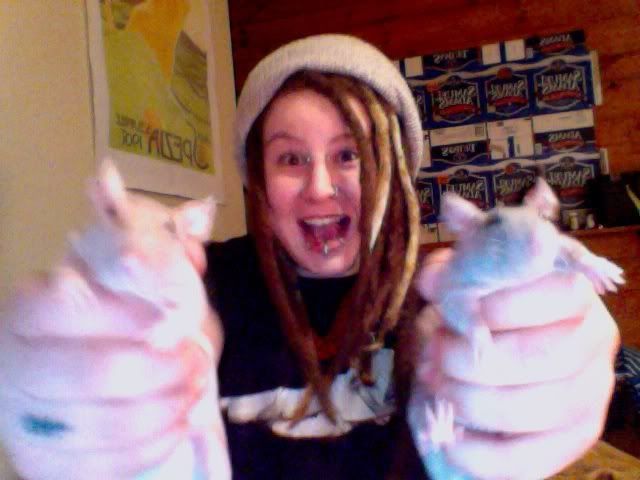 HERE TAKE THESE RATS THEY WILL PROTECT YOU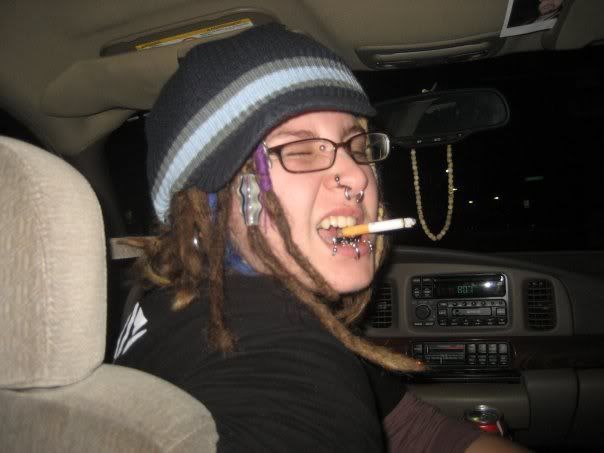 hahaha yes, yes i do have a grill. in fact i have 3.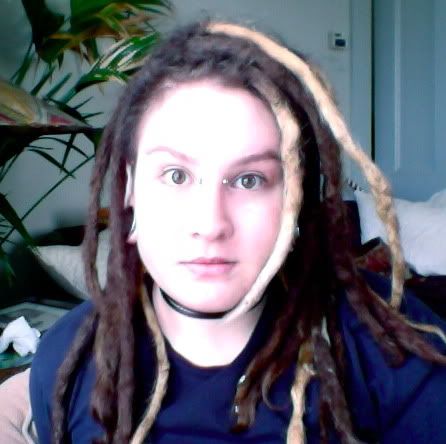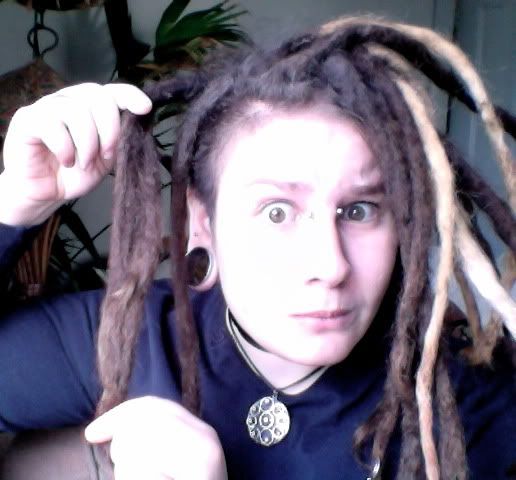 BEAVERTAIL!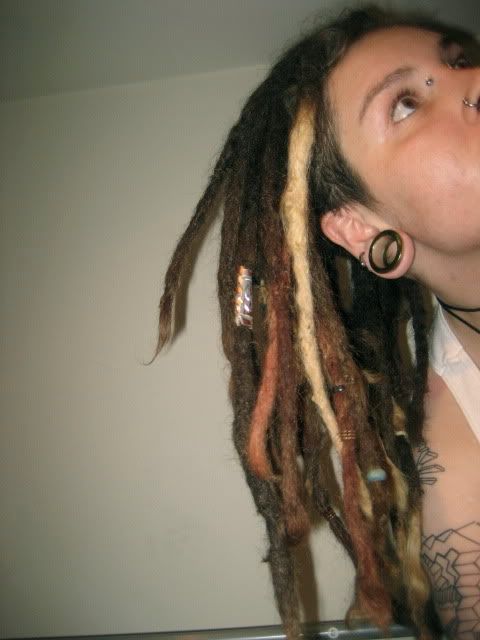 worked at Tawapa all summer; got sweet discounts on plugs.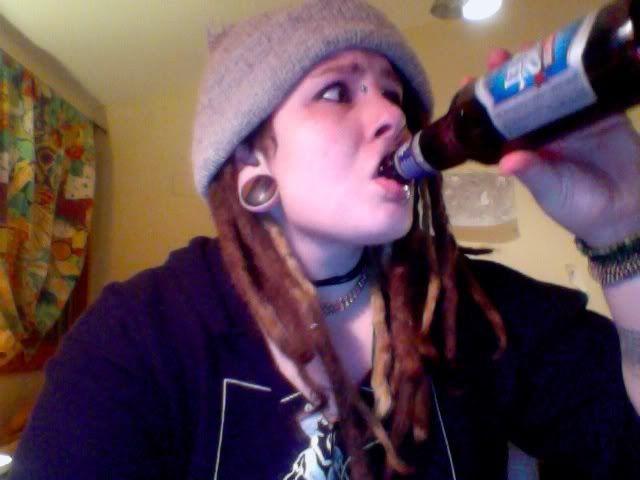 i had a lot of finals to write. and, well, i write better when buzzed.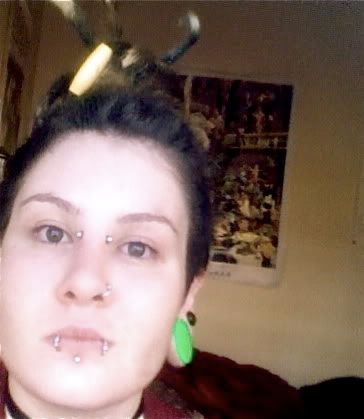 GREEN ENOUGH FOR YA?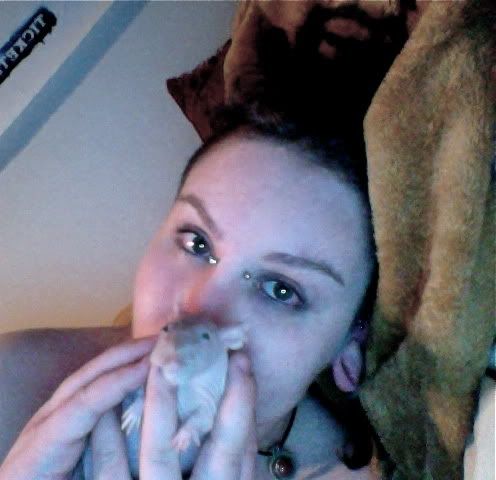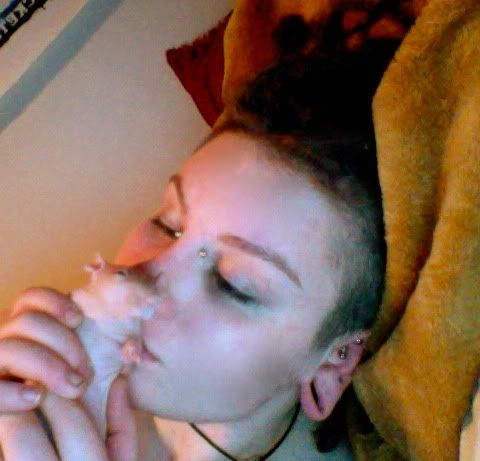 was upset one day, but my girl comforted me. we have the best bond of any rat&human i've ever heard of. <3

and then OH SHIT it was May and they turned 3. i spent the day with my boyfriend and bestie. the three of us got sloshed on my porch: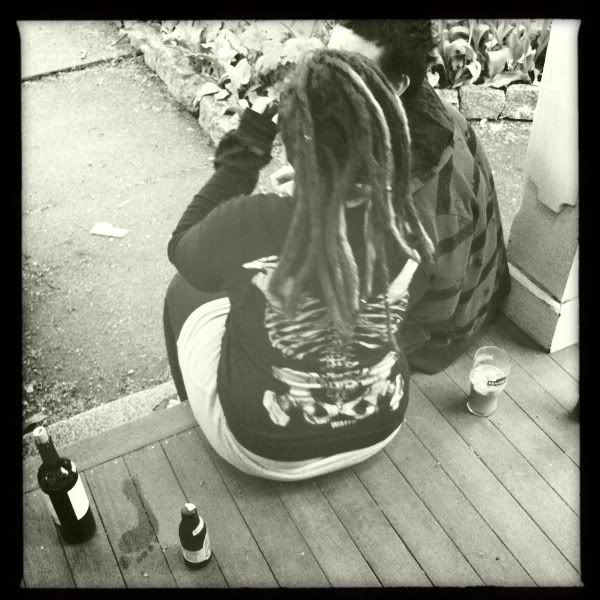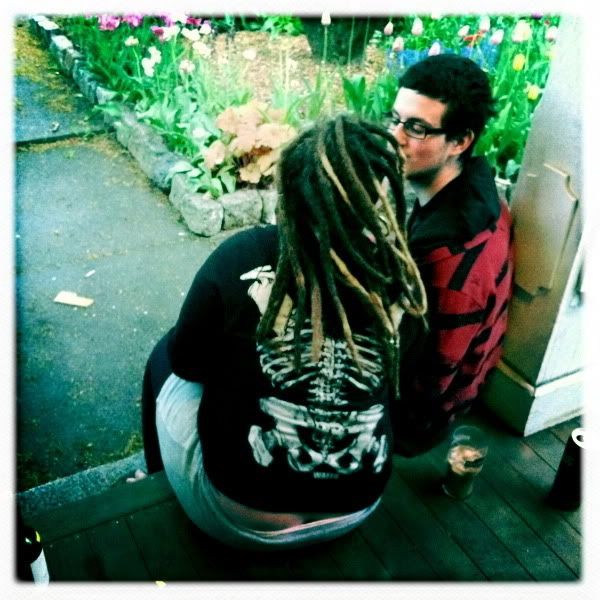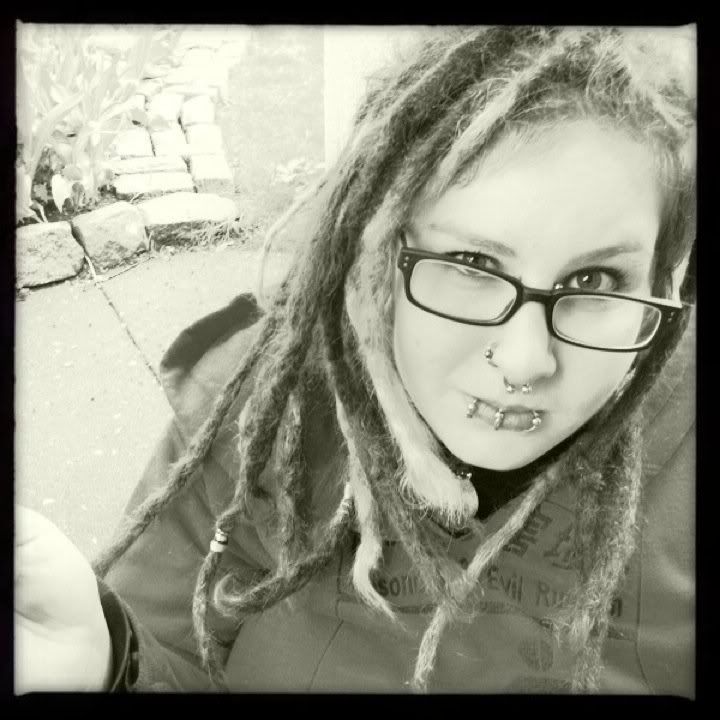 Today!: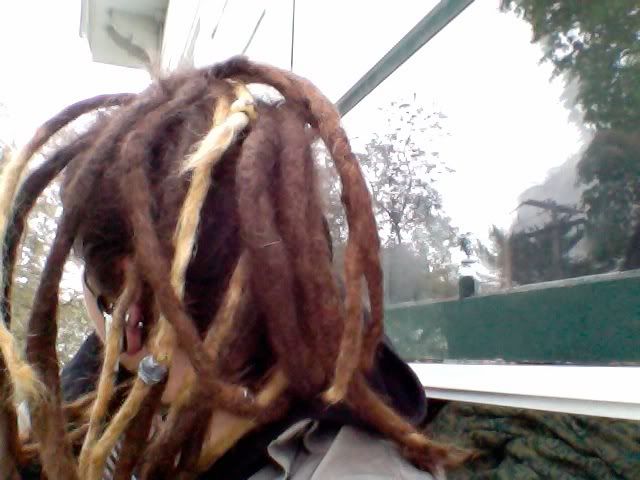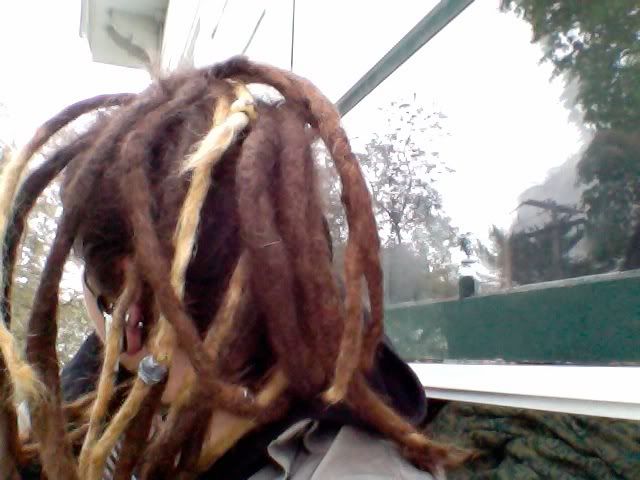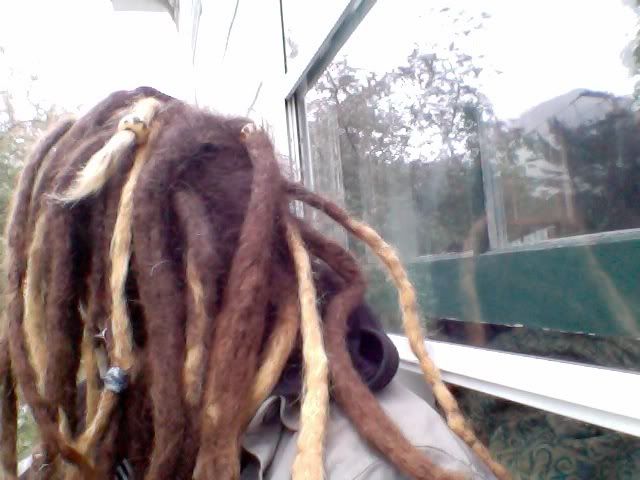 they've become so fat and snakey! i adore it!



"girl why you so fucking cranky?"



"i miss boobies."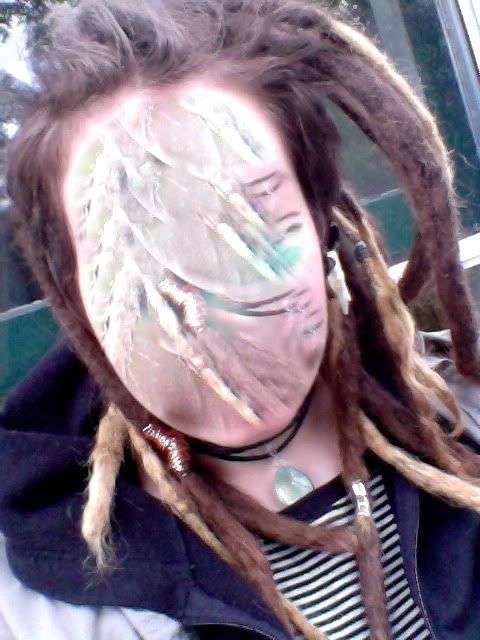 monumental booger captured in photo; none for you.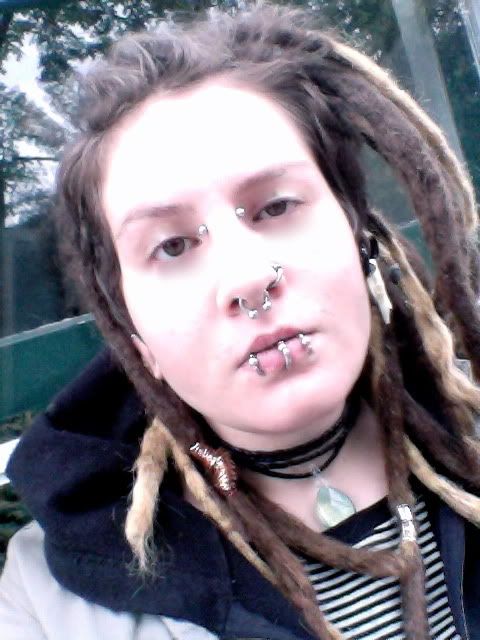 (mac photobooth makes my skin look plastic. freaky...)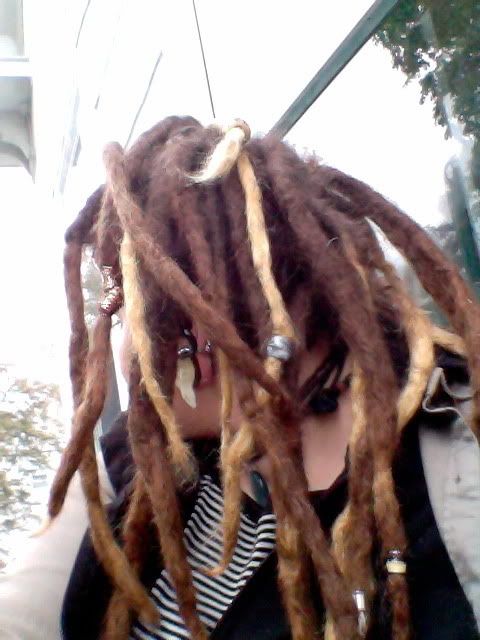 The end. no plans to remove or change them in any way (though i would like some new beads), and with a humid Boston summer looming, i'm glad i have my sides shaved.

much affection to you all. cheers!