This post, as a forewarning, is going to be long as hell. It's been forever since I've posted! And a totally wild six-or-so months. :)



So, I finally made it to Europe. Backpacked a bit, went through a fairly bizarre period of personal evolution. I just got back a week and a half ago, to see family, and to work until October... When I'm planning to head back, and maybe possibly to North Africa finally.
The following picture narration documents the trip from start to now.


It started with carousel riding in JFK.



I got to Amsterdam without a plan or place to stay, so after three hours of walking around to find the cheapest hostel, there were frazzled, happy expr
essions all over me.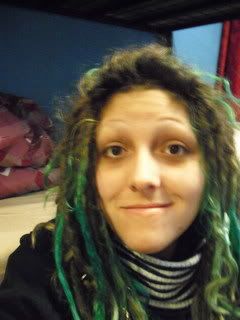 A few days later I met these lovely folks, whom I then travelled with for around six weeks. (Two Irish Sarah's and a Scottish Craig)



And me looking giant in giant shoes.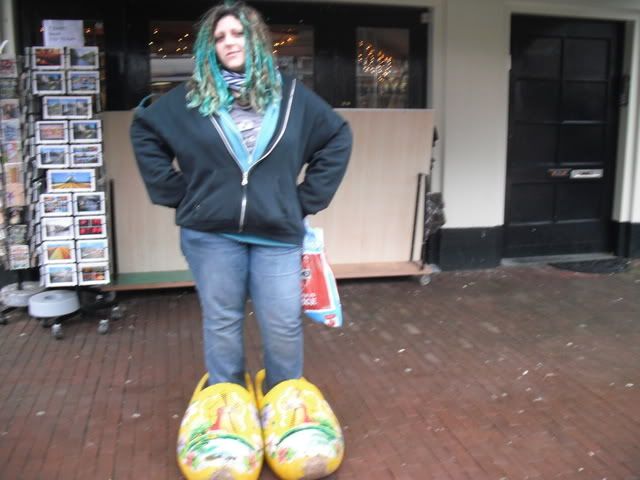 Making faces with fading hair, on the way to our first-of-many hitch-spots.



And with the group, on the same journey...



And a journey after that:



Snowy dreads and smiling faces.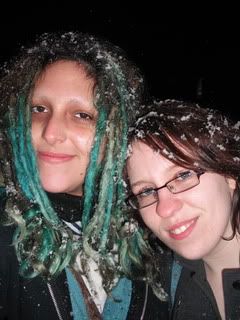 With one of our couchsurfing hosts in Maastricht, Netherlands.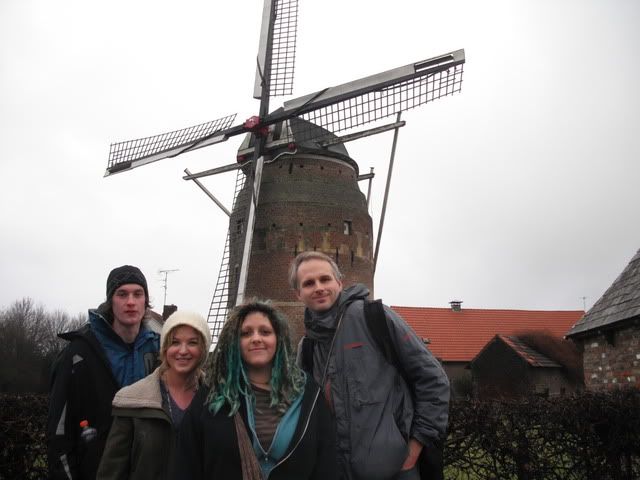 More, various pics from the Netherlands. With another CS host.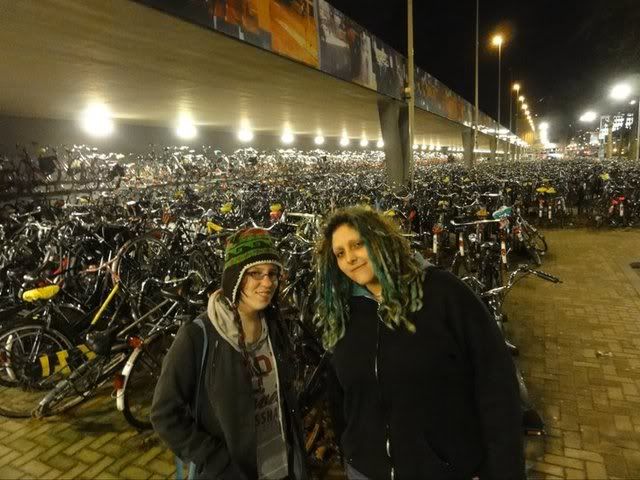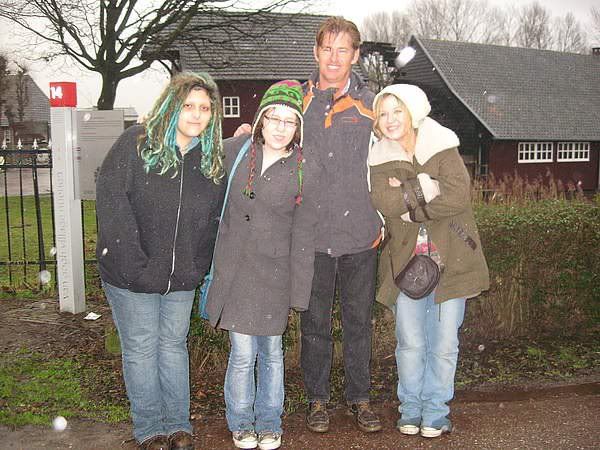 I'm not sure where, but I can tell by our faces that this was one of the many times we got lost while trying to find a highway to hitch on. Bahah.



My first tattoo of the trip, from Berlin, after several days on trains, (and missing trains and living in train stations.)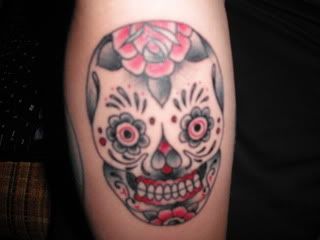 These were also in Berlin, with some more new friends. The first was only funny because noone could pronounce this particular metro stop. To us it was "WAH-SHA-SCHA-SHAAAAAAA".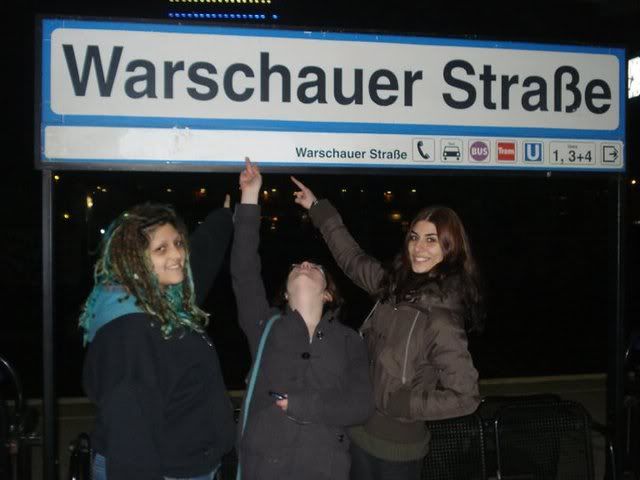 Everyone made fun of me for walking the entire protest march with that box of peach juice in my butt pocket.



We saw some things and did some stuff, I started adventuring alone a little there to avoid the touristic bs my friends were interested in. Went on a massive protest march but sadly didn't get photos... it endedin a riot and didn't make the papers. C'est la vie.
Also, we saw the wall. The most important part of which was this, to me: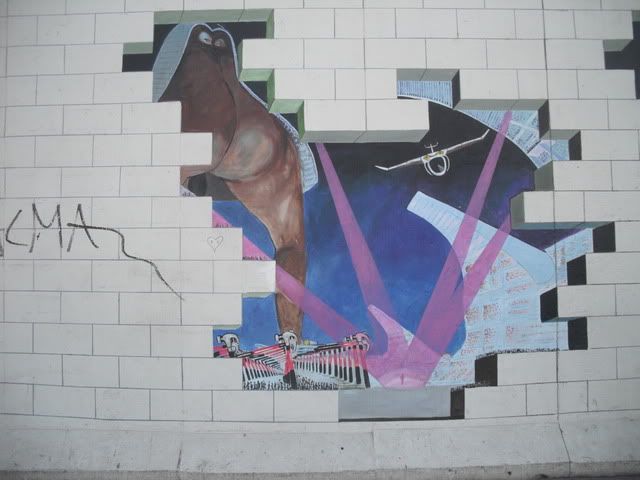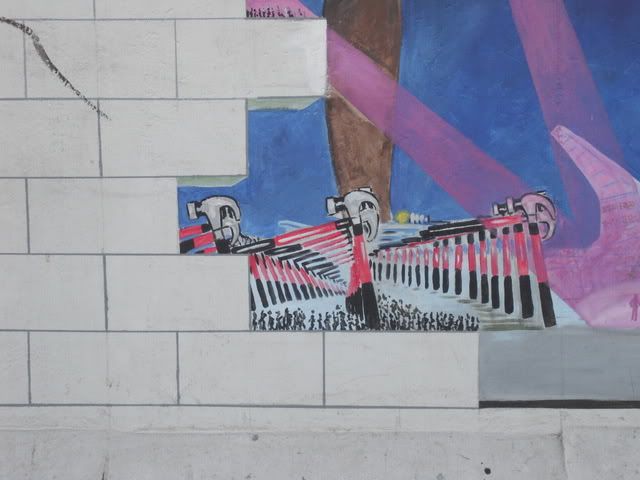 Then there was a ride through Switzerland, where I accidentally broke 100 euros to buy a 4 euro sammich, and got stuck with a buttload of Swiss dinero. Just a fun fact... what makes it fun is that I had exact change, though.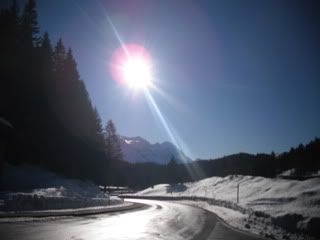 Then two of us were homeless in Milan, when hitching failed. We were on the way to Florence, had to skip it and go straight to Rome. I was not a fan of this decision, or this city. Milan was cold and weird.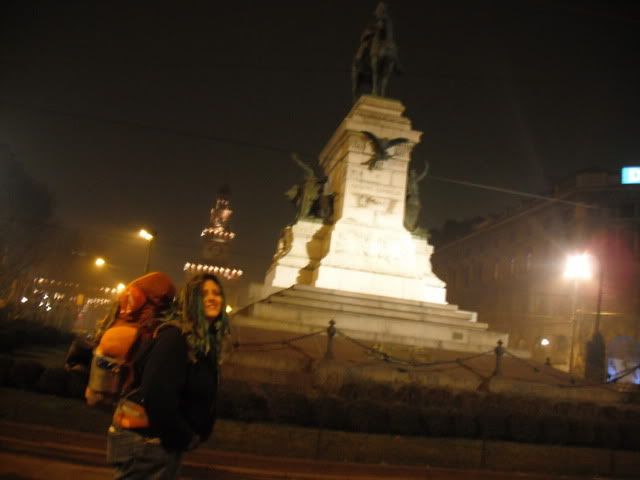 Rome was nice but way too touristy. Unavoidably, so.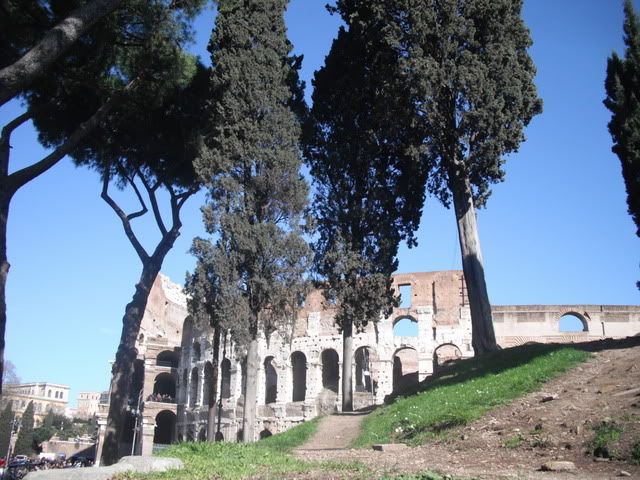 One of my favorite places there was a dirty-river we picniced by.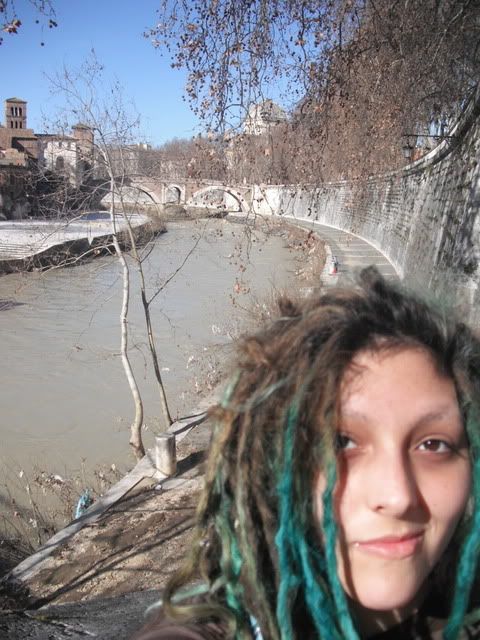 I found being an Athiest and visiting Vatican City to be ironic, but I followed them there anyway, just for the hell of it.



I spent some time without the group while in Rome, met some kickass folks at a hostel and spent far too much money on booze.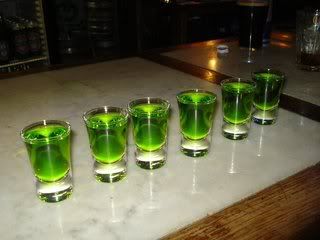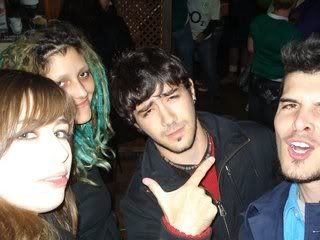 Then there was a temporary fateful goodbye between me and the group, wherein they all went to Pescara and I stayed in Rome for a little me-time, which turned out to be spaghetti and marinara sauce in a resturaunt that none of them could afford, and later on, canolis and Korean vodka with new friends. Sadly there are no pictures of that either.
The fairwell photo:



Then I met them in Pescara, though, since we all had booked a flight together into Spain. I'd found them a couch to surf within an hour while they were on the train to Pescara, then stayed there with them m'self for a night. This is there, with that cat that hated everyone, and a stoned cold.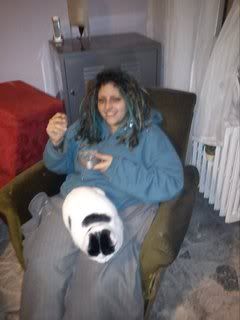 Then there was a few hours in Girona, followed by a small lifetime in Barcelona, which is, frankly and unsurprisingly -- the new geographical love of my life.

There were sandy icecream cones.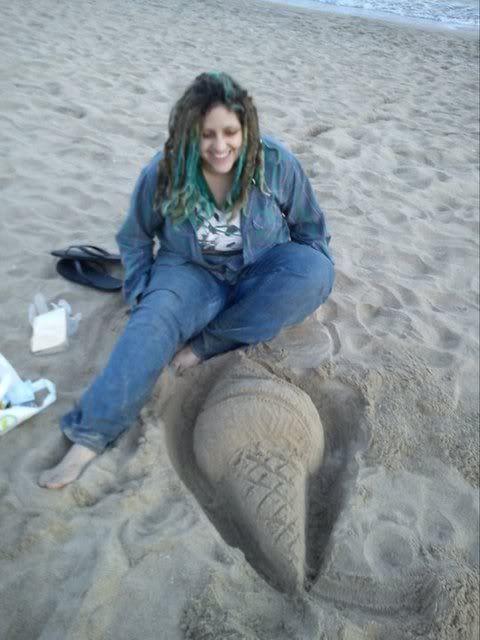 Odd poses...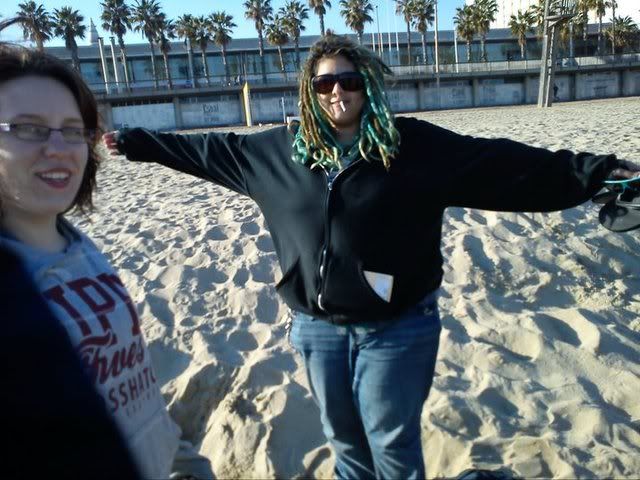 Awkward pictures that just so happen to feature the hell out of my hair: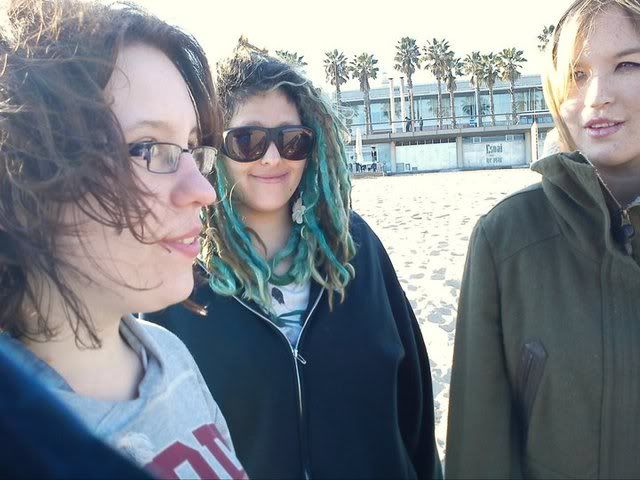 And final farewells, for the last times, for really.



This is where I have to interrupt the post to express how completely different Barcelona and the travel there-after was. I loved Sarah, Sarah and Craig. But I think it's from this point of parting and onwards that I really began to feel a change for the better in my self. Also, I made some of the best friends of my life in Barcelona, and also some not so great ones. I was surfing and sleeping with a guy named Leon who turned out to be an asshole, but he introduced me to Lo-lo, who introduced me to Jade, who is one of said "best friends ever". So, yet again, C'est la vie.

Anyway, it started with a haircut. Which seems to be becoming more popular around here... the one-sided shave. Half assed, as I prefer to just chop it up with scissors once in a while, and let it be.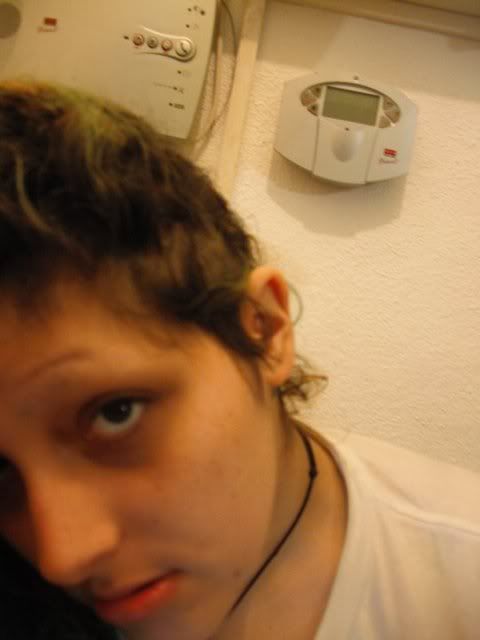 Another new tattoo, this one with a quote from TS Eliots poem Ash Wednesday. A great read, for those interested. My friend called this drawing my "self portrait", because everyone in Barcelona seemed to associate me with a mermaid.



And many many parties, and not so many many photos.

The girl to my right, here is Jade. I later hitched to and through the south of France with her.



On the aforementioned hitch, which went peculiarly well and involved an obscene number of successful last-minute couch requests.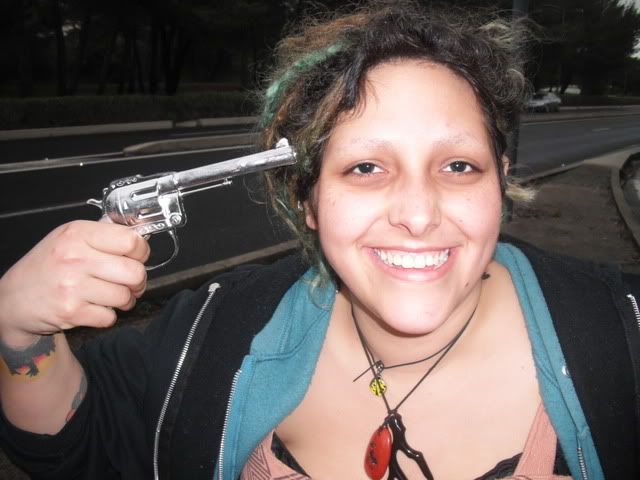 There was a stop in Toulous, where we surfed and tripped our faces off. Here you can see the obvious spot where I've got my old dreads tied in. I don't mind it.



Hair documentation: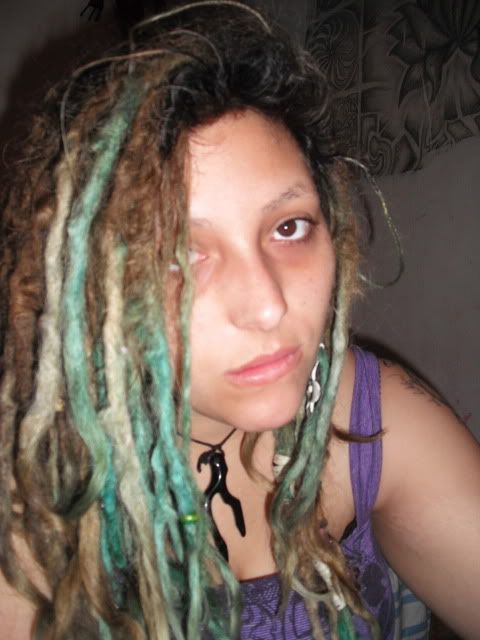 Then there weren't really other photos taken on the trip... we saw a lot of places, Avignon, Avon, Apt, Marseille. Then it was back to Barcelona.



Jade in Citudella once we were back:



And the sensational Senan, my Sunshine. The designer of my mermaid tattoo, and platonic love of my life.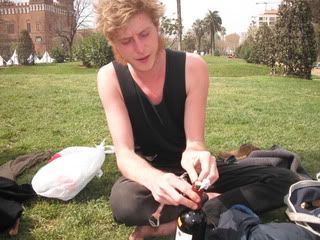 We spent some layover weeks relaxing in Barcelona. For a couple nights I was homeless with Senan and we had a good ole' time. Then I pulled him away to adventure some in the south of Spain, and it took a ridiculously long 7 days to get to Granada (10 hours away by car)... we camped a lot, by the sides of many roads and rest stops.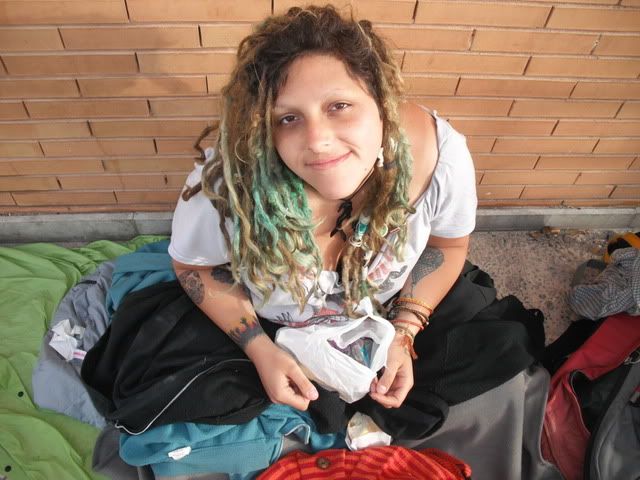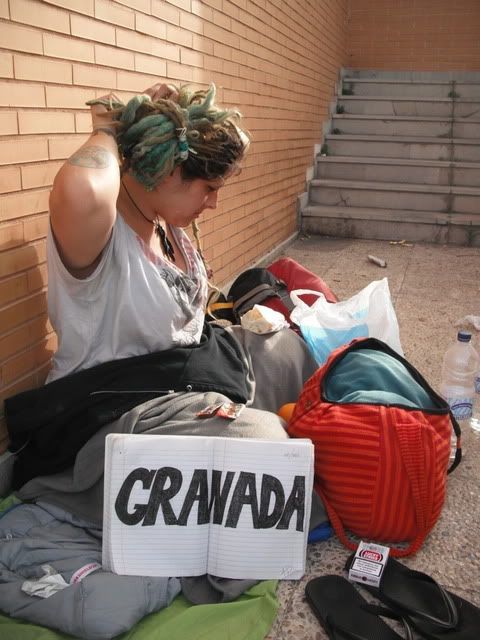 Picnics were had!



Sleepy faces were made!



Casettes were stolen! (Accidentally!)



After staying in an amazing place in Granada with a couch surfer for a week (partially with some other CSers, too) we went on to a private hippie beach and camped for a week there with another chickadee. We had to climb a mountain to get there, and halfwayup my flipflops both broke (they were all the footwear I had left, by this point in the trip) so I had bloody feetsies, and also the best view of the stars I think I'll ever witness. And also a high fever, PMS, and slight delirium for most of the time we were at that beach. I swam regardless. I'm proud.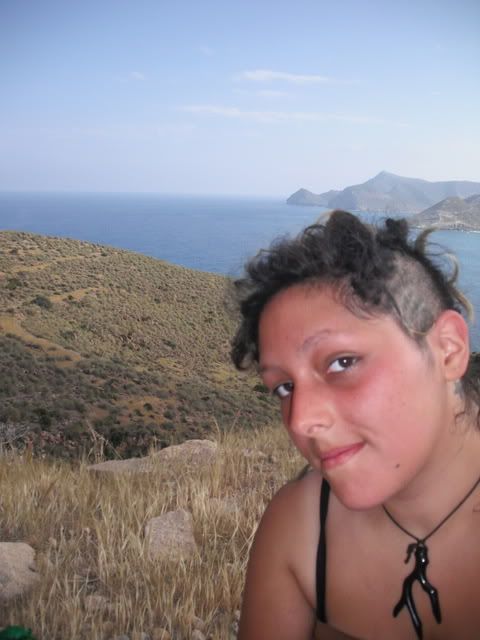 Then we turned back for Barcelona, abandoning the idea of going to Portugal, which had been our original intention. Senan persisted in being ridiculous and adorable.



When we got back I fell into a fast paced unofficial relationship with a guy from the cafe I spent obscene amounts of time in. (True fact? Before every hitch, there was a cafe con leche to be had there. I was there almost every day I was in Barcelona. I miss it soooo.)
Sadly my camera bummed out before I managedto snap a photo of us together, so he must remain mysterious to you folks. All I've got is this... he invited me to a show his band was playing (after I met everyone of his friends at band practice and lalala... it was really cute. haha) and this photo is from the band that performed after them. He's the metal/punk rock looking blur with the slicked back mohawk and the bright pink beard. (Yet again, I'm proud. Him and his motorhead vest were, quite frankly, the HOT business.)



Later on in Barcelona, I walked with yet another protest march.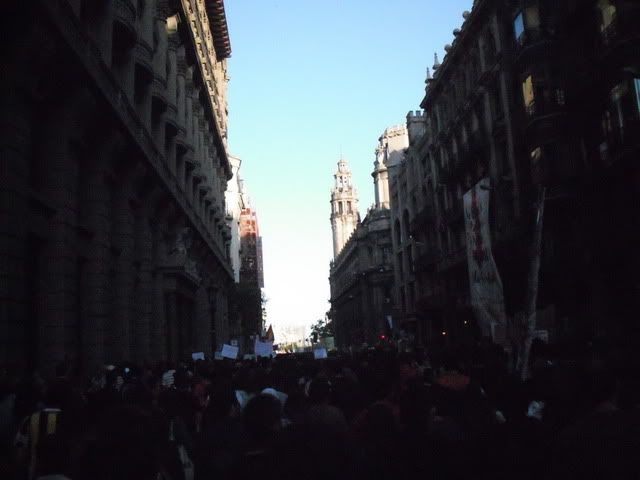 Then Senan went off to Berlin, and we said goodbye at the same'ole cafe. This time with fancy shmancy drinks.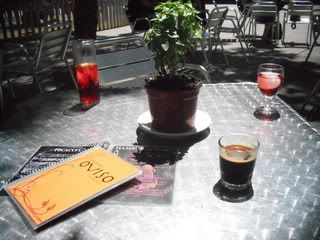 My darling:



My Sunshine: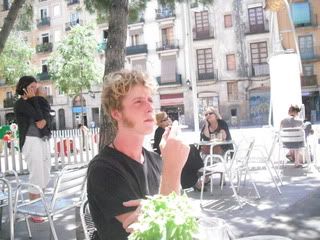 My favorite place, also my har from behind, also my back looking exceptionally fatter then usual.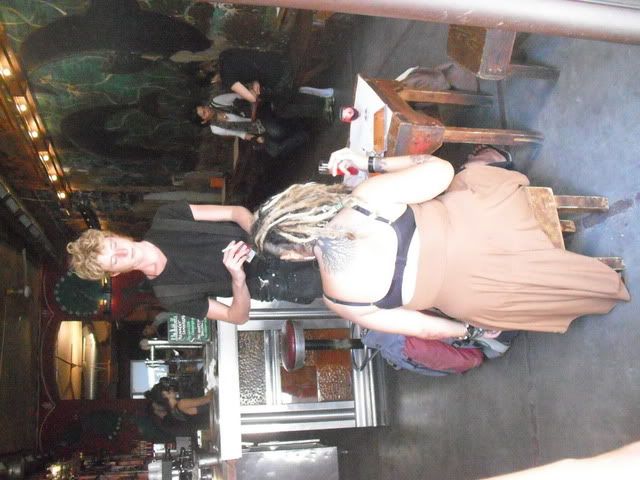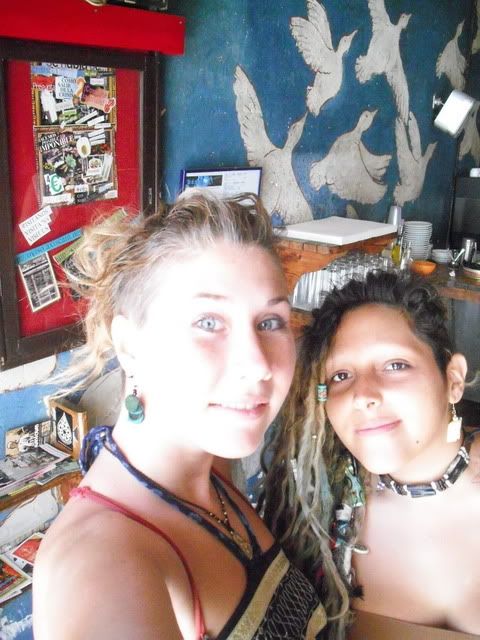 There was a lot of face paint and body paint to be had amongst me and mine, this is just an example that I happened to think of photographing.



There were also free drinks, not photographed. And free flowers, photographed. (and regifted, too.)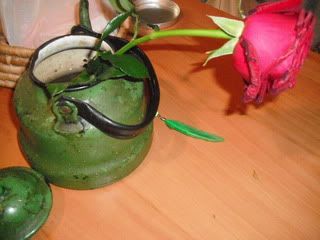 Ignore the terrible face, focus on the blondeness. Also, obnoxiously tanness, and collarbones.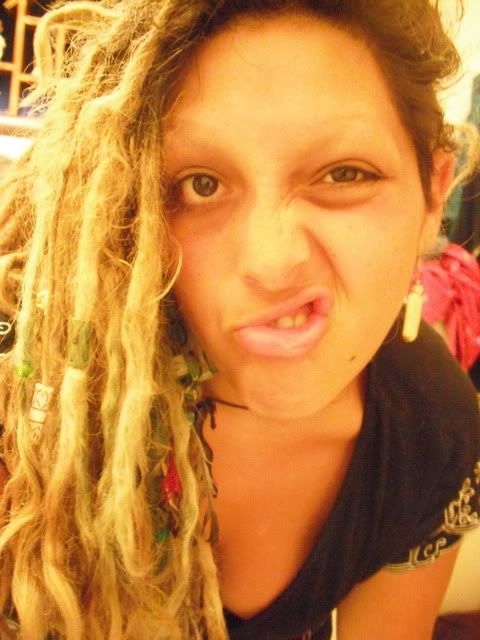 A couple of the amazing balconies of Barcelona. One of which, for a short time, belonged to me (mine isn't featured here, for the record.)



A weird face and how my hair has been tied half the time for the past several months.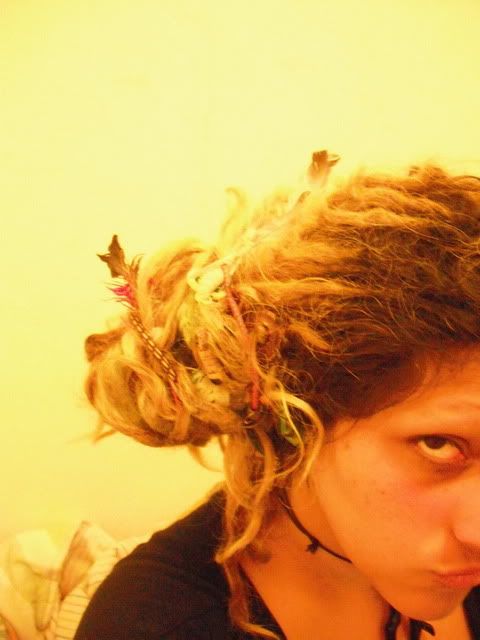 A typical vino-tinto moment.



And the last picture taken of me in Barcelona, just a day or so before I left. In the middle of one of the best days of my life, tripping acid on the beach, tripping more in the park, painting a dozen faces and legs, skipping sleep, protest rallies, reggae parties, cabaret shows, short and long goodbyes.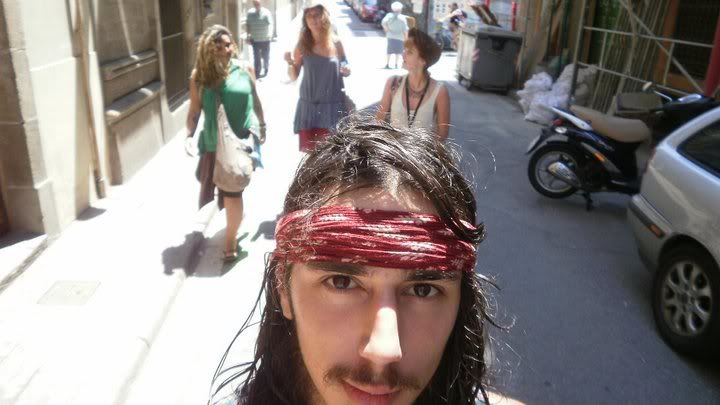 And finally, the finale, me back with my family. Taken yesterday. I'm just here until I go back to work, then back to travelling, it's bizarre. But it's good.
Momma and Neice, love and love.



And cheesin' it up proper like with my brother in law.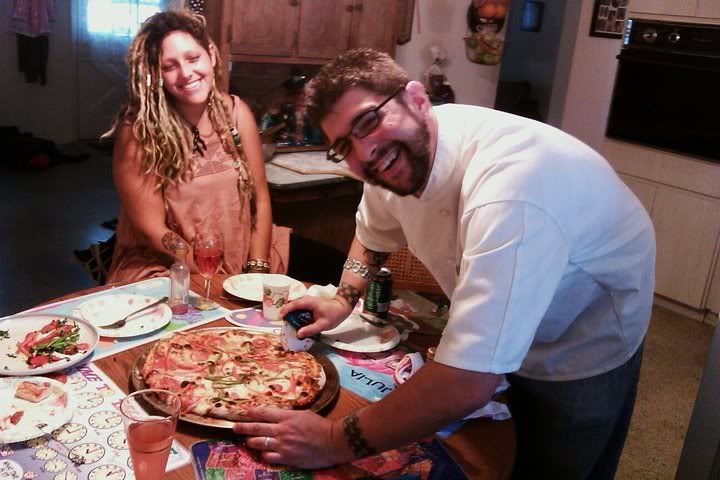 I lost sixty pounds on the trip, without really focusing. Now it's evened out at around fifty, but I'm still pretty happy about it. A lot has changed in the past few months, and I'm glad I can share some of it here when I get the chance. So, hope you guys dug the pictures. Sorry my comments have been nonexistant the past few months, too. You're all still ridiculously amazingly beautiful.

Keep dreading, my loves!