Introducing yesterday's quick up-do, my boyfriend fondly referred to it as the "Medusa Nouveau." It was scraggly in ways I couldn't quite capture on camera, but it was a sight.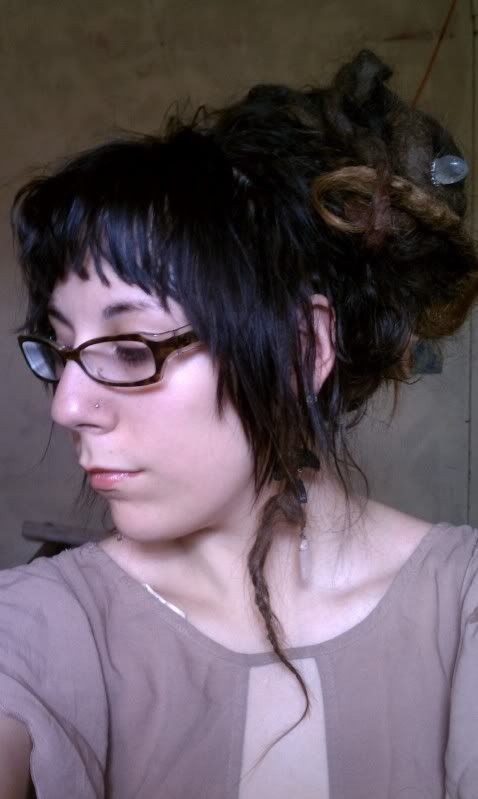 In any case, I threw my hair up last night to escape the heat of my sweltering Arizona bedroom, while diligently packing, and packing. I'm leaving, and headed back to Chicago in just a few hours time.

Which brings me to the next point, how many of you gudu'ers are in Chicago?
Let me know, and let's meet up! I'm always eager for new friends and connections. '

Much love!