A few days ago, while riding the L, I saw a girl wearing a similar braid, and started getting curious about how I could make one myself. After watching a few videos online I realized that the method would work really well with dreads.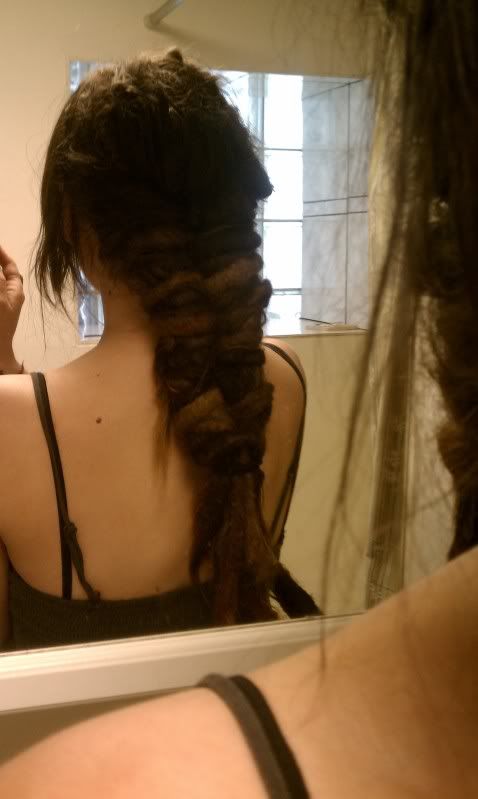 I've never been a fan of the typical dread-braid, as mine are a bit too thick to pull it off, and I believe the look is a little confusing to the eye. The herringbone, or fish-tail braid, seems like a great alternative, and it's really easy once you understand the concept.



Here's an example of the braid in un-locked hair: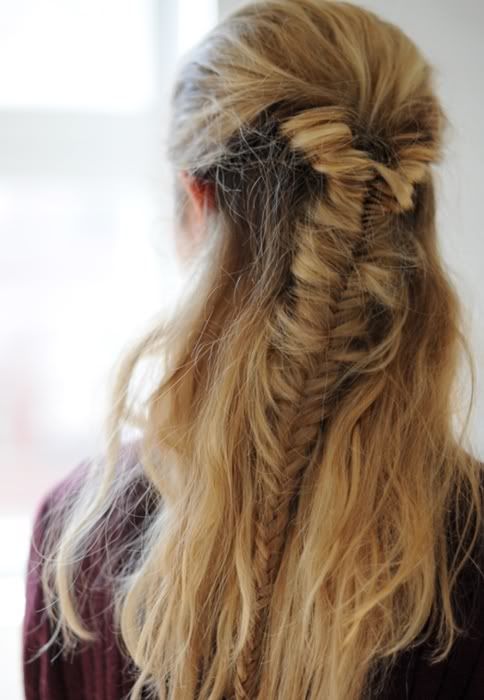 And, here's a YouTube video that shows how to do it. The video is also for un-locked hair, but explains the concept:



It was easier for me to do once I starting to think of it as two large sections that I was encasing with single strands, rather than comparing it to a traditional braid. Also, I feel that us dreaded folk actually have an advantage with this hair style, because we already have pieces separated and ready to grab.

One more tip for added length, and especially for layered hair, is to use shorter dreads first and save longer dreads for wrapping near the end.

Let me know if you have any questions! It might look complex at first, but it's simple once you try it a few times.

Also, post photos in the comments if you decide to give it a try!