I have purple dreads and i am soo happy!!! ;D webcam fun :P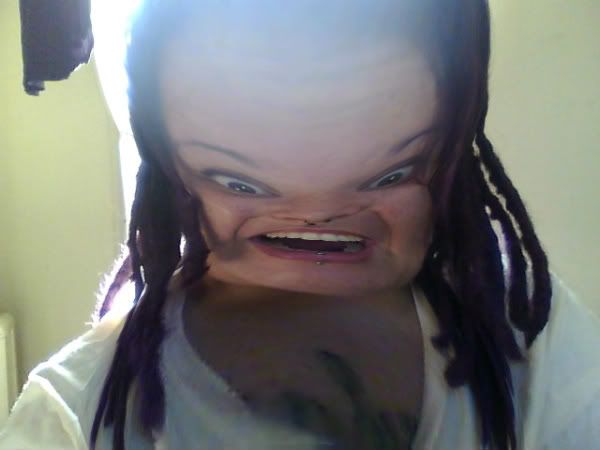 well my dreads are like 2 years and r doin awsome..I lurve them soo much. Life is good. Got a job ,celebrated 1 anny with my girlie on the 29th and i love her fucking face. Here are some webcam pics cause when your bored its fun :DDD going to barter faire this weekend sooo excited. time for fire,drums, dreads, drinking, and maybe some trippin ooooh yeah good times!
i wish my dreass were wavy !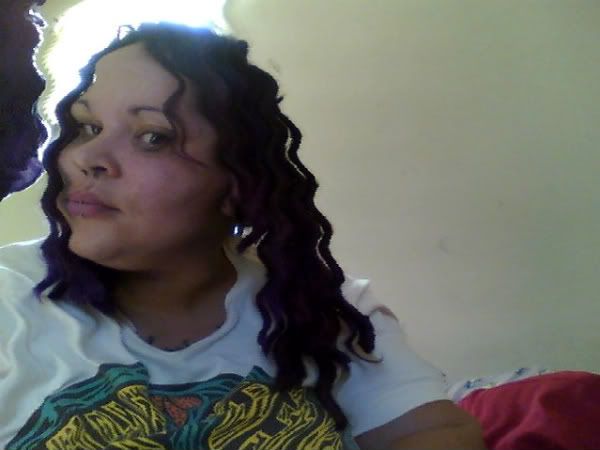 this is janis lynn joplin robinson fischer :D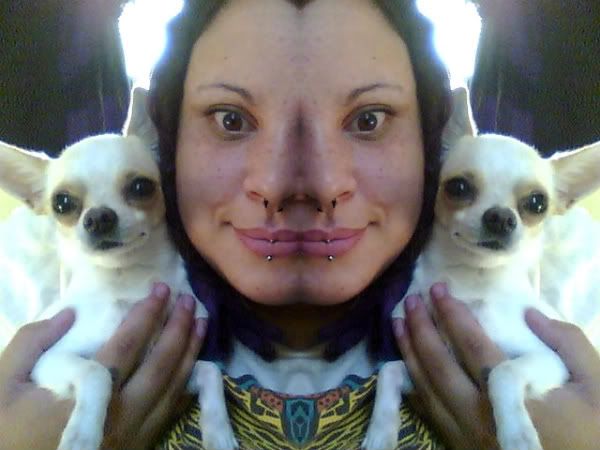 my third eye :P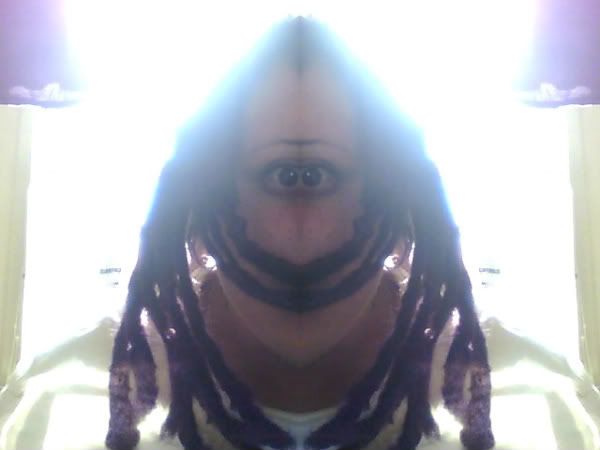 idk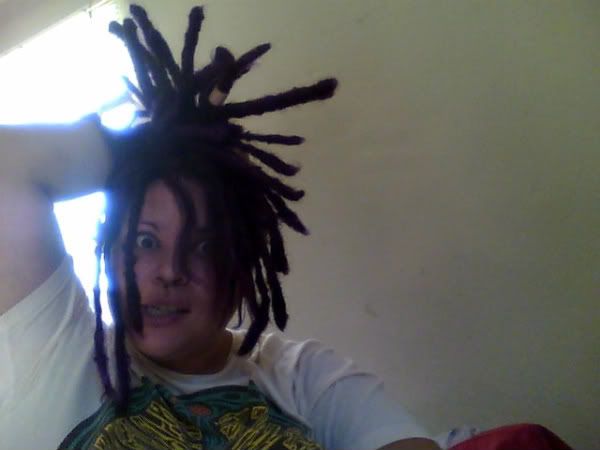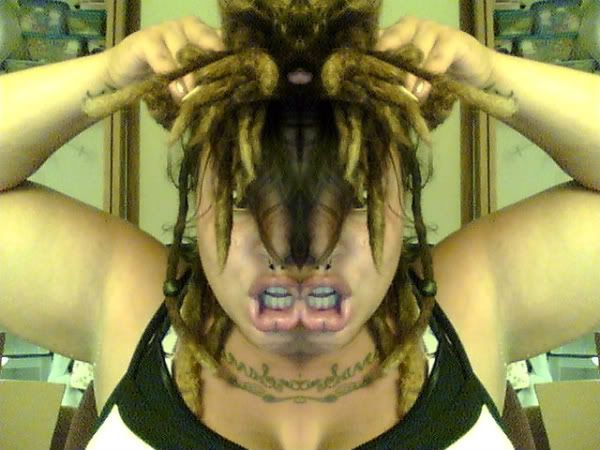 sooo sexy !!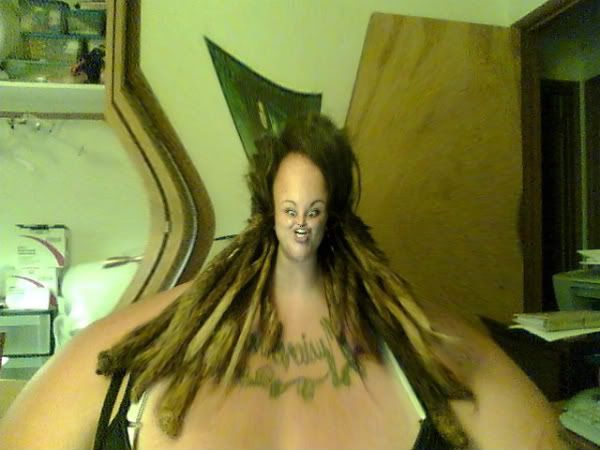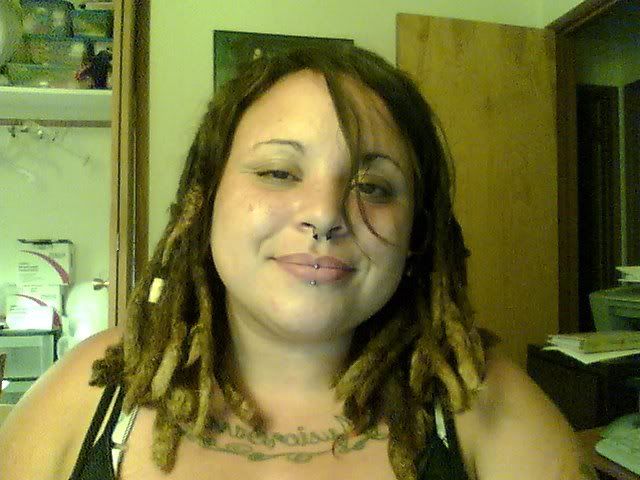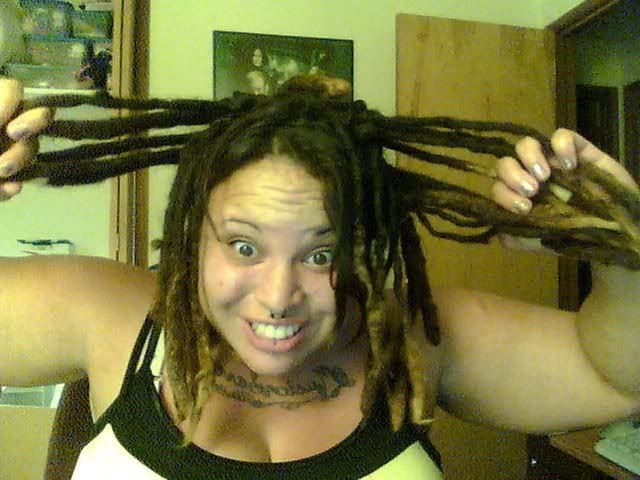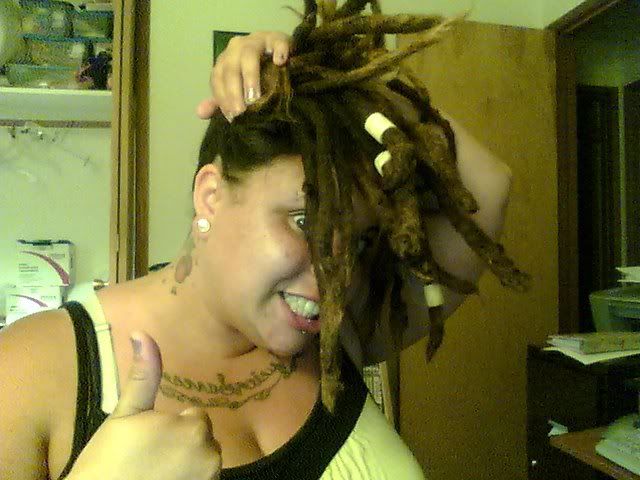 here is a video of me and mr. frankie jay. my 4 yld stepson. it kinda funny and boringat the end but umm i have dreads soo watch it :Dcouldnt figure out how to post it so chdck out the link blahh lol
http://smg.photobucket.com/albums/v134/smokemymind/?action=view&current=Capture_20110628.mp4
happy thur people !! LUVS AND PEACE