some pics of my dreads from the past month or so. i'm not sure how i even got this to stay in place, but it was pretty steady: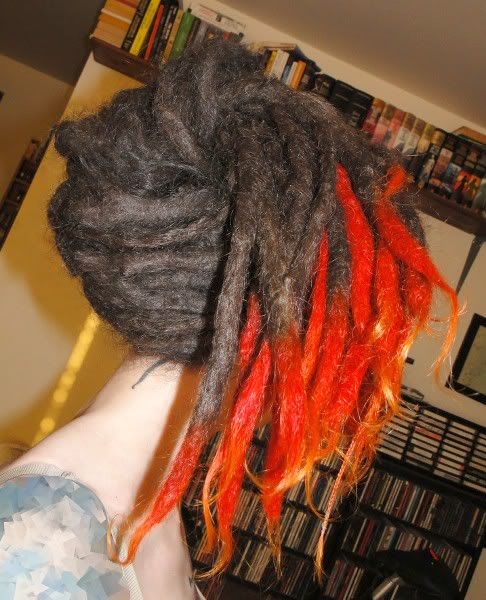 from the back. sorry about the bra; the updo was due to the insane temperatures that day!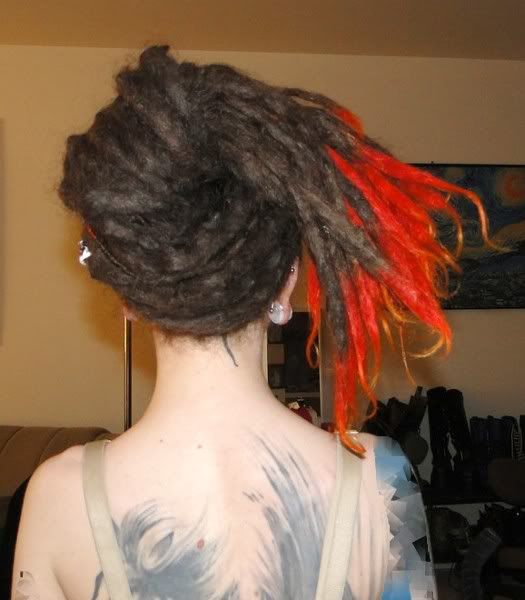 & a second shot just because i liked what the blown-out flash did. you can also see my bangs dreads peeking out.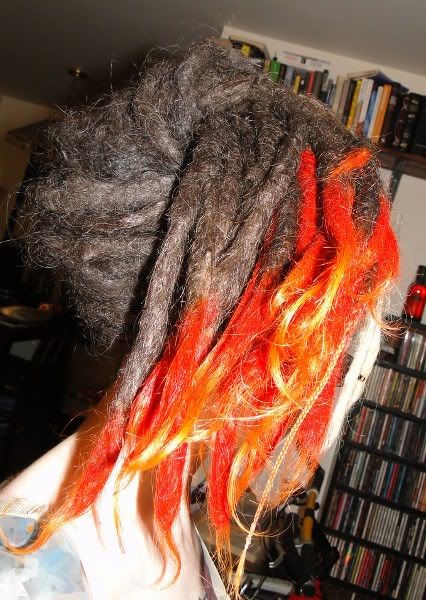 recent campics of the monster that is my hair: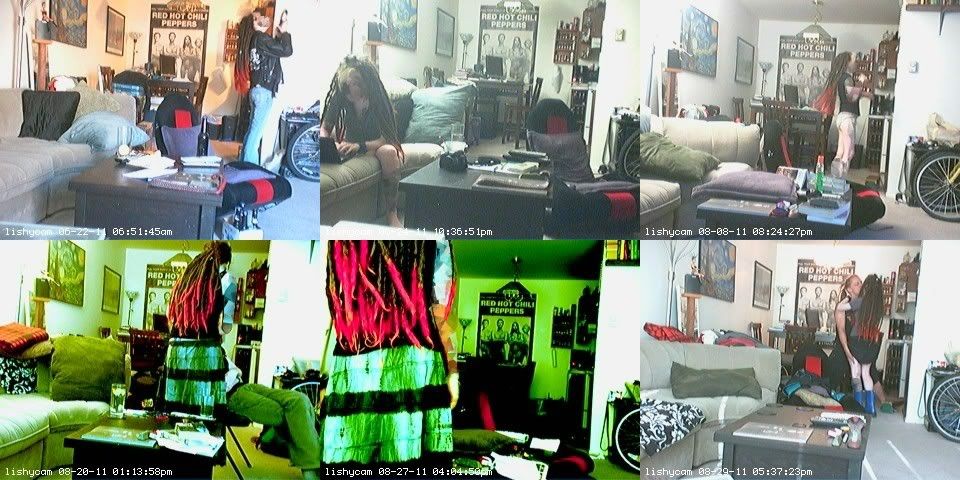 & the "safety first" style i chose for our adventures at silverwood yesterday: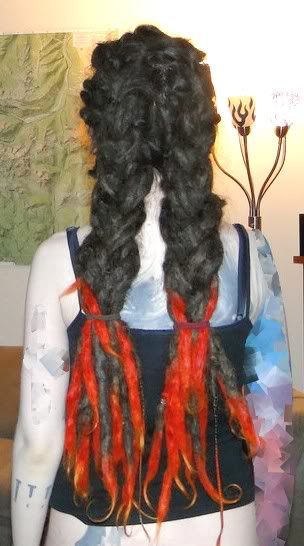 & recently i decided to show more of my tattoos. (don't make a big annoying deal of it.) you can check my art page as they're linked, but i kept this photo specifically to share with you guys. note it's a bit NSFW for strict business places.




enjoy.