oh hi! while
gorthok & i were in canada this past weekend, we visited the vancouver aquarium. the place was dark & the flash bounced off everything, so the photos aren't fantastic, but i did the best i could with a high ISO. i figured you guys would be amused anyhow...

joe pointing at seattle on the british columbia map: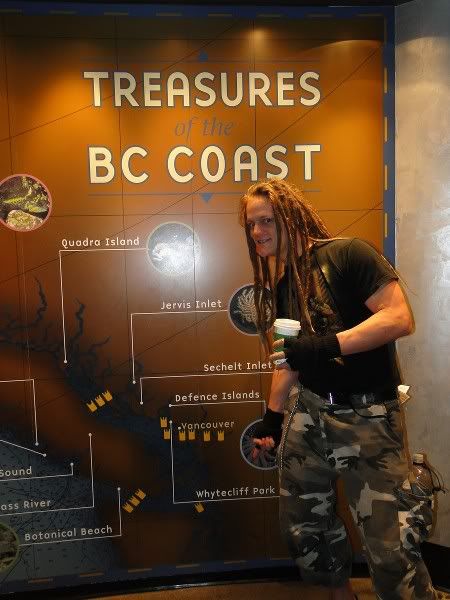 trying to adjust settings, this came out too cute to rm: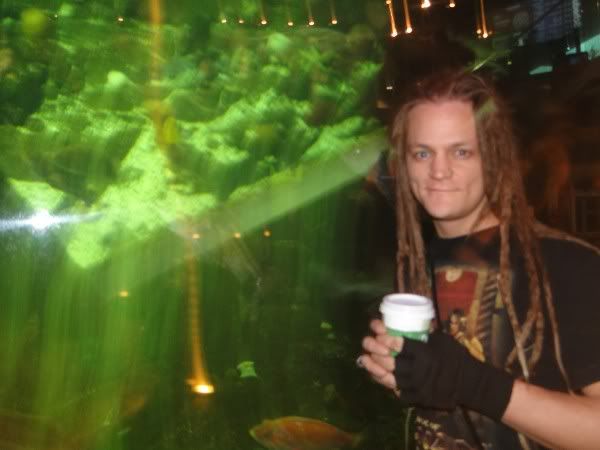 joe's raver side coming out: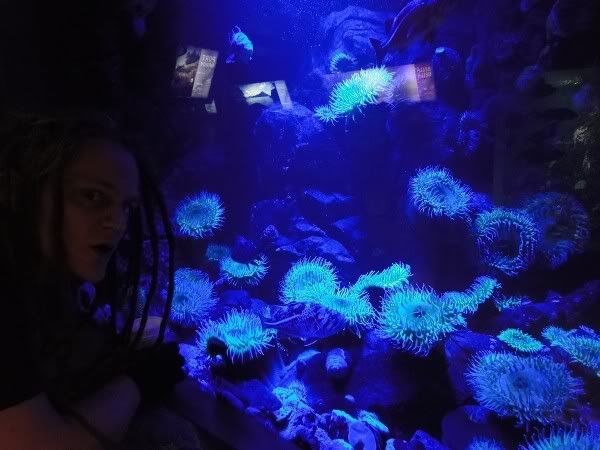 as i was photographing a hermit crab for joe, it became clear that this fish needed attention: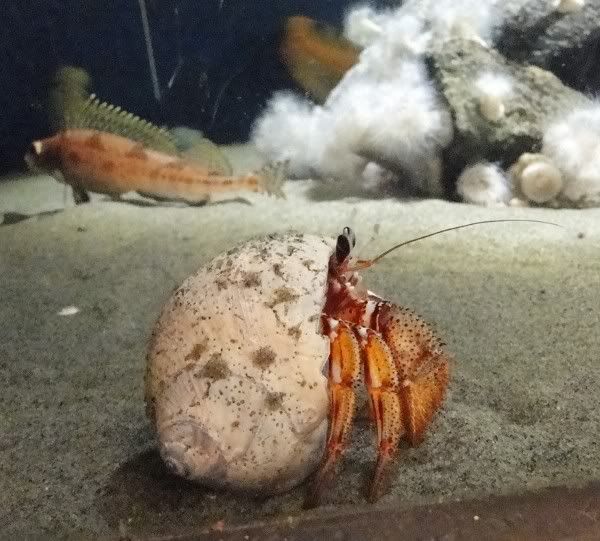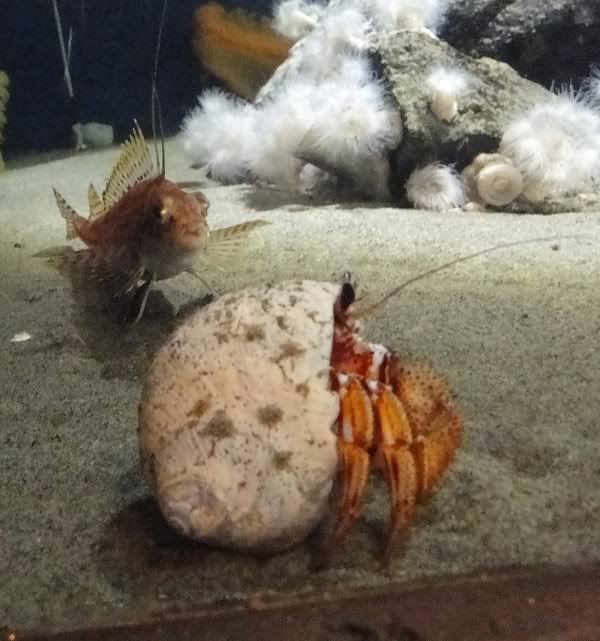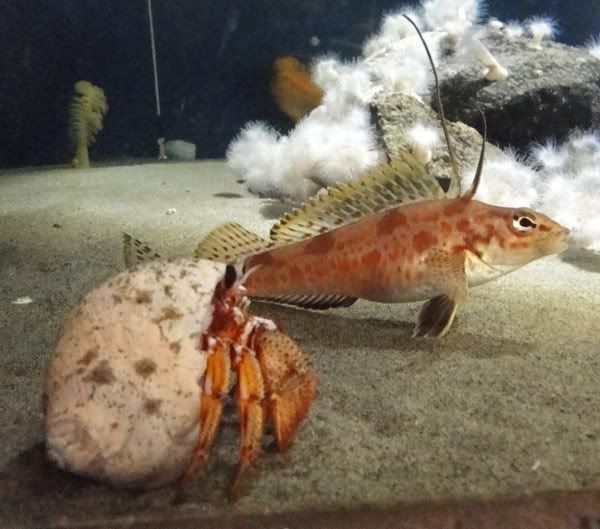 a fish as long as joe is tall: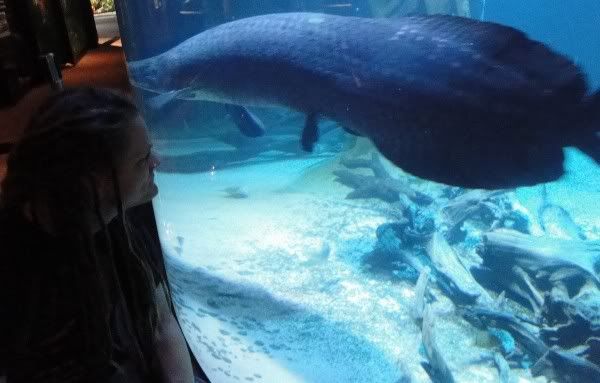 rocking out with a lionfish: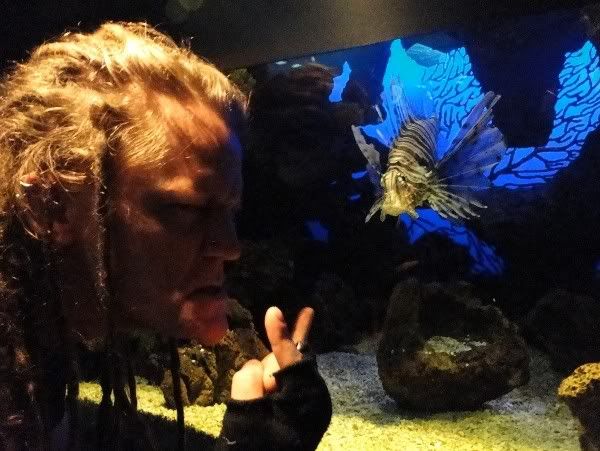 continuing to rock out with fish: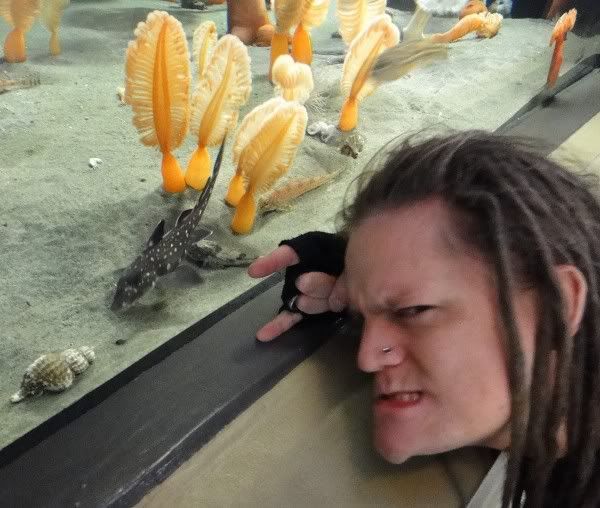 the electric eel tank had an inset to put your head in! so joe rocked out with it: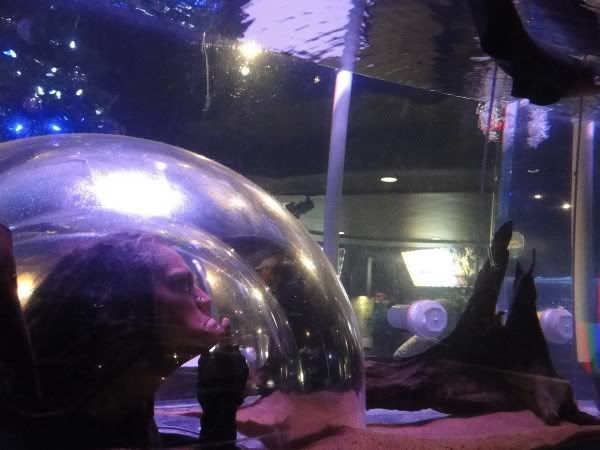 i love this fish! he kept posing for me to photograph his teeth.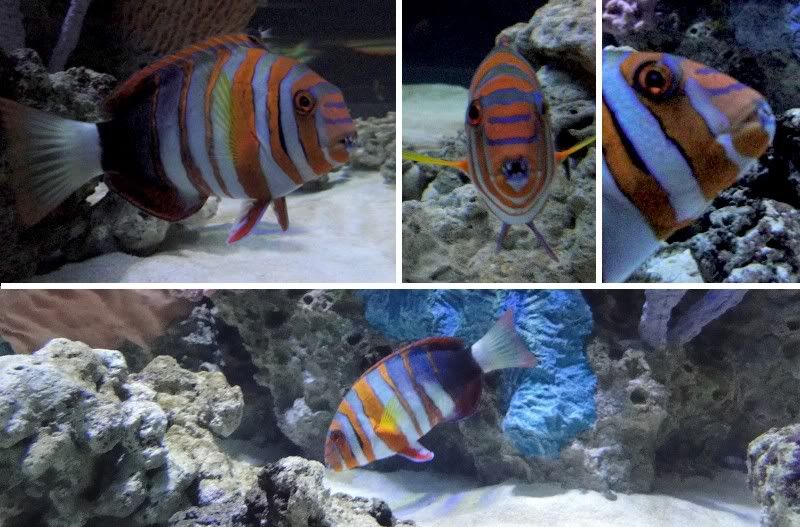 & for those who follow my lobe jewelry posts, yes, this happened: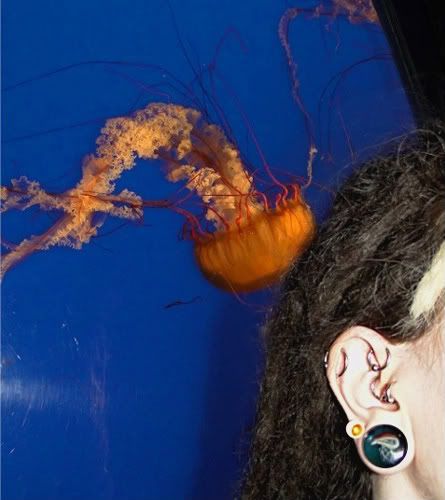 & a bonus shot of joe in food coma after our amazing xmas eve dinner (details in my next lj post):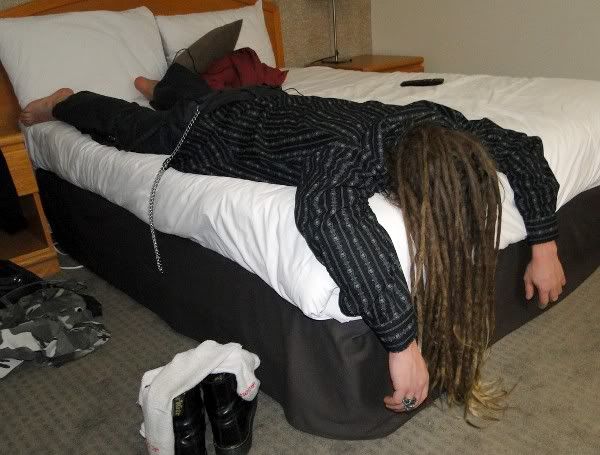 enjoy!