Hey GUDU! It's time for my too-infrequent post in which I apologize for not posting more. :) I'm on a quest to make "a million things" (and keeping track here: alison makes a million things). As I photograph my million things, my hair makes some quite nice appearances! Also I'm leaving for my summer job in just over a week, which means I'll be closing my etsy for a while, which means a coupon code for my friends. THAT'S YOU GUYS. Coupon code HAIRFLIP gets you 20% off yer order till I close up, which will be about the 10th. <3

Without further ado, LOOK! Under the cut: stuff I made, my cool hair, my newest tattoo, and my face, post surgery (I had my stretched labret hole sewn up recently).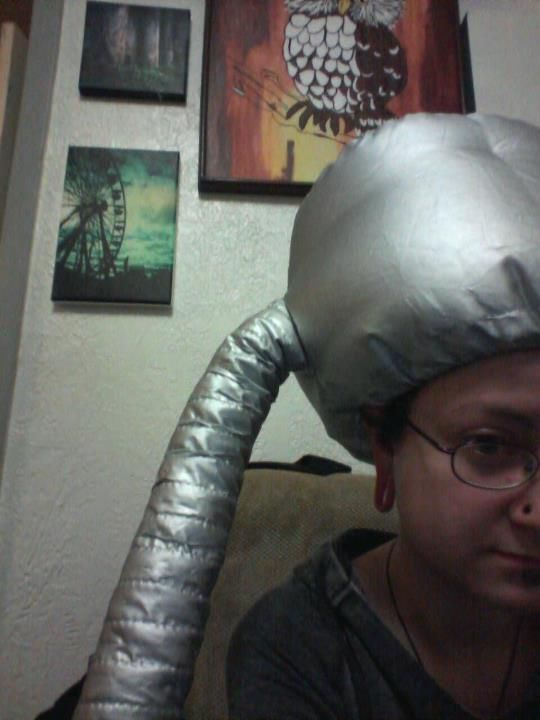 as I post this, I am getting a brain transplant. <3 this hairdryer!

I've been making sweatercoats out of recycled sweaters! (this red/grey/black one is in my etsy shop)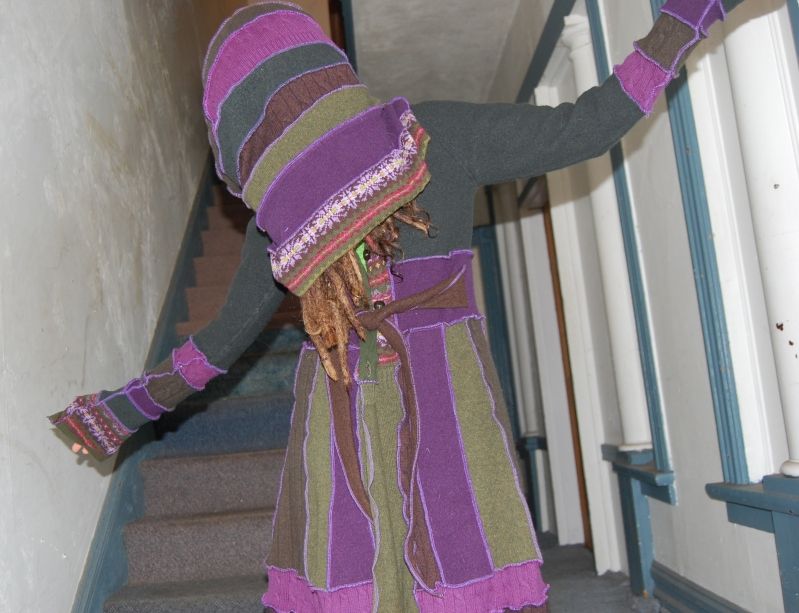 this was my first sweatercoat I made. the hood is big enough to sleep in, basically. i'm keeping this one!

HAIR FLIP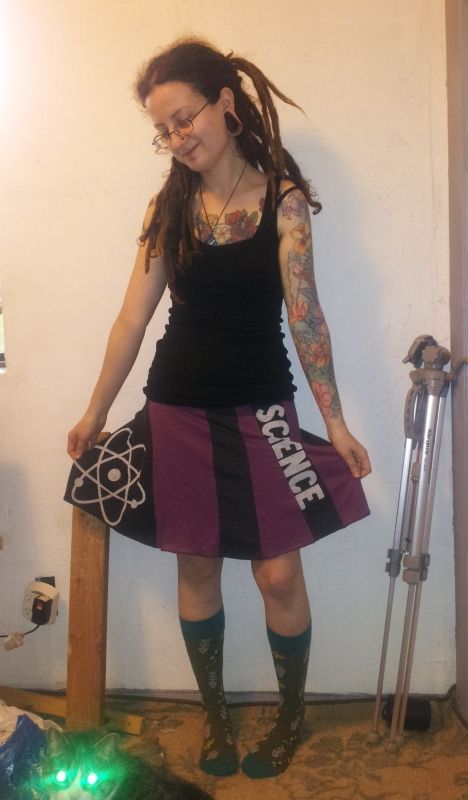 I've also been making skirts out of recycled t-shirts. this science skirt gave my cat laser eyes. it's the magic of science.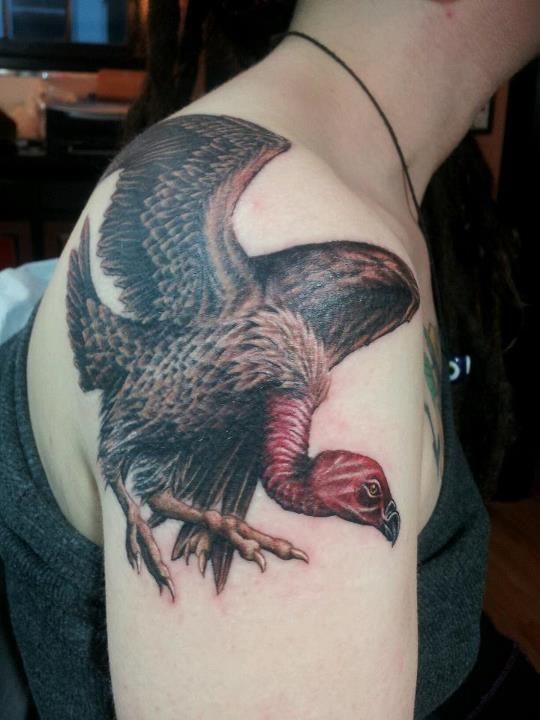 my latest tattoo is this lovely vulture on my shoulder. it's the start of my other sleeve, but we're not going to be doing any more work on it until after I get back from my summer job (i'm a trashman at music festivals all summer, it's dirty and i'm not going to expose any fresh tattoos to that). It was done by Rachel Gilbert at No Hope No Fear here in Portland.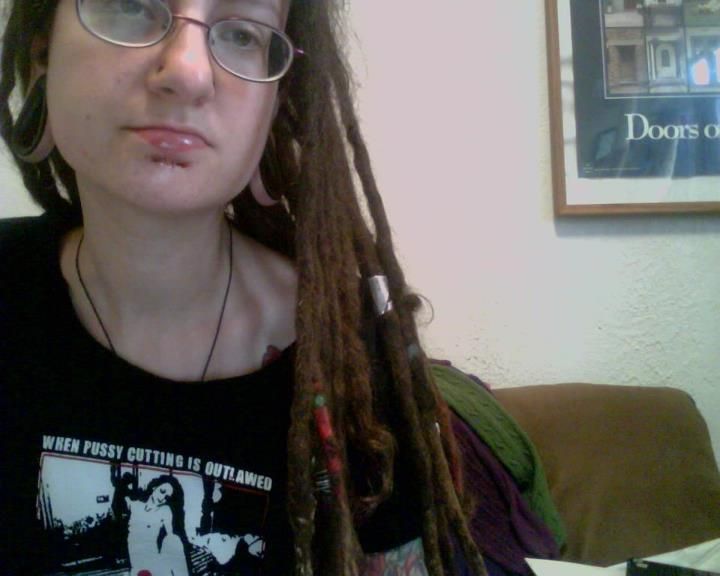 OH MY FACE. i was quite swollen. my lips are barely visible normally.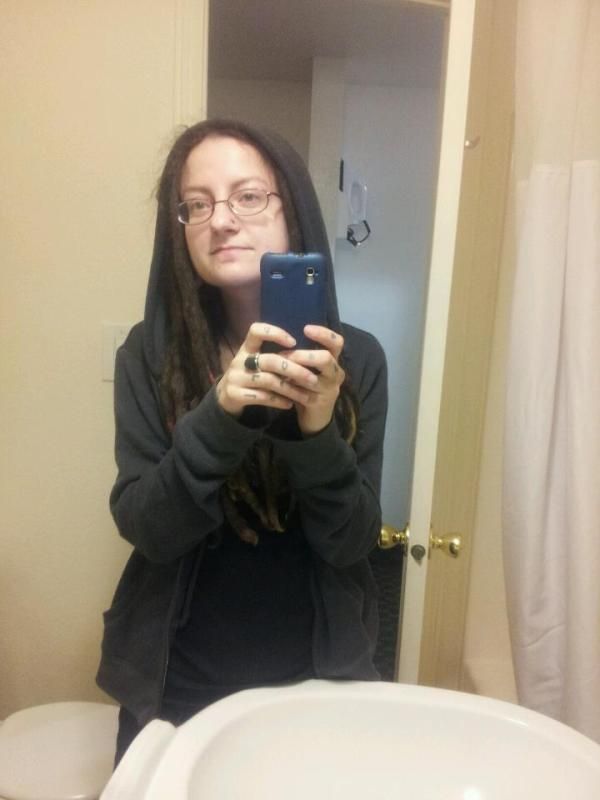 two weeks post-op, looking good. it's now been a little over a month, it's a noticeable scar if you're looking, but it's still pretty new. i expect it to become much less visible over time.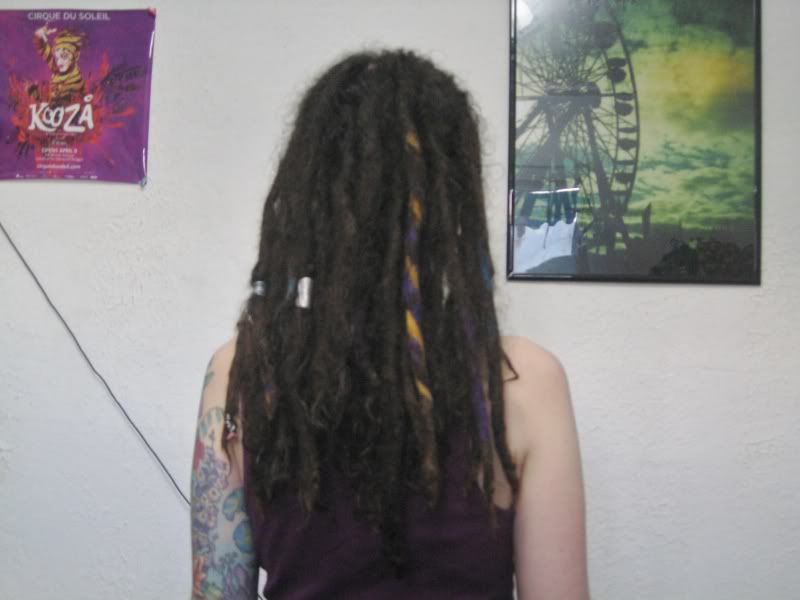 this was my hair in May 2011. aaaaaand: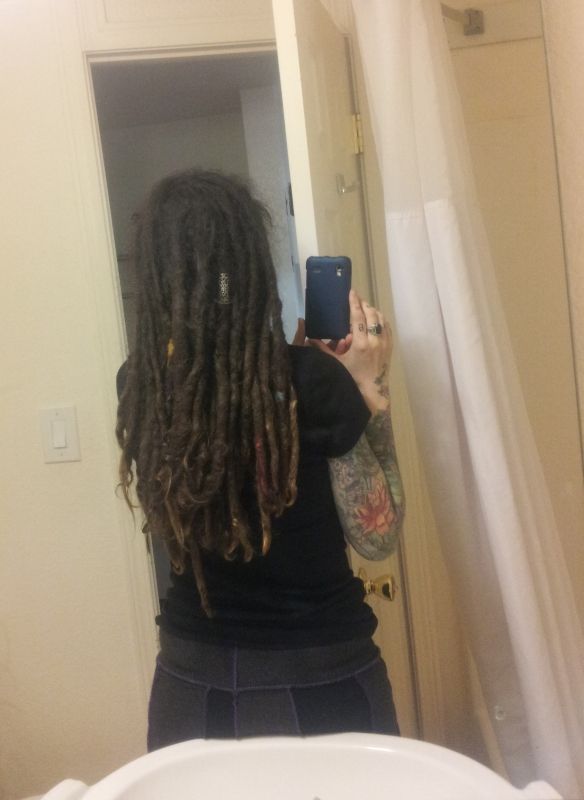 in april 2012! I've really noticed a growth spurt this past year. i started noticing it one day a few months ago, a dread would brush the back of my arm and i would FREAK OUT cuz I thought it was a spider. Haha! Still gets me a little bit sometimes if i'm not paying attention.
LOVE YOU GUDU. Here's where I promise to post more often. :) I still read here all the time, but I'm more active over on the FB, so if you wanna add me there, go for it: facebook!